This event has passed. You can now watch the recording here: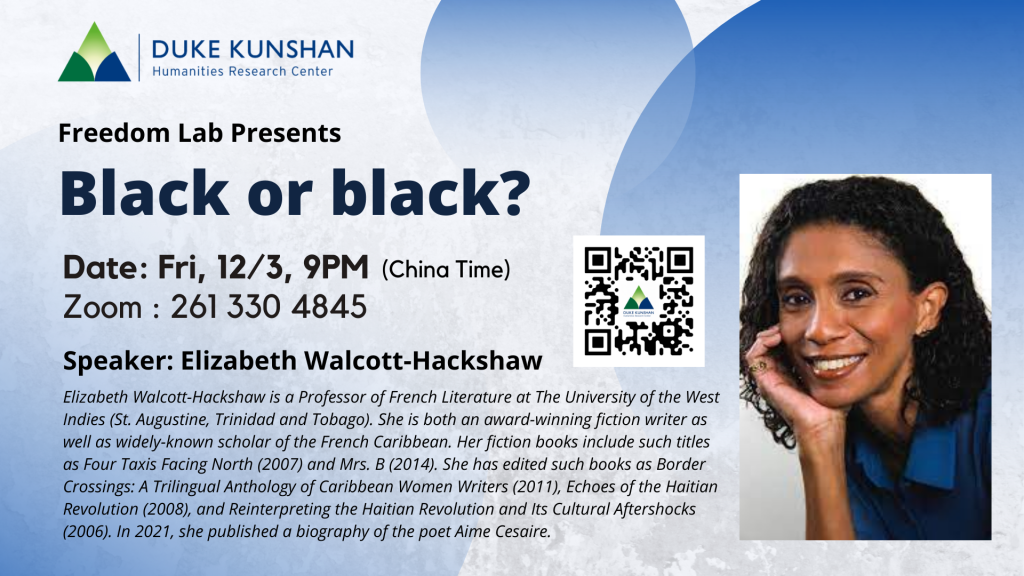 Presented by Freedom Lab
Friday, December 3rd
Time: 9PM (China Time)
Zoom: 261 330 4845
Speaker: Elizabeth Walcott-Hackshaw
Elizabeth Walcott-Hackshaw is a Professor of French Literature at The University of the West Indies (St. Augustine, Trinidad and Tobago). She is both an award-winning fiction writer as well as widely-known scholar of the French Caribbean. Her fiction books include such titles as Four Taxis Facing North (2007) and Mrs. B (2014). She has edited such books as Border Crossings: A Trilingual Anthology of Caribbean Women Writers (2011), Echoes of the Haitian Revolution (2008), and Reinterpreting the Haitian Revolution and Its Cultural Aftershocks (2006). In 2021, she published a biography of the poet Aime Cesaire.
Abstract: