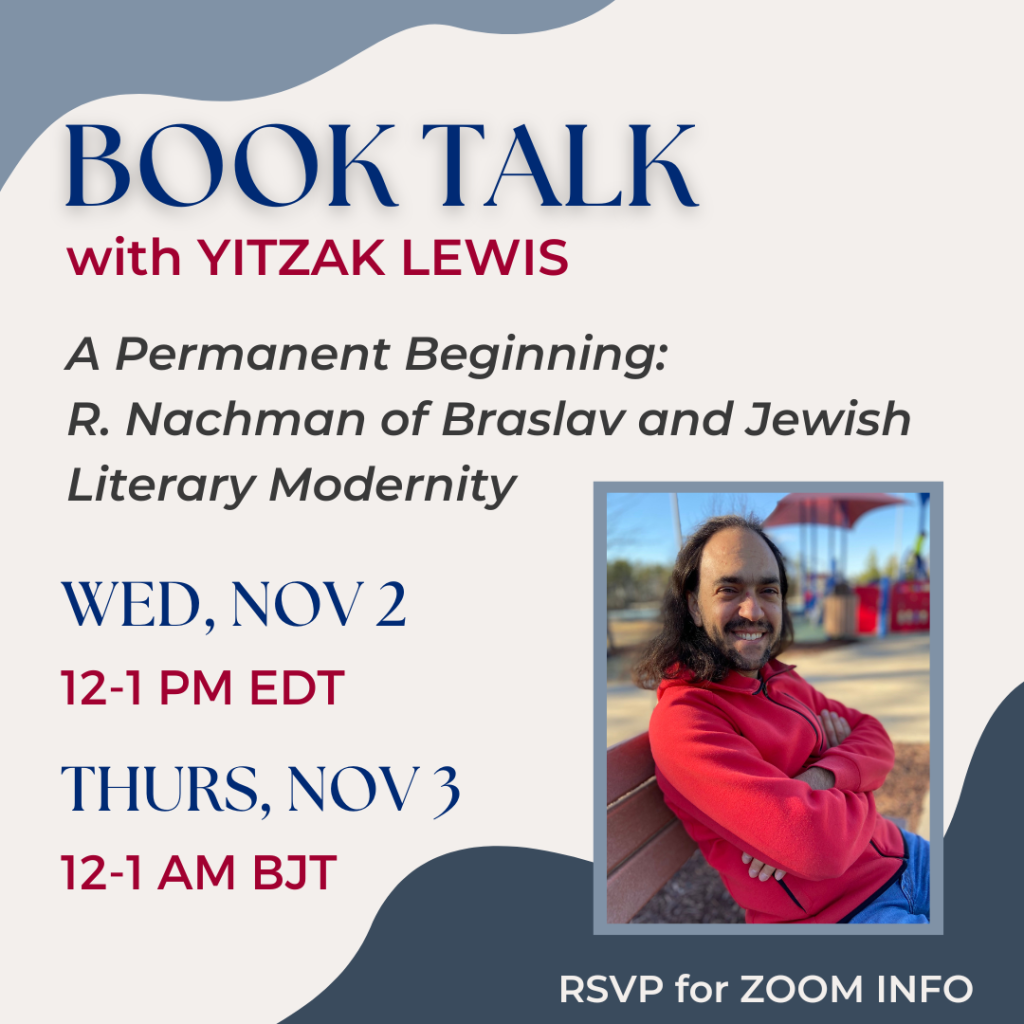 Yitzhak Lewis, Assistant Professor of Humanities at Duke Kunshan University recently published A Permanent Beginning: R. Nachman of Braslav and Jewish Literary Modernity. Please join us on his book talk at the Institute of Israel and Jewish Studies at Columbia University.
Date/Time: Wed, Nov 2, 2022, 12:00-1:00pm Eastern Daylight Time; 6-7pm Barcelona time; Thurs, Nov 3, 2022, 12:00-1:00am Beijing Time.
Register for Zoom information.
More information from the Institute's website: Continue reading "Book Talk with Yitzhak Lewis, author of "A Permanent Beginning: R. Nachman of Braslav and Jewish Literary Modernity""