Co-Directors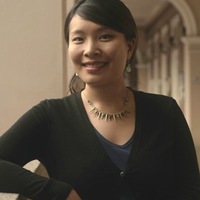 Selina Lai-Henderson is Assistant Professor of Humanities at Duke Kunshan University. She is a literary scholar and a literary historian whose work spans transnational American Studies, comparative race and ethnic studies, and Afro-Asian connections in the context of race, imperialism, and empire. Her major intellectual theme revolves around rethinking American writers from a global perspective. Her first monograph, Mark Twain in China (Stanford University Press, 2015), examines Mark Twain's relationship with Chinese immigrant workers in the US and his reception in twentieth-century China. Delving deeper into the discussion of race in a transnational context and in translation, her second monograph in progress investigates how black intellectuals such as Langston Hughes and W.E.B. Du Bois approached China as an experimental ground on which they engaged alternative visions of democracy. Her recent discussion on Hughes's visit to Republican China is forthcoming with Melus: Multi-Ethnic Literature of the United States. She is an Associate Managing Editor of Journal of Transnational American Studies (Stanford University).
Jesse Olsavsky (PhD University of Pittsburgh, 2019) is an Assistant Professor of History at DKU. He teaches courses on Pan-African Thought, American Democracy, and US history at DKU. His research focuses on the histories of slavery, abolition and their legacies. He has published articles on the influences of enslaved women upon black feminist thought and on the ways antislavery ideas influenced 20th century Pan-African thinkers. His essays and book reviews have appeared in such journals as Slavery and Abolition, The Black Scholar, The International Review of Social History, and Socialism and Democracy, as well as in the recent and forthcoming edited volumes, A Global History of Runaways, and Frederick Douglass in Context. His research has been funded by fellowships from the Schomburg Center for Research in Black Culture, the American Council of Learned Societies, and the Gilder Lehrman Institute for American History. He is currently finishing a book manuscript on abolitionists and fugitive slaves titled "Fire and Sword Will Do More Good": Runaways, Vigilance Committees, and the Rise of Revolutionary Abolitionism.
(In alphabetical order)
Bryce Beemer
Bryce Beemer's research examines the transcultural ramifications of slave gathering warfare in mainland Southeast Asia, Northeast India, and coastal Bengal with a special focus on enslaved artisans, religious rituals, and processes of creolization and cultural exchange. He has a PhD in Southeast Asian History from the University of Hawaii at Mānoa. His Ph.D. research, conducted in Thailand, Myanmar, and Northeast India, was funded by the Fulbright-Hays Doctoral Dissertation Research Abroad (DDRA) award; and a private grant from the Watumull Foundation to support research projects in South Asia. It was also awarded the Best Dissertation Prize by the World History Association (WHA) in 2014. Professor Beemer's publication "Southeast Asian Slavery and Slave-Gathering Warfare as a Vector for Cultural Transmission: The Case of Burma and Thailand" received academic awards for its innovative research methods from both the American History Association and the Burma Studies Foundation.
Emily McWilliams
Dr. McWilliams is an Assistant Professor of Philosophy at DKU. Her research is at the intersection of epistemology, ethics, and feminist philosophy. It starts from the idea that the processes by which we form beliefs are often played out interpersonally, by individuals with complex social identities. Given this, it investigates how social and political factors like social power and authority can impact the ways that people reason, and asks what we can do about it. McWilliams has a B.A. from Tulane University and a Ph.D. in philosophy from Harvard University. In 2016-17, she was a postdoctoral associate in the Department of Linguistics and Philosophy at the Massachusetts Institute of Technology, and in 2017-18 she was the Nancy Schaenen Endowed Visiting Scholar of Ethics at the Prindle Institute for Ethics at DePauw University.
Titas Chakraborty
​My research and teaching focuses on South Asian and World History, with special attention to labor, migration, and gender. I have co-edited a book, Global History of Runaways: Workers, Mobility and Capitalism, 1600-1850 (University of California Press, 2019). I have published my work on slave trade, slave resistance, domestic labor, and colonial family formation in Bengal in such scholarly journals as International Review of Social History, and Slavery and Abolition. I am currently completing my book manuscript which examines the relationship between the English East India Company and various forms of hired workers in Bengal through the lens of (un)freedom of mobility throughout the eighteenth century. In the Freedom Lab I will work with students continue my research on free/unfree labor.
Qian Zhu
​My name is Qian Zhu, holding a Ph.D in history from New York University. Currently an assistant professor in History at DKU, my research and teaching field is the 20th century China. My book focuses on the history of progressive politics in China's first half of the 20th century. In particular, my research looks into left-wing politics and a variety of social experiments in the 1920s-40s, which deeply engaged with the conceptualizations of freedom, liberty, equality, and emancipation. I am looking forward to work with you to tackle the unsettled question of "what is freedom?" and how the political thoughts of freedom were practiced by Chinese advocates in China and the abroad.
​