The Humanities Research Center is led by two co-directors, James Miller at Duke Kunshan University, and Carlos Rojas at Duke University. The co-directors work with an advisory board of scholars from both universities. The center welcomes the involvement of all Duke faculty, DKU faculty, and affiliated scholars whose work has a humanistic dimension.
Co-Directors
James Miller, PhD
James Miller is the inaugural Professor of Humanities at Duke Kunshan University and the former Associate Dean for Interdisciplinary Strategy. He is co-director of the Humanities Research Center and responsible for fostering interdisciplinary research in the arts, humanities and interpretive social sciences at DKU. His research lies at the intersection of religion, philosophy, culture and ecology, and he is a noted expert on Daoism, China's indigenous religion. He has published seven books including China's Green Religion: Daoism and the Quest for a Sustainable Future (Columbia 2017).
Carlos Rojas, PhD
Carlos Rojas is Professor of Chinese Cultural Studies; Gender, Sexuality, and Feminist Studies; and Arts of the Moving Image. His research focuses on issues of gender and visuality, corporeality and infection, and nationalism and diaspora studies, particularly as they relate to the Chinese mainland, Hong Kong, Taiwan, and the global Chinese diaspora. He works primarily in the early modern, modern, and contemporary periods. He is the author of three books: The Naked Gaze: Reflection on Chinese Modernity, The Great Wall: A Cultural History, and Homesickness: Culture, Contagion, and National Transformation. He is the co-editor of five books: Writing Taiwan: A New Literary History (with David Der-wei Wang), Rethinking Chinese Popular Culture: Cannibalizations of the Canon (with Eileen Cheng-yin Chow), The Oxford Handbook of Chinese Cinemas (with Eileen Cheng-yin Chow), The Oxford Handbook of Modern Chinese Literatures (with Andrea Bachner), and Ghost Protocol: Development and Displacement in Global China (with Ralph Litzinger). He is also the translator of five volumes of literary fiction, including Yu Hua's Brothers (translated with Eileen Cheng-yin Chow, and shortlisted for the 2008 Man Asian Literary Prize), Yan Lianke's Lenin's Kisses, The Four Books, The Explosion Chronicles, and Marrow (of which The Four Books shortlisted for both the 2016 Man Booker International Prize and the 2016 FT/Oppenheimer Emerging Voices Award), and Malaysian Chinese author Ng Kim Chew's Slow Boat to China and Other Stories.
Senior Program Coordinator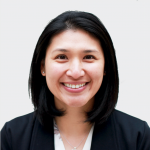 Eugenie Chao received her Bachelor's degree in Music Education and her Master's degree in Performing Arts Administration both from New York University. In her professional life, Eugenie has focused on making arts accessible. She has taught music in public schools and ceramics in her local community. She also organized antique art fairs, and, most recently, managed public art events for Arts Brookfield. She brings her broad experiences as an arts educator and arts administrator to the Humanities Research Center. As Senior Program Coordinator, Eugenie is responsible for the overall administration of the Center's activities by supporting its research programs, labs, workshops, and conferences to foster interdisciplinary research and exchange in the arts, humanities, and interpretive social science at DKU.
Advisory Board
Titas Chakraborty, PhD
Assistant Professor of History at Duke Kunshan University
Chris Chia, PhD (ex officio)
Associate Director of the Franklin Humanities Institute at Duke University
Michaeline Crichlow,  PhD
Professor in the Department of African and African American Studies and Sociology at Duke University
Prasenjit Duara, PhD
Oscar L. Tang Family Distinguished Professor of East Asian Studies at Duke University
Ranjana Khanna, PhD (ex officio)
Professor of English, Women's Studies, and the Literature Program at Duke University, and Director of the Franklin Humanities Institute
Selina Lai-Henderson, PhD
Assistant Professor of American Literature and History at Duke Kunshan University
Affiliated Students
Chloe Alimurong
Chloe Alimurong is a Class of 2025 undergraduate from Maryland, USA. Her intended major is Computation and Design with a track in Social Policy and concentration in Urban Design. She has interests in urban planning, architecture, social justice, environmentalism and art history. Chloe works as a reporter and editor for the HRC and as a student research assistant for the HRC's Citizenship Lab's Casa Rio project.
Mateja Bokan
Mateja Bokan is a Class of 2026 student from Serbia and Hungary. Considering courses in Media and Arts, he has already covered a broad range of subjects in order to get a better understanding of his interests. His areas of interest include philosophy, religion, conducting, psychology, and cultural studies. Beyond writing reports for HRC events, Mateja primarily works as the Western Social Media and Website Manager for the Humanities Research Center, ensuring that every event is published and promoted for the DKU community and beyond. To Mateja, HRC is a place of continuous academic growth, giving him an opportunity to further develop his interdisciplinary approach to learning.
Rhayssa dos Santos Braz
Rhayssa Braz is a student from the class of 2026 from Santos, Brazil. She is currently considering Public Policy as her track, but is still open minded about her major, but has already explored classes from psychology to business. She has interests in social entrepreneurship, vlogging, artistic expressions like dance and theater, social justice, and debate. Rhayssa is one of the team members responsible for the conception and execution for HRC's social media.
Zainab Farooqui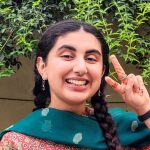 Zainab Farooqui is from Lahore, Pakistan. She is in the graduating class of 2023. She is a Global Cultural Studies Major at Duke Kunshan. In the past, she has written a scholarly article for a team-based research project on Clarice Lispector's "The Hour of the Star", which is set to be published in a significant Portuguese literature magazine. She also participated in Stephanie Anderson's Project "An Archive of Spies in the Audience", where she focused on writing modules for both a breakdown of publishing and its elements and the necessity of community in producing a physical magazine. She has been working as an Editorial Assistant for the Shanghai Literary Review- for the past two years, curating pieces for online promotions and organizing magazine events.
Qinyue Lei
Qinyue Lei is from the class of 2024, majoring in Political Economy/Economics. Her main responsibilities in the HRC are designing posters for relevant events and promoting these events among students via WeChat, a Chinese social media and instant messaging platform. Working as a student worker in the HRC, Qinyue has developed an interdisciplinary interest in the comprehensive topics and discourses in humanities.
Xiao (Anne) Liu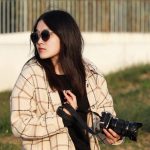 Xiao (Anne) LIU majors in Media and Arts/Art History (UG 23'). She works as the photographer and videographer for the HRC, covering events, seminars, and conferences. Anne's research focuses on the Silk Road history, imperial Chinese history, and material culture, and she embraces an interdisciplinary approach. Topics in the humanities always fascinate her. She also enjoys reading, traveling, taking photos, and visiting museums.
Shivam Mani
Shivam Mani (UG '25) is from the San Francisco Bay Area, and majors in Political Economy with a track in Political Science. He mainly writes reports and helps staff conferences for the HRC. Shivam's interests include history, international relations, language, politics, and philosophy. He is also involved in a wide range of research projects, from linguistics to political science and more. In his free time, Shivam enjoys reading, collecting maps, and writing in the 3rd person.
Cody Schmidt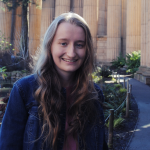 Cody Schmidt is an Environmental Science and Public Policy major from the class of 2025. She is from America and has lived between South Carolina, Oregon, and California.  She is a reporter for HRC events. Cody is interested in environmental culture, justice, and law, as well as energy and agriculture policy.
Vicky Yongkun Wu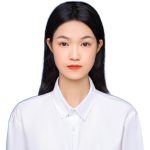 Vicky Yongkun Wu (UG 26') intends to major in Media and Arts (creative practice). Her areas of interest include popular culture in East Asia and fandom/stardom studies. She works as a reporter at HRC, writing reports on HRC events and interviewing participants/guests and supports the HRC WeChat Channel. For Vicky, HRC is a place where she can connect to interesting people and learn from the events.
Zishuo Wu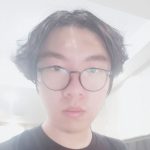 Zishuo Wu is from Wuhan, China, from the class of 2024, majoring in Psychology in Behavior Science. He is an HRC Student Assistant who is supporting HRC's Chinese social media and is also a reporter for HRC events. He has reported dozens of HRC events, including the General Report of the 2021 Fall Conference. To Zishuo, HRC is a place full of wisdom and knowledge, providing every one of its members with a comprehensive and splendid learning-and-sharing platform.
Annie Zhao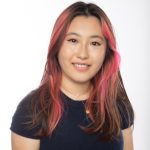 Annie Zhao is a Class of 2026 undergraduate from New York. She intends on majoring in Global Health/Public Policy. Annie does content creation for the HRC's Instagram page. She enjoys interviewing professors and students, editing videos, and helping to share HRC events.
Yuzhe Zhong
Yuzhe Zhong (UG 2025) is from Guangzhou, China, and intends to major in Environmental Science. He is the videographer and the video editor in HRC, in charge of creating warm-up videos, interview videos, and documentaries of different seminars and salons. To Yuzhe, HRC is a place to get in touch with humanistic insights. He is fairly enjoying this experience.