Humanities Research Center's Citizenship Lab proudly presents Casa Río: Biocultural citizenship and soy extractivism from Argentina to China
Project members: Dr Robin Rodd (Anthropology), Yi Han & Aisha Shen (student researchers)
The intensification of global warming and the slow rate of effective state-led efforts to reconfigure economies and socio-cultural systems away from unequal growth and wasteful consumption, have driven communities around the world to imagine ways of living justly with each other and other life forms.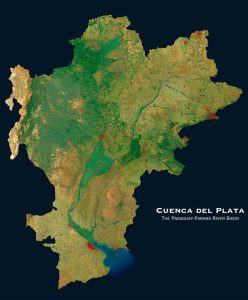 This project combines ethnographic analysis and creative collaboration with Casa Rio to explore ways that citizenship and justice are being reconceived in biocultural terms. Over the last decade, Casa Río: Laboratorio del Poder Hacer (River House: Building Power Lab, https://www.casariolab.art/ ) has developed a spectrum of projects involving advocacy for social and ecological justice, communication and community building (https://territorios.casariolab.art/home), policy development, mapping (https://mapa.casarioarteyambiente.org/) and other visual products (https://territorios.casariolab.art/exhibiciones/). A primary aim of Casa Rio is to develop biocultural forms of civic engagement tied to understanding the coevolution and co-dependence of human, plant and animal ecologies in the Rio Paraná, one of the world's largest wetlands (https://territorios.casariolab.art/).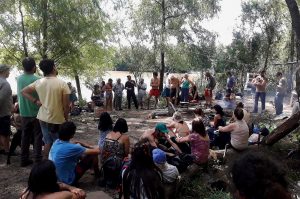 The Paraná wetlands connect people, economies and ecologies in Argentina, Paraguay, Brazil, and Bolivia, providing irrigation and transport for the largest soy producing region on earth (the so called 'republic of soy'). The Paraná has also become a flashpoint in Argentina for thinking about the relationship of ecological sustainability to social justice, and both in relation to accelerating climate change and extractive industry.
This DKU-Casa Rio collaborative research project builds on and explores two areas of Casa Rio's work: mapping extractivism and reconceptualizing biocultural modes of citizenship.
Mapping extractivism: The metabolic circuit of soy from Argentina to China
Continue reading "Casa Río: Biocultural citizenship and soy extractivism from Argentina to China"