Third Space Lab Co-Directors
Emmanuelle Sarah Chiocca, Ph.D.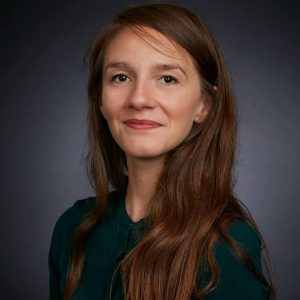 Assistant Professor of Language and Culture, Language and Culture Center
she/her/hers
Emmanuelle Chiocca earned two BAs in History and in English from the Université of Bordeaux-Montaigne (France), and her Ph.D. in Instructional Leadership and Academic Curriculum from the University of Oklahoma (2018). Before joining DKU, Dr. Chiocca taught at the University of Oklahoma in the US, l'Université Sorbonne Paris Nord, in a high-security facility, and in prep schools in France. She specializes in the investigation of learning experiences that result in perspective transformation and intercultural competence development in international educational contexts. She has presented her research on transformative learning, language and intercultural teaching and learning, and international education at various international conferences, including the International Academy for Intercultural Research, the International Association for Intercultural Education, and the Society for Intercultural Education, Training, and Research, and the American Psychological Association. Her latest work, "Hearts and Minds: Goal-orientation and intercultural communicative competence of ROTC cadets learning critical languages," was published in December 2019 in Intercultural Education. She is currently revising an article on the perspective transformation of students who participated in a short-term study abroad in the Middle East, writing a manuscript on Optimizing short-term study abroad programs via transformative learning, and she is co-writing a book chapter on innovative orientation programs involving language and intercultural development.
Xin Zhang, Ph.D.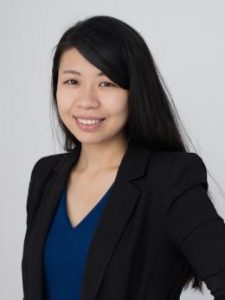 Assistant Professor of Chinese Language and Intercultural Communication, Language and Culture Center
Xin Zhang received her M.A. and Ph.D. in East Asian Languages and Literature (2016) from the Ohio State University. In 2016-19, she held an Andrew W. Mellon postdoctoral fellowship and served as a visiting assistant professor of Chinese at Oberlin College. Dr. Zhang specializes in second language acquisition, language pedagogy, and intercultural communication manifested in language teaching, program building, and teacher training. She has directed intensive study-abroad Chinese programs including the Critical Language Scholarship program, and has received several awards for her projects from Chinese Language Teachers Association (USA), Five Colleges of Ohio Consortium, National Federation of Modern Language Teachers' Association and National Council of Less Commonly Taught Languages. Dr. Zhang is currently writing her book A Pedagogy of Target Culture Expectation, co-authoring a book chapter on innovative orientation programs involving language and culture, and co-editing a volume, which is forthcoming with Routledge, entitled Third Space and Chinese Pedagogy: Negotiating Intentions and Expectations in Another Culture.
Saghar Leslie Naghib, Ph.D.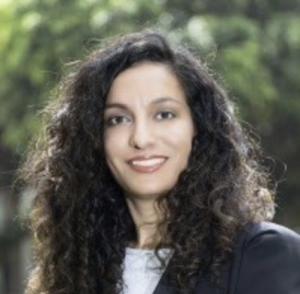 Senior Lecturer, Language and Culture Center
A second-generation Persian-American and Miami native, Dr. Naghib received her M.S. TESOL (2007) from Barry University and Ph.D. (2018) in Conflict Analysis and Resolution from Nova Southeastern University. Dr. Naghib began her teaching career in 2005 and has held academic and administrative positions in colleges and universities throughout the state of Florida. Before joining DKU, she most recently taught at the University of Miami from 2011 where she also served departmental faculty as Assessment and Level Coordinator until 2019. In 2014, she was awarded the Critical Languages Scholarship for Persian-Farsi and spent 7-weeks studying the language in Dushanbe, Tajikistan while partnering with Education USA's American Corners to give weekly lectures to local Tajik students. Since publishing her chapter Identity Politics in the ESL Classroom (2017) in the volume American Multiculturalism in Context: Views from at Home and Abroad with Cambridge University Press, Dr. Naghib is currently working on a co-authored book chapter on innovative orientation programs involving language and culture as well as on an assessment grant focusing on essential skills for successful student writing across the curriculum at DKU. She continues to teach as well as research and cultivate a conflict resolution practice with a focus on non-violent approaches and minority voices.