8:04pm | IB 1008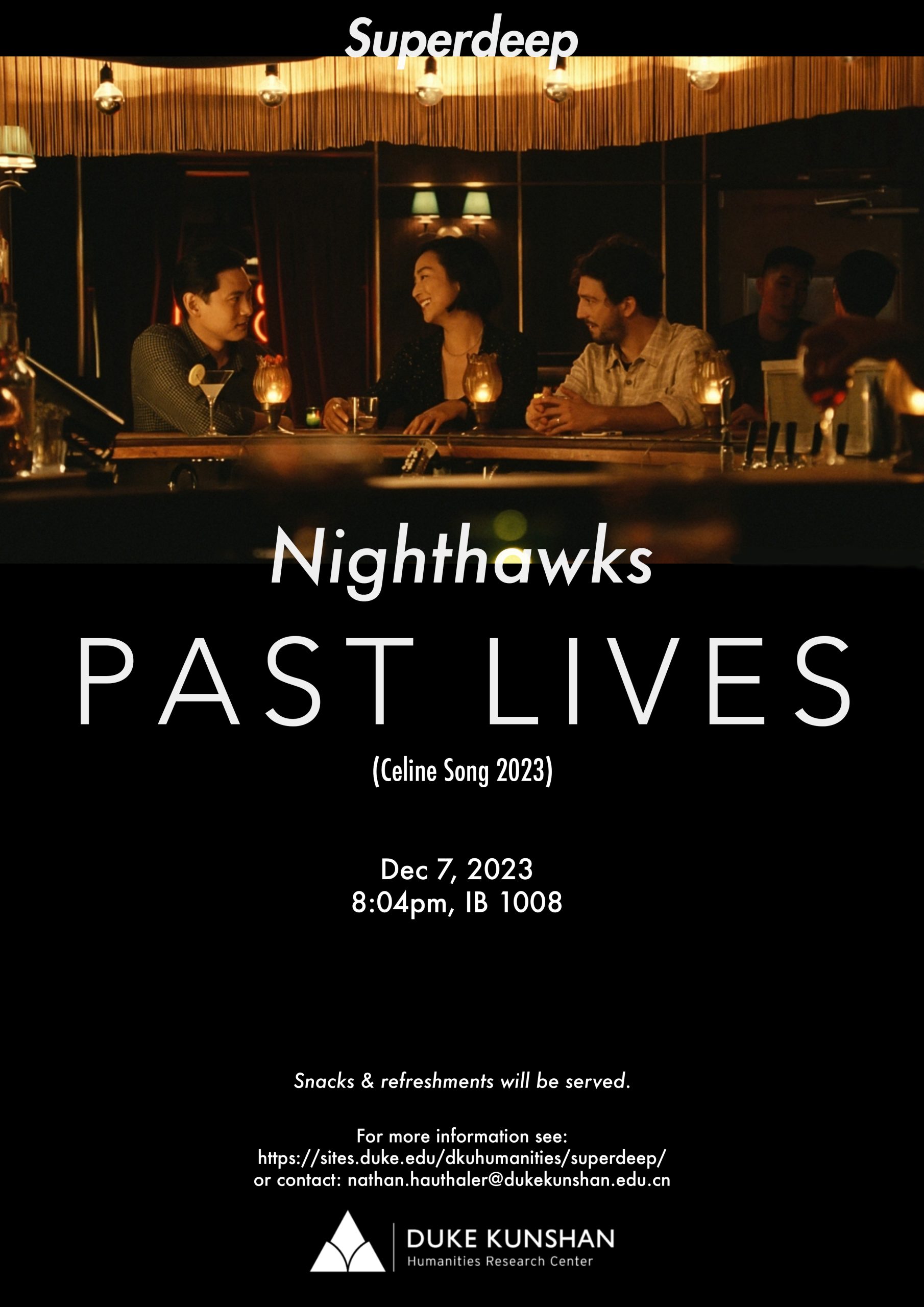 What could better bring closure to another hurlyburly semester than a heart-rending meditation on life's very big counterfactuals. Join the Nighthawks for the love of Celine Song's 2023 Past Lives (…& food & drink).
***
Superdeep Nighthawks meet on Thu eve (~8pm till late). For more info, or to submit proposals for the Nighthawks, follow this link; for info on Superdeep more generally, follow this one.
Superdeep is sponsored by DKU's Humanities Research Center.