Highlights of the week:
We all spent the week and weekend remembering 9-11 and all of the Heros, first responders, and brave Americans that have subsequently supported our country at home and abroad.  We will always remember the sacrifice and impact on the lives of so many. We hope you all had time this weekend to be with family and friends and reflect on this moment.
Next week we will have updates from our colleagues presentations at the National Heart Failure Society meeting.
Duke Performs First Pediatric DCD Heart Transplant in U.S.
Surgeons at Duke University Hospital successfully performed a "donation after circulatory death" (DCD) heart transplant in a pediatric patient, demonstrating the potential expansion of eligible donor hearts for children with heart failure.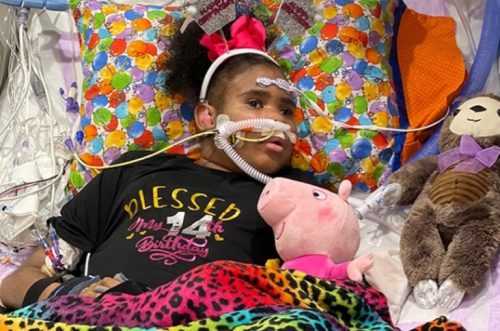 The transplant occurred Aug. 31 and is the first pediatric patient in the U.S. to undergo a DCD transplant using the organ preservation technology developed by Transmedics. A small number of children received early versions of DCD transplant — which uses organs that are retrieved from donors with no cardio-respiratory function — starting in the 1980s, but the method had limitations.
The organ preservation technology, which maintains the heart's pumping action, received FDA approval this week for adult heart donations after brain death. For their 14-year-old patient, Duke surgeons received a special compassionate use approval from the FDA to use the technology for the DCD transplant.
"This is a landmark achievement for children with end-stage heart failure," said Joseph Turek, M.D., Ph.D., chief of pediatric cardiac surgery at Duke who, along with Benjamin Bryner, M.D., retrieved the donated organs. Nick Andersen, M.D., and Jacob Schroder, M.D., led the eight-hour surgery, which also included a team of nurses, perfusionists and anesthesiologists.
"Children are, unfortunately, an underserved population when it comes to innovation, adaptation of technology and clinical trials," Turek said. "It is our duty to advocate for them and to continue to advance the care in pediatric medicine."
Duke has been a leader in DCD transplantation. In 2019, Duke surgeons performed the first adult DCD heart transplant in the United States and led the nation in DCD heart transplants as part of a clinical trial that contributed to the company's FDA application for approval.
"This case highlights how Duke is uniquely suited to pioneer innovations in pediatric heart transplantation, due to our close collaboration and teamwork with the renowned adult heart transplant team," Andersen said.
While the DCD technology cannot yet be used for the smallest children, it could potentially be adapted to older youngsters. At Duke alone, the method could be indicated for as many as five children a year. Having this option could significantly reduce the amount of time children spend waiting for a donor heart.
"It's heartbreaking that children die while waiting for a heart transplant, and every advancement that makes more hearts available is one that saves lives," said Schroder, director of Duke's heart transplant program. "We are eager to explore all options that give children and their families hope."
The pediatric patient, Jaynzra "Nae" Rice, is a 14-year-old who was born with a gene deletion syndrome and can't verbally communicate what she's experiencing. Hospitalized at Duke earlier this year with breathing difficulties, she received an LVAD – a left ventricular assist device that helps the heart pump – and spent three months in the hospital.
Nae's mother, Brandaline Rice, said she feared not knowing what was going to come next for her daughter. But about three months after the hospital discharge, the family received word Nae was eligible for the first pediatric DCD heart transplant.
Since the Aug. 31 procedure, Nae continues to improve. While the teen still has a long journey ahead with rehab, her mom has faith in her fighting spirit. The family looks forward to Nae getting back to riding the bus to school and enjoying time with her 10-year-old sister.
"God grants second chances," Brandaline said of her daughter's journey to become the first child to receive this kind of procedure.
2021 Quality Awards from AHA
We are very excited to share with you the following American Heart Association 2021 Quality Awards recently achieved by our teams at Duke University Hospital, Duke Raleigh Hospital and the Durham Veterans Affairs Medical Center. The awards are based on 2020 data.
Duke University Hospital
GWTG AFIB, Bronze
Mission: Lifeline STEMI, Gold Receiving Plus
Mission: Lifeline NSTEMI, Gold
GWTG Heart Failure, Gold Plus
GWTG Heart Failure, Target HF Honor Roll
GWTG Heart Failure, Target Type 2 Diabetes Honor Roll
GWTG Stroke, Gold Plus
GWTG Stroke, Target Stroke Elite Honor Roll
GWTG Stroke, Target Type 2 Diabetes Honor Roll
Duke Raleigh Hospital
GWTG Stroke, Gold Plus
GWTG Stroke, Target Stroke Elite Honor Roll
GWTG Stroke, Target Type 2 Diabetes Honor Roll
Durham VAMC*
Mission: Lifeline NSTEMI, Silver
*Currently, there are nine VA Hospitals across the U.S. participating in at least one GWTG program. Just one of them is participating in GWTG CAD, and that is the Durham VAMC.
Congrats to Sunil Rao, his team at the VA, and to all Duke Heart team members for the work you do each day to help us achieve these award levels. Great job!
Shout-out to Mall
We received the following note this week regarding Anna Mall, clinical lead in the cath lab:
"Thank you for staying late last night to help get the final cases completed. I think that you showed true leadership by pitching-in and doing whatever it took to move things forward. Your "can do" good natured attitude was not lost on the staff nor me for that matter. Also, being thoughtful enough to provide food was even more special as everyone was clearly tired and hungry, but willing to work with a good attitude; I think that was a reflection on you! Great Job." — Larry Crawford
Way to go, Anna!
CGR Kick-off with Lefkowitz, Sept. 14
Don't miss Robert Lefkowitz, MD as our opening presenter of Cardiology Grand Rounds (CGR) on Tuesday, Sept. 14 at 5 p.m. The title of his talk is, A Few Things I've Learned Along the Way. The event will be held via Webex. This will be an hour well spent!
SingHealth Duke-NUS Scientific Congress
The 6th SingHealth Duke-NUS Scientific Congress will be held Sept. 17-18 on a virtual platform. Geoffrey Ginsburg will give the keynote lecture, The Forefront of Precision Medicine: Local and Global Opportunities. Ginsburg is also scheduled to speak during the Genomics Symposium, Precision Medicine: The New Paradigm during the event. He is presenting Harnessing Host Response Genomics for Early Detection and Diagnosis. For the full program and to learn more, please visit: https://bit.ly/3tAXjZ1.
ESC Congress Follow-up
Renato Lopes presented several high profile sessions during the recent European Society of Cardiology Congress. Lopes presented on the PRONOUNCE trial in the Late-Breaking Clinical Trials session and discussed both the Envisage-TAVI and Amulet-IDE trials, also during LBCT sessions. He provided the following photos for Pulse –he was one of only a few Americans to join the Congress in person this year.
Also during the LBCT sessions, Jon Piccini presented on the Micra Coverage with Evidence Development (CED) Study, the largest evaluation of leadless pacemakers to date, which showed the Micra Transcatheter Pacing System was associated with a 38 percent reduction in reinterventions and a 31 percent reduction in chronic complications at 2-years compared with traditional transvenous pacemakers.
"There is considerable evidence supporting the safety and efficacy of leadless pacemakers, but limited data evaluating their long-term outcomes compared to traditional pacemakers in a real-world setting," said Piccini. "The results from this study further support the connection of a lower risk of complications with leadless pacing compared with traditional transvenous single chamber pacing. These data should help guide physicians as they determine the best pacing options for their patients."
Pam Douglas gave several important talks on the future of cardiac imaging including the role of AI and ways in which anatomic imaging will be dominant.
We had terrific representation this year at ESC — great work by all Duke presenters!
2021 Heart Walk Seeking Team Captains, Walkers
The Triangle Heart Walk is scheduled for Sunday, October 10. Recruitment of team captains and walkers for Duke Health is underway. Start your own team or join an existing one. Registration is quick and easy: simply visit triangleheartwalk.org/dukehealth2021. If you have any questions or need help, feel free to email Kimberly Burrows, senior director of development for the Triangle AHA, at kimberly.burrows@heart.org.
Due to pandemic circumstances, teams and walkers will decide their own walking path. The American Heart Association will have "pop-up" start lines at various locations throughout the Triangle (locations yet to be announced) or you can choose to walk on your own, wherever is most convenient to you.
We are looking for more teams to represent Duke Heart! Please join us!
Flu Vaccination Update
Duke University Health System (DUHS) requires all healthcare workers to comply with our Healthcare Worker Flu Vaccination policy by either being vaccinated annually against the flu or receiving an approved exemption. This is in alignment with our core value of "caring for our patients, their loved ones and each other." Annual policy compliance is a condition of employment for all DUHS team members. Annual vaccination or policy compliance is also a condition of access to Duke Health facilities, including information systems, for those holding clinical privileges in a Duke Health facility and learners who wish to train in our facilities.
Please note these key dates for the upcoming flu vaccination season:
​Launch of Flu Vaccination Season is Thursday, Sept. 30, 2021.
Applications for Medical or Religious Exemption should be submitted before Monday, Nov. 1, 2021. This will allow sufficient time for review and for communication of the review decision. Please note: Due to the availability of an egg-free formulation of the flu vaccine, egg allergy is not a reason for a medical exemption.​
Policy compliance through vaccination or granted medical or religious exemption by Tuesday, Nov. 9, 2021, at 10 a.m.
More info available here: https://bit.ly/3lm5XXR
Timeline Reminder:  COVID vaccination
Whitted Retirement Celebration Held
Thanks to all who were able to join us in celebrating with Lorraine Whitted. Her last day at Duke was Thursday, September 9, 2021. Lorraine is retiring after 44 years of service at Duke. We wish her all the best!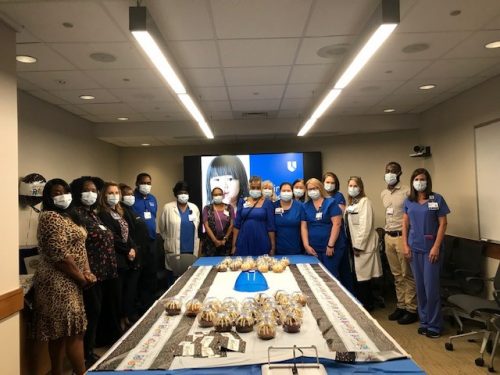 Upcoming Events & Opportunities
Cardiology Grand Rounds
September 14: CGR Kick-off event: A Few Things I've Learned Along the Way with Robert J. Lefkowitz, MD, James B. Duke Professor of Medicine; Professor of Biochemistry and Chemistry; Investigator, Howard Hughes Medical Institute. 5 p.m., Webex.
September 21: ESC 2021 Recap with Bernard Gersh (Mayo Clinic) and Christopher Granger. 5 p.m., Webex.
September 28: Hypertrophic Cardiomyopathy Guidelines and Treatment Update with Andrew Wang. 7:15 a.m., Webex.
October 5: Critical Care Cardiology in the 21st Century with Anthony Carnicelli. 5 p.m. Webex.
October 12: Lessons from ADAPTABLE and PREVENTABLE: Is Pragmatism the Answer? with Schuyler Jones. 5 p.m. Webex.
Upcoming Duke Heart CME
October 8: Duke Heart Failure Symposium: The Leading Edge of Heart Failure Management. Course directors are Richa Agarwal and Robert Mentz. 12 – 4:30 p.m. Zoom Webinar. To learn more and to register, please visit: http://duke.is/Q1sBtf
November 5: 13th Annual NC Research Triangle Pulmonary Hypertension Symposium. Course directors are H. James Ford (UNC) and Terry Fortin. 8:30 a.m. to 4:20 p.m. Morning case-based workshops will be live, in person at Durham Convention Center (subject to change pending pandemic conditions). Masks and COVID vaccination required. Afternoon portion will be held via Zoom. For more information and to register, please visit: https://bit.ly/3DrZwuv.
Have news to share?
If you have news to share with the Pulse readership, please contact Tracey Koepke, director of communications for Duke Heart at tracey.koepke@duke.edu. We would love to hear about your latest accomplishments, professional news, cool happenings, and any events or opportunities that may be of interest to our Duke Heart family. Please call with any questions: 919-681-2868. Feedback on Pulse is welcome and encouraged.
Duke Heart in the News:
September 1 — Andrew Landstrom
tctMD
Genetic Testing for CVD in Children: AHA Statement Suggests Focus on Multidisciplinary Care
http://duke.is/u8Kb7p
September 1 — Edward Chen
Duke Chronicle
'He's done so well': Recipient of first new generation heart transplant is recovering as expected
http://duke.is/GwrQre
September 2 — Manesh Patel
Charlotte Observer
Delta surge is hitting NC hospitals hard. I saw it as an ER heart patient.
http://duke.is/MQQeMT
September 3 — E. Magnus Ohman
Medscape
Antiplatelets and Anticoagulation Post-PCI: More on MASTER DAPT
http://duke.is/pticuD
September 3 — Jonathan Piccini
Medscape
Micra Leadless Pacemaker Holds Up at 2 Years in Real-World Use
http://duke.is/iXLqWr
September 4 — Vanessa Blumer
WUVP-TV 17 (Univision, Philadelphia, PA)
Duke esta desarrollando el estudio COVID mas grande a nivel nacional, la meta es poder estudiar en este ano mas de 15.000 pacientes
No link available
September 7 — Neha Pagidipati
Healio/Cardiology
Web app for self-prescription of statins 96% concordant with physician reviewers
http://duke.is/eC7xvR
September 7 — Neha Pagidipati
Medpage Today
'Self-Service' Statin Prescribing? Study Suggests It's Possible
http://duke.is/tnrXzV
September 8 — Jacob Schroder
Impact Lab
First Successful Transplant of a Robotic Heart
http://duke.is/JAQ2vJ
September 8 — Adrian Hernandez
Wired
Better Data on Ivermectin Is Finally on Its Way
http://duke.is/WFjyhB
September 8 — Jacob Schroder
Cardiovascular Business
FDA approves new solution for preserving hearts before transplantation
http://duke.is/WRZ96S
September 8 — Michelle Kelsey
U.S. News & World Report
AHA News: How a Simple Tape Measure May Help Predict Diabetes in Black Adults
http://duke.is/ZdD57d
Division of Cardiology Publications Indexed in PubMed September 2‒8, 2021
Califf RM, Zarin DA. Monitoring the Pediatric Clinical Trials Enterprise. Pediatrics 2021;148(3):e2021051589. PM: 34465589.
Carnicelli AP, Clare R, Hofmann P, Chiswell K, DeVore AD, Vemulapalli S, Felker GM, Sarocco P, Mentz RJ. Characteristics and Outcomes of Patients With Heart Failure With Reduced Ejection Fraction After a Recent Worsening Heart Failure Event. J Am Heart Assoc 2021;10(17):e021276. PM: 34472362.
Chouairi F, Fuery M, Clark KA, Mullan CW, Stewart J, Caraballo C, Clarke JD, Sen S, Guha A, Ibrahim NE, Cole RT, Holaday L, Anwer M, Geirsson A, Rogers JG, Velazquez EJ, Desai NR, Ahmad T, Miller PE. Evaluation of Racial and Ethnic Disparities in Cardiac Transplantation. J Am Heart Assoc 2021;10(17):e021067. PM: 34431324.
Fanaroff AC, Yang L, Nathan AS, Khatana SAM, Julien H, Wang TY, Armstrong EJ, Treat-Jacobson D, Glaser JD, Wang G, Damrauer SM, Giri J, Groeneveld PW. Geographic and Socioeconomic Disparities in Major Lower Extremity Amputation Rates in Metropolitan Areas. J Am Heart Assoc 2021;10(17):e021456. PM: 34431320.
Gerstein HC, Sattar N, Rosenstock J, Ramasundarahettige C, Pratley R, Lopes RD, Lam CSP, Khurmi NS, Heenan L, Del Prato S, Dyal L, Branch K. Cardiovascular and Renal Outcomes with Efpeglenatide in Type 2 Diabetes. N Engl J Med 2021;385(10):896-907. PM: 34215025.
Greene SJ, Khan MS. Practical and Evidence-Based Approaches to In-Hospital Decongestion for Heart Failure: Are We There Yet? JACC Heart Fail 2021;9(9):649-652. PM: 34246608.
Gumus Balikcioglu P, Ramaker ME, Mason KA, Huffman KM, Johnson JL, Ilkayeva O, Muehlbauer MJ, Freemark M, Kraus WE. Branched-Chain Amino Acid Catabolism and Cardiopulmonary Function Following Acute Maximal Exercise Testing in Adolescents. Front Cardiovasc Med 2021;8:721354. PM: 34485418.
Ibrahim NE, Felker GM. Don't Be So Fast to Discard That Clean Catch! JACC Heart Fail 2021;9(9):624-626. PM: 34246605.
Johnson CS, Shively C, Michalson KT, Lea AJ, DeBo RJ, Howard TD, Hawkins GA, Appt SE, Liu Y, McCall CE, Herrington DM, Ip EH, Register TC, Snyder-Mackler N. Contrasting effects of Western vs Mediterranean diets on monocyte inflammatory gene expression and social behavior in a primate model. Elife 2021;10:10.7554/eLife.68293. PM: 34338633.
Lopez-Ayala P, Nestelberger T, Boeddinghaus J, Koechlin L, Ratmann PD, Strebel I, Gehrke J, Meier S, Walter J, Rubini Gimenez M, Mutschler E, Miró Ò, López-Barbeito B, Martín-Sánchez FJ, Rodríguez-Adrada E, Keller DI, Newby LK, Twerenbold R, Giannitsis E. Novel Criteria for the Observe-Zone of the ESC 0/1h-hs-cTnT Algorithm. Circulation 2021;144(10):773-787. PM: 34376064.
Moeller S, Hansen CM, Kragholm K, Dupre ME, Sasson C, Pearson DA, Tyson C, Jollis JG, Monk L, Starks MA, McNally B, Thomas KL, Becker L, Torp-Pedersen C, Granger CB. Race Differences in Interventions and Survival After Out-of-Hospital Cardiac Arrest in North Carolina, 2010 to 2014. J Am Heart Assoc 2021;10(17):e019082. PM: 34431375.
Pillsbury MKM, Mwangi E, Andesia J, Njuguna B, Bloomfield GS, Chepchumba A, Kamano J, Mercer T, Miheso J, Pastakia SD, Pathak S, Thakkar A, Naanyu V, Akwanalo C, Vedanthan R. Human-centered implementation research: a new approach to develop and evaluate implementation strategies for strengthening referral networks for hypertension in western Kenya. BMC Health Serv Res 2021;21(1):910. PM: 34479556.
Ruchman SG, Delong AK, Kamano JH, Bloomfield GS, Chrysanthopoulou SA, Fuster V, Horowitz CR, Kiptoo P, Matelong W, Mugo R, Naanyu V, Orango V, Pastakia SD, Valente TW, Hogan JW, Vedanthan R. Egocentric social network characteristics and cardiovascular risk among patients with hypertension or diabetes in western Kenya: a cross-sectional analysis from the BIGPIC trial. BMJ Open 2021;11(9):e049610. PM: 34475172.
Shah P, Agbor-Enoh S, Tunc I, Hsu S, Russell S, Feller E, Shah K, Rodrigo ME, Najjar SS, Kong H, Pirooznia M, Fideli U, Bikineyeva A, Marishta A, Bhatti K, Yang Y, Mutebi C, Yu K, Kyoo Jang M, Marboe C, Berry GJ, Valantine HA. Response by Shah et al to Letter Regarding Article, "Cell-Free DNA to Detect Heart Allograft Acute Rejection". Circulation 2021;144(10):e198-e199. PM: 34491771.
Shern JF, Selfe J, Izquierdo E, Patidar R, Chou HC, Song YK, Yohe ME, Sindiri S, Wei J, Wen X, Rudzinski ER, Barkauskas DA, Lo T, Hall D, Linardic CM, Hughes D, Jamal S, Jenney M, Chisholm J, Brown R, Jones K, Hicks B, Angelini P, George S, Chesler L. Genomic Classification and Clinical Outcome in Rhabdomyosarcoma: A Report From an International Consortium. J Clin Oncol 2021;39(26):2859-2871. PM: 34166060.
Simonin M, Rocca JD, Gerson JR, Moore E, Brooks AC, Czaplicki L, Ross MRV, Fierer N, Craine JM, Bernhardt ES. Consistent declines in aquatic biodiversity across diverse domains of life in rivers impacted by surface coal mining. Ecol Appl 2021;31(6):e02389. PM: 34142402.
Varshney AS, Minhas AMK, Bhatt AS, Ambrosy AP, Fudim M, Vaduganathan M. Contemporary Burden of Primary Versus Secondary Heart Failure Hospitalizations in the United States. Am J Cardiol 2021;156:140-142. PM: 34315568.
Wang T, Douglas PS, Reza N. Gender Gaps in Salary and Representation in Academic Internal Medicine Specialties in the US. JAMA Intern Med 2021;181(9):1255-1257. PM: 34251403.
Weissler EH, Naumann T, Andersson T, Ranganath R, Elemento O, Luo Y, Freitag DF, Benoit J, Hughes MC, Khan F, Slater P, Shameer K, Roe M, Hutchison E, Kollins SH, Broedl U, Meng Z, Wong JL, Curtis L, Huang E, Ghassemi M. Correction to: The role of machine learning in clinical research: transforming the future of evidence generation. Trials 2021;22(1):593. PM: 34488840.