Highlights of the week:
Paul Clausing Retiring from Duke Heart, Effective March 31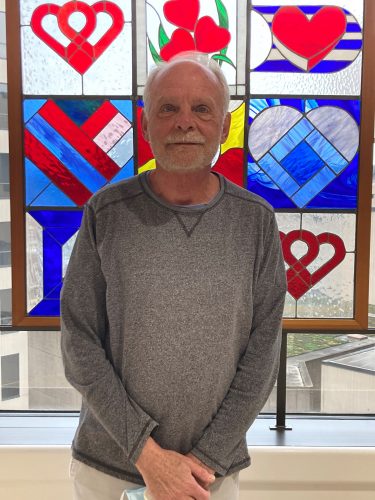 After a "particularly impressive winter" in Wisconsin decades ago, Paul Clausing, RN, and his young wife, Nancy – also a nurse — decided enough was enough. They would move to a warmer climate. Several interviews and visits to southern cities later, the duo decided Durham was the best fit for them. Nancy transferred to the Durham Veteran's Affairs Medical Center from the VA in Wisconsin and Paul took a nursing job at Duke University Hospital (DUH) – supporting heart patients.
Forty years later, Clausing is a nursing program manager for Duke Heart Services. He has been coordinating admissions and hospital transfers to Duke Heart Center, obtaining outside patient records and imaging scans – basically doing whatever needs to be done in order to keep things running smoothly.
"If you're in healthcare, the patient comes first," says Clausing. "You do whatever is in the best interest of the patient."
When Clausing began his career with Duke, the unified concept of "Duke Heart Center" did not yet exist. Instead, he says, all the units that cared for heart patients were separate and kind of operating on their own. Over the years, he cites the rollout of the Heart Center as one of the biggest changes he has seen at Duke, and one that has worked for the better – not only because of overall collaboration between the teams — but because of the innovation and improved patient care that has resulted.
"There were some stumbling blocks early on, but I think where we are today with the current leadership team within Heart, they have done a really nice job of embracing the concept of a Heart Center," Clausing says. "The collaboration that I've seen across the services from where it was when I started to where it is today, is great."
What has kept him here at Duke Health, aside from long-term benefits packages?
"The heart discipline is fascinating. It is always changing and I like the people I work with. I have a lot of respect for the leadership within the Heart Center; they are proactive and have a lot of great ideas as well as a vision for the way things should run and where they want to take us."
Now, Duke Heart faces life without Clausing. This week, Paul will join his wife in retirement after 40 years at Duke (Nancy retired last June). He has held many roles here including staff RN, Assistant Nurse Manager, and nursing program manager.
"He has been vital to the success of Duke Heart," says Mary Lindsay, associate chief nursing officer for Duke Heart Services. "He'll be missed and difficult to replace."
A small celebration is planned for Tuesday morning, March 30.
"The first thing we're going to do is ride out the pandemic," Clausing said when asked what's next for him. "And until we can travel, I like to garden and will be spending a lot of time in my neglected summer and perennial beds."
Personally, I have known Paul my entire career at Duke and he has remained an advocate for patients, getting them to our institution, helping the various teams interact, and most notably providing the "glue" for day to day interactions.  For the Heart Center, during the pandemic he helped us relatively seamlessly integrate general medicine admissions for overflow and encouraged and support our physicians, APPs, and overall heart teams.
Clausing says he'll miss his daily interactions with the staff, leadership and patients on the wards, as well as the challenge of keeping things running smoothly on a very busy hospital service. We know Paul will be missed here in Duke Heart – a number of you shared your thoughts with us and we're grateful for the opportunity to share those below.
Thank you, Paul, for your many years of service, camaraderie and friendship!
"This is truly a sad time for Duke Cardiology – truly one of the most helpful, patient centered people I have ever worked with. There are often a few people who really keep everything running smoothly, quietly behind the scenes – Paul is truly that." — Tom Gehrig, MD
"Paul, this place will not be the same without you. The cardiology APP team will miss you dearly, for all that you do for us, for your daily humor and for always finding a way to fix the impossible. Thank you for making our work life easier and fun; you are irreplaceable. You have spoiled us for years and we cannot thank you enough of your dedication to our patients, our team, and Duke Heart. May you enjoy what you love doing most and have a great retirement." — the Cardiology APP team
"Paul has been one of the most helpful, caring and considerate people I have met since working in cardiology. He has always gone above and beyond to help the APPs by getting records from outside hospitals, expediting transfers to the ICUs, and assigning us to patients in a fair and thoughtful manner every morning. Regardless of what we needed, he was always willing to help out even if it was not his job. In addition to being arguably the most essential and valuable person in the Heart Center, Paul has an amazing sense of humor that brought us many laughs throughout the day. I cannot elaborate on this in a public newsletter, but those of you who have been there for our workroom roasts or received a page about a pending admission that somehow involves me, you know what I mean! Paul is one of the greats of Duke Hospital. It has been an absolute pleasure to get to know him and work alongside him.  He will be missed tremendously but his legacy will not be forgotten. Cheers, old man!" — Jade Clausen, nurse practitioner
"Paul Clausing has made immense contributions to our Heart Center in his many roles across 4 decades. (I calculate that he started working here at age 12?!)  In his most recent role managing our bed control, he balanced the daily challenges in triaging very complex and sick patients from across the country, priorities of the physicians and nurses, and available hospital resources with patience, honesty, efficiency and flexibility. He rapidly and accurately assesses clinical and operational situations. His word is highly trusted, and his dedicated, behind-the- scenes work has been critical to our clinical care and missions.  He will be greatly missed!" — Andrew Wang, MD
"Paul Clausing is truly a one-of-a-kind and irreplaceable person at Duke. There are thousands of patients over the years who have unknowingly benefited from Paul's deep knowledge of Duke's inner working, common sense and concern for their well-being. I think it is safe to say that most of the faculty and staff see parts of what Paul does on a daily basis to keep the inpatient service humming. I know this because when Paul is absent (replaced by someone who is not nearly as prepared), it is very evident how disorganized and slow things can be. His personality is truly one of a kind- a mix of wisdom, intelligence, humor (sometimes profane), gruffness (really a superficial thing) and great work ethic. Paul is also a connection for the junior faculty and APPs to Duke's storied past, since he worked as a nurse during the seminal thrombolysis trials at Duke. To say that he will be sorely missed would be an understatement. However, in the absence of finer words, I will very much miss Paul Clausing." — Dennis Abraham, MD
"It has been a pleasure working with Paul through the years. I most value his honest and fair approach to his role as the behind-the-scenes hero of the Duke Heart operation! He embodies the values of Duke and keeps us all laughing. A simple thank you doesn't begin to show appreciation for all you have done!" — Stephanie Barnes, MSN, AGPCNP-C, PCCN, Clinical Director for Advanced Heart Failure Services
"Paul has played a vital role in the heart center assisting with throughput, admissions, and patient placement. He has collaborated with the CICU, CTICU, invasive labs, patient placement, bed control, and Care Hub. Paul has participated in Care Hub processes as well to facilitate turnaround times and throughput. His efforts have been tremendously appreciated and will be difficult to replace since he will be retiring the end of March. Paul is dependable, reliable, and always willing to assist. His mantra is, "it will work out." Positive even during challenging situations. Paul will be considered a legend in cardiology patient placement considering the tremendous impact he has had in patient care and the Heart Center team." — Mary Lindsay, MSN, RN, NEA-BC, CCRN-K, Associate Chief Nursing Officer, Duke Heart Services
Medynskaya Joins Duke Heart as Strategic Services Associate
Duke Heart is pleased to welcome Kate Medynskaya to our administrative leadership team effective Monday, March 29. She will partner closely with Jill Engel and Maria Carroll on DUHS strategy and growth. Kate is transitioning from a PDC Administrative Fellowship into a Duke Heart Strategic Services Associate role. She has a bachelor's degree in sociology and chemistry, and a Master of Healthcare Administration from the University of North Carolina at Chapel Hill. Originally from Moscow, Russia, Kate now considers Raleigh to be home and she is a huge Tar Heel fan. Currently, Kate lives in a household with five animals (three dogs, two cats) – the cats (Jet and Theo) and one dog (Oliver, shown here) are all Kate's.
She enjoys hiking, reading, traveling and drinking coffee, but her first love is tennis. Kate teaches children and adults of all ages at a local tennis club and has competed nationally as a pro. We are excited to have Kate join the team and meet the broader Duke Heart community. Welcome, Kate!
Marfan NC Walk for Victory, April 17
Please consider joining us for the 2nd annual (and first in-person) North Carolina Walk for Victory to support families of Marfan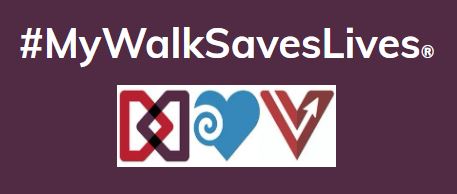 patients. The event will be held from Noon to 3 p.m. at Laurel Hills Park on Edwards Mill Road in Raleigh on Saturday, April 17. Duke Heart is the presenting sponsor and Dr. G. Chad Hughes is the medical chair.
Please help us support all Marfan families as well as those with Loeys-Dietz (LDS), Vascular Ehlers-Danlos (VEDS), and related conditions. We'd like to also show our full support for the Howell family of Greensboro, who are serving as the community chairs of the event.
Walk for Victory is The Marfan Foundation global walk program. The event is non-athletic and family oriented to focus on fun! To learn more about The Marfan Foundation, please visit marfan.org.
To register for our event, please visit: https://give.marfan.org/event/2021-north-carolina-walk-for-victory/e303480
Poetry heals: Writing workshop for healthcare workers
Science has shown that writing is excellent for boosting our well-being. As a form of respite to healthcare workers, and to celebrate National Poetry Month, an interactive writing workshop will enable participants to slow down for 90 minutes, breathe, read poems, and do some reflective writing. It takes place on Saturday, April 24, from 1-2:30 EST, via Zoom.
The session is intended for healthcare workers only—all roles and interdisciplinary. We trust that if you RSVP, this describes you. Learn more and register at this link. Deadline for registration is April 10.
COVID-19 Updates:
All the latest official DUHS information regarding coronavirus/COVID-19 response at the following locations:
Upcoming Opportunities/Save the Date:
Cardiology Grand Rounds
March 30: No CGR today
April 6: Management of POTS with Camille Frazier-Mills. 5 p.m., Webex.
April 13: Advancing Gender Equity in Global Cardiovascular Health Outcomes with Zainab Samad of Aga Khan University. 7:15 a.m., Webex.
April 20: Spontaneous Coronary Artery Dissection with Esther (Soo Hyun) Kim of Vanderbilt University Medical Center. 5 p.m., Webex.
April 27: Cardio-Oncology: Moving Forward in 2021 with Daniel J. Lenihan, Director, Cardio-Oncology Center of Excellence, Washington University in St. Louis. 5 p.m., Webex.
Upcoming (Virtual) 2021 Duke Heart CME
We have dates set for three upcoming virtual symposia; registration is not yet available.
May 14: Duke Sports Cardiology & Sudden Death in Athletes Symposium. Course directors are Jim Daubert and Bill Kraus.
October 8: Duke Advanced Heart Failure Symposium. Course director is Richa Agarwal
November 5:  13th Annual NC Research Triangle Pulmonary Hypertension Symposium. Course directors are Terry Fortin and Jimmy Ford (UNC).
Six-Part Mental Health Webinar Series Available Through April
Mar. 31: Understanding and Preventing Suicide in Adults. 4-4:30 p.m. Hosted by the Department of Psychiatry & Behavioral Sciences and led by associate professor Nathan Kimbrel, PhD (Link below).
Apr. 14: Understanding and Preventing Youth Suicide. 4-4:30 p.m. Led by assistant professor Angela Tunno, PhD, MS (Link below).
These are the fourth and fifth in a six-part webinar series, "Taking Care of Yourself and Your Loved Ones," for all Duke University and Duke Health community members and their families. The 30-minute topical webinars provide practical expert advice on topics including emotional wellness, substance misuse, suicide prevention, and mental health for children, adolescents and teens.
The webinar series runs through April 27. Learn more, watch past webinars and join upcoming webinars:  http://bit.ly/DukeMHSeries.
Have news to share?
If you have news to share with the Pulse readership, please contact Tracey Koepke, director of communications for Duke Heart at tracey.koepke@duke.edu. We would love to hear about your latest accomplishments, professional news, cool happenings, and any events or opportunities that may be of interest to our Duke Heart family. Please call with any questions: 919-681-2868. Feedback on Pulse is welcome and encouraged.
Duke Heart in the News:
March 19 — Stephen Greene
Healio/Cardiology
Mineralocorticoid receptor antagonist use does not affect empagliflozin HF, renal benefits
http://bit.ly/31akCvz
March 18 — Joseph Rogers
Houston Business Journal
Texas Heart Institute hires new president and CEO from Duke University Health System
http://bit.ly/3cc88d4
March 22 — Joseph Rogers
Triangle Business Journal
TBJ Plus: Top Duke doctor takes new role in Texas; $110M project complete in Durham; Another $1B raise for Epic Games?
http://bit.ly/318kTiw
March 24 — Stephen Greene