Highlights of the week:
Duke CTS among Top 20 for TSF Funding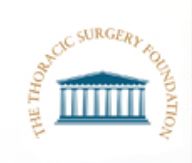 The Thoracic Surgery Foundation (TSF) this week announced its "Top 20" Institutional Honor Roll for 2021. Duke University's Cardiovascular & Thoracic surgical team ranked at #18 with a total of $365,000 in grant funding received.
TSF, which is the charitable arm of The Society of Thoracic Surgeons (STS), provides awards for cardiothoracic surgery research, education, leadership, and surgical outreach in underserved patients. So far in 2021, the Foundation has distributed $861,870 in awards and scholarships. The Foundation plans to award additional grants later in the year.
"Pursuit of the academic mission is deeply entrenched throughout the fabric of this institution," said Edward P. Chen, MD, chief of Duke's Division of Cardiovascular and Thoracic Surgery. "Being in the TSF Top 20 Institutional Honor Roll is reflective of not only our Division's longstanding commitment to scientific discovery and academic development, but is also a testament to the longevity of this commitment."
The TSF "Top 20" most funded institutions since 1993 are:
#1 University of Pittsburgh
#2 University of Pennsylvania
#3 Washington University
#4 University of California San Francisco
#5 Johns Hopkins Hospital
#6 University of Virginia
#7 University of Washington
#8 Tie – University of California Los Angeles
#8 Tie – Stanford University
#10 University of Michigan
#11 Massachusetts General Hospital
#12 Brigham and Women's Hospital
#13 University of Toronto
#14 University of Colorado
#15 Baylor College of Medicine
#16 Medical College of Wisconsin
#17 University of Cincinnati
#18 Duke University
#19 Roswell Park Cancer Center
#20 Northwestern Memorial Hospital
"We congratulate each of these institutions for achieving TSF Top 20 Honor Roll status. This status signals the strength of their cardiothoracic surgery programs, faculty, and staff," said TSF President Joseph E. Bavaria, MD. "Each TSF funding application is thoroughly analyzed and scored by rigorous peer review, without bias or conflict of interest. The TSF Research Committee is composed of more than 46 appointed surgeon-scientist leaders who are actively practicing at medical institutions across the U.S. and Canada. The contributions of award recipients at these Top 20 institutions to cardiothoracic surgery and our patients is significant."
The Foundation's 2022 Award cycle launched on July 1, 2021. TSF welcomes applications from qualified cardiothoracic surgeons and residents, employed at any institution with a cardiothoracic surgery program. Award offerings and applications can be accessed at www.thoracicsurgeryfoundation.org/awards. The deadline for most TSF Award applications is September 15, 2021.
Congratulations to all members of our Division of Cardiovascular and Thoracic Surgery on this great accomplishment!
Blumer Selected as Laennec Finalist
Vanessa Blumer, MD, has been selected by the American Heart Association's Council on Clinical Cardiology (CLCD) as a finalist for the 2021 Laennec Fellow in Training (FIT) Clinician Award Competition!
The Laennec FIT Clinician Award recognizes the importance of clinical acumen, inductive analytic skills, and teaching ability in future academic cardiologists; it is a highly competitive award category.
Blumer, a third year fellow in our cardiovascular disease fellowship program, will present her abstract, A Challenging Case of Endocarditis — Multi-Disciplinary Approach is an Achievable Chimera during the Laennec FIT Award Competition Session at the upcoming AHA Scientific Sessions scheduled for November 13-15, 2021, in Boston, MA.
Outstanding! Congratulations, Vanessa!
Kudos to Yankey!
This week, we received the following note regarding excellent care and attention provided by Sipa Yankey and team to a patient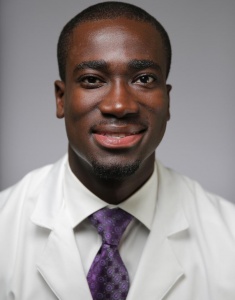 and their family members at the Durham VAMC.
"Dr. Rao,
This email is to let you know my husband's comments concerning Doctor Yankey's diagnosis and treatment for him in Durham VA hospital.
[He] has not been feeling well for some time now and I had been trying to get him to a heart doctor. Once he visited the VA in Salisbury to see Doctor Card, she immediately scheduled him to be seen and treated in Durham. Once we arrived at Durham VA we could see the great care offered to all veterans. The staff is so very professional and caring, especially Doctor Yankey.  He installed a stent in the LAD in [my husband's] heart which was 99 percent blocked. He SAVED his life! And he was so calm as he explained, in detail, what he had to do to correct his problem. He had a nurse by the name of Kim, not sure of last name, but she was excellent also and very detailed on explaining what all the steps would be to give comfort to my wife and daughters. She took the time to answer questions as also Doctor Yankey did to our daughter that is a registered nurse. Kim has a husband that also worked in one of the areas that called to check on him when he arrived home. What great staff and so caring.
We realize you may not always get appreciation shown for your staff.  We feel it is important to let you know that with God's help and the great knowledge and skills that Doctor Yankey has is what saved [my husband]'s life.
Doctor Yankey diagnosed and operated on [my husband] and did an excellent job!  How do you thank someone that saves your life?
Again, we both wanted to show appreciation for the care and expert skills that you provide to our veterans who protect our country.
Thank you." — Name withheld to protect patient privacy
Way to go, Sipa!
Duke Raleigh Hospital Names New President
Barbara Griffith, MD, will be returning to Duke Health to become president of Duke Raleigh Hospital.
Griffith, who currently serves as president and chief executive officer of Woman's Hospital in Baton Rouge, La., had previously been at Duke Regional Hospital as Chief Medical Officer and president and chief financial officer of Durham Emergency Physicians, the medical practice within Duke Regional Hospital's emergency department.
"Duke Health and North Carolina have always been home," Griffith said. "It is such a privilege to join the amazing team at Duke Raleigh Hospital when it is growing its footprint in Wake County and opening a beautiful new bed tower, the South Pavilion. I am thrilled that I will soon be a part of it."
Griffith received her medical degree at the University of North Carolina at Chapel Hill. She is board certified in emergency medicine and has received training in executive health care education at the Wharton School of Business.
"Dr. Griffith joins us at a critical time when the health system is growing to deliver care to the many thousands of patients who seek out the quality care that we provide," said William J. Fulkerson, Jr., MD, executive vice president of Duke University Health System. "Her experience as a leader in safety and quality and as a highly regarded physician whom our providers and staff trust make her a remarkable fit for this role."
During the year-long recruitment process, Leigh Bleecker served as interim president of Duke Raleigh Hospital and will return to her role as chief financial officer.
REMINDER: Change Passwords to Comply with New Policy
Duke Health users and sponsored guests must update passwords as soon as possible, but will not be required to change passwords in the future – unless you want to update it or your password is compromised.
The new password policy removes the requirement to update passwords every 180 days and requires passwords to be at least 12 characters (special characters and numbers are no longer required); however, including special characters creates a stronger password. In addition, the option to update passwords using CTRL+ALT+DEL is no longer available.
Team members can update their passwords now, but will receive a notice from DHTS via email that requires passwords to be changed by a deadline. Please visit the OIT Account Self Service Portal and create a new NetID password that doesn't expire.
Tip: If working remotely (at a non-Duke site) users should connect to the Duke Virtual Private Network (VPN) before updating passwords (see page 29 of the Technology Toolkit for more information about the VPN). Passwords can be updated without connecting to the VPN, but passwords are synced across all your Duke log-ins faster if connected to the VPN.
Visit https://security.duke.edu/news-alerts/new-password-policy to review the password policy FAQ.
Attention Omnicell Users
Due to Omnicell's password policy, Duke Health employees that use Omnicell, with the exception of Duke Raleigh Hospital employees, must keep passwords to 15 characters or less; Duke Raleigh Hospital employees must keep passwords to a maximum of 30 characters.
We are working with Omnicell to upgrade their password policy to remove restrictions across Duke Health. Check the password policy information page for updates.
Contact the Duke Health Service Desk at (919) 684-2243 for technical support.
If you have not yet updated your passcode to fit this policy, please do so as soon as possible. Thank you!
Upcoming Events/Opportunities
Conversations with Colleagues expands offerings
The Conversations with Colleagues program has changed the way we talk with one another about tough topics like COVID-19 and racial justice. Now the team is adding two additional timely topics to the mix, as well as opening up another cohort of their highly popular extended series that takes a deeper dive into racial justice. Deeper Dive and Returning to the Workplace are open to all Duke Health team members, while The Social Side of Medicine is for clinical professionals and PFAC members. Learn more and sign up below.
Racial Justice: Deeper Dive
This six-week transformative experience explores the origins of systemic racism and helps participants understand their own implicit biases and what they can do to have a positive impact on our local community. The curriculum includes mixed media to engage all learning styles. Because this is a cohort-based experience based on building relationships, we ask that attendees commit to all six weeks of the series. You will select a day and time that works for you and will be expected to attend all six sessions on that set day.  Sign up for a cohort to start in August:
Wednesdays from 8-9am
https://duke.zoom.us/meeting/register/tJYtfu2oqDIpHtMLUx6L2EZim8Ldd1RjOiaC
Fridays from 12-1pm
https://duke.zoom.us/meeting/register/tJwvceyvqz4qHdLjVhx-HDSt6_Aj835UDN_1
New Topic:  Returning to the Workplace
Many teams are transitioning back to the office after a long period of working from home. As with any change, this transition can invoke a flurry of different emotions.  Your CwC friends are here to talk through this transition with you.  Please join us at any of the sessions listed below. Sign up here: https://bit.ly/dukecwc
Wednesday 8/11 8 a.m.
Wednesday 8/11 12 noon
Friday 8/13 at 12 noon
For Clinical Professionals and PFAC Council Members:  The Social Side of Medicine
Patient and Family Engagement (PFE) and Conversations with Colleagues are excited to offer a different kind of conversation. We invite clinical professionals of all disciplines and Patient and Family Advisors (PFAs) who serve on one of Duke Health's 10 Patient and Family Advisory Councils to come together and discuss the "Social Side of Medicine." During this guided, hour-long conversation, we will explore communication between patients and clinical professionals, how we can build stronger partnerships, and how we can continually improve the quality and delivery of care. Sign up here: https://bit.ly/dukecwc
Wednesday 7/28, 6pm
​Friday 7/30, 12 noon​
Have news to share?
If you have news to share with the Pulse readership, please contact Tracey Koepke, director of communications for Duke Heart at tracey.koepke@duke.edu. We would love to hear about your latest accomplishments, professional news, cool happenings, and any events or opportunities that may be of interest to our Duke Heart family. Please call with any questions: 919-681-2868. Feedback on Pulse is welcome and encouraged.
Duke Heart in the News:
July 19 — Duke University Hospital
Healio
Top in cardiology: Next-generation artificial heart, methamphetamine-related heart failure
http://duke.is/Mn3FSY
July 20 — Carmelo Milano
Interesting Engineering
First Total Artificial Heart Successfully Transplanted In the US
http://duke.is/bSLrGq
July 20 — Carmelo Milano
Republic World
French Prosthetics Company Carmat Makes First-ever Commercial Sale Of Artificial Heart
http://duke.is/kiGytc
July 20 — Robert Califf
Infection Control Today
COVID-19 Isn't Done with Us Yet, Medical Experts Warn
http://duke.is/VbDuxR
July 20 — Duke University Hospital
QMED New Product News
First US Implant of Carmat's Total Artificial Heart Performed at Duke
http://duke.is/mCRfT6
*story carried in 17 other news outlets
July 20 — Stephen Greene and Muhammad Shahzeb Khan
Healio/Cardiology Today
Lung ultrasound in ED to manage acute HF confers no benefit vs. usual care
http://duke.is/gm8Ebz
July 20 — Carmelo Milano
Home Healthcare Business News
Duke implants first new generation artificial heart in North America
https://www.dotmed.com/news/story/55378
July 21 — Carmelo Milano and Jacob Schroder
Insider.com
A 39-year-old dad who suffered sudden heart failure and coded for 45 minutes survived against the odds — and just received America's most advanced artificial heart
http://duke.is/kabNC6
July 21 — Duke University Hospital
WTRF.com (Wheeling, WV)
U.S patient gets first total artificial heart implant
http://duke.is/nId6CE
July 21 — Carmelo Milano and Jacob Schroder
Plastics Today
Transatlantic Milestones for Carmat's Total Artificial Heart
Division of Cardiology Publications Indexed in PubMed July 15-21, 2021
Amin AP, Rao SV, Seto AH, Thangam M, Bach RG, Pancholy S, Gilchrist IC, Kaul P, Shah B, Cohen MG, Gluckman TJ, Bortnick A, DeVries JT, Kulkarni H, Masoudi FA. Transradial Access for High-Risk Percutaneous Coronary Intervention: Implications of the Risk-Treatment Paradox. Circ Cardiovasc Interv. 2021;14(7):e009328. PM: 34253050.
Biering-Sørensen T, Minamisawa M, Liu J, Claggett B, Papolos AI, Felker GM, McMurray JJV, Legg JC, Malik FI, Honarpour N, Kurtz CE, Teerlink JR, Solomon SD. The effect of the cardiac myosin activator, omecamtiv mecarbil, on right ventricular structure and function in chronic systolic heart failure (COSMIC-HF). Eur J Heart Fail 2021;23(6):1052-1056. PM: 33826209.
Desai ND, O'Brien SM, Cohen DJ, Carroll J, Vemulapalli S, Arnold SV, Forrest JK, Thourani VH, Kirtane AJ, O'Neil B, Manandhar P, Shahian DM, Badhwar V, Bavaria JE. Composite Metric for Benchmarking Site Performance in Transcatheter Aortic Valve Replacement: Results From the STS/ACC TVT Registry. Circulation 2021;144(3):186-194. PM: 33947202.
Gilotra NA, Pamboukian SV, Mountis M, Robinson SW, Kittleson M, Shah KB, Forde-McLean RC, Haas DC, Horstmanshof DA, Jorde UP, Russell SD, Taddei-Peters WC, Jeffries N, Khalatbari S, Spino CA, Richards B, Yosef M, Mann DL, Stewart GC, Aaronson KD, Grady KL. Caregiver Health-Related Quality of Life, Burden, and Patient Outcomes in Ambulatory Advanced Heart Failure: A Report From REVIVAL. J Am Heart Assoc 2021;10(14):e019901. PM: 34250813.
Giroux NS, Ding S, McClain MT, Burke TW, Petzold E, Chung HA, Palomino GR, Wang E, Xi R, Bose S, Rotstein T, Nicholson BP, Chen T, Henao R, Sempowski GD, Denny TN, Ko ER, Ginsburg GS, Kraft BD, Tsalik EL, Woods CW, Shen X. Chromatin remodeling in peripheral blood cells reflects COVID-19 symptom severity. bioRxiv 2020:2020.12.04.412155. PM: 33300002.
Goldsweig AM, Povsic TJ. Complex Percutaneous Coronary Intervention: Discrete Entity or Just Another Subgroup to Analyze? Circ Cardiovasc Interv  2021;14(7):e010891. PM: 34130479.
Haga SB, Mills R, Moaddeb J, Liu Y, Voora D. Delivery of Pharmacogenetic Testing with or without Medication Therapy Management in a Community Pharmacy Setting. Pharmgenomics Pers Med 2021;14:785-796. PM: 34276225.
Hiatt WR, Hess CN, Bonaca MP, Kavanagh S, Patel MR, Baumgartner I, Berger JS, Blomster JI, Jones WS, Katona BG, Mahaffey KW, Norgren L, Rockhold FW, Fowkes FGR. Ankle-Brachial Index for Risk Stratification in Patients With Symptomatic Peripheral Artery Disease With and Without Prior Lower Extremity Revascularization: Observations From the EUCLID Trial. Circ Cardiovasc Interv 2021;14(7):e009871. PM: 34253048.
Jering KS, Claggett B, Pfeffer MA, Granger C, Køber L, Lewis EF, Maggioni AP, Mann D, McMurray JJV, Rouleau JL, Solomon SD, Steg PG, van der Meer P, Wernsing M, Carter K, Guo W, Zhou Y, Lefkowitz M, Gong J, Wang Y, Merkely B, Macin SM, Shah U, Nicolau JC, Braunwald E. Prospective ARNI vs. ACE inhibitor trial to DetermIne Superiority in reducing heart failure Events after Myocardial Infarction (PARADISE-MI): design and baseline characteristics. Eur J Heart Fail 2021;23(6):1040-1048. PM: 33847047.
Khan MS, Fonarow GC, Greene SJ. Sodium-glucose co-transporter 2 inhibitors for heart failure: clinical trial efficacy and clinical practice effectiveness. Eur J Heart Fail 2021;23(6):1023-1025. PM: 33779013.
Khan MS, Sreenivasan J, Shahid I, Bhinder J, Fudim M, Greene SJ, Butler J. Trends in Substance Abuse Disorders Among Patients Hospitalized for Heart Failure in the United States. Circ Heart Fail 2021;14(7):e008147. PM: 34233481.
Kitzman DW, Whellan DJ, Duncan P, Pastva AM, Mentz RJ, Reeves GR, Nelson MB, Chen H, Upadhya B, Reed SD, Espeland MA, Hewston L, O'Connor CM. Physical Rehabilitation for Older Patients Hospitalized for Heart Failure. N Engl J Med 2021;385(3):203-216. PM: 33999544.
Kochar A, Summers MB, Benziger CP, Marquis- Gravel G, DeWalt DA, Pepine CJ, Gupta K, Bradley SM, Dodson JA, Lampert BC, Robertson H, Polonsky TS, Jones WS, Effron MB. Clinician engagement in the ADAPTABLE (Aspirin Dosing: A Patient-centric Trial Assessing Benefits and Long-Term Effectiveness) trial. Clin Trials 2021;18(4):449-456. PM: 33541120.
Matos JD, McIlvaine S, Grau-Sepulveda M, Jawitz OK, Brennan JM, Khabbaz KR, Sellke FW, Yeh R, Zimetbaum P. Anticoagulation and amiodarone for new atrial fibrillation after coronary artery bypass grafting: Prescription patterns and 30-day outcomes in the United States and Canada. J Thorac Cardiovasc Surg 2021;162(2):616-624. PM: 32197901.
O'Brien EC, Raman SR, Ellis A, Hammill BG, Berdan LG, Rorick T, Janmohamed S, Lampron Z, Hernandez AF, Curtis LH. The use of electronic health records for recruitment in clinical trials: a mixed methods analysis of the Harmony Outcomes Electronic Health Record Ancillary Study. Trials 2021;22(1):465. PM: 34281607.
Rao VN, Bush CG, Mongraw-Chaffin M, Hall ME, Clark D, Fudim M, Correa A, Hammill BG, O'Brien E, Min YI, Mentz RJ. Regional Adiposity and Risk of Heart Failure and Mortality: The Jackson Heart Study. J Am Heart Assoc 2021;10(14):e020920. PM: 34238024.
Roe MT, Patrick-Lake B, von Eschenbach AC. Post-COVID-19 Syndrome: Leveraging the Patient Perspective and Technological Innovations to Enable the Delineation of Effective Treatments. Drugs 2021;81(10):1235-1237. PM: 34132992.