Highlights of the week:
Wegermann Joins Cardiology Faculty
We are pleased to have welcomed recent structural heart fellowship graduate Zach Wegermann, MD to the Duke cardiology faculty as an assistant professor of medicine. Wegermann is an interventional cardiologist who officially started with us July 1.
Originally from Mukilteo, Washington, Wegermann earned his MD in 2014 at The George Washington University School of Medicine and Health Sciences. He then arrived at Duke for residency and three fellowships — cardiovascular disease, interventional cardiology, and structural heart disease.
Wegermann and his wife, Dr. Kara Wegermann, a gastroenterologist and liver transplant specialist who is also on faculty here, have two daughters.
"Our two young children, ages four and two, keep us quite busy," he says. "So that is my main hobby right now, being a dad. I also love to ski. I grew up in the Northwest skiing, hiking, climbing, and I still enjoy all of those things, just on a different scale here in North Carolina."
Wegermann originally chose to pursue medicine because, he says, "it offers the perfect combination of scientific problem solving and helping individuals with medical issues longitudinally, and then helping treat them definitively."
"Balancing complex procedures with decision making about what's right for patients and in their best interest is a challenge that I enjoy," Wegermann adds.
As for why he was keen on joining the Duke faculty, Wegermann says, "I've enjoyed working with everyone here throughout my fellowships, and I really like the division, the university and Duke Health as a larger entity. I believe in the Duke mission so I'm excited to continue the journey as a faculty member."
We're excited to have you with us, Zach!
Duke Raleigh Earns 1st GWTG-HF Award
Congratulations to the entire Duke Raleigh Hospital (DRaH) heart team! DRaH has earned a Silver Plus-level Get With the Guidelines – Heart Failure quality achievement award from the American Heart Association (AHA) for 2023, their first year of eligibility! Silver Plus is the highest level that can be earned in a hospital's first year of eligibility.
GWTG-HF achievement awards are given by the AHA to honor the commitment an organization makes to improving outcomes for patients with heart failure – meaning reduced readmissions and more healthy days at home.
Program participants qualify by demonstrating how their organization has committed to providing quality care for patients with heart failure. In addition to following treatment guidelines, Get With The Guidelines participants also provide education to patients to help them manage their HF at home.
"Achieving this award is an important milestone for the DRaH program," says Kishan Parikh, MD, assistant professor of medicine in cardiology and heart failure specialist at DRaH. "It represents a collaborative, system wide, and multidisciplinary effort. Our goal has been to provide consistent and excellent heart failure care in Raleigh, so this symbolizes what we have been working toward. I'm proud to have been part of this focused effort and am excited to see what lies ahead."
"Being a part of this registry and achieving this level of recognition validates all the work that the team has been doing for several years," says Julie Yamadi, MSN, RN, director of Heart Services at DRaH. "We have a dedicated core heart failure team comprised of people across hospital medicine, case management, heart failure, our APP team, and our quality and safety data teams. This group worked especially hard over the last year to focus their efforts on reviewing, discussing, collaborating, and seeking additional ways to improve what we're doing for our HF patients. They looked to identify any other ways we could get even better and a lot of work has gone into this. To see the work validated with a silver plus award truly means a great deal to all of us."
Additionally, DRAH qualified for recognition on two AHA honor rolls as part of the GWTG-HF program. The team earned Target: Heart Failure Honor Roll and Target: Type 2 Diabetes Honor Roll status.
Target: Heart Failure Honor Roll status indicates that DRaH meets specific criteria to improve medication adherence, provide early follow-up care and coordination, and enhance patient education. The goal is to further reduce hospital readmissions and help patients improve their quality of life in managing heart failure.
The Target: Type 2 Diabetes Honor Roll recognizes DRaH for ensuring that patients with Type 2 diabetes — who might be at higher risk for complications — receive the most up-to-date, evidence-based care when hospitalized due to heart disease or stroke.
DRaH began participating in the Heart Failure registry in July 2022, so this is their first series of GWTG-HF awards, and they hit it out of the park with this Silver Plus recognition. Well done!
Narcisse Receives 2023 ACC/ABC Merck Research Fellowship Award
Congratulations to cardiology fellow Dennis Narcisse! We learned this week that he has been selected by the ACC Research Fellowship Awards Committee as one of three fellows across the U.S. to receive an American College of Cardiology/Association of Black Cardiologists Merck Research Fellowship Award. Each ACC/ABC Merck Research Fellowship award provides $100,000 as salary support for one year of research in adult cardiology, beginning Aug. 1.
Way to go, Dennis!
SEEDS Update: Fellow Projects Funded; Shah Joins Steering Committee
The Duke Department of Medicine Society for Early Education Scholars (SEEDS) Program this week announced 2023-2024 research funding for five research projects, including three being led by Duke Cardiology fellows.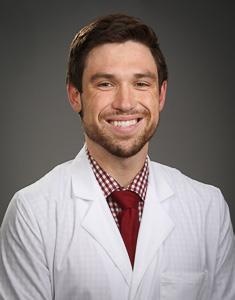 Congratulations, Dan Loriaux, Ilia Shadrin, and Willard Applefeld!
Dan Loriaux, Critical Care Cardiology and Emily Sanders, Pulmonary Critical Care, project "Creating an Internal Medicine Resident Boot Camp and Procedure Day for ICU Rotations"
Ilia Shadrin, Cardiology, project "Improving Device Education for Cardiology Fellows on EP Rotations"
Willard Applefeld, Cardiology, project "Improving Education for Internal Medicine Residents Rounding in the CCU" 
SEEDS is a year-long mentored education program designed for fellows planning careers as clinician educators or education scholars. It provides fellows with required skills for successful future careers as clinician educator scholars and leaders of the future. 
In other SEEDS news, Nishant Shah, MD, associate director of the Cardiovascular Disease Fellowship program has joined the SEEDS Steering Committee, which includes faculty from across disciplines within the DOM.
Shah has received a number of teaching accolades over the years including the DOM's Excellence in Medical Education Award and the Thomas M. Bashore Teaching Award, both in 2022, and most recently the Eugene A. Stead Jr Teaching Award given by Duke's Internal Medicine Residency program, which he received this past June.
Congrats to all!
Kudos to Sullivan!
This past week, cardiology fellow Lonnie Sullivan led an amazing case discussion on left ventricular outflow obstruction in a stress-induced cardiomyopathy and pathophysiology of various presentations of shock. The discussion was part of an international webinar organized by the NC chapter of the American College of Cardiology in partnership with the Chilean Society of Cardiology and Cardiovascular Surgery, an affiliated member of the European Society of Cardiology. The event was held virtually on July 25.
He did a terrific job of representing Duke Heart on the international stage.
Nicely done, Lonnie!
Pignone Named Inaugural VC for Q&I, Duke DOM, Effective Nov. 1
Michael Pignone, MD, will join the Duke Department of Medicine (DOM) as the inaugural vice chair for quality and innovation, and serve as faculty within the Division of General Internal Medicine effective November 1. The announcement was made by Kathleen Cooney, MD, George Barth Geller Distinguished Professor of Medicine and chair, Department of Medicine on Wed., July 26.
As vice chair, Pignone will work with division chiefs and vice chairs to coordinate clinical quality improvement efforts across the DOM and help foster and grow clinical innovation.
In addition to his role with DOM, Pignone will have a secondary appointment in the Department of Population Health Sciences and serve as the faculty director for Primary Care Transformation and Innovation within the Margolis Center for Health Policy. The focus of Pignone's research program is cancer screening to reduce health disparities and he will serve as the director for Cancer Screening Equity in the Duke Cancer Institute.
Pignone joins Duke from the University of Texas at Austin Dell Medical School where he serves as the inaugural chair for the Department of Internal Medicine and holds the Dr. Lowell Henry Lebermann Endowed Chair in Internal Medicine. He also serves as co-director of the program on Cancer Prevention and Control at Livestrong Cancer Institutes, and holds the academic rank of professor in Internal Medicine, and courtesy professor in the departments of Oncology and Population Health.
Before joining Dell Medical School, Pignone was a professor of medicine, chief of the division of General Internal Medicine and director of the Institute for Healthcare Quality Improvement at The University of North Carolina at Chapel Hill. He received his medical degree and residency training in primary care internal medicine at the University of California, San Francisco. He was a Robert Wood Johnson Clinical Scholar and also received a master's degree in epidemiology from the UNC School of Public Health.
Pignone's research is focused on chronic disease screening, prevention and treatment, and on improving medical decision making and health equity. His main areas of interest include cancer screening and prevention, particularly colorectal cancer screening. He has developed and tested novel interventions, including decision aids, to mitigate literacy-related health disparities and to improve the use of appropriate preventive services. He has published more than 300 peer-reviewed journal articles.
He has served on a number of national guideline and quality improvement panels, including the United States Preventative Services Task Force. Pignone is a member of the Society of General Internal Medicine and the Society for Medical Decision Making, and he is a master of the American College of Physicians.
We look forward to welcoming Dr. Pignone to the DOM!
Heart Walk Rally Day is Wednesday, Aug. 2
The American Heart Association is holding their annual Heart Walk Rally Day on Wednesday, Aug. 2. Duke Heart is once again the presenting sponsor of the Triangle Heart Walk. The goal of 'Rally Day' is to drive walker recruitment– and to see which company in the Triangle can increase their team walker numbers by the highest percentage in one day. So, if you haven't yet joined a team — sign up on Wednesday!
Be on the lookout for an all-staff email message on Wednesday morning with additional details.
If you have any questions about the Walk or need guidance regarding fundraising, Renee Potts from our local AHA affiliate will be on-site at Duke Hospital (likely outside the Atrium cafeteria) from 1-4 p.m.
The date of the 2023 Triangle Heart Walk is still TBD, but hopefully, we will know the date this week.
Reminder:  Pulse will not be published Aug. 6 or Aug. 13.
As we mentioned last week, Pulse will be vacationing for a bit in August, as we hope many of you have done already. If not, we encourage you to find time for a break. We'll return August 20. Please continue to send accolades and news to us.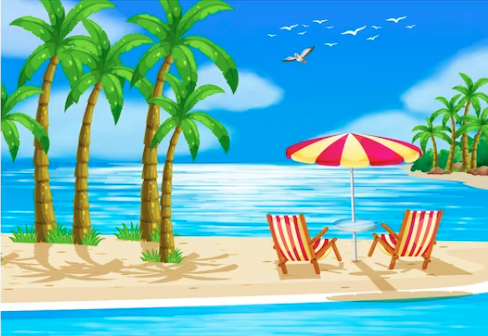 Upcoming Events & Opportunities
Cardiology Fellowship Conference
 July 31: Site Based Research with Marat Fudim. Noon, DMP 2W93
CD Fellows Core Curriculum Conferences
Aug. 2: Dyslipidemia with Nishant Shah. Noon, DMP 2W96
Aug. 4: Hemodynamics and the Cardiac Exam with Tom Bashore. Noon, Zoom only.
Aug. 9: Guideline Directed Medical Therapy with Steve Greene. Noon, DMP 2W96
Aug. 11: Management of AFib with Jon Piccini. Noon, Zoom only.
Aug. 16: Hemodynamics with Tom Bashore. Noon, DMP 2W96
Aug. 18: EKG Review with Neil Freedman. Noon, Zoom only.
Medicine Grand Rounds
Aug. 4: Understanding Sex Differences in Cardiovascular Disease with Martha Gulati, MD, of Smidt Heart Institute, Cedars Sinai. 8 a.m., DN 2002.
Cardiology Grand Rounds is on hiatus for the summer. We'll be back in the fall!
Duke Caregiver Community Event
Sept. 7: 8 a.m. – 4:30 p.m. Sheraton Imperial Hotel, Durham, NC.
More information available. Registration required. $10 for family caregivers; $75 for professionals in the caregiving industry.
Black Men in Medicine: Speed Mentoring
October 24, 5:30-7:00 p.m., Trent Semans, Classroom 4
Black Men in Medicine (BMIM) is introducing a "Speed Mentoring" event, where structured conversations will facilitate meaningful connections, potentially paving the way for future mentorships, research partnerships, and avenues for career advancement. The upcoming BMIM gathering presents an opportunity to expand your network, exchange ideas, and delve into collaborative ventures with individuals who share your aspirations and experiences.
During this event, Faculty, Students and Trainees will engage with a group of accomplished faculty members who will share their inspiring career stories. Drawing from their wealth of knowledge and experience, they will provide invaluable insights into their professional journeys, offering guidance and inspiration. Furthermore, we have dedicated ample time for networking, ensuring you have the opportunity to connect personally with these individuals and your peers.
Join us for an evening of inspiration and interaction, where the power of connection awaits.
Dinner will be provided – but registration is required!
Featured Faculty:
Agenda
5:00-5:30pm      Pre-event: Join us at any time and eat dinner
5:30-6:00pm      Featured Faculty Introductions
6:00-7:00pm      Breakout with Faculty, Students and Trainees you want to get to know more about
Register – You must register to receive dinner.
Who Should attend? Any faculty member, trainee, or student in the Schools of Medicine and Nursing, of any race or gender, who supports the objective of BMIM are invited to attend. Black males in these roles are strongly encouraged to attend. This includes trainees and students across the continuum including medical, physical therapy, PA, MBS and residents, fellows, and post-doctoral candidates. 
Questions? Email fiona.johann@duke.edu
15th Annual NC RTP Pulmonary Hypertension Symposium
The 15th annual NC Research Triangle Pulmonary Hypertension Symposium will be held on Friday, November 17th at the Durham Convention Center. Faculty directors will be H. James Ford, MD, director of the PH program at UNC, and Terry Fortin, MD, co-director of the Pulmonary Vascular Disease Center at Duke.
Have news to share?
If you have news to share with the Pulse readership, please contact Tracey Koepke, director of communications for Duke Heart at tracey.koepke@duke.edu. We would love to hear about your latest accomplishments, professional news, cool happenings, and any events or opportunities that may be of interest to our Duke Heart family. Please call with any questions: 919-681-2868. Feedback on Pulse is welcome and encouraged. Submissions by Noon, Wednesdays, to be considered for weekend inclusion.
Duke Heart in the News:
July 21 — Harry Severance
Becker's ASC Review
Physicians have become marginalized. Here's how young physicians can change this.
https://duke.is/p/rr2x
July 21 — Duke University Hospital
Top 81 cardiac surgery hospitals by state, per Healthgrades
https://duke.is/4/dghd
July 21 — Harry Severance
Becker's ASC Review
'Will the last to leave please turn out the lights?': The consequences of declining physician pay
https://duke.is/9/tmsf
July 23 — Jacob Schroder and Jason Banner
CBS News, Denver, CO
Medical heart breakthrough helps save more lives
https://duke.is/6/2sjz
July 25 — Kristin Newby
Blackdoctor.org
6 Things Black People With Heart Disease Should Avoid
https://duke.is/n/9ubq
July 25 — Jennifer Green and Jonathan Piccini
Time magazine
The Connection Between Diabetes and Heart Arrhythmias
https://duke.is/b/7gyr
July 25 — Manesh Patel
WRAL, NBC-5
Doctors urge people to learn CPR after Bronny James suffers cardiac arrest
https://duke.is/4/nhkj
July 25 — Christopher Granger
WTVD, ABC-11
Cardiac arrest & young athletes
https://duke.is/9/243p
July 25 — Robert Mentz and Stephen Greene
HCP Live
Implementation and Continuation of Guideline-Directed Medical Therapy (GDMT) in Heart Failure
https://duke.is/v/bn2c
July 25 — Manesh Patel
WRAL Sports Fan
Doctors, coaches, discuss how Bronny James' cardiac arrest can be a teachable moment
https://duke.is/z/yhcg
July 25 — Jonathan Piccini
tctMD
Early Cognitive Dysfunction After AF Ablation Doesn't Last
https://duke.is/w/zhbu
July 26 — Gerald Bloomfield
aidsmap.com
Statins and HIV: how can the REPRIEVE findings be implemented in the real world?
https://duke.is/j/trhn
July 26 — Brian Mac Grory (neurology)
newsroom.heart.org
$2.1 million awarded to research link between migraine, strokes and cardiovascular disease
https://duke.is/y/uxs8
July 26 — Sana Al-Khatib
Medscape
S-ICD Shows Virtues, Limits in 'Real World' Postmarket Study
https://duke.is/m/frtw
July 27 — Duke University Health System
Digital Journal
Expertscape Announces All-Around Expert Medical Centers
https://duke.is/z/v4t8