Highlights of the week:
Pineda Rejoins Duke Heart Team Effective July 1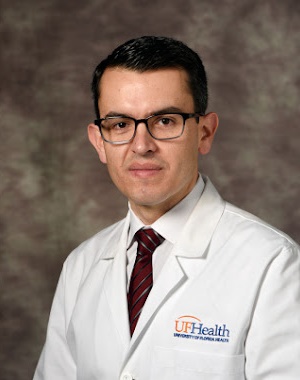 We are pleased to welcome Andres M. Pineda Maldonado, MD, assistant professor of cardiology in the Duke Department of Medicine back to the Duke Heart team. He is an interventional cardiologist and structural heart disease specialist who started with us on July 1.
Many of you may remember Dr. Pineda from his Structural Heart Disease fellowship training at Duke, which he completed in 2017.
Originally from Bogota, Colombia, Pineda completed his internship and residency in internal medicine at Mount Sinai Medical Center in 2012, where he also completed cardiology fellowship (2012-2015) and interventional cardiology fellowship training (2015-2016), prior to coming to Duke for training in structural heart disease.
Upon completion of his Duke fellowship in 2017, he joined the faculty of the University of Florida College of Medicine as assistant professor of medicine in the division of cardiology. At the University of Florida, Pineda served as Medical Director of the Cardiac Catheterization Laboratories for the University of Florida Health Cardiovascular Center in Jacksonville, FL for the past two years. He was also a member of the General Cardiology Fellowship Educational Committee, and a member of the STEMI and the Performance & Quality Improvement Committees for most of his time at Florida, and served as associate program director of their Interventional Cardiology Fellowship Program until his departure in June.
Pineda says he was always inclined toward the sciences, and while studying medicine knew he wanted to do something with procedures and imaging, so interventional cardiology was an obvious choice for him. He says he is pleased to rejoin Duke, saying "I like the team here, the hospital, and the overall area, which I enjoyed during my training. I wanted to join a bigger program for structural heart disease with more opportunities for research and career development."
Please give Andres and his wife, Barbara Correal, and their children Federico and Santiago a very warm welcome when you meet them. Welcome back to Duke, Andres!
Great Catch, Skowronek & Taylor!
Two members of our Cardiopulmonary Rehab team earned a great catch award this week. Barbara Taylor, RT, recognized a patient was not feeling well and had a new symptom of dizziness during cardiac rehabilitation. She escalated her concern to Lisa Skowronek, RN, who assessed the patient and identified a dysrhythmia. On further assessment, they identified chest discomfort and assisted the patient with self-administration of prescribed nitroglycerine. The patient was transported via EMS to Duke Hospital, where she was admitted for treatment. Lisa and Barbara's rapid assessment and intervention enabled the patient to receive necessary emergency care.
Way to go! Lisa and Barbara are the 5th and 6th cardiac rehab team members to earn 'great catch' awards so far in 2023. Nicely done – keep up the great work!
Kudos to Duke Heart's "Triple J" Team!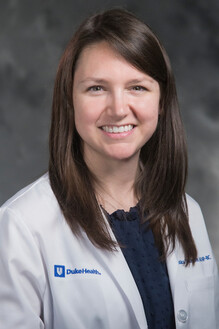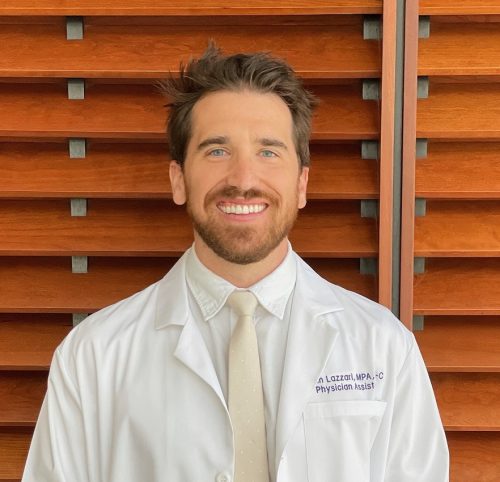 Big kudos to John Lazzari, Jaime McDermott, and Jessica Shumate — collectively known as the APP "Triple J" team — for excellent work and support this week! In a note from Chris Holley, MD, we learned they knocked out eight discharges in one day for him. "That is definitely a record for me, and an incredible amount of work for the team," he said, and added special kudos to Lazzari who covered all 17 VAD patients on service with Holley last weekend, and then participated in the discharge spree.
In response to Holley's note, Diane Sauro and Stephanie Barnes added additional shout-out's to acknowledge the team.
"Our Inpatient Heart APPs are awesome and do a fantastic job. Triple J team — great work.  I know this weekend was challenging, but everyone stepped up to deliver the best care to the patients. Great work!" — Diane Sauro, MSN, Director, Advanced Practice
"Thank you for the note recognizing the Triple J team and their work on the Medicine VAD service. Jamie, Jessica and John: thank you all for doing it well and (I'm sure) doing it with a smile on your face. You rock!" — Stephanie Barnes, MSN, Clinical Director for Advanced Heart Failure Services
Nicely done, team! We love the opportunity to provide recognition to our team members — so please keep these terrific notes coming to Pulse!
NOTE:  Pulse will not be published Aug. 6 or Aug. 13.
Pulse will be vacationing for a bit in August, as we hope many of you have done already. If not, we encourage you to find time for a break. Whether you find mountains to climb, hammocks to rest in, beaches to walk, or refreshing waters to float on or dip your toes in … where ever you might find yourself this summer, we hope you find much needed rest and rejuvenation!
We'll break for the weekends of August 6 and 13, then return August 20. Please continue to send accolades and news to us.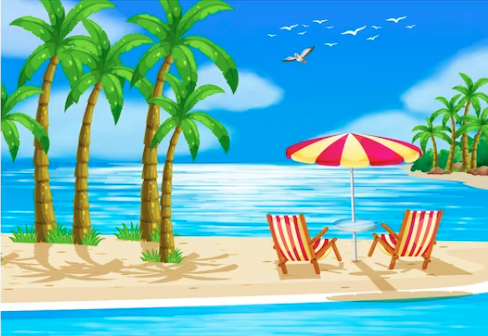 Upcoming Events & Opportunities
CD Fellows Core Curriculum Conferences
July 26: Hypertension Guidelines with Michael Blazing. Noon, Zoom only.
July 28: LVAD Basics with Jason Katz. Noon, DN 2001.
Cardiology Grand Rounds is on hiatus for the summer. We'll be back in the fall!
15th Annual NC RTP Pulmonary Hypertension Symposium
The 15th annual NC Research Triangle Pulmonary Hypertension Symposium will be held on Friday, November 17th at the Durham Convention Center. Faculty directors will be H. James Ford, MD, director of the PH program at UNC, and Terry Fortin, MD, co-director of the Pulmonary Vascular Disease Center at Duke.
Have news to share?
If you have news to share with the Pulse readership, please contact Tracey Koepke, director of communications for Duke Heart at tracey.koepke@duke.edu. We would love to hear about your latest accomplishments, professional news, cool happenings, and any events or opportunities that may be of interest to our Duke Heart family. Please call with any questions: 919-681-2868. Feedback on Pulse is welcome and encouraged. Submissions by Noon, Wednesdays, to be considered for weekend inclusion.
Duke Heart in the News:
July 14 — Harry Severance
Becker's ASC Review
What young physicians need to know
https://duke.is/6/zuvf
July 14 — Adam DeVore and Stuart Knechtle
Healio/Cardiology
Overhaul of 'calcified' US organ transplant system can expand donor pool, save lives
https://duke.is/p/sgb4
July 14 — Hayden Bosworth and Colleen Burke
tctMD
More Data Show Redlining's Lasting Impact on CVD Risk
https://duke.is/r/jhx6
July 14 — Duke University
MedTech Intelligence
FDA Announces Center of Excellence in Regulatory Science Award Recipients
https://duke.is/5/44ub
July 18 — Duke Regional Hospital
Chief Healthcare Executive
Duke Regional Hospital named America's most socially responsible hospital
https://duke.is/6/ggkx
July 18 — Sana Al-Khatib and Kevin Thomas
Circ/AHAjournals.org
Commentary: Advancing Equity in Sudden Cardiac Death Prevention: Beware of Making Assumptions About the Effectiveness of Primary Prevention Implantable Cardioverter-Defibrillators in Black Patients
https://duke.is/p/5mf6
July 19 — Dawn Coleman
Vascular Specialist
Crawford panel looks at opportunities to plug and extend vascular surgery workforce pipeline
https://duke.is/8/xrr5
July 20 — Kristin Newby
Heart.org
Warnings – and hope – from new heart disease treatment guidelines
https://duke.is/j/ugxj
July 20 — Kristin Newby
Newsroom/AHA
Symptom relief and healthy habits are top goals for treating chronic heart disease
https://duke.is/y/fmup