Chief's message: Memorial Day Weekend
It's a traditional start to the summer, Memorial Day weekend with the Indianapolis 500 and many end of the academic year festivities coming up including graduating medical school students, residents going to fellowships or jobs, and fellows finishing to start their careers as cardiologists. Some of the weekend is also spent remembering the tremendous sacrifices of the women and men in the armed services that allow us the freedoms that we have today. This Memorial Day, we reflect on their sacrifice and the debt we owe our fallen service members and their families.
It would also be hard not to remember our ongoing battle with the COVID-19 pandemic where one year ago today we were trying to keep the COVID related deaths under 100,000 and thinking of ways in which we could continue to safely care for our patients and each other.  One year has made a tremendous difference, and we are blessed to have kept our fellows, faculty, and staff healthy with continued focus on serving our local community and the broader missions of academic discovery and training.  So, as our health system, faculty, and school are working to determine an aligned way forward in which we can better meet the needs of our community, our clinical and academic missions, I am encouraged by the resiliency and teamwork of all of you at Duke Heart.  Together we are stronger and the mission to improve Heart Health remains our true north. You will see in the updates this week that we have kept pushing to develop new ways to educate, innovate, and care for our patients.
Highlights of the week: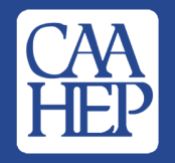 Cardiac Ultrasound Certificate Program Receives CAAHEP Accreditation
Congratulations to our Duke Cardiac Ultrasound Certificate Program team led by Richie Palma and Anita Kelsey! They have been granted initial accreditation by the Board of Directors of the Commission on Accreditation of Allied Health Education Programs (CAAHEP). The CAAHEP Board acted upon the accreditation recommendation of the Joint Review Committee on Education in Cardiovascular Technology (JRC-CVT). The decision was made during the CAAHEP board meeting held May 21.
Through the accreditation process, which includes a thorough review of the program, curriculum, resources, faculty and staff, as well as a site visit, the Duke program was determined to be in substantial compliance with the nationally-approved Standards and Guidelines for educational programs. The CAAHEP Standards by which the program was measured has been developed primarily by Cardiovascular Technology professionals, are approved by each profession's sponsoring organizations, and are intended to reflect required knowledge and skills that a person needs to be able to successfully function within the Cardiovascular Technology profession. CAAHEP Standards focus on quality outcomes, assuring that educational programs are preparing competent Cardiovascular Technology professionals.
CAAHEP accredits more than 2,200 educational programs that prepare health professionals in 32 different disciplines. Accreditation is a critical step in a process that is meant to protect the public and ensure a supply of qualified health care professionals.  For more information about CAAHEP and accreditation, visit www.caahep.org.
The Duke Cardiac Ultrasound Certificate Program will graduate its first class in August. The team will be adding a six-month pediatric training program this fall.
Cath Team Performs Duke's 1st Coronary Angiogram Using Transmedics System
Congratulations to Jennifer Rymer, Angela Lowenstern, Robyn Strong, Meghan Ronn, Michaela Fahn and Shawna Walker (not pictured) – the team completed Duke's first coronary angiogram using the Transmedics Organ Care System (OCS) to assess the coronary arteries of a donor heart in the catheterization lab.
"We now have one of the largest experiences with the Transmedics OCS in the world, but have not – until this week—had to assess the coronary arteries of the donor heart once it was on the device," said Chet Patel. "We had discussed the need for doing this on a few occasions in the past, but this was the first time we had to complete one."
Very few such procedures have been done worldwide among medical centers currently using the Transmedics OCS, according to Patel. Congratulations, team!
Chen Named to JTCVS Editorial Board; Klapper, Andersen Earn Ed Board Awards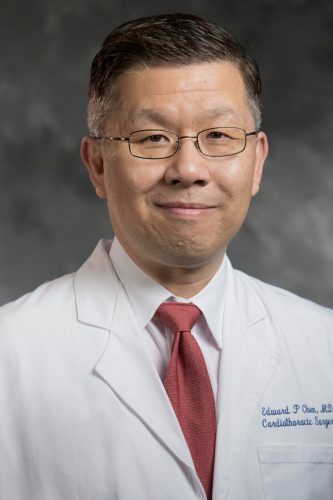 Congratulations to Edward P. Chen, chief of the division of Cardiovascular and Thoracic Surgery – he has been named to the editorial board of the Journal of Thoracic and Cardiovascular Surgery (JTCVS). He joins a number of Duke colleagues there, including Tom D'Amico, Nick Andersen, Don Glower, Matt Hartwig, Jacob Klapper, Jerrold Levy, Andrew Lodge, Betty Tong and Joe Turek.
"For me, this is a tremendous honor.  JTCVS is arguably the leading CT surgery journal in North America and to be asked to serve in this capacity is a tremendous privilege," said Chen. "Getting a manuscript accepted into this journal has always been recognized as very difficult and I hope to continue to uphold these high publication standards as a member of the Editorial Board. I am extremely pleased that we have such robust representation of our Duke CT faculty on this Board which is reflective of the emphasis we put on discovery and academic pursuits in our Division."
Congratulations also to Jacob Klapper and Nick Andersen who were both recognized by the JTCVS with 2021 Editorial Board Awards – which are based on overall average ratings as a reviewer. The average is calculated from the number of papers that reviewers accept for review, the percentage of those completed on time, and the number of reviews that score higher than 70%.  "I find reviewing the papers a vital part of continuing to read and assess the medical literature critically as well an opportunity to gain new and valuable insights into my field," said Klapper.
Excellent work!
Bishawi, Randles Honored with Novim AJN Award
Muath Bishawi, a cardiothoracic surgery resident in our Integrated Thoracic Surgery Residency Program, and Amanda Randles, the Alfred Winborne and Victoria Stover Mordecai Assistant Professor of Biomedical Sciences at Duke, have been honored by Novim with an Alexandra Jane Noble Award. AJN awards are given for innovations contributing to world health, social impact, increasing awareness and new discovery. The awards, now in their fourth year, honor efforts to communicate complex topics in innovative, engaging ways to stimulate higher awareness of scientific issues, particularly in young adults.
Bishawi and Randles were given the 2021 Science Inspiration Award; the colleagues made fundamental contributions to engineering with their split ventilator prototype. With ventilators in high demand during the COVID-19 pandemic, Dr. Randles and Dr. Bishawi created a ventilator splitter and resistor system (VSRS) which enables one ventilator to support two or more patients. A full article about their ventilator system can be found here. Don't miss this Microsoft Inspire video about the computational models used in development: https://www.youtube.com/watch?v=B55viclEWLc&t=640s
A full listing of all 2021 Novim awardees can be found here. The awards, announced earlier this year, were presented on Wednesday, May 26.
Congratulations, Muath! We are so proud of you!
UPDATE: Risk Capture & HCC Coding: CV Disease
Clinical providers, please review this updated PowerPoint we have sent from Drs. Momen Wahidi and Dev Sangvai on the importance of Risk Adjustment Factor (RAF) documentation. Please take time to review slides 12-18 that highlight documentation tips with patients for the following cardiovascular related conditions: Specified Heart Arrhythmias, Vascular Disease, Angina Pectoris, and Opportunities in Cardiovascular Disease. For additional information, please contact: Momen Wahidi. Thank you!
All Three Duke Hospitals among Top Performing for Treatment of MI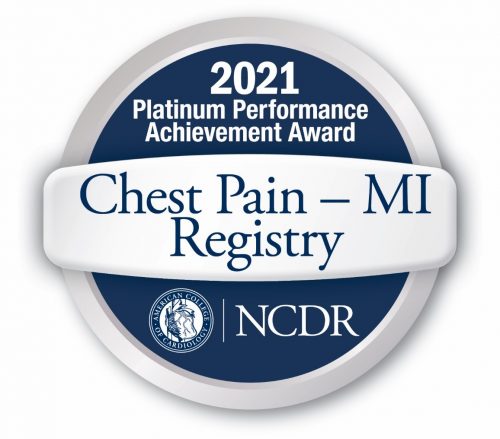 Congratulations to our teams at Duke Raleigh Hospital, Duke University Hospital and Duke Regional Hospital – all three hospitals are recipients of the American College of Cardiology's NCDR Chest Pain  ̶  MI Registry Platinum Performance Achievement Award for 2021. Only 212 hospitals nationwide have received the honor.
To receive the Chest Pain  ̶  MI Registry Platinum Performance Achievement Award, hospitals must demonstrate sustained achievement in the Chest Pain  ̶   MI Registry for two consecutive years (2019 and 2020), and perform at the highest level for specific performance measures. Full participation in the registry engages hospitals in a robust quality improvement process using data to drive improvements in adherence to guideline recommendations and overall quality of care provided to heart attack patients.
This award is evidence of the hard work and commitment it takes to deliver the highest quality in cardiovascular care to transform heart health. Congratulations to all involved in our Chest Pain – MI Registry!
AACN NTI Poster Presentation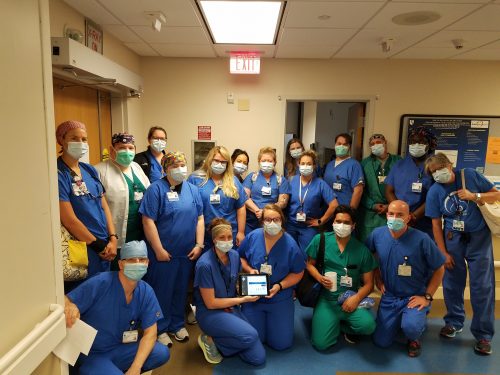 Congratulations to members of the Duke Cardiac Catheterization Lab! They had a poster presentation at the American Association of Critical Care Nurses 2021 National Teaching Institute & Critical Care Exposition. Their poster, Improving Adoption of Evidenced-Based Chlorohexidine Skin Prep Prior to Cardiac Catheterization, authored by Robyn Strong and Cassidy Johnson, demonstrated results of how the cath lab team worked together to improve scrub time, scrub technique and prep dry time to >95% compliance. Great job, everyone!
High Five: Clinic 2F/2G
Our 2F/2G Duke South Clinic team was nominated for a "high five" recently by Carolyn Lekavich. In her nomination, she wrote, "I want to recognize the exceptional team that we have at 2F/2G. I can't say enough about the exceptional care, compassion, and humanistic style that the entire team provides, every day, for our patients and each other!"
Nicely done, team!
COVID-19 Updates:
All the latest official DUHS information regarding coronavirus/COVID-19 response at the following locations:
Upcoming Opportunities/Save the Date:
Virtual PMWC: Precision Medicine in the Era of a Pandemic Recovery
June 14-18 – Precision World Medicine Conference. Registration is free and open to all. https://www.pmwcintl.com/covid/
Duke University Chancellor Emeritus Dr. Ralph Snyderman will lead a panel discussion on Personalized, Proactive Value-Based Care: Emerging New Models.
The confluence of the growth of chronic diseases, the impact of COVID, the emergence of new technologies, and the impact of value-based reimbursement are driving major innovations and changes in care delivery. Proactive, personalized, precision, population-based and digitally supported care is emerging and heralding new approaches to health care. This session will capture the elements of these changes and the dynamics of the forces that are driving them. Perspective from care innovators, large providers and payers will be discussed by the following key opinion leaders:
Patrick  Conway, CEO of Care Solutions, Optum
Jaewon Ryu, President and Chief Executive Officer, Geisinger
Rodney Hochman, President & CEO, Providence St. Joseph Health
Marc Harrison, President and CEO, Intermountain Healthcare
HCPLive State of the Science Summit
June 23: — Institutional Perspectives in Cardiology: Cardiovascular Risk Management webinar with Manesh Patel, Schuyler Jones, Tracy Wang and Christopher Granger. 7 to 8:30 p.m. EST. Virtual. Registration is free. They'll cover:
CAD/PAD: Identifying Risk & Summary of Recent Clinical Trials
Extended Thromboprophylaxis: What Do We Know About Scoring, Risk and Contemporary Trials?
Atrial Fibrillation: What Have We Learned About NOACs in Special Populations?
Putting This All Together: Treatment Pyramid
To learn more, please visit: HCPLive Institutional Perspectives in Cardiology.
Have news to share?
If you have news to share with the Pulse readership, please contact Tracey Koepke, director of communications for Duke Heart at tracey.koepke@duke.edu. We would love to hear about your latest accomplishments, professional news, cool happenings, and any events or opportunities that may be of interest to our Duke Heart family. Please call with any questions: 919-681-2868. Feedback on Pulse is welcome and encouraged.
Duke Heart in the News:
May 18 — Harry Severance, Jr.
ACEPNow.com
Unintended Consequences of Vaccine "Passports"
https://bit.ly/34j3fds
May 21 — Harry Severance, Jr.
CNBC/Travel
Unvaccinated Americans are less worried about traveling than vaccinated Americans are, study says
https://cnb.cx/3ugD95v
May 21 — Sunil Rao
tctMD
Transradial PCI Bests Femoral Access in Complex Cases: COLOR
https://bit.ly/3hXAJ98
May 24 — Manesh Patel
NBCNews.com
CDC looking into possible link between heart problem and Covid vaccines in young people
https://nbcnews.to/3voTsi7
May 25 — W. Schuyler Jones
WebMD
'Baby' Aspirin As Effective As High-Dose for Heart
https://wb.md/3fNmcdB
Division of Cardiology Publications Indexed in PubMed May 20-26, 2021
Aktaş MK, Younis A, Zareba W, Kutyifa V, Klein H, Daubert JP, Estes M, McNitt S, Polonsky B, Goldenberg I. Survival After Implantable Cardioverter-Defibrillator Shocks. J Am Coll Cardiol 2021;77(20):2453-2462. PM: 34016257.
Barnett AS, Kiefer T, Kim HW, Mitchell M, Jackson KP, Piccini JP, Koontz JI, Sun AY. Ablation of Ventricular Tachycardia Storm With Coronary Venous Ethanol. JACC Clin Electrophysiol 2021;7(5):682-683. PM: 34016399.
Chiamvimonvat N, Frazier-Mills C, Shen ST, Avari Silva JN, Wan EY. Sex and Race Disparities in Presumed Sudden Cardiac Death: One Size Does Not Fit All. Circ Arrhythm Electrophysiol 2021;14(5):e010053. PM: 33993706.
Chouairi F, Pacor J, Miller PE, Fuery MA, Caraballo C, Sen S, Leifer ES, Felker GM, Fiuzat M, O'Connor CM, Januzzi JL, Friedman DJ, Desai NR, Ahmad T, Freeman JV. Effects of Atrial Fibrillation on Heart Failure Outcomes and NT-proBNP Levels in the GUIDE-IT Trial. Mayo Clin Proc Innov Qual Outcomes 2021;5(2):447-455. PM: 33997640.
Chrispin J, Frazier-Mills C, Sogade F, Wan EY, Clair WK. Pandemic Highlights Disparities in Health Care. Circ Arrhythm Electrophysiol 2021;14(5):e009908. PM: 33993701.
Forrest CB, Xu H, Thomas LE, Webb LE, Cohen LW, Carey TS, Chuang CH, Daraiseh NM, Kaushal R, McClay JC, Modave F, Nauman E, Todd JV, Wallia A, Bruno C, Hernandez AF, O'Brien EC. Impact of the Early Phase of the COVID-19 Pandemic on US Healthcare Workers: Results from the HERO Registry. J Gen Intern Med 2021;36(5):1319-1326. PM: 33694071.
Gargiulo G, Cannon CP, Gibson CM, Lopes RD, Vranckx P, Valgimigli M. The multiplication of loaves and fishes approach: a critic to double anti-thrombotics or to double number of ischaemic events? Eur Heart J Cardiovasc Pharmacother 2021;7(3):e29-e30. PM: 33340322.
Huang HI, Jewell ML, Youssef N, Huang MN, Hauser ER, Fee BE, Rudemiller NP, Privratsky JR, Zhang JJ, Reyes EY, Wang D, Taylor GA, Gunn MD, Ko DC, Cook DN, Chandramohan V, Crowley SD, Hammer GE. Th17 Immunity in the Colon Is Controlled by Two Novel Subsets of Colon-Specific Mononuclear Phagocytes. Front Immunol 2021;12:661290. PM: 33995384.
Lopes RD, Alexander KP, Hochman JS, Maron DJ. Response by Lopes et al to Letter Regarding Article, "Initial Invasive Versus Conservative Management of Stable Ischemic Heart Disease Patients With a History of Heart Failure or Left Ventricular Dysfunction: Insights From the ISCHEMIA Trial". Circulation 2021;143(20):e961-e962. PM: 33999666.
Mentz RJ, Ambrosy AP, Ezekowitz JA, Lewis GD, Butler J, Wong YW, De Pasquale CG, Troughton RW, O'Meara E, Rockhold FW, Garg J, Samsky MD, Leloudis D, Dugan M, Mundy LM, Hernandez AF. Randomized Placebo-Controlled Trial of Ferric Carboxymaltose in Heart Failure With Iron Deficiency: Rationale and Design. Circ Heart Fail 2021;14(5):e008100. PM: 34003690.
Nelson AJ, Pagidipati NJ, Granger CB. The SAMSON trial: using a placebo to improve medication tolerability. Eur Heart J Cardiovasc Pharmacother 2021;7(3):e13. PM: 33638980.
Ohman EM, Zwischenberger BA, Thiele H. Left Ventricular Support for the Management of Cardiogenic Shock: Sooner May Be Better. JACC Cardiovasc Interv 2021;14(10):1120-1122. PM: 34016409.
Patel PA, Green CL, Lokhnygina Y, Christensen J, Milano CA, Rogers JG, Patel CB, Koweek LM, Daubert MA. Cardiac computed tomography improves the identification of cardiomechanical complications among patients with suspected left ventricular assist device malfunction. J Cardiovasc Comput Tomogr 2021;15(3):260-267. PM: 32891544.
Tai A, Ambrosy AP, Fudim M. Making the case for sacubitril/valsartan in patients with heart failure with a preserved ejection fraction. Eur Heart J Cardiovasc Pharmacother 2021;7(3):e5-e6. PM: 33537712.
Teerlink JR, Felker GM, McMurray JJV. Omecamtiv Mecarbil in Systolic Heart Failure. Reply. N Engl J Med 2021;384(20):1967-1968. PM: 34010541.
Wang L, Balmat TJ, Antonia AL, Constantine FJ, Henao R, Burke TW, Ingham A, McClain MT, Tsalik EL, Ko ER, Ginsburg GS, DeLong MR, Shen X, Woods CW, Hauser ER, Ko DC. An atlas connecting shared genetic architecture of human diseases and molecular phenotypes provides insight into COVID-19 susceptibility. Genome Med 2021;13(1):83. PM: 34001247.
Yoneshiro T, Kataoka N, Walejko JM, Ikeda K, Brown Z, Yoneshiro M, Crown SB, Osawa T, Sakai J, McGarrah RW, White PJ, Nakamura K, Kajimura S. Metabolic flexibility via mitochondrial BCAA carrier SLC25A44 is required for optimal fever. Elife 2021;10:10.7554/eLife.66865. PM: 33944778.
Younis A, Goldberger JJ, Kutyifa V, Zareba W, Polonsky B, Klein H, Aktas MK, Huang D, Daubert J, Estes M, Cannom D, McNitt S, Stein K, Goldenberg I. Predicted benefit of an implantable cardioverter-defibrillator: the MADIT-ICD benefit score. Eur Heart J 2021;42(17):1676-1684. PM: 33417692.