Highlights of the week:
Leadership Change, Duke Cardiovascular and Thoracic Surgery
Late last week, Dr. Allan Kirk, the David C. Sabiston, Jr. Distinguished Professor and Chair of the Duke Department of Surgery announced a leadership change within the Division of Cardiovascular and Thoracic Surgery. Kirk announced that Dr. Edward P. Chen will leave the role of division chief, a position he has held since January 2021, and will remain on faculty.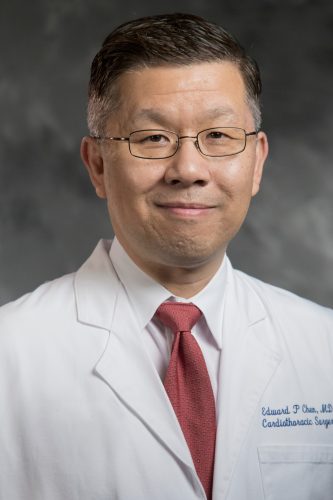 During this time Chen has overseen a multitude of accomplishments throughout the division. Notably, the division has enjoyed programmatic growth in its capacity to perform robotic surgery at both Duke University Hospital (DUH) and Duke Raleigh Hospital. The ability to perform TAVR and EP laser lead extractions was expanded to include both the OR and catheterization lab as well as the soon-to-be-constructed 3rd hybrid room at DUH. The capacity to perform open procedures was also increased.
Despite some faculty turnover, nine new faculty members were recruited to join the division – three in thoracic surgery, three in congenital, and one in adult cardiac surgery, plus a new surgeon based in Lumberton and a new PhD scientist based at Duke. Even with the well-known challenges of COVID, numerous staffing shortages and changes within support teams such as the OR staff, Perfusion Services, and the ICU, and the supply chain issues plaguing much of the U.S. healthcare industry, Duke's CT surgical volumes continued to rise and both outcomes and quality measures remained top-rated.
Under Chen's leadership, a reemphasis was placed on Duke's tripartite academic mission. Within the CTS training programs, Chen oversaw efforts to increase the diversity of residents, reinforced attracting top candidates to Duke, and launched an annual welcome picnic for new trainees and current faculty to facilitate introductions and relationship building throughout the division.
A number of staff support positions were also created to enhance the team's growth and efficacy – particularly within research, congenital, and general thoracic surgery. The division also saw increased local and national news coverage for transplantation stories across both pediatric and adult cases, and a number of faculty earned achievement awards. Recognized faculty include Betty Tong (the WTS/STS Extraordinary Women in Cardiothoracic Surgery Award), Joe Turek and Peter Smith (Duke Presidential Awards), Carmelo Milano (Palumbo Award), and Tommy D'Amico (Triangle Business Journal Surgeon of the Year), and Chen ensured continuing support of Duke Heart in Honduras mission trips. Additionally, the pediatric program achieved a #2 ranking in USNWR.
We are deeply grateful for the leadership and efforts of Dr. Chen over the past several years, especially during the COVID-19 pandemic.
Dr. Carmelo Milano named Division Chief Cardiovascular and Thoracic Surgery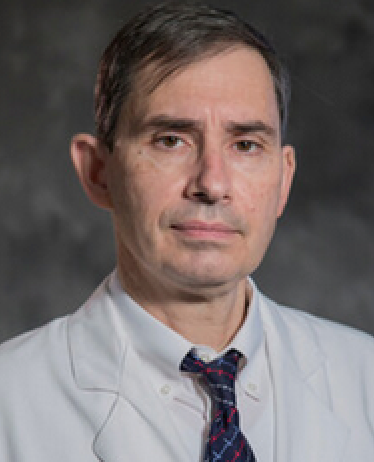 Kirk has named Dr. Carmelo Milano, professor of surgery and the Joseph W. and Dorothy W. Beard Distinguished Professor of Experimental Surgery, as the new division chief. Milano has most recently served as chief of the Section of Adult Cardiac Surgery and surgical director of the Left Ventricular Assist Device (LVAD) Program within the division.
"I am grateful to Dr. Milano for his willingness to step into this important leadership role," says Allan D. Kirk, MD, PhD, Chair of the Department of Surgery. "Carmelo is a proven leader, a skilled investigator, and a luminary surgeon who has helped guide the Duke heart transplant program to a position of international prominence, perennially among the top programs nationally."
Dr. Milano is a Professor of Surgery and Joseph W. and Dorothy W. Beard Distinguished Professor of Experimental Surgery. He has been serving as chief of the Section of Adult Cardiac Surgery, and surgical director of the Left Ventricular Assist Device (LVAD) Program.
"It gives me great pride to be asked to lead such a talented group of individuals," says Dr. Milano. "It is our mission to provide the highest level of care, innovation, and excellence. Together, we will strive for breakthroughs in patient care, research, and education, setting new standards of excellence in the field."
Dr. Milano has overseen increased utilization of mechanical support devices for bridging patients with advanced heart failure. The mechanical circulatory support program he developed at Duke has treated more than 1,500 patients with LVAD devices or mechanical hearts. In addition to his clinical and research activities, he is an influential mentor for cardiac surgical trainees.
Please join us in congratulating Dr. Milano on his appointment to Chief of Cardiovascular and Thoracic Surgery.
Relocation of DN 2200/Opening of 7200 Update
Duke University Hospital has a master plan to increase the capacity of Emergency Department beds. As a result, several changes occurred in October involving the relocation of two units.  Duke North 2200 closed on October 25 and the Emergency Department relocated from Duke North 7200 and ED C Pod to 2200 on October 27 for a gain of 8 beds for their department.
On October 30, 8 Cardiology Step-Down beds will open on 7200 (7201-7208) for a total of 24 Cardiology Step-Down beds between 3200 and 7200. The move will allow Heart Services to be located on the 3rd and 7th floors in Duke North.
Gratitude for APPs!
"I wanted to send a note of gratitude regarding our stellar cardiology APP team. I finished a week of rounding and am extraordinarily grateful for the team that Diane Sauro has built over the years. A shining example was Saturday morning, when we discharged an EP service record of 17 patients. Without the thoughtful team assignments and tireless efforts from Sas, Mike Towery, Janny Sweetow, and Deborah Zimmerman (who discharged a personal best of 9 patients!), this wouldn't have been possible. This extraordinary work made a huge difference for patients, our hospital, and the exhausted attending." — Daniel J. Friedman, MD, FACC, cardiac electrophysiology
Way to go, APPs!
Kudos to Andreae & Stephens!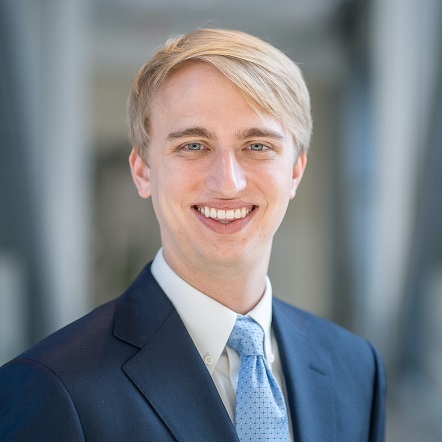 We received several notes regarding Andrew Andreae and Allen Stephens this week and wanted to share them with Pulse readers. 
"I wanted to express my gratitude to Andrew Andreae, MD, and Allen Stephens, PA-C. We had a patient in clinic this week who needed direct admission. Allen graciously went and saw the patient; Andrew worked remotely calling bed control, the attending on the service, and spoke with the patient to make sure they were fully informed and comfortable with the next steps. It felt like we all worked seamlessly together to take care of the patient. A huge thank you to Andrew and Allen in particular for providing excellent patient care and going above and beyond!" — Emily Deason, Cardiac Sonographer II, Cardiac Diagnostic Unit
"I wanted to pass along kudos to Andrew Andreae, CDU fellow, who was instrumental in facilitating a direct admission for a patient seen in clinic. Very helpful to have him coordinate the admission." – Allen Stephens, MHS, PA-C, APP Team Lead
"Andrew has done a great job in the echo lab this month and has taken great care of our patients.  This is just another small example of Andrew going the extra mile!" — Anita Kelsey, MD
Awesome work, Andrew and Allen – we are so fortunate to have you on our team!
Marquis-Gravel, Finalist for 2023 Linnemeier
Congratulations to interventionalist Guillaume Marquis-Gravel, MD of Duke Health and the Montreal Heart Institute! He was named one of four finalists for the 2023 TCT Thomas J. Linnemeier Spirit of Interventional Cardiology Young Investigator Award.
The award, announced on Thursday morning, was presented to (and will be shared by) Simone Biscaglia, MD, of Ferrara University Hospital, Ferrara, Italy, and Jaffar M. Khan, BM, BCh, PhD of St. Francis Hospital in Roslyn, NY. The presentation was made during the Cardiovascular Research Foundation's TCT Annual Scientific Symposium held Oct. 23-26 at the Moscone Center in San Francisco.  We were fortunate to have Jennifer Rymer, MD from our Faculty win this award last year.
Terrific recognition, Guillaume!
DOM Research Retreat for Fellows & Early Career Faculty
The annual Department of Medicine (DOM) Research Retreat for Fellows and Early Career Faculty will occur on Wednesday, November 1, from 6 to 8 p.m. at the J.B. Duke Hotel, Banquet Hall.
This event is targeted towards research-oriented fellows and early career faculty.
Attendees will:
Learn about DOM research resources, including grant submission support with DOMRA and clinical research support with DOM CRU.
Hear from diverse research faculty, who will share their experiences developing a research focus, finding mentors, and successfully navigating a K grant submission.
Network with other researchers, including fellows, faculty, and leaders across DOM.
Connect with colleagues while enjoying dinner.
The retreat is an excellent opportunity for you to connect, learn more about our strategic research plan and how to thrive as a member of the DOM research community.
For questions regarding the research retreat, contact Saini Pillai, MBA. (Registration deadline has passed, but there may still be room).
Flu Vaccinations!
Duke Health requires all employees to be vaccinated by 10 a.m. on Tuesday, Nov. 7 – that's next week! Duke offers free flu vaccinations in a variety of convenient locations. There is a screening survey available online that should be filled out within 48 hours of getting the vaccine at Duke; this step will save you time at the walk-in vaccination venue.
A list of all locations, dates, and times for flu vaccination, and a link to the required screening survey can be found on Duke's Fight the Flu website. And, if you have any questions about the flu vaccine you can email either StopTheFlu@duke.edu or EOHWflu@dm.duke.edu.
Don't forget that masking is highly recommended when providing clinical care. Some units now require masking due to COVID outbreaks — including all Heart Center inpatient and procedural units. Please pay attention to signage on our units and elsewhere within the hospital.
A&H Winterfest 2023
Arts & Health at Duke announced this week the dates for Winterfest Marketplace 2023, their annual holiday art show and sale. Across six Thursdays in November and December, local North Carolina-based artisans will display and sell their work to Duke Health employees, visitors, and patients in the main concourse of Duke Hospital.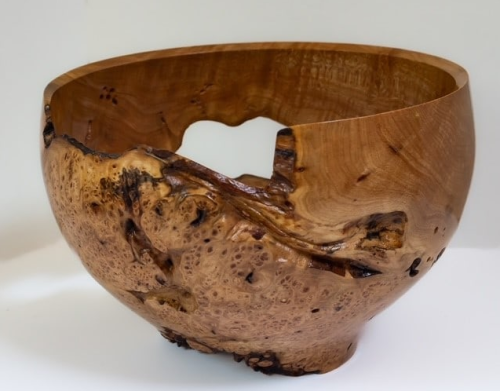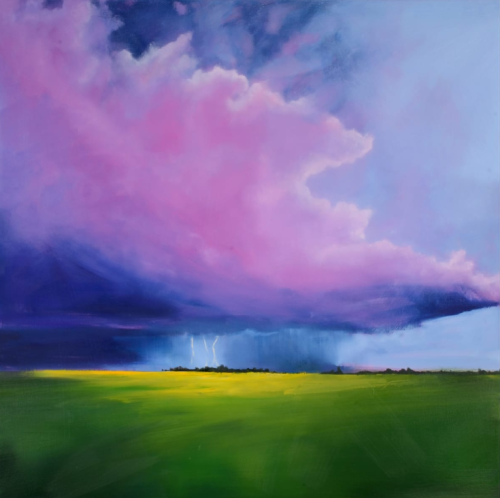 The event begins on November 2 and runs until December 14. During Winterfest, art will be available for purchase on Thursdays from 11 a.m. to 2 p.m. Featured artisans will include Beth Ann Taylor, Chapel Hill Woodturners, Bonnie Toney, and Justin Leitner.
A portion of the proceeds from Winterfest will go back to Arts & Health at Duke, which provides support to patients through music, visual art activities, and journaling. This is a great opportunity to support local artists, the Arts & Health programming at Duke Health, and to score some beautiful holiday gifts for loved ones!
Upcoming Events & Opportunities
November is Native American Heritage Month.
Masking is strongly recommended throughout all clinical areas during respiratory virus season, from now through early March.
A recording of the latest (10/24) DUHS Leadership Town Hall is now available.
CGR Recordings Now in Warpwire
All 2023 Cardiology Grand Rounds recordings are now uploaded to Duke Warpwire. Accessing them requires your NET ID. If you have any trouble finding or playing any of the recordings, please contact Tracey Koepke, and as always, if you have suggestions for a CGR topic or speaker, please contact Jenn Rymer and Nishant Shah. The link to access the recordings is https://duke.is/DukeCGR. We will include this each week here in Pulse.
Cardiology Grand Rounds
Oct. 31: No CGR today.
CD Fellows Core Curriculum Conference
Nov. 1: Understanding the Valvular Heart Disease Guidelines with Thomas Bashore. In person only. Noon, DMP 2W96.
Nov. 3: EKG Review with Thomas Bashore. Zoom only. Noon.
2023 Barbara Hertzberg Women's Health Lectureship
Nov. 16: Coronary Artery Disease in Women: Where are we in 2023? with Leslee J. Shaw, PhD, of the Icahn School of Medicine at Mt. Sinai. 7:30 a.m., DN 2002 or via Zoom.
Call for Applications: 2024 Leadership Programs
The Office for Faculty announced this week the call for applications for their 2024 Leadership Programs, including ADVANCE-UP, ALICE, DCLP, and LEADER. Click here to learn more. Applications are due Nov. 3.
DIHI Innovation RFA 2024
The Duke Institute for Health Innovation (DIHI) has announced its next annual Request for Application (RFA) for selecting and implementing innovative solutions in our clinical enterprise. The proposals should address actual and important problems encountered by care providers, patients, and their loved ones, and represent urgent health challenges nationally.
For the 2024 funding cycle, they are specifically interested in the following topic: 
Generative AI & Large Language Models: AI solutions to improve staff and clinician efficiency, patient journey and outcomes
Please visit the Innovation RFA web page for additional information, to download an info packet, and to see the timeline for 2024 projects. The deadline for submitting applications is November 3, 2023.
All proposals are required to have a DUHS operational lead as a co-sponsor to be accepted for review.
If the DIHI team can be of any assistance to you in the formulation of ideas or connections, please contact Suresh Balu. The DIHI team looks forward to your innovative solutions!
Coming Up: 15th Annual Pulmonary Hypertension Symposium
The 15th annual NC Research Triangle Pulmonary Hypertension Symposium will be held on Friday, November 17th at the Durham Convention Center. Faculty directors will be H. James Ford, MD, director of the PH program at UNC, and Terry Fortin, MD, co-director of the Pulmonary Vascular Disease Center at Duke. Registration is now open: https://duke.is/9/7rs5. Please join us!
Have news to share?
If you have news to share with the Pulse readership, please contact Tracey Koepke, director of communications for Duke Heart at tracey.koepke@duke.edu. We would love to hear about your latest accomplishments, professional news, cool happenings, and any events or opportunities that may be of interest to our Duke Heart family. Please call with any questions: 919-681-2868. Feedback on Pulse is welcome and encouraged. Submissions by Noon, on Wednesdays, to be considered for weekend inclusion.
Duke Heart in the News:
September 20 — Harry Severance
Emergency Physicians Monthly
Top Disruptors within Our Healthcare Systems
https://duke.is/5/a85g
October 20 — Craig Albanese
Becker's Hospital Review
How Duke Health is bolstering its 'talentforce'
https://duke.is/n/faum
October 20 — Jonathan Piccini
tctMD
SAVR 5-Year Survival Tops 92% in Low-Risk Patients: STS Registry
https://duke.is/v/e3h4
October 22 — Robert Mentz
Healio
In HF hospitalization, benefits of sacubitril/valsartan largest in LVEF below normal
https://duke.is/2/r2j6
October 23 — Robert Mentz
HCP Live
Anemia Contributes to Exercise Intolerance in Heart Failure with Preserved Ejection Fraction, Study Finds
https://duke.is/g/8a2b
October 23 — Karen Alexander
The Daily of Case Western Reserve University
Could taking a commonly used heart medication prevent dementia?
Mandel School's Duncan Mayer explores nonprofit location and density
October 24 — Robert Mentz
PBS North Carolina
New FDA Research Center Is Coming to UNC & Duke
https://duke.is/m/5a3a
October 25 — Duke University Hospital
Becker's Hospital Review
The best hospital in each state, per Newsweek
https://duke.is/8/h8fq
October 26 — Duke Health (Cardiology)
Becker's Hospital Review
26 elite hospitals, per patients and providers
https://duke.is/p/n8kv