The Media & Arts Speaker series at Duke Kunshan University is a bi-weekly event that invites leading practitioners in media and arts to speak about their work and practice and engage with our DKU community.
The second short series features Points Center for Contemporary Art (PCCA). Situated in the greater Kunshan region, PCCA is dedicated to building a cultural ecosystem that embraces the local community within Kunshan city. Through this series, we hope to provide students an introduction to the art center, its guiding philosophy, its programs and its artists.
The first hybrid lecture (in-person and zoom) of this series is scheduled on Friday September 11th, 2020 at 6pm China Central time and features Points Director and Curator Nicole Du. This series is organized and hosted by Prof. Vivian Xu and Prof. Benjamin Bacon, and supported by the Division of Arts and Humanities and the Humanities Research Center at Duke Kunshan University.
This event is open to the public.
Series Talks Timeline
9/11,6-7pm       Art Nomad: International Artist Residency
9/25,6-7pm      Conversations with Liao Fei and Zhao Qian
10/30,6-7pm   Conversation with Li Tingzang and Long Pan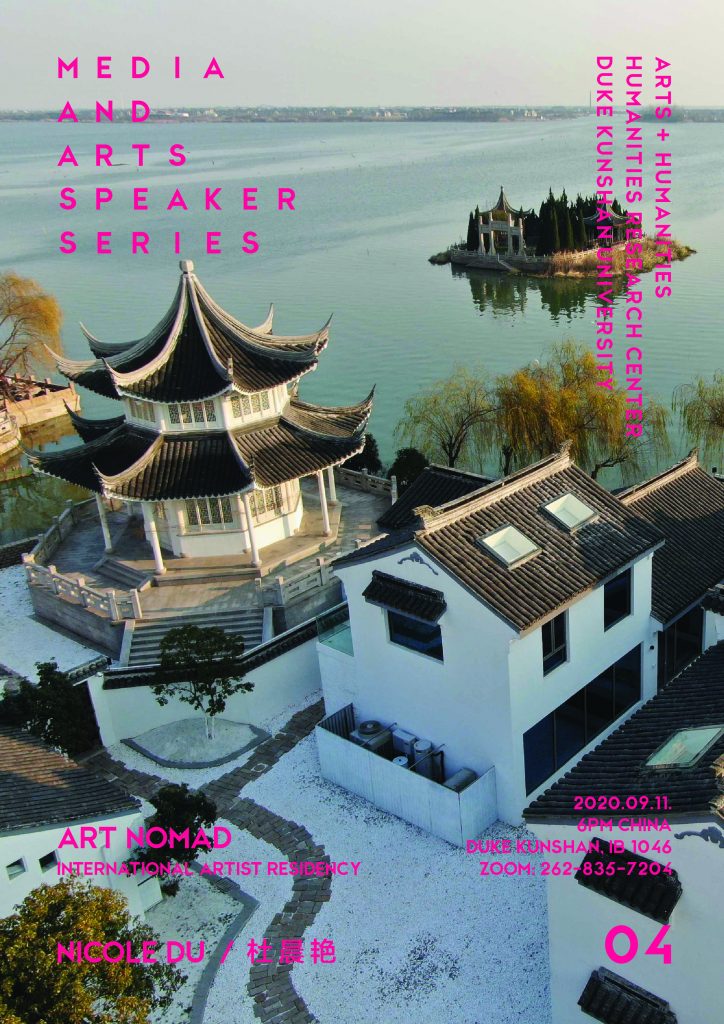 Points Center for Contemporary Art (https://www.pointsart.org), is an international art center based in the greater Kunshan region. Points Center for Contemporary Art was established by contemporary artist Yuan Gong in 2017. Committed to supporting the creation and recording of global contemporary art, and promoting research into contemporary art and culture, Points' major projects include artists' residency, archive and database construction, exhibitions, and public education activities. We aim to stimulate multicultural communication, activate the local art ecology, and build interactive bridges for the public. Points advocates "life within art," fully integrating the natural and human environments of a traditional water town, while inviting global artists with contemporary creative vision to live and create locally, triggering public dialogue through contemporary art creation and injecting artistic energy into local communities.
The first talk of this series is entitled as Art Nomad: International Artist in Residency. International Artist in Residency is an important part of the artist's life and creation. It is a cross-culture and regional exchange, and it is also a platform for in-depth activation and regeneration. Currently, there are more than 700 permanent resident institutions in more than 85 countries and regions around the world. In edition of the Media + Arts Speaker Series, Nicole Du will introduces the unique artist in residency approach at Points Center for Contemporary Art, focusing on a deeply nomadic creative process and life.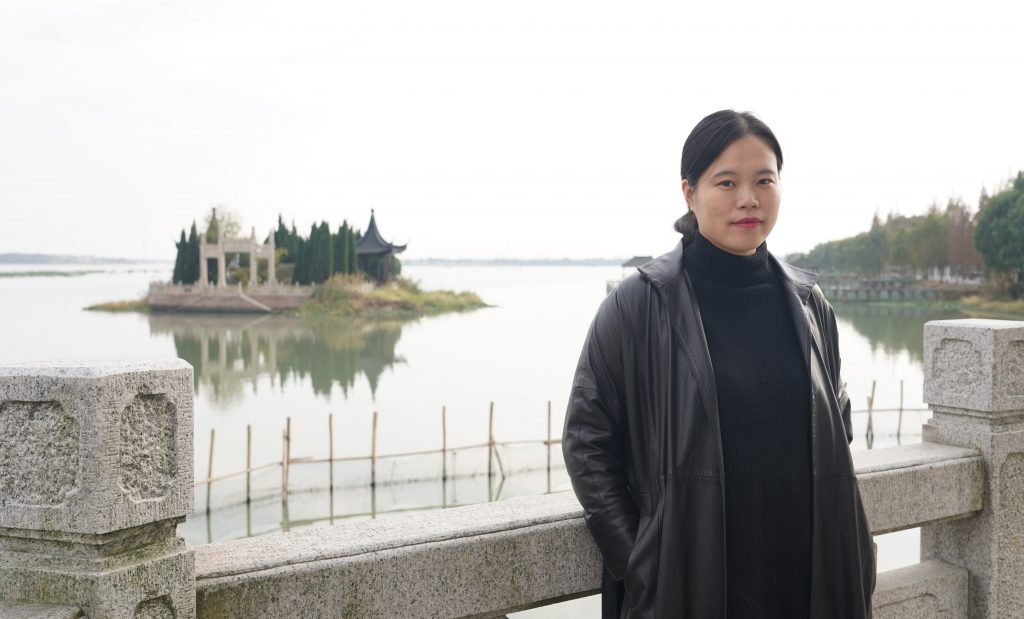 Speaker
Du Chenyan is the curator and executive director of Points Center for Contemporary Art.
In 2012, she went to Villa Arson in France for an exchange visit. At present, she is responsible for the operation of Points Center for Contemporary Art. She has established a long-term exchange platform for international institutions and artist in residency. She has curated public art program including Jinxi Ancient Town Arts Festival (2019-2020). She received her Master of Fine Art from China Academy of Art in urban design.