Highlights of the week:
Califf Confirmed as Commissioner for the FDA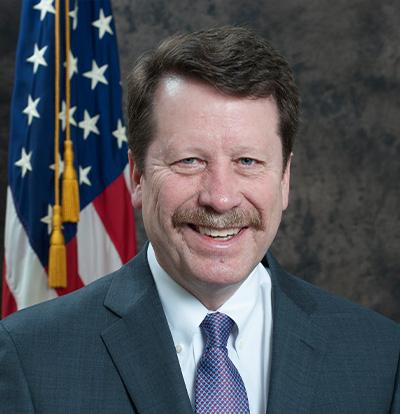 Robert M. Califf, MD, Duke University adjunct professor of medicine (cardiology) and former director of the Duke Clinical Research Institute (DCRI), has been confirmed as commissioner for the U.S. Food and Drug Administration following a vote by the Senate on Tuesday, Feb. 15.  Califf's appointment to the position will mark his second time heading the agency, which he also led during the final year of former President Barack Obama's administration.
Califf was nominated to the post by President Joe Biden in November of 2021. His confirmation was hailed by his colleagues in the world of clinical research and academic medicine.
"Dr. Califf is the ideal choice to lead the FDA at this critical time," said Mary E. Klotman, MD, dean of the Duke University School of Medicine. "He brings extraordinary experience and wisdom. I'm so appreciative of his willingness to serve our country again."
"There's no question that Rob Califf is the perfect fit for this job at this moment," said Duke cardiologist and current executive director of the DCRI Adrian Hernandez, MD, a longtime colleague of Califf's. "He has the background, the skills, the knowledge, and the personal integrity to lead the FDA at a critically important time."
The nomination also garnered swift support from six former FDA Commissioners, who in a joint letter to the Senate confirmation committee praised Califf's "lifelong commitment to leadership in promoting public health and advancing clinical science" and noted that his previous experience as commissioner would allow him to be uniquely well prepared to be "effective from day one."
Califf's new tenure at the FDA is likely to be marked by what many of his supporters consider one of his key strengths: a combination of enthusiasm and expertise applied to the task of developing scientific evidence that can be used to create better therapies and guide more informed decision-making by clinicians and patients.
That enthusiasm has long been a hallmark of Califf's work at Duke, where he established a global reputation as an innovative and highly knowledgeable expert in clinical trials, particularly large, complex, and logistically challenging international studies.
"Rob has been a major force in establishing Duke as a leader in clinical and translational research on the world stage," said A. Eugene Washington, MD, chancellor for health affairs at Duke University and president and CEO of Duke University Health System. "His exceptional leadership and unwavering commitment to evidence-based medicine and to the health and welfare of patients have driven us to higher levels of excellence and impact. His contributions have no doubt improved the lives of millions here and around the world, making Rob uniquely qualified to take on this pivotal role during these unprecedented times."
Califf's history at Duke stretches back to his undergraduate years in the early 1970s, when he majored in psychology. He went on to earn his medical degree from Duke, and aside from three years of residency in internal medicine at the University of California, San Francisco, Califf spent his entire career as cardiologist, researcher and senior leader at Duke until leaving in 2015 to assume the posts of deputy commissioner and later commissioner at the FDA.
During his medical training at Duke, Califf was mentored by Dr. Eugene Stead, Jr., a cardiologist and chair of Duke's Department of Medicine. An early pioneer in the use of computer technology, Stead influenced Califf's focus on gathering and analyzing data on patient outcomes. Stead's mentorship would ignite Califf's lifelong interest in the potential for combining computer technology with clinical data to answer important questions about medicine and patient care. That passion would ultimately lead to the creation of the Duke Clinical Research Institute, one of the world's leading academic clinical research organizations. As the founding director of the DCRI, Califf oversaw and in many cases personally led numerous pivotal trials in cardiology and other medical specialties.
Despite the demands of his career in clinical research, throughout his decades at Duke, Califf continued to see patients as a working cardiologist. He distinguished himself as a teacher and mentor, helping to shape a new generation of physicians and clinical researchers.
After stepping down from his leadership post at the DCRI in 2006, Califf served as vice chancellor for clinical and translational research at Duke before moving to the FDA. Shortly afterward, Obama nominated him as commissioner and the Senate confirmed him in early 2016. Califf's time at the helm of FDA was marked by efforts to update the agency's approach to evaluating scientific evidence about the safety and effectiveness of medical products. In particular, this included developing a framework for incorporating new sources of data, including information gathered from sources such as electronic health records and administrative databases.
After leaving the FDA in early 2017, Califf returned briefly to Duke to create and lead Duke Forge, a university center for health data science, before transitioning in 2019 to a leadership role as senior adviser at Verily Life Sciences, a Google-affiliated company focused on health data. He will step down from that role to assume his new position as FDA chief.
"It's hard for me to think of anyone who would be better prepared to lead the FDA, given the scope of Rob's experience in patient care, research, and policy," said Amy Abernethy, MD, PhD, president of Verily's clinical research business and a former Duke professor of medicine who served as principal deputy commissioner and acting chief information officer at the FDA from February 2019 to April 2021. "And the fact that he's led the FDA effectively before means that he'll be able to get to work immediately on the most pressing issues on the agency's to-do list. There's no question that Rob will be prepared to hit the ground running."
ADAPTABLE Team Selected for CR Forum Achievement Award
The Clinical Research (CR) Forum, a nonprofit organization dedicated to promoting understanding and support for clinical research and its impact on health and health care, has selected the ADAPTABLE study as a Top 10 Clinical Research Achievement Awardee for 2022. The awards recognize outstanding achievements in clinical research from across the U.S., identifying major advances in the biomedical field resulting from the nation's investment in health and welfare.
The CR Forum will honor the ADAPTABLE research team on April 19 at a ceremony to be held at the Hyatt Regency McCormick Place in Chicago. The team will then present at Translational Science 2022 and meet with members of the U.S. Congress to promote the importance of funding for clinical research.
The CR Forum will present this award to Duke interventional cardiologist Schuyler Jones, MD, ADAPTABLE's
principal investigator, member of the Duke Clinical Research Institute and the lead author of the results paper, which was simultaneously published in the New England Journal of Medicine and presented at the 70th annual American College of Cardiology Scientific Session & Expo.
A pragmatic, open-label, patient-centered, randomized clinical trial, ADAPTABLE sought to determine the safest and most effective dose of aspirin for patients with existing cardiovascular disease. Despite aspirin being used as a secondary prevention method for nearly three decades, this question had not been studied previously.
Beginning in 2016, ADAPTABLE randomized 15,076 people with existing cardiovascular disease to receive either baby aspirin (81 mg) or regular strength aspirin (325 mg). Ultimately, investigators found no significant difference in either protective effects or bleeding risk between the two doses. However, the patients in the group taking the lower dose were less likely to switch doses mid-study; furthermore, that group's patients were slightly less likely to discontinue aspirin completely.
Congratulations, Schuyler and team!
Early Exercise Interventions Used from Duke Trial to Decrease Cardiovascular Disease
With 2022 underway and the pandemic continuing, health and prevention of disease continues to be of the upmost importance. Physical activity has been shown to not only improve health, but help prevent the onset of many disorders – including cardiovascular disease.
Duke cardiologist William Kraus, MD, the Richard and Pat Johnson University Distinguished Professor at Duke University School of Medicine, a researcher and affiliated faculty for the Duke Center for Applied Genomics & Precision Medicine (CAGPM), is studying exercise effects in individuals ranging from healthy to those at-risk of disease and those with disease, such as coronary heart disease.
For the last 35 years, the Kraus laboratory particularly focuses on increased physical activity as the means by which to prevent premature cardiovascular death. Kraus' well-known randomized exercise trials – STRRIDE (Studies of a Targeted Risk Reduction Intervention through Defined Exercise) are being used to investigate genetic predictors associated with individuals dropping out from or adherence to an exercise intervention. Postdoc Katherine Collins, PhD, is a research assistant in the Kraus Lab part of this endeavor, through the CAGPM T32 fellowship.
Specifically, Kraus Lab is currently working on a project using data from the STRRIDE trial to undertake the project, "Molecular Predictors of Dropout from and Adherence to Lifestyle Interventions." The team has identified multiple variants within an array of genes associated with an individual's ability to adhere to — or lack of ability to adhere to (i.e. dropout) — the STRRIDE exercise interventions. During her fellowship, Dr. Collins' goal is to validate findings Kraus and his team have made to identify genetic variants associated with dropout and adherence to the randomized exercise trials. The team has investigated potential mediators of the genetic association with intervention dropout. During Collins' time as a T32 fellow, she has been a valuable contributor to the project, bringing biospecimens from a 12-month behavioral weight loss randomized trial and utilizing data from the 2-year caloric restriction dietary intervention – CALERIE™ (Comprehensive Assessment of Long-term Effects of Reducing Intake of Energy) trial to further investigate Dr. Kraus' initial findings.
"The CAGPM T32 fellowship has provided me hands-on experience, under the mentorship of Dr. Kraus, in human clinical trials, bio-banking, developing human samples into bio-molecular data, and human translational research as a whole," said Collins. "This fellowship has helped me establish a foundation for my future research endeavors around precision medicine approaches in exercise and lifestyle interventions."
These findings will help guide future interventions and help identify those individuals who may be most at-risk or prone to dropout or have poor adherence to exercise. The overarching goal of this investigation is to develop a personalized medicine approach for exercise, giving interventionists the ability to target at-risk individuals early in the invention process, pushing them past the key dropout phase—the initial 2 months—of the exercise intervention.
"We know physical activity is good and anything is better than none and more is better than less," said Kraus. "However, the responses to physical activity and exercise are individually different, partly mediated by genetic factors. The tendency to engage in and maintain regular physical activity patterns are mediated by a combination of personality and genetic factors."
Lack of physical activity is an ongoing public health concern. This is contributing to heart disease, even for people that have no risk factors, while also increasing the rates of obesity, diabetes, high blood pressure, and more.
"Outside of communicable diseases, cardiovascular disease remains the number one cause of premature death in the US and the World," said Kraus. "The spectrum of cardiometabolic risk factors—hypertension, abnormal blood lipids and diabetes—are, separately and combined, the major non-lifestyle risk factor contributors to cardiovascular risk. Smoking, the lack of physical activity, and poor diets are the major lifestyle-related risk factors which also contribute to worsening hypertension, lipids and diabetes."
Studies like these ultimately aim to help individuals maintain active lifestyles long-term.
Many of these issues will be addressed during the Genomic & Precision Medicine Forum being held February 24, where Kraus will be presenting on "Components of Personalized Lifestyle Medicine with a Focus on Physical Activity." Learn more and register to attend the virtual talk on Zoom.
Kudos to Spates!
Cardiology fellow Toi Spates presented an excellent grand rounds this past week on the management of pregnancy and heart disease. Further, she did an interview on a related topic with CBS-17 (WNCN), see link below under "news".
Nicely done!
COVID-19 Updates
All the latest Clinical Operations updates related to COVID can be found at https://covid-19.dukehealth.org.
Upcoming Events & Opportunities
Cardiology Grand Rounds
March 1: Lipoprotein (a): Unveiling the Mysterious Biomarker. Presenter will be Nishant Shah. 5 p.m. via Webex. Link will be sent via email.
Duke Genomic & Precision Medicine Forum Series
February 24: Guest will be William E. Kraus, MD speaking on Components of Personalized Lifestyle Medicine with a Focus on Physical Activity. Noon – 1 p.m. via Zoom. Sponsored by Duke Center for Applied Genomics & Precision Medicine. Registration is required; event is free. To learn more and to register, please visit:  https://bit.ly/3ouqDiK.
Upcoming Duke Heart CME
April 23: Duke Sports Cardiology & Sudden Death in Athletes Symposium with course directors Jim Daubert and Bill Kraus. Virtual. For information or to register, contact Christy Darnell christy.darnell@duke.edu or 919-880-8686.
Have news to share?
If you have news to share with the Pulse readership, please contact Tracey Koepke, director of communications for Duke Heart at tracey.koepke@duke.edu. We would love to hear about your latest accomplishments, professional news, cool happenings, and any events or opportunities that may be of interest to our Duke Heart family. Please call with any questions: 919-681-2868. Feedback on Pulse is welcome and encouraged. Submissions by Noon, Wednesdays, to be considered for weekend inclusion.
Duke Heart in the News:
February 11 — Tracy Wang
The Science Times
Gestational Diabetes Linked to Chronic Cardiovascular Outcome Later in Life
https://duke.is/cwaa8
February 11 — Duke University Health System
Becker's Hospital Review
48 hospitals on Forbes' list of best employers
https://duke.is/wz8ez
February 13 — Stuart Russell
WPTF AM-640/Podcast
Aging Matters: Heart Failure 101
https://duke.is/4w5w4
February 15 — Toi Spates
WNCN CBS-17
Most women giving birth in the US have poor heart health before pregnancy
https://duke.is/9zj9w
February 17 — Adrian Hernandez
WNCN CBS-17
Duke doctors testing whether more ivermectin for twice as long will work against COVID-19
https://duke.is/wxmgt
Division of Cardiology Publications Indexed in PubMed February 10-16, 2022
Bhasin S, Lincoff AM, Basaria S, Bauer DC, Boden WE, Cunningham GR, Davey D, Dubcenco E, Fukumoto S, Garcia M, Granger CB, Kalahasti V, Khera M, Miller MG, Mitchell LM, O'Leary MP, Pencina KM, Snyder PJ, Thompson IM, Travison TG, Wolski K, Nissen SE. Effects of long-term testosterone treatment on cardiovascular outcomes in men with hypogonadism: Rationale and design of the TRAVERSE study. Am Heart J 2022;245:41-50. PM: 34871580.
Bhatt DL, Lopes RD, Harrington RA. Diagnosis and Treatment of Acute Coronary Syndromes: A Review. JAMA 2022;327(7):662-675. PM: 35166796.
Bloomfield GS, Weir IR, Ribaudo HJ, Fitch KV, Fichtenbaum CJ, Moran LE, Bedimo R, de Filippi C, Morse CG, Piccini J, Zanni MV, Lu MT, Hoffmann U, Grinspoon SK, Douglas PS. Prevalence and Correlates of Electrocardiographic Abnormalities in Adults With HIV: Insights From the Randomized Trial to Prevent Vascular Events in HIV (REPRIEVE). J Acquir Immune Defic Syndr 2022;89(3):349-359. PM: 35147583.
Bozkurt B, Hill JA, Al-Khatib SM. Sixth Annual Go Red for Women Issue. Circulation 2022;145(7):489-490. PM: 35157526.
Cardoso R, Ternes CMP, Justino GB, Fernandes A, Rocha AV, Knijnik L, d'Avila A, Lopes RD. Non-Vitamin K Antagonists Versus Warfarin in Patients with Atrial Fibrillation and Bioprosthetic Valves: A Systematic Review and Meta-Analysis. Am J Med 2022;135(2):228-234. PM: 34634252.
Carnicelli AP, Blumer V, Genovese L, Gage A, Agarwal R, Lakdawala NK, Bohula E, Katz JN. The Road Not Yet Traveled: Distinction in Critical Care Cardiology through the Advanced Heart Failure and Transplant Cardiology Training Pathway. J Card Fail 2022;28(2):339-342. PM: 35148880.
Carnicelli AP, Clare RM, Hofmann P, Chiswell K, DeVore AD, Vemulapalli S, Felker GM, Kelsey AM, DeWald TA, Sarocco P, Mentz RJ. Clinical trajectory of patients with a worsening heart failure event and reduced ventricular ejection fraction. Am Heart J 2022;245:110-116. PM: 34932997.
Chan PS, Spertus JA, Kennedy K, Nallamothu BK, Starks MA, Girotra S. In-Hospital Cardiac Arrest Survival in the United States During and After the Initial Novel Coronavirus Disease 2019 Pandemic Surge. Circ Cardiovasc Qual Outcomes 2022;15(2):e008420. PM: 35098727.
Chew DS, Li Y, Zeitouni M, Whellan DJ, Kitzman D, Mentz RJ, Duncan P, Pastva AM, Reeves GR, Nelson MB, Chen H, Reed SD. Economic Outcomes of Rehabilitation Therapy in Older Patients With Acute Heart Failure in the REHAB-HF Trial: A Secondary Analysis of a Randomized Clinical Trial. JAMA Cardiol 2022;7(2):140-148. PM: 34817542.
Chew DS, Li Z, Steinberg BA, O'Brien EC, Pritchard J, Bunch TJ, Mark DB, Patel MR, Nabutovsky Y, Greiner MA, Piccini JP. Arrhythmic Burden and the Risk of Cardiovascular Outcomes in Patients With Paroxysmal Atrial Fibrillation and Cardiac Implanted Electronic Devices. Circ Arrhythm Electrophysiol 2022;15(2):e010304. PM: 35089799.
Chiarito M, Baber U, Cao D, Sharma SK, Dangas G, Angiolillo DJ, Briguori C, Cohen DJ, Dudek D, Džavík V, Escaned J, Gil R, Hamm CW, Henry T, Huber K, Kastrati A, Kaul U, Kornowski R, Krucoff M, Kunadian V, Mehta SR, Moliterno D, Ohman EM, Oldroyd K, Sarde. Ticagrelor Monotherapy After PCI in High-Risk Patients With Prior MI: A Prespecified TWILIGHT Substudy. JACC Cardiovasc Interv 2022;15(3):282-293. PM: 35033468.
Echouffo-Tcheugui JB, Mwasongwe SE, Musani SK, Hall ME, Correa A, Hernandez AF, Golden SH, Mentz RJ, Bertoni AG. Dysglycemia and incident heart failure among blacks: The jackson heart study. Am Heart J 2022;245:1-9. PM: 34808103.
Ekerstad N, Javadzadeh D, Alexander KP, Bergström O, Eurenius L, Fredrikson M, Gudnadottir G, Held C, Ängerud KH, Jahjah R, Jernberg T, Mattsson E, Melander K, Mellbin L, Ohlsson M, Ravn-Fischer A, Svennberg L, Yndigegn T, Alfredsson J. Clinical Frailty Scale classes are independently associated with 6-month mortality for patients after acute myocardial infarction. Eur Heart J Acute Cardiovasc Care 2022;11(2):89-98. PM: 34905049.
Fordyce CB, Giugliano RP, Cannon CP, Roe MT, Sharma A, Page C, White JA, Lokhnygina Y, Braunwald E, Blazing MA. Cardiovascular Events and Long-Term Risk of Sudden Death Among Stabilized Patients After Acute Coronary Syndrome: Insights From IMPROVE-IT. J Am Heart Assoc 2022;11(4):e022733. PM: 35112882.
Fulda ES, Fitch KV, Overton ET, Zanni MV, Aberg JA, Currier JS, Lu MT, Malvestutto C, Fichtenbaum CJ, Martinez E, Umbleja T, Douglas PS, Ribaudo HJ, Grinspoon SK. COVID-19 Vaccination Rates in a Global HIV Cohort. J Infect Dis 2022;225(4):603-607. PM: 34794178.
Gibson CM, Mack MJ, Lee VT, Schneider DJ, Sellke FW, Ohman EM, Thourani VH, Doros G, Kroger H, Cutlip DE, Deliargyris EN. Rationale and design of the safe and timely antithrombotic removal – ticagrelor (STAR-T) trial: A prospective, multi-center, double-blind, randomized controlled trial evaluating reductions in postoperative bleeding with intraoperative removal of ticagrelor. Am Heart J 2022;245:19-28. PM: 34736855.
Granger BB, Tulsky JA, Kaufman BG, Clare RM, Anstrom K, Mark DB, Johnson KA, Patel CB, Fiuzat M, Steinhauser K, O'Connor C, Rogers JG, Mentz RJ. Polypharmacy in Palliative Care for Advanced Heart Failure: The PAL-HF Experience. J Card Fail 2022;28(2):334-338. PM: 34628013.
Gutierrez JA, Christian RT, Aday AW, Gu L, Schulteis RD, Shihai L, Petrini M, Sun AY, Swaminathan RV, Katzenberger DR, Banerjee S, Rao SV. Electronic alerts to initiate anticoagulation dialogue in patients with atrial fibrillation. Am Heart J 2022;245:29-40. PM: 34808105.
Harrington J, Felker GM. Leveraging Multiple Biomarkers to Assess Risk of Acute Heart Failure: Is More Better? J Card Fail 2022;28(2):234-236. PM: 34952784.
Harrington J, Gouda P, Ezekowitz J, Mentz RJ. Exploring the pragmatic-explanatory spectrum across cardiovascular clinical trials. Contemp Clin Trials 2022;113:106646. PM: 34863929.
Hirji SA, Sabatino ME, Minhas AMK, Okoh AK, Fudim M, Vaduganathan M, Khan MS. Contemporary Nationwide Heart Transplantation and Left Ventricular Assist Device Outcomes in Patients with Histories of Bariatric Surgery. J Card Fail 2022;28(2):330-333. PM: 34509598.
Lala A, Mentz RJ. Heart Month – A Historical Look and Simple "Walk" of Acknowledgement in the Present. J Card Fail 2022;28(2):169-170. PM: 35148879.
Mac Grory B, Ohman EM, Feng W, Xian Y, Yaghi S, Kamel H, Reznik ME. Advances in the management of cardioembolic stroke associated with patent foramen ovale. BMJ 2022;376:e063161. PM: 35140114.
Megaly M, Buda K, Alaswad K, Brilakis ES, Dupont A, Naidu S, Ohman M, Napp LC, O'Neill W, Basir MB. Comparative Analysis of Patient Characteristics in Cardiogenic Shock Studies: Differences Between Trials and Registries. JACC Cardiovasc Interv 2022;15(3):297-304. PM: 35144785.
Nanna MG, Vemulapalli S, Fordyce CB, Mark DB, Patel MR, Al-Khalidi HR, Kelsey M, Martinez B, Yow E, Mullen S, Stone GW, Ben-Yehuda O, Udelson JE, Rogers C, Douglas PS. The prospective randomized trial of the optimal evaluation of cardiac symptoms and revascularization: Rationale and design of the PRECISE trial. Am Heart J 2022;245:136-148. PM: 34953768.
Nathan AS, Yang L, Yang N, Eberly LA, Khatana SAM, Dayoub EJ, Vemulapalli S, Julien H, Cohen DJ, Nallamothu BK, Baron SJ, Desai ND, Szeto WY, Herrmann HC, Groeneveld PW, Giri J, Fanaroff AC. Racial, Ethnic, and Socioeconomic Disparities in Access to Transcatheter Aortic Valve Replacement Within Major Metropolitan Areas. JAMA Cardiol 2022;7(2):150-157. PM: 34787635.
Piccini JP, Ahlsson A, Dorian P, Gillinov MA, Kowey PR, Mack MJ, Milano CA, Perrault LP, Steinberg JS, Waldron NH, Adams LM, Bharucha DB, Brin MF, Ferguson WG, Benussi S. Design and Rationale of a Phase 2 Study of NeurOtoxin (Botulinum Toxin Type A) for the PreVention of Post-Operative Atrial Fibrillation – The NOVA Study. Am Heart J 2022;245:51-59. PM: 34687654.
Rao VN, Kelsey MD, Blazing MA, Pagidipati NJ, Fortin TA, Fudim M. Unexplained Dyspnea on Exertion: The Difference the Right Test Can Make. Circ Heart Fail 2022;15(2):e008982. PM: 35038884.
Sheehy S, Fonarow GC, Holmes DN, Lewis WR, Matsouaka RA, Piccini JP, Zhi L, Bhatt DL. Seasonal Variation of Atrial Fibrillation Admission and Quality of Care in the United States. J Am Heart Assoc 2022;11(4):e023110. PM: 35156386.
Ullal AJ, Holmes DN, Lytle BL, Matsouaka RA, Sheng S, Desai NR, Curtis AB, Fang MC, McCabe PJ, Fonarow GC, Russo AM, Lewis WR, Heidenreich PA, Piccini JP, Turakhia MP, Perino AC. Achievement and quality measure attainment in patients hospitalized with atrial fibrillation: Results from The Get With The Guidelines – Atrial Fibrillation (GWTG-AFIB) registry. Am Heart J 2022;245:90-99. PM: 34932998.
Vaduganathan M, Fonarow GC, Greene SJ, Devore AD, Albert NM, Duffy CI, Hill CL, Patterson JH, Spertus JA, Thomas LE, Williams FB, Hernandez AF, Butler J. Treatment Persistence of Renin-Angiotensin-Aldosterone-System Inhibitors Over Time in Heart Failure with Reduced Ejection Fraction. J Card Fail 202;28(2):191-201. PM: 34428591.
Vemulapalli S, Kerr MSD, Roberts GJ, Prillinger JB, Meduri CU, McCarthy P. Tricuspid valve disease prevalence and the impact of tricuspid valve surgery on cardiovascular events and hospital resource use in medicare beneficiaries. Am Heart J 2022;245:100-109. PM: 34932999.
Weissler EH, Ford CB, Narcisse DI, Lippmann SJ, Smerek MM, Greiner MA, Hardy NC, O'Brien B, Sullivan RC, Brock AJ, Long C, Curtis LH, Patel MR, Jones WS. Clinician Specialty, Access to Care, and Outcomes Among Patients with Peripheral Artery Disease. Am J Med 2022;135(2):219-227. PM: 34627781.