Chief's message: Good Outcomes
Like most health systems, we have discussed at great length both in our clinics and hospital rounds what are desired clinical outcomes.  Focused on delivering patient centered care that leads to improved patient health and experiences is not a new consideration, and in fact in the era of big data, public reporting, and registries there is importantly more transparency on the care we provide.  I believe a remaining large hurdle in providing more patient centered care and reducing health inequity is the science around shared decision making and understanding patient preferences.  Despite tremendous work in some parts of cardiovascular medicine, the art of medicine is still critical to shared decision making in which understandable best available information on medical care is provided to the patient, and the patient provides back their preferences based their values informed by their cultural, social, and religious beliefs. Although this construct sounds straight forward, the actual practice is often complicated with wonderful and knowledgeable patients asking what we would recommend if they were our family member.  It is with this background, that many were struck by the story in the New York Times this weekend  https://nyti.ms/3uUoBcD  of Jeffrey Benesch, a person with advanced congestive heart failure, who got married while receiving palliative care at Duke Hospital.  The story highlights the couple's relationship and wishes, and is a testament to the Duke Staff and teams that cared for him.  As with many Heart Centers we focus on our mortality rates, the number of patients that get transplants, left ventricular support devices, and the critical care and teams-based CV procedures for our advanced heart patients.  However, in the coming years we will also continue to work to measure the  'good outcomes' that our patients and their families want by investing in the ways in which we can better capture their preferences, values, and decisions on the care we provide.
Highlights of the week:
Mentz to Receive SOM Research Mentoring Award
Congratulations to Robert Mentz, MD, chief of the Heart Failure Section in the Division of Cardiology, who has been selected as the 2021 recipient of the School of Medicine's Early Career Mentoring Award in Clinical/Population Health Science. The Research Mentoring Awards honor outstanding research mentors in the Duke SOM. Winners of the award demonstrate excellence in numerous aspects of mentoring, including accomplishments of individual mentees, programs implemented by the mentor, or by exceptional creativity in mentoring.
The award was announced by Dr. Ann Brown, Vice Dean for Faculty, who shared the news in an email to Mentz, Dr. Kathleen Cooney, Chair of the Department of Medicine, and Dr. Mary Klotman, Dean of the SOM. The award is typically given during the Spring Faculty Celebration, but due to the continuing pandemic, an alternate virtual celebration is being planned.
"I am very honored by this recognition," said Mentz. "I appreciate the nomination and support I've received from the division."
Congratulations, Rob, this is well deserved!
Greene Selected for DOM Chair's Award
We are pleased to share that the review committee for the Department of Medicine Chair's Awards has selected
Stephen Greene's research proposal, "Use and Effectiveness of Outpatient Intravenous Diuretics for Worsening Heart Failure" for funding. The Chair's Award is a one-year award for $95,000 and will begin on July 1, 2021. Dr. Kathleen Cooney, Chair of the Department of Medicine and the George Barth Geller Distinguished Professor of Medicine, formally announced the award in a letter to Greene earlier this week.
"I'm very honored to receive this award and truly appreciate the Department's support," said Stephen Green, MD, assistant professor in the division of cardiology. "I look forward to a productive and rewarding year."
Congratulations, Steve!
Granger & SON Study Team Receive Alpha Phi Foundation Award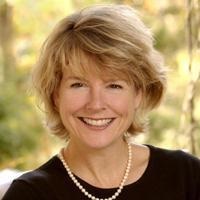 Congratulations to Bradi Granger and the Duke School of Nursing study team who were selected as the recipient of the Alpha Phi Foundation Heart to Heart award for their proposal, "Improving the Visibility of Women: Patients as Partners in Management of Uncontrolled Hypertension."
The research project, led by Dr. Bradi Granger and Dr. Holly Biola, in conjunction with Awanya Caesar, RN at Lincoln Community Health Center, will use a community-based intervention that will identify and reduce disparities and inequities among women with high blood pressure, resulting in an increase in the proportion of women with hypertension under control.
"Community-based interventions using peer partners and existing social-cultural infrastructure, such as barbershops, have been effective for reducing blood pressure in [Black] men," says Granger. According to the principal investigators, 43 percent of all women in the United States are affected by uncontrolled blood pressure, which is a significant contributor to heart attack, heart failure, stroke, and death. Duke University School of Nursing seeks to tailor a similar intervention to women, especially Black women who make up 42.9 percent of the affected population.
Hypertension disproportionately affects women of differing racial and socioeconomic backgrounds, and proper support in health education is essential to preventing further cardiovascular disease. Looking closely at disparate populations in the Raleigh-Durham area, specifically among women of color, the team at Duke is focusing on teaching local women how to integrate heart-healthy care into their everyday activities through their peers.
Granger, Biola, and Caesar will be training "Hypertension Heroes," a group of volunteers who will serve as community health workers aiding in patients' hypertension treatment and maintenance. Volunteers will be paired with members of their local communities who need assistance in maintaining healthy blood pressure. Using skills-based training with blood pressure cuffs, physician-prescribed medications, and other interventions, these women will help one another gain control over their health.
Awarded annually, the Heart to Heart Grant of $100,000 funds research and educational programs that support the advancement of women's heart health and cardiac care.
Congratulations, Bradi and team!
Bradi and Team have also been invaluable partners in our AHA Life is Why campaign in which Duke Heart has partnered with community members to raise awareness and measure Blood Pressure across our community.
Heart Bedflow Update
As you know, Paul Clausing retired officially on March 31, 2021.  We wanted everyone to know that his duties have a seamless transition to a core group of charge nurses in 7E CICU who covered for Paul in the past. The day shift CICU bedflow CN is ONLY covering bedflow and does not have any additional responsibilities. To ensure a smooth transition to the night shift CICU CN, the day shift bedflow coverage has expanded to 7 p.m. There have been NO changes to any processes or job duties; all duties have transitioned to the CICU bedflow CN. The pager and phone number remain the same:
Mobile: 919-812-6340
Pager: 919-970-2508
If you have any delays in response, please notify Kelly Kester, COD, at 919-812-0331 or Pager 919-970-6517. You can also escalate to Mary Lindsay, pager 919-970-6575 or Jill Engel at 919-407-9753.
Marfan NC Walk for Victory, April 17
The North Carolina Walk for Victory to support families of Marfan patients is coming up next weekend. The event will be held from Noon to 3 p.m. at Laurel Hills Park on Edwards Mill Road in Raleigh on Saturday, April 17. Duke Heart is the presenting sponsor and Dr. G. Chad Hughes is the medical chair.
Help us support all Marfan families as well as those with Loeys-Dietz (LDS), Vascular Ehlers-Danlos (VEDS), and related conditions. We'd like to also show our full support for the Howell family of Greensboro, who are serving as the community chairs of the event.
Walk for Victory is The Marfan Foundation global walk program. The event is non-athletic and family oriented to focus on fun! To learn more about The Marfan Foundation, please visit marfan.org.
To register for our event, please visit: https://give.marfan.org/event/2021-north-carolina-walk-for-victory/e303480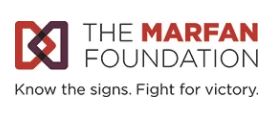 DukeHeart On The Go: Latest PAD/CAD CME Modules Now Available
The fourth and final program in our CAD/PAD educational series has launched on the DukeHeart On The Go and MedEd On The Go educational platforms. Take a look and learn: Improving Clinical Outcomes in Patients with CAD/PAD – A Case-based Review on Discharge Planning, Compliance and Adherence in the Ambulatory Patient. The CME/CNE certified program, developed in collaboration with the Society for Vascular Medicine and Society for Vascular Surgery, aggregates up-to-the-minute perspectives on important milestones in PAD/CAD patient care.
Please share widely. The courses are available for free.
AGS/NIA Conference on Cancer & CV Disease – Application Available
The American Geriatrics Society has announced that "Cancer and Cardiovascular Disease"– the third in a three-part series of U13 Bench-to-Bedside Conferences — will be held at the Heart House – American College of Cardiology in Washington, DC on Monday, October 18 and Tuesday, October 19, 2021. A preliminary agenda for the conference can be accessed HERE.
The conference, sponsored by the National Institute on Aging (NIA) and the American Geriatrics Society (AGS), will provide attendees the opportunity to learn about cutting edge research developments, participate in the creation of recommendations for future research, and network with colleagues and leaders in the field. Learn more here.
The application for the conference is now available; applications are due by MONDAY, JUNE 14, 2021 and applicants will be notified if they are invited to participate by the end of July. Please review the following eligibility criteria before applying.
Applicants must meet the following criteria:
At least 1-2 years of research experience in a related field.
Hold an MD, PhD, PharmD or equivalent degree (e.g., DO, OD, DPT, DDS, Psy.D).
Have an academic appointment as a research fellow, instructor or faculty member.
If you are interested in participating or learning more about the conference please contact Elisha Medina-Gallagher, AGS Manager for Special Projects at egallagher@americangeriatrics.org or 212-308-1414.
COVID-19 Updates:
All the latest official DUHS information regarding coronavirus/COVID-19 response at the following locations:
Upcoming Opportunities/Save the Date:
Cardiology Grand Rounds
April 13: Advancing Gender Equity in Global Cardiovascular Health Outcomes with Zainab Samad of Aga Khan University. 7:15 a.m., Webex.
April 20: Spontaneous Coronary Artery Dissection with Esther (Soo Hyun) Kim of Vanderbilt University Medical Center. 5 p.m., Webex.
April 23: A Tale of Two Callings with Robert J. Lefkowitz. Noon, Zoom.
April 27: Cardio-Oncology: Moving Forward in 2021 with Daniel J. Lenihan, Director, Cardio-Oncology Center of Excellence, Washington University in St. Louis. 5 p.m., Webex.
April 29: A celebration of Joe Rogers with Duke faculty, alumni & friends. 5 p.m., TBD.
Upcoming (Virtual) 2021 Duke Heart CME
We have dates set for three upcoming virtual symposia; registration is not yet available.
May 14: Duke Sports Cardiology & Sudden Death in Athletes Symposium*. Course directors are Jim Daubert and Bill Kraus. (*PUSHED TO 2022)
October 8: Duke Advanced Heart Failure Symposium. Course director is Richa Agarwal
November 5:  13th Annual NC Research Triangle Pulmonary Hypertension Symposium. Course directors are Terry Fortin and Jimmy Ford (UNC).
Six-Part Mental Health Webinar Series Available Through April
Apr. 14: Understanding and Preventing Youth Suicide. 4-4:30 p.m. Led by assistant professor Angela Tunno, PhD, MS (Link below).
This is the fifth in a six-part webinar series, "Taking Care of Yourself and Your Loved Ones," for all Duke University and Duke Health community members and their families. The 30-minute topical webinars provide practical expert advice on topics including emotional wellness, substance misuse, suicide prevention, and mental health for children, adolescents and teens.
The webinar series runs through April 27. Learn more, watch past webinars and join upcoming webinars:  http://bit.ly/DukeMHSeries.
Have news to share?
If you have news to share with the Pulse readership, please contact Tracey Koepke, director of communications for Duke Heart at tracey.koepke@duke.edu. We would love to hear about your latest accomplishments, professional news, cool happenings, and any events or opportunities that may be of interest to our Duke Heart family. Please call with any questions: 919-681-2868. Feedback on Pulse is welcome and encouraged.
Duke Heart in the News:
April 2 — Duke University Hospital/Heart patient wedding
WSOC-TV 9 (Charlotte, NC)
Final wish: Patient marries fiancee at North Carolina hospital week before his death
https://bit.ly/3uCCRXb
April 5 — Duke University Hospital/Heart patient wedding
WSET.com/ABC-13 (Lynchburg, VA)
Martinsville woman mourns loss of husband days after wedding at hospital
https://bit.ly/2OC7WLi
April 5 – Piers Barker and Joe Turek
DukeStories
At the Heart of Research and Medicine
https://bit.ly/39Trgek
April 6 — Robert Califf
SciTechDaily.com
Tsunami of Chronic Health Conditions Expected as a Result of COVID-19 Pandemic – Will Affect Society for Decades
https://bit.ly/3d51ypc
April 6 — J. Antoinio Gutierrez
Healio/Cardiology
COVID-19 confers elevated VTE risk in veterans
https://bit.ly/3fX5Fpm
April 7 — Vanessa Blumer
Cardiovascular Business
How prior hospitalizations affect a heart failure patient's chances of survival
https://bit.ly/2QbsXNn
Division of Cardiology Publications Indexed in PubMed April 1-7, 2021
Alenezi F, Rajagopal S. The right atrium, more than a storehouse. Int J Cardiol 2021;331:329-330. PM: 33548383.
Anastasius M, Maggiore P, Huang A, Blanke P, Patel MR, Nørgaard BL, Fairbairn TA, Nieman K, Akasaka T, Berman DS, Raff GL, Hurwitz Koweek LM, Pontone G, Kawasaki T, Rønnow Sand NP, Jensen JM, Amano T, Poon M, Øvrehus KA, Sonck J, Rabbat MG, Mullen S, De B. The clinical utility of FFR stratified by age. J Cardiovasc Comput Tomogr 2021;15:121-128. PM: 33032976.
Chan AT, Dinsfriend W, Kim J, Yum B, Sultana R, Klebanoff CA, Plodkowski A, Perez Johnston R, Ginsberg MS, Liu J, Kim RJ, Steingart R, Weinsaft JW. Risk stratification of cardiac metastases using late gadolinium enhancement cardiovascular magnetic resonance: prognostic impact of hypo-enhancement evidenced tumor avascularity. J Cardiovasc Magn Reson 2021;23:42. PM: 33814005.
Cunningham LC, Fonarow GC, Yancy CW, Sheng S, Matsouaka RA, DeVore AD, Jneid H, Deswal A. Regional Variations in Heart Failure Quality and Outcomes: Get With The Guidelines-Heart Failure Registry. J Am Heart Assoc 2021;10(7):e018696. PM: 33759546.
Fudim M, Patel MR, Boortz-Marx R, Borlaug BA, DeVore AD, Ganesh A, Green CL, Lopes RD, Mentz RJ, Patel CB, Rogers JG, Felker GM, Hernandez AF, Sunagawa K, Burkhoff D. Splanchnic Nerve Block Mediated Changes in Stressed Blood Volume in Heart Failure. JACC Heart Fail 2021;9(4):293-300. PM: 33714749.
Goldstein SA, Sorenson L, Chapa JB, Krasuski RA. Pregnancy in a woman with congenitally corrected transposition of the great arteries. Cleve Clin J Med 2021;88(4):228-236. PM: 33795247