Chief's message:
Hope Springs Eternal. This expression coined by Alexander Pope in a poem (An Essay on Man, 1732) quickly became proverbial and is often used around the Spring and Easter time.
Hopefully all of you have found some time to be with family and friends this Easter weekend.  This spring is thankfully in contrast to a year ago when were in the midst of the COVID pandemic's first wave with so much illness and unknown.  We have learned over the year that some of our foundations of belief in science, research, and health care are essential and with continued work we can follow them as bellwethers for progress.  Yet, we have also been faced again with the tremendous social injustice and health inequities in our communities.  So, as we look forward with continued cautious optimism that our communities can continue to be vigilant and start to open up more from the pandemic, we also take time this spring to start to do the heavy lifting of re-organizing and doing the internal and external work to confront the health inequities and social injustices that are all too present.  As with most things, these changes occur due to the people.  It's the people, the friends, colleagues, and members of Duke Heart that constantly provide me with the belief and hope the we will serve the greater good to make a difference in our communities and each others lives.
Highlights of the week:
Seven Duke Heart Nurses Receive FON Excellence Awards
Duke's 2021 Friends of Nursing Excellence Awards were announced this week by Mary Ann Fuchs, DNP, RN, NEA-BC, FAAN, Vice President of Patient Care and System Chief Nurse Executive, Duke University Health System.
We are pleased to share with you that seven of the 38 FON awardees are nurses on the Duke Heart team:
Stephanie G. Barnes, MSN, AGPCNP-C, PCCN
Nurse Practitioner
Clinical Director for Advanced Heart Failure Services
Duke Heart Center
Duke University Hospital
Nan & Hugh Cullman Heart Center Award for Excellence in Nursing Practice
Allison W. Dimsdale, DNP, NP-C, AACC, FAANP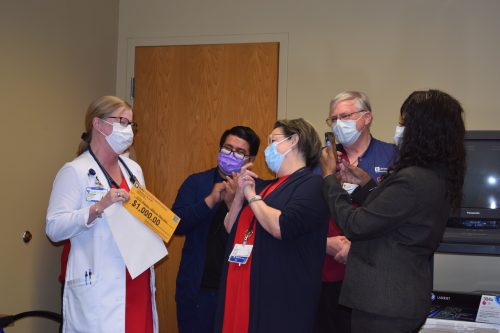 Associate Vice President
Private Diagnostic Clinic
Nurse Practitioner
Division of Cardiology, Department of Medicine
Duke University School of Medicine
Clinical Associate Faculty
Duke University School of Nursing
Nan & Hugh Cullman Heart Center Award for Excellence in Nursing Practice
Mollie Kettle, BSN, RN, CCRN-CSC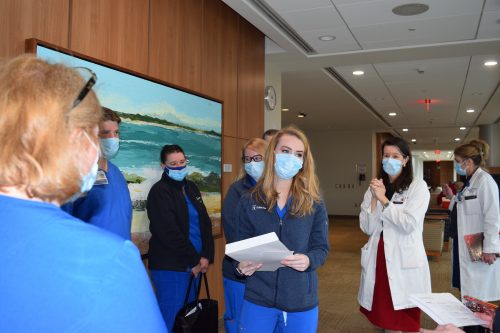 Clinical Lead
Cardiothoracic Intensive Care Unit, DMP 7 West
Duke University Hospital
The Fuchs Family Award for Excellence in Innovation
Elaine Milton, BSN, RN, PCCN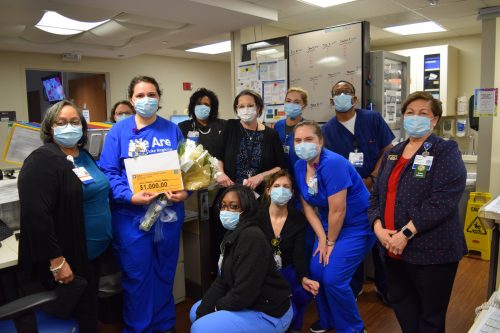 Clinical Nurse III
Cardiac Telemetry Unit 5-2
Duke Regional Hospital
Duke Regional Hospital Medical Staff Award for Excellence in Nursing Practice
Brenda Smith, RN-BC, FHRS, AACC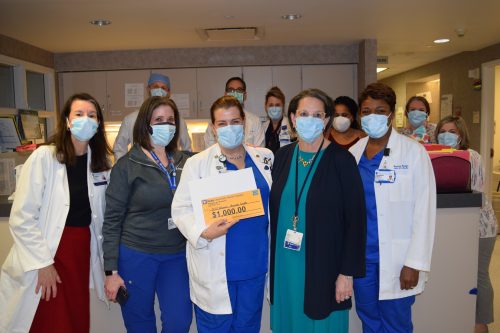 Clinical Services Nurse III
Electrophysiology Clinic
Duke University Hospital
Wilma Minniear Award for Excellence in Nursing Mentorship
Courtney Stierwalt, BSN, RN, PCCN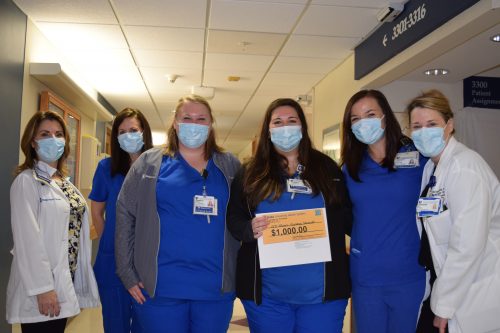 Clinical Lead
Cardiothoracic Surgery Stepdown Unit 3300
Duke University Hospital
Heart Center Award for Excellence in Cardiovascular Nursing in Recognition of Mary Ann Peter
Katie Toy, BSN, RN, CCRN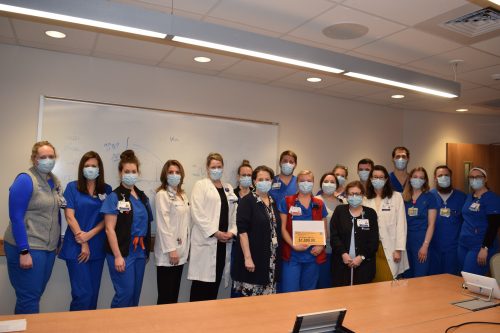 Clinical Nurse III
Cardiac Intensive Care Unit DMP 7 East
Duke University Hospital
Ernestine Davis & Edward L. Cole Award for Excellence in Coronary Care Unit Nursing
In a message sent via Nursing Update, Fuchs said:
"Over the past several weeks, I have had the honor of announcing the winners of the 2021 Friends of Nursing (FON) Excellence Awards, one by one, across our health system and the Private Diagnostic Clinic. Our tradition is to surprise the winners in person during their shift. This year, we also joined virtual meetings or huddles to share the news.
I am pleased to announce the 38 winners of the 2021 FON Excellence Awards. However, I am sad to say that one of the winners is being honored posthumously. Edward Lavoie, BSN, RN, CNOR, a former CNIII in the orthopaedic OR at Duke University Hospital, passed away in a tragic accident this past August. For the announcement on Ed's unit, we invited his family to participate, and were so pleased that his wife, Rebecca Padilla, also a Duke Nurse, attended, along with other family members.
I also congratulate all of the nurses nominated this award cycle. It is an honor to be nominated for an award! FON received more than 275 nominations, and many of those included one or more letters of support. And, thank you to everyone who took the time and effort to nominate a colleague.
We have much to celebrate in 2021, because of the extraordinary contributions of Duke Nurses over the past year. As always, thank you for everything you do to care for our patients, their loved ones and each other."
Please join us in congratulating Stephanie, Allison, Mollie, Elaine, Brenda, Courtney and Katie!
Karpurapu Named 2021 Goldwater Scholar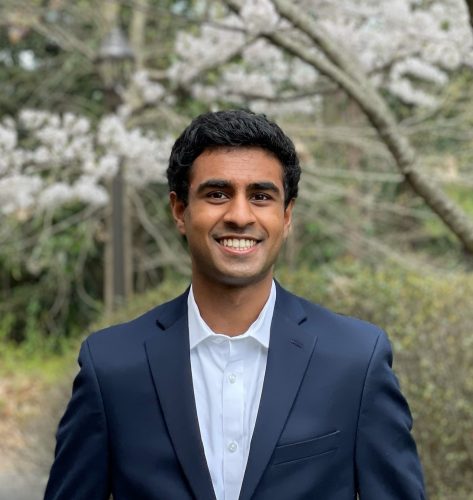 We are thrilled to share with you that Anish Karpurapu, a Duke undergraduate student working in Ravi Karra's lab, has been named a 2021 Goldwater Scholar.
Karpurapu has been working with Karra in the Duke Cardiovascular Research Center (CVRC) to identify and model growth niches in the heart that underlie heart regeneration. In the future, he plans to pursue an MD/PhD and direct his own research program focused on drug discovery through stem cell biology. He is from Vienna, VA and is majoring in both Biomedical Engineering and Computer Science.
The announcement was made by Peggy Goldwater Clay, chair of the Board of Trustees of the Barry Goldwater Scholarship and Excellence in Education Foundation, in partnership with the Department of Defense Education Programs.
The Goldwater Scholarship Program is one of the oldest and most prestigious national scholarships in the United States and seeks to identify undergraduates that are poised to become members of the next generation of research leaders.
Karpurapu is one of 410 college students nationwide to be selected as a Goldwater Scholar. From an estimated pool of more than 5,000 college sophomores and juniors, 1256 natural science, engineering and mathematics students were nominated by 438 academic institutions to compete for the 2021 Goldwater scholarships.
Congratulations, Anish!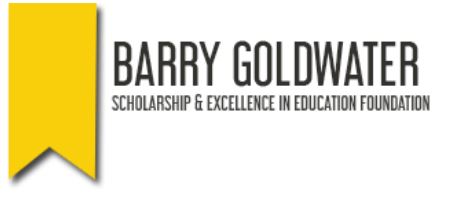 Clausing Retirement Celebration Held
A small retirement celebration was held Tuesday morning, March 30 to thank Paul Clausing for his many years of service to Duke Heart. Thank you to all who joined us!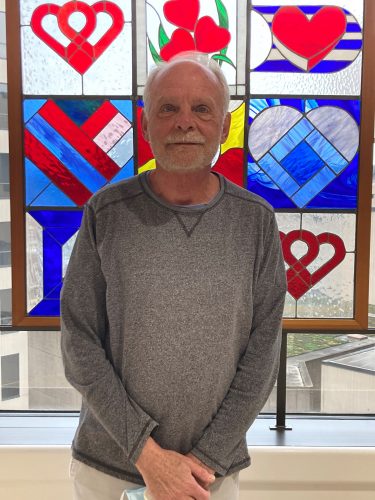 Heart Team Helps Patient Fulfill Wedding Wish
Jeffrey Benesh and Sarah Myler were married at Duke University Hospital last Friday evening.  Jeffrey and Sarah, who are from Martinsville, VA, have spent the past nine years together and knew they wanted to get married. Jeffrey's heart disease and ongoing hospitalizations have kept the couple from having the wedding they hoped for. Jeffrey learned late last week that he has only days to live and the one thing he wanted to do before dying was to marry the love of his life.
Staff members from DUH 7300, including Tenita Sawyer, Jennifer Hill, Valentina Amponsah and Monica Harper, along with Sarah and her family were able to arrange the wedding within 24 hours. Duke chaplain Theresa Bayless married the couple. Music was provided by William Dawson, musician-in-residence for Duke Arts & Health. Robert Moss and Francine Clark of Duke's gift shop provided balloons, decorations, chocolate and roses. Nicholas Walter and Dustin Voltz provided valet parking passes for members of the family.
We thank everyone for pulling this together for this couple. Well done, team! (Please see news coverage, below.)
Marfan NC Walk for Victory, April 17
Join us for the 2nd annual (and first in-person) North Carolina Walk for Victory to support families of Marfan patients. The event will be held from Noon to 3 p.m. at Laurel Hills Park on Edwards Mill Road in Raleigh on Saturday, April 17. Duke Heart is the presenting sponsor and Dr. G. Chad Hughes is the medical chair.
Help us support all Marfan families as well as those with Loeys-Dietz (LDS), Vascular Ehlers-Danlos (VEDS), and related conditions. We'd like to also show our full support for the Howell family of Greensboro, who are serving as the community chairs of the event.
Walk for Victory is The Marfan Foundation global walk program. The event is non-athletic and family oriented to focus on fun! To learn more about The Marfan Foundation, please visit marfan.org.
To register for our event, please visit: https://give.marfan.org/event/2021-north-carolina-walk-for-victory/e303480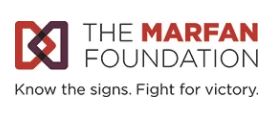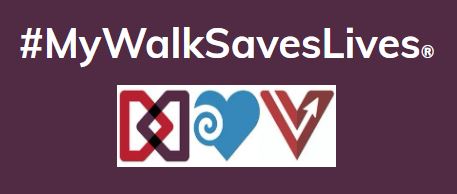 Poetry heals: Writing workshop for healthcare workers
Science has shown that writing is excellent for boosting our well-being. As a form of respite to healthcare workers, and to celebrate National Poetry Month, an interactive writing workshop will enable participants to slow down for 90 minutes, breathe, read poems, and do some reflective writing. It takes place on Saturday, April 24, from 1-2:30 EST, via Zoom.
The session is intended for healthcare workers only—all roles and interdisciplinary. We trust that if you RSVP, this describes you. Learn more and register at this link. Deadline for registration is April 10.
COVID-19 Updates:
All the latest official DUHS information regarding coronavirus/COVID-19 response at the following locations:
Upcoming Opportunities/Save the Date:
Cardiology Grand Rounds
April 6: Management of POTS with Camille Frazier-Mills. 5 p.m., Webex.
April 13: Advancing Gender Equity in Global Cardiovascular Health Outcomes with Zainab Samad of Aga Khan University. 7:15 a.m., Webex.
April 20: Spontaneous Coronary Artery Dissection with Esther (Soo Hyun) Kim of Vanderbilt University Medical Center. 5 p.m., Webex.
April 27: Cardio-Oncology: Moving Forward in 2021 with Daniel J. Lenihan, Director, Cardio-Oncology Center of Excellence, Washington University in St. Louis. 5 p.m., Webex.
Upcoming (Virtual) 2021 Duke Heart CME
We have dates set for three upcoming virtual symposia; registration is not yet available.
May 14: Duke Sports Cardiology & Sudden Death in Athletes Symposium. Course directors are Jim Daubert and Bill Kraus.
October 8: Duke Advanced Heart Failure Symposium. Course director is Richa Agarwal
November 5:  13th Annual NC Research Triangle Pulmonary Hypertension Symposium. Course directors are Terry Fortin and Jimmy Ford (UNC).
Six-Part Mental Health Webinar Series Available Through April
Apr. 14: Understanding and Preventing Youth Suicide. 4-4:30 p.m. Led by assistant professor Angela Tunno, PhD, MS (Link below).
This is the fifth in a six-part webinar series, "Taking Care of Yourself and Your Loved Ones," for all Duke University and Duke Health community members and their families. The 30-minute topical webinars provide practical expert advice on topics including emotional wellness, substance misuse, suicide prevention, and mental health for children, adolescents and teens.
The webinar series runs through April 27. Learn more, watch past webinars and join upcoming webinars:  http://bit.ly/DukeMHSeries.
Have news to share?
If you have news to share with the Pulse readership, please contact Tracey Koepke, director of communications for Duke Heart at tracey.koepke@duke.edu. We would love to hear about your latest accomplishments, professional news, cool happenings, and any events or opportunities that may be of interest to our Duke Heart family. Please call with any questions: 919-681-2868. Feedback on Pulse is welcome and encouraged.
Duke Heart in the News:
March 25 — Stephen Greene
tctMD
Patient-Reported Outcomes Beat NYHA Class for Tracking Gains in HFrEF
https://bit.ly/3rIBx33
*also carried by Practical Cardiology
March 25 — Manesh Patel and Robert Harrington
Medscape
https://wb.md/3mhvJg4
March 26 — Manesh Patel
Medscape
Long COVID Brings Welcome Attention to POTS
https://www.medscape.com/viewarticle/948174
March 28 — Adam DeVore
WNCN News (Durham/CBS17.com)
Years after pregnancy-related heart failure, mom receives life-saving transplant at Duke
https://bit.ly/3cITKJG
*also carried by WGHP FOX-8, Greensboro
March 28 — William Kraus
MSN.com
Psst…A 10-Minute Walk Could Be as Good for You as a 50-Minute Run
https://bit.ly/3uga7TV
March 29 — Stephen Greene
Physician's Weekly
Heart Failure: KCCQ A Better Predictor of Outcome Than NYHA Class
https://bit.ly/3dA7w0y
March 29 — Stephen Greene
HCP Live
KCCQ-OS Superior Model in Classifying Cardiovascular Conditions
https://bit.ly/3uv5SnN
*also carried by MD Magazine
March 29 — Duke University Hospital/Heart patient wedding
WSLS News (Roanoke, VA)
Martinsville couple gets married at Duke University Hospital amid heart disease battle
https://bit.ly/3wpfIt5
March 29 — Duke University Hospital/Heart patient wedding
WSET News (Lynchburg, VA)
'We wanted this memory:' Martinsville couple marries as groom receives end-of-life care
https://bit.ly/39DmLoa
*also carried by 5 additional outlets
March 30 — Duke University School of Medicine
U.S. News & World Report
U.S. News & World Report Announces 2022 Best Graduate Schools
https://bit.ly/3wmSOT3
March 30 — Duke University Hospital/Heart patient wedding
WRAL.com
However long we have, it's forever for us
https://bit.ly/3dmVnvu
March 30 — Duke University Hospital/Heart patient wedding
WTVD/ABC-11
Couple marries at Duke University Hospital amid battle with heart disease
https://abc11.tv/3uimqix
March 30 — Duke University Hospital/Heart patient wedding
Martinsville Bulletin
Martinsville couple vows to have a ceremony
https://bit.ly/2PxeAmv
March 31 — Duke University School of Medicine
News & Observer
UNC, Duke and NC State universities earn top US News rankings for graduate programs
https://bit.ly/3uv5zt9
April 1 — Duke University Hospital/Heart patient mentioned
WECT News (Wilmington)
'It's forever for us': Dying patient marries fiancée at NC hospital
https://bit.ly/3mqUlDb
*also carried by 187 additional outlets
April 1 — Karen Alexander
Killeen Daily Herald
Study to look at drug's effect on dementia
https://bit.ly/31V01vL
April 1 — Rob Mentz
Medpage Today
Language Matters During This 'Exciting Time' in Heart Failure
https://bit.ly/3sHKYB8
April 2 — John Alexander
Scientific American
COVID Showed How Trials for New Drugs Could Be Faster and Better
https://bit.ly/3rNLJY9
Division of Cardiology Publications Indexed in PubMed March 25-31, 2021
Atkins J, Fudim M, Tedford RJ. Turning Pressure Into Success: Preload Restriction in HFpEF? JACC Basic Transl Sci 2021;6(3):199-201. PM: 33779658.
Bick AG, Weinstock JS, Nandakumar SK, Fulco CP, Bao EL, Zekavat SM, Szeto MD, Liao X, Leventhal MJ, Nasser J, Chang K, Laurie C, Burugula BB, Gibson CJ, Niroula A, Lin AE, Taub MA, Aguet F, Ardlie K, Mitchell BD, Barnes KC, Moscati A, Fornage M, Redline S. Author Correction: Inherited causes of clonal haematopoiesis in 97,691 whole genomes. Nature 2021;591(7851):E27. PM: 33707633.
Coetzee T, Ball MP, Boutin M, Bronson A, Dexter DT, English RA, Furlong P, Goodman AD, Grossman C, Hernandez AF, Hinners JE, Hudson L, Kennedy A, Marchisotto MJ, Myers E, Nowell WB, Nosek BA, Sherer T, Shore C, Sim I, Smolensky L, Williams C, Wood J, et al. Data Sharing Goals for Nonprofit Funders of Clinical Trials. J Particip Med 2021;13(1):e23011. PM: 33779573.
Dorling JL, Ravussin E, Redman LM, Bhapkar M, Huffman KM, Racette SB, Das SK, Apolzan JW, Kraus WE, Höchsmann C, Martin CK. Effect of 2 years of calorie restriction on liver biomarkers: results from the CALERIE phase 2 randomized controlled trial. Eur J Nutr 2021;60(3):1633-1643. PM: 32803412.
Geurink K, Holmes D, Ezekowitz MD, Pieper K, Fonarow G, Kowey PR, Reiffel JA, Singer DE, Freeman J, Gersh BJ, Mahaffey KW, Hylek EM, Naccarelli G, Piccini JP, Peterson ED, Pokorney SD. Patterns of oral anticoagulation use with cardioversion in clinical practice. Heart 2021;107(8):642-649. PM: 32591363.
Kanwar MK, McIlvennan CK, Lohmueller LC, Bailey SH, Rogers JG, Teuteberg J, Cowger J. Defining Optimal Outcomes in Patients with Left Ventricular Assist Devices. ASAIO J 2021;67(4):397-404. PM: 32701625.
Nurmohamed NS, Navar AM, Kastelein JJP. New and Emerging Therapies for Reduction of LDL-Cholesterol and Apolipoprotein B: JACC Focus Seminar 1/4. J Am Coll Cardiol 2021;77(12):1564-1575. PM: 33766264.
Salah HM, Fudim M, Al'Aref SJ, Khan MS, Almarzooq ZI, Devabhaktuni SR, Mentz RJ, Butler J, Greene SJ. Meta-Analysis of Efficacy of Sacubitril/Valsartan in Heart Failure With Preserved Ejection Fraction. Am J Cardiol 2021;145:165-168. PM: 33529619.