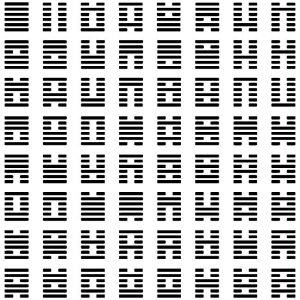 The Humanities Research Center is pleased to announce the launch of a musical research project, To the Fleeting Water Say, under the direction of global fellow Maximiliano Amici.
To the Fleeting Water Say is an artistic research project which will culminate in a concert that will bring together on stage an ensemble of Western music instruments with one consisting of Chinese folk instruments. The artistic intent of the project is to explore the vision of transformation expressed in the I-Ching from a subjective, poetic point of view. Hence the title, which evokes the figure of a man standing in front of the very symbol of constant change, flowing water. This collection of new pieces will examine the compositional possibilities that the algebraic structure of the trigrams and hexagrams of the I-Ching offers, then inquire musically into the metaphorical representations that the book assigns them. In order to explore instrumentation as a primary compositional parameter,each piece will be written in two different versions, one for western, one for Chinese Folk instruments. The result will be an encounter—a dialectic—between two different ways of music making, which will also be a tangible symbol of the dualistic polarities expressed in the I-Ching.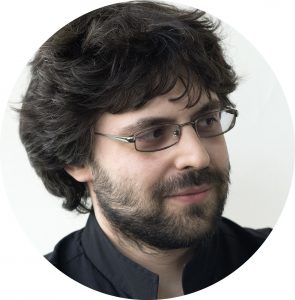 Maximiliano Amici earned his MA in music composition in Rome with M˚ Luciano Pelosi and honed his skills at Duke University with Prof. Stephen Jaffe, earning a Ph.D. in 2021. His compositions have been played and recorded by internationally renowned ensembles and orchestras, such as the Imani Wind Quintet and the Italian Symphony Orchestra. He is currently a Visiting Lecturer and Global Fellow at DKU. Beyond work, he enjoys learning languages and searching for beauty in new places.