Après quelques mois plein de controverse la Fédération Française de Football (FFF) a décidé d'interdire la participation de l'attaquant de Real Madrid, Karim Benzema, dans l'Euro 2016 qui se déroulera en France du 10 juin au 10 juillet. La FFF a pris sa décision après voir la manière de jouer de l'équipe française sans Benzema. Selon Noël Le Graët, le president de la FFF, il y avait une harmonie sur la terraine entre l'équipe et ils ne voudraient pas déranger l'esprit des joueurs.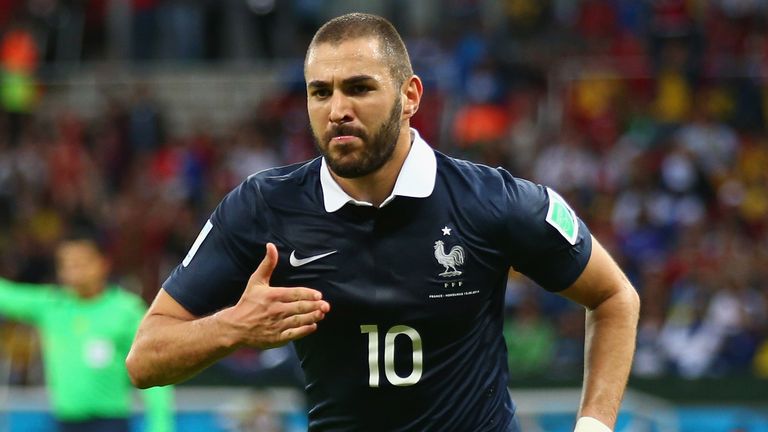 Supporteurs de Benzema souhaitaient qu'il pourrait jouer après il avait reçu autorisation judiciaire d'avoir contact avec Mathieu Valbuena. Pour ceux qui ne savent pas, une investigation contre Benzema a été lancée pour complicité de tentative de chantage concernant un « sex tape » de son coéquipier français Valbuena. Benzema a nié avoir commettre des méfaits dans l'affaire, mais il est mis en examen quand même.
D'après Le Graët, Benzema était considérablement abattu après il recevait la nouvelle de l'entraineur de l'équipe nationale, Didier Deschamps. Le Graët ont dit qu'il avait l'espérance que l'affaire pouvait se résoudre et que même s'il avait de l'affection pour Benzema, il (Benzema) avait fait une chose très stupide.
Et maintenant ? Le Graët est sûr que la France a encore la chance d'arriver à la demi-finale du tournoi avec ou sans Benzema. Il a remarqué le talent exceptionnel de Griezmann et des joueurs jeunes.  Didier Deschamps a dans son disposition des prodiges Anthony Martial (20 ans) et Kingsley Coman (19 ans), deux attaquants superbes.
Antoine Griezmann
Cependant, l'équipe a perdu son meilleur buteur en activité (Benzema a 27 buts en 81 sélections). Même si la Fédération française de football (FFF) a donné la priorité à l'unité du groupe, il est évident que d'autres intérêts ont joué un rôle dans leur décision d'interdire la participation de Benzema.
Benzema a répondu à la décision de la FFF sur twitter, il dit le suivant :
« Quoiqu'il arrive… Bleu un jour… Bleu toujours !!! Malheureusement pour moi et pour tous ceux qui m'ont toujours soutenu et supporté. Je ne serai pas sélectionné pour notre Euro en France. Je tiens à vous remercier pour votre soutien et tous vos messages qui me touchent. Ma famille, mes amis, mes proches, mon club et vous tous. »
Sources:
AFP. "FFF Chief on Benzema: "We Didn't Want to Risk Team Spirit"" AS. AS, 14 Apr. 2016. Web. 15 Apr. 2016. <http://en.as.com/en/2016/04/14/football/1460648818_956040.html>.
Hernandez, Anthony. "Sans Karim Benzema, Quels Choix Pour Didier Deschamps ?" Le Monde. Le Monde, 14 Apr. 2016. Web. 15 Apr. 2016. <http://mobile.lemonde.fr/football/article/2016/04/14/sans-karim-benzema-quels-choix-pour-didier-deschamps_4902192_1616938.html>.
"Karim Benzema Not to Be Selected for Euro 2016 by France." BBC Sport. BBC, 13 Apr. 2016. Web. 15 Apr. 2016. <http://www.bbc.com/sport/football/36039912>.
"Karim Benzema Omitted from France Euro 2016 Squad to Maintain 'strong Harmony'" Sky Sports. Sky Sports, 13 Apr. 2016. Web. 15 Apr. 2016. <http://www.skysports.com/football/news/12025/10242515/karim-benzema-omitted-from-france-squad-to-maintain-harmony>.