8:04pm | secret venue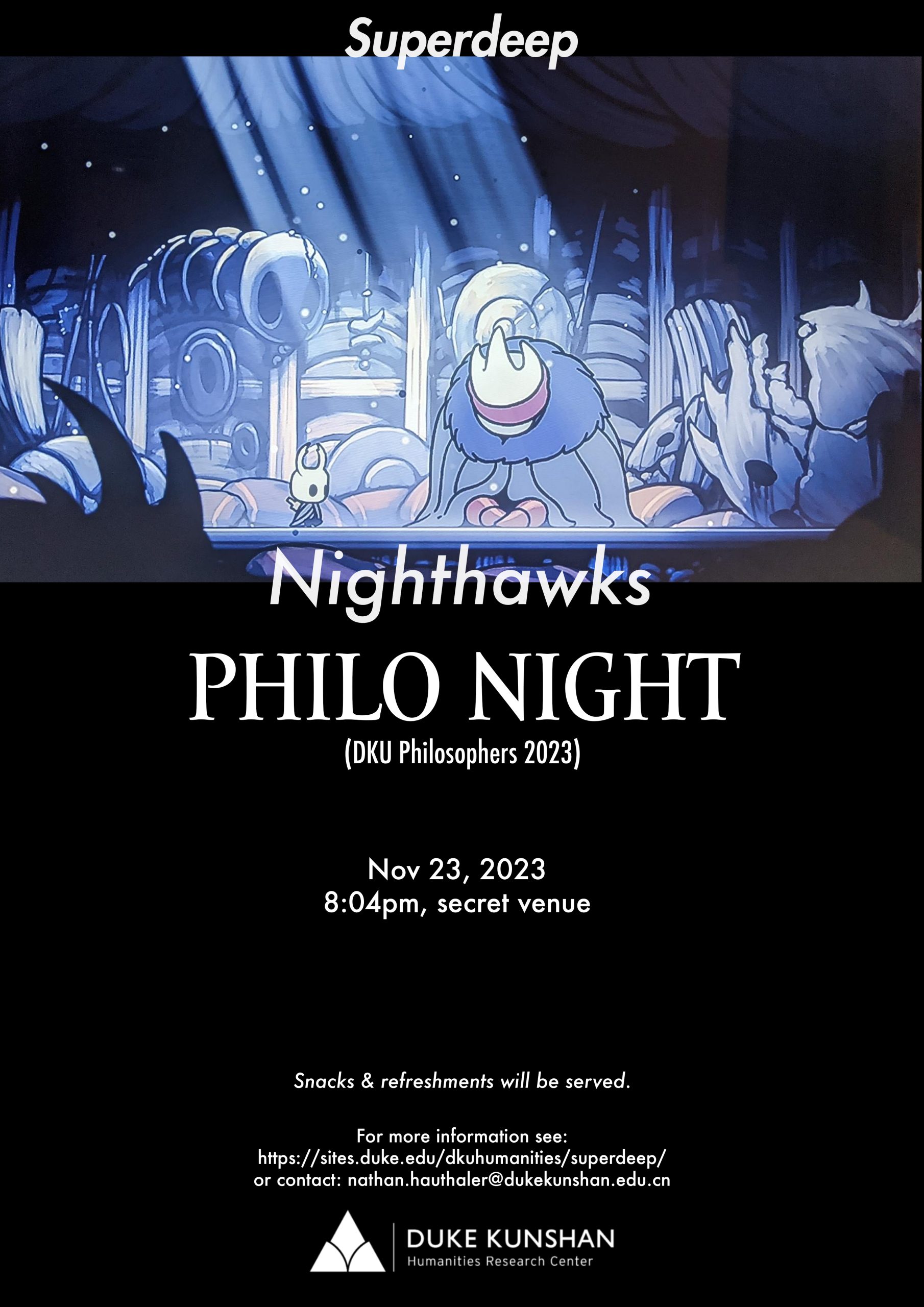 This week the Nighthawks return to one of their original callings: following the philosophers' convergence in Superdeep #20 we will venture out into the night for a good old time together. Join the Philo Night!
To find out where they'll be headed (which they may or may not know in advance, quite frankly), find them during Superdeep #20 (6:04~7:42pm) in the Water Pavilion.
***
Superdeep Nighthawks meet on Thu eve (~8pm till late). For more info, or to submit proposals for the Nighthawks, follow this link; for info on Superdeep more generally, follow this one.
Superdeep is sponsored by DKU's Humanities Research Center.