The Duke in Silicon Valley students represent a variety of majors and have unique talents and entrepreneurial interests – an outstanding group of Duke undergraduates! Read below to learn more about this year's cohort!
Matthew Ahlers
Matthew is a rising sophomore studying Biology at Duke University with a potential certificate in Markets and Management Studies. His passions include learning new things, reading novels, and staying physically active. At Duke, Matthew enjoys tutoring elementary students weekly, and he is a member of the biotechnology organization InTranscription. He is looking forward to gaining hands-on knowledge from vastly influential startups located in Silicon Valley.
Aritra Acharjee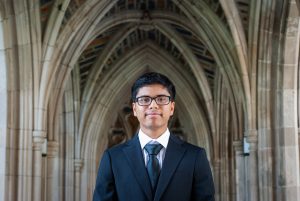 Aritra is a rising junior from Los Angeles, CA. He plans to double major in Electrical and Computer Engineering and Computer Science while pursuing the Innovation and Entrepreneurship certificate. He is part of Duke Robotics Club, where he is a member of the Software sub-team, and Duke Sports Analytics club, where he is currently working on a baseball project. Aritra loves to spend his free time watching or playing basketball, soccer, and baseball, reading action/adventure or mystery novels, playing the guitar, or spending time with his friends. Aritra is very excited to participate in this summer's Duke in Silicon Valley program and he cannot wait to gain valuable knowledge, skills, and network about launching a successful startup while living in Silicon Valley with other aspiring entrepreneurs.
John Buxton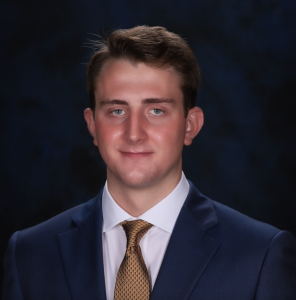 John is a rising sophomore from Santa Monica, CA. At Duke, he plans to pursue a degree in Economics with a finance concentration along with the Innovation and Entrepreneurship Certificate. He is a member of The Cube Living Learning Community, where he is working on creating an independent entrepreneurial venture. Along with this, he is a member of Club Basketball and the Real Estate Club. He loves surfing, hiking, and cooking in his free time. John hopes to explore the world of startups further by participating in Duke in Silicon Valley and hopes to gain greater knowledge on building his own venture.
Ayse Celebi
Ayse is a rising sophomore from Istanbul, Turkey. She is planning on majoring in Statistics and Computer Science, while possibly pursuing a certificate in Documentary Studies. At Duke, she is involved in Duke Business Oriented Women and Duke Applied Machine Leaning. Ayse loves documentary photography, playing the drums and percussion instruments, listening to 70/80s songs, collecting vinyl and swimming! She is looking forward to acquiring entrepreneurial skills over the course of the program and exploring the Silicon Valley.
Lhamo Dixey
Lhamo is a rising junior from Berkeley, California. At Duke, she plans to study Religion and Political Science while pursuing a certificate in Innovation and Entrepreneurship. Her favorite involvement on campus is with Mirecourt, where she works on the social committee to organize events for the group, designing flyers, contacting venues, and marketing on social media platforms. Lhamo loves to travel, try unique foods, and watch her favorite anime, Hunter x Hunter. She could not be more ecstatic to explore the tech hub of the nation, where she hopes to gain valuable skills in both the technological and entrepreneurial industries. She is looking forward to bringing a business idea to fruition with her team.
Jack Feldstein
Jack is a rising junior from Charlotte, NC, studying psychology and pursuing an Innovation and Entrepreneurship certificate at Duke. Jack is involved with both basketball teams, working as a manager and practice player for the women's team and as a social media manager for the men's team. He ultimately wants to be an entrepreneur and is very interested in personal development and motivation, much of why he is studying psychology. He is very excited to get closer to his goal being immersed in the Duke in Silicon Valley program.
Thomas Freireich
Thomas is a rising senior from Fairfax, VA currently majoring in Chemistry and Economics. On campus, he is a member of the Therien Lab and aids in the synthesis of porphyrin compounds and investigates their potential to be used in quantum computing capacities. After this program, he will engage in Analytical Development for Caribou Biosciences. In his free time, Thomas is often found supporting his favorite sports teams. Thomas is looking forward to observing the top-to-bottom functionality of a variety of companies, especially those in the biotechnology space. He hopes to come away from this program with the knowledge and confidence required to pursue his own startup.
Megan Hardesty
Megan is a rising sophomore from Atlanta, GA. At Duke, she plans to major in Economics with a Finance Concentration while pursuing a certificate in Innovation and Entrepreneurship. On campus, Megan is a member of Scale and Coin and Bull City Beds. Megan loves to travel, spend time with friends, and run. She is running the San Francisco Marathon after the program ends this summer! Megan is very excited to learn more about how to build and run a successful company while hearing from all of the various startups and companies in Silicon Valley.
Joshua Helguera
Hello, I'm Joshua. I'm from Los Angeles, CA. At Duke I am currently majoring in Poli-sci while getting a minor in Psychology and a certificate in I&E. I am a Rubenstein Scholar. I love video games and enjoy building things like pinball machines. I have expertise in 3d design and clothing. Nothing makes me more excited than to go explore many of the companies who are responsible for the technology I am able to use each day.
Chris Johnson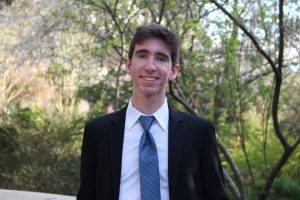 Chris is a rising junior from Bedford, NY. At, Duke he is studying economics while pursuing a minor in computer science. In his free time, Chris enjoys playing spikeball, 3D modeling and printing, watching movies, and playing poker with his friends. He is interested in new technologies and investment opportunities, as seen in his involvement with the Investment Club and Duke Blockchain Club. In Silicon Valley, Chris is looking forward to learning about innovative ideas, meeting exciting people, and gaining the skills needed to become a successful entrepreneur.
Amelia Lane
Amelia is a rising sophomore from Scarsdale, NY. She is pursuing a computer science major with a minor in psychology and certificate in innovation and entrepreneurship. She has always loved the challenges of problem solving and yearns to use these skills throughout her time in Silicon Valley as she develops her entrepreneurial mindset. Through this program, she hopes to learn the steps to launching a successful startup and how to sustain it. On campus Amelia is part of HackDuke, Business Oriented Women, and a pre-professional and social tech organization called Catalyst. Outside of school, Amelia loves to bake, watch New Girl, and spend time with friends.
Alice Lisak
Alice is a rising sophomore from Westfield, New Jersey. At Duke, she plans to study Computer Science and Statistics while pursuing a certificate in Innovation and Entrepreneurship. Her favorite involvement on campus is performing with the Momentum Dance team. She is excited to be a new shareholder for Campus Enterprises as a director of GBI where she hopes to apply her new entrepreneurship skills! Alice loves hiking, dancing, pickling, coding, and spending time with friends and family. She is so excited to visit the nation's hub for entrepreneurial enterprise and form connections with new peers and mentors.
Davis Mead
Davis is a rising sophomore from Menlo Park, CA. While at Duke, he plans to study Economics with a minor in Environmental Sciences while also exploring a certificate in Innovation and Entrepreneurship.  He is involved with the Investment Club at Duke and is a huge fan of basketball, football, and lacrosse. Davis loves to be active and live an active lifestyle whether it involves playing basketball with friends or throwing the football around. He is looking forward to gaining invaluable knowledge and experiences during his time this summer in Silicon Valley while also gaining a more clear sense of what he wants to do career-wise.
Lily Moskowitz
Lily is a rising sophomore from Ardsley, NY studying Computational Media (Computer Science & Visual Media Studies). She is planning on pursuing the Innovation & Entrepreneurship certificate, and the Digital Intelligence certificate. She is actively involved in several organizations on campus, including Dtech, Project Build, and the Penny Pilgram George Women's Leadership Initiative, reflecting her interest in promoting gender diversity in technology and contributing to impactful projects that create positive change. Outside the class, she loves music, traveling, playing sports, and spending time with family and friends. Lily is thrilled to be participating in the Duke in Silicon Valley program. She looks forward to collaborating with like-minded students, gaining insights from Duke alumni and industry leaders, and exploring the intersection of technology and design. This program presents an opportunity for her to expand her knowledge, skills, innovative mindset, and teamwork.
Alex Schlessinger
Alex is a rising sophomore from River Vale, NJ pursuing a major in Economics or Biology with a Certificate of Innovation and Entrepreneurship. He is looking forward to figuring out what he specifically wants to do in the business world through company visits, speakers, and the Building and Sustaining a Successful Enterprise course. At Duke, Alex is a member of the Duke Business Society, plays unified basketball, and is involved with other philanthropic initiatives. He enjoys playing pickle ball, corn hole, and watching Philadelphia Sports.
Marshall Selgison
Marshall is rising sophomore from Hillsborough, CA studying Biomedical Engineering and interested in pursuing the Innovation & Entrepreneurship certificate and a minor in Computer Science. He's always been fascinated by technology and is looking to apply that passion to medicine and finding novel cures to complex diseases. As he dreams of being an entrepreneur himself, Marshall believes the Duke in Silicon program could be a fantastic opportunity to learn more about practical hurdles that entrepreneurs face and is thrilled to gain insight from individuals with experience in the innovation space. At Duke, he's an engineer for Duke's eNable Club in which he designs and 3D prints prosthetics for amputees, a sponsorship coordinator for the Shave and Buzz Club which raises money for fertility preservation and adolescent cancer research, and a TA for the Math 112 class. In his free time, Marshall loves exploring the outdoors through hiking and swimming, playing Spikeball with his friends, and cooking.
Wanghley Soares Martins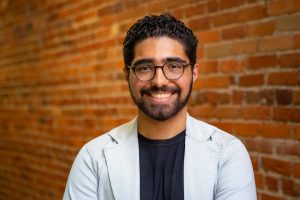 Wanghley is a rising sophomore at the Duke Pratt School of Engineering hailing from Brasi­lia, DF, Brazil. He is a gifted social entrepreneur, inventor, speaker, young scientist, and aspiring engineer, driven by an unwavering passion for using technology to solve real problems and improve people's lives. Wanghley's mission is to leverage his skills and experience in entrepreneurship, innovation, computer science, electrical/biomedical engineering, and quantum computing to develop pioneering solutions that better the lives of individuals and communities. He is constantly pushing boundaries and challenging conventional thinking to make a positive impact on society. Wanghley is known to put his skills into practice by developing relationships, listening to customers, designing innovative solutions on his computer, and collaborating with others on his team. He strives to use his passion, problem-solving skills, and technical expertise to create meaningful solutions that make a difference in the world.
Ardil Turhan
Ardil is a rising sophomore from Turkey. He plans to study Electrical and Computer Engineering with a double major in Computer Science. He is a Teaching Assistant at the Computer Science Department. He loves playing guitar and the piano, swimming, and anything beach related. He believes that his experience in this program will be very valuable for his career as he wants to work in business administration.
Grant Weerts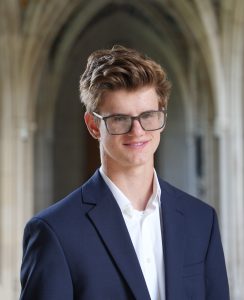 Grant is a rising sophomore from Keeseville, NY. At Duke, he plans to study mechanical engineering with a certificate in aerospace. He is a member of the Duke Aero team, designing and building a rocket targeting an altitude of 10,000 feet to compete in the yearly SAC competition. He also enjoys hiking, backpacking, and rock climbing in his free time.
Alana Zinkin
Alana is a rising sophomore from Melville, NY. During her time at Duke, she plans to major in Computer Science and pursue the Innovation and Entrepreneurship Certificate. She is interested in exploring the intersection of medicine and technology, and serves as DTech's HealthTech interest group leader. She also serves as a mentor for younger students interested in science as a member of FEMMES + Connect. In addition to her academic pursuits, she enjoys playing tennis, taking photos, relaxing by the beach, reading, and spending time with family and friends. She is excited to learn the entrepreneurial and leadership skills required for launching a new venture while also exploring everything Silicon Valley has to offer.