Wrapping it up: Seven lessons from the DSV program
I cannot write this blog post without first expressing my deep gratitude towards those that made it possible. This program was transformative for me. I know it was transformative for other students in the program as well. Thank you to Kevin (Program Director), Megan (Assistant), Emilie (Assistant), Professor Azhar, all the guest speakers, the host companies, and the generous donors who make this program accessible to students of every background. This program is what Duke is all about.
Here's a short blurb about the program itself: Around two dozen students are selected, and then participate in a month-long study away program to study the art of a business enterprise and to visit various companies in the Silicon Valley area.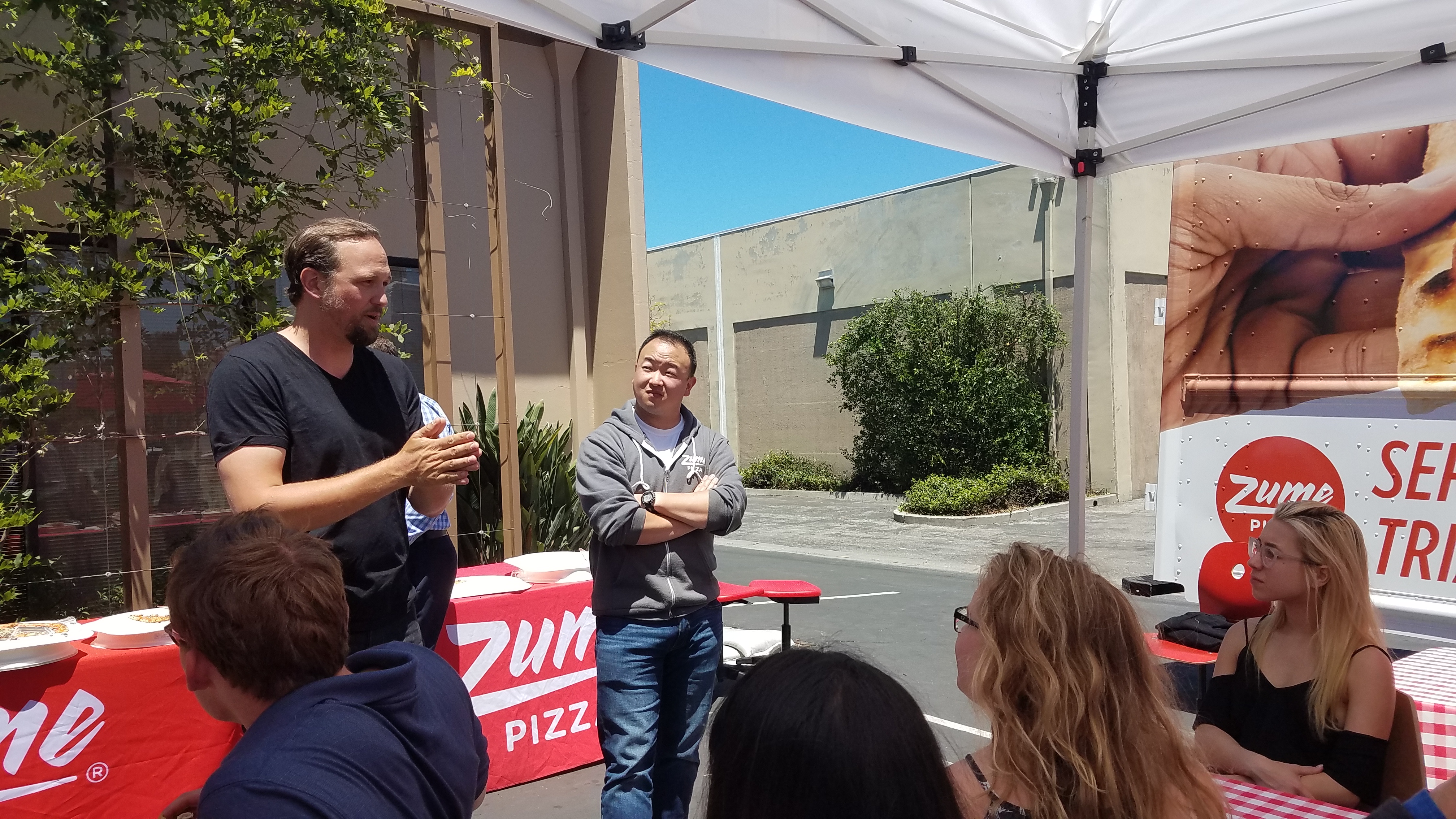 Not only did we visit various tech ventures, but we also explored companies focused in the food, clothing, and sports industries. As it turns out, Silicon Valley is not just about tech. Despite tech permeating nearly everything here, one of the biggest takeaways was recognizing the abundance of opportunities for innovation outside of consumer tech. One of the most iconic speakers during our trip, Alex Garden of Zume Pizza, told us that there is no reason why the same innovation occurring in the tech industry shouldn't be happening everywhere else. Alex sees no excuse for why fast-food can't be both quick and healthy at the same time. And we shouldn't either… for fast-food, or any other stagnant industry.
In our last week, we finished up our final projects, listened to several guest lecturers, and visited companies across the Valley. Additionally, the last week included visits to LinkedIn, BlackRock, Google, and Canaan Partners for a company overview, presentation, Q&A session, and networking session.
However, the purpose of my blog post here isn't to be a testimonial of the program. Here are seven take-away lessons I gained from the experience that you might find valuable:
The Importance of Timing 
Timing is one reason why Apple hasn't been able to reproduce the level of success it had with the iPod, iPhone, or iPad, in their recent products. Despite this, Apple places immense attention on timing product releases during impactful windows of opportunity. Eddy Cue, who is Apple's Senior Vice President of Internet Software and Services, believes Apple's ability to time product releases appropriately is one of its key differentiators from the competition. Cue graduated from Duke in 1986, and played a key role in the development of the iTunes Store and App Store. He emphasized how much timing mattered in Apple's success with consumer technology. For me, meeting Eddy Cue and listening to him was a lesson on the value of patience when assessing technological maturity.
Beware the hype
Machine learning. Artificial Intelligence. Algorithms. The Cloud. The list goes on and on. Everyone's disrupting something in Silicon Valley. Sure. Here's a secret about the best Venture Capitalists: they have mechanisms in place for filtering through the fakes. And fakes exist. There's a limited supply of the talent actually capable of implementing such systems, let alone making them practically beneficial to a company's bottom line. Still, the words AI (Artificial Intelligence) and ML (Machine Learning) haven't quite lost their edge. In fact, riding the AI and ML wave properly and backing it up with substance will prompt a room full of hundreds of people to give you their undivided attention.
Going beyond the job description
With a few exceptions, every accomplished individual we met went far beyond the expectations demanded of them. These individuals proposed improvements and fostered new relationships outside of work.
Never lose the culture
Startup culture is scrappy, innovative, and slightly rebellious. As companies get bigger, this innovative culture can be threatened. When I asked the team at ThirdLove about this, co-founder Heidi Zak made it clear that hiring people aligned with their culture is crucial to their success. For a bigger (unnamed) company in the Fortune 10, maintaining their culture means making serious commitments to documenting exactly what their culture actually is, so that they might be able to align employees for generations to come.
Capitalize on momentum
Instead of raising money for a startup when desperate, it's better to raise funding for your company when momentum is on your side.
The value of a purposeful product
Does it relieve a user from pain? Does it make someone happy, even for a second of their day? Does it actually solve a real problem? Or is it just a solution in search of a problem? These details might be avoided in the short-term, but judgement day is inevitable for every startup out there. While most people think that most successful startups come from college-age teams, the venture capitalists we visited were more likely to favor older aged teams. This might be attributed to older folks finding real problems before committing to a startup with their solution.
There is no single "correct" recipe to success
Despite some common themes across successful startups, there were very often conflicting interpretations on what a sound strategy should look like. The take-away here is that there is no single "correct" way of achieving greatness in Silicon Valley. And that's a good thing. It means that there are parameters in innovation that cannot necessarily be quantified. In the midst of an AI and ML age that intends on cracking the secret to success, uncertainty nevertheless remains.  In other words, I'm happy to report that nothing in Silicon Valley has replaced the human gut instinct. At least not yet.
This realization is at the heart of what the Duke in Silicon Valley program taught us. It was not in the syllabus, or in the class lectures. However, it was in the discussions we had with industry experts and with one another in class. Navigating through that uncertainty, finding fulfillment, and generating insights were the most impactful components of this program.
That's it for this blog post. I hope it was helpful to you. If you'd like to get a more robust version of this post with more examples, I encourage you to look me up and follow me on LinkedIn.
__
Ismail Iberkak is a Duke University engineering student who's passions lie in designing effortless user experiences. Born in Morocco, he also values the expansion of transformative technologies to emerging markets around the globe.  In his spare time, his hobbies include reading the latest technology trends, sketching, traveling, and playing soccer.