The students in this program are from an extremely diverse set of backgrounds. They all have vastly different interests and are interested in careers spanning everything from engineering and computer science to political media to investment banking and consulting. Read below to learn more about the nineteen students on the trip!  Click on a students's name to view his or her LinkedIn profile. To see last year's class, please go here.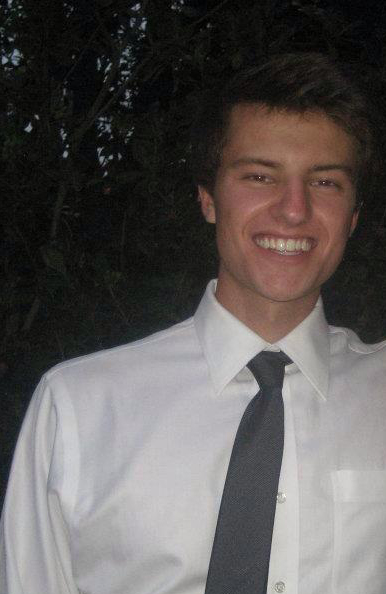 Ben Peters
Ben Peters ​is a rising junior at Duke University. He is majoring in history with a minor in sociology. Growing up five minutes away from the beach in San Diego, he enjoys reaping the benefits of the ocean. His interests include golf, surfing, reading, and art. For Ben, Duke in Silicon Valley will hopefully provide him with a better understanding of what makes a company great, in case he some day gets the opportunity to run a company or start his own. He greatly appreciates the motivation and drive that many young professionals in the Bay Area share.  Additionally, Ben hopes to play an instrumental role in dealing with global climate change, but for now, he is just looking for new challenges and adventures while learning to be the best and most educated man he can possibly be.
Brian is a rising Senior at Duke majoring in ECE and Computer Science. He went to high school in the Boston area but moved around a ton when he was a kid. Brian started the Wakeboard club at Duke and spends a lot of his free time wakeboarding along with other adventure sports. He also has a passion for music, technology, and space and hopes to work for a startup that bridges some of those interests. He feels he has really fit in in California and could definitely see himself living and working there in the future. Brian is excited about the DSV program and hopes to make the best of all of the opportunities it offers.
Bryan Wang is a rising junior at Duke University majoring in Mechanical Engineering with minors in Finance and Energy Engineering. Born in Houston, Texas, Bryan spent his childhood in between Houston and Beijing, China. His studies in Beijing gave him a glimpse of the environmental costs of economic development, and he has developed an interest in the field of sustainable energy in the years that followed. Always wanting to take the lead, Bryan aspires to manage his own business in the future. In his free time, Bryan enjoys playing all kinds of sports, traveling, and learning new things.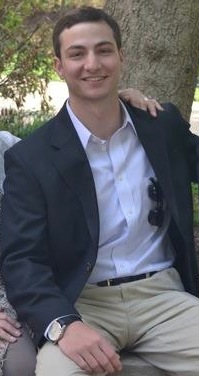 Caleb Ellis
Caleb is a rising junior at Duke double majoring in English and Public Policy with a concentration in policy journalism. Born and bred in St. Louis, Missouri, Caleb was brought up on Blues hockey, toasted ravioli, and a healthy helping of Midwestern values. Before arriving at Duke, he invested most of his time into editorial journalism and ice hockey, passions that have merged with new interests such as literature, politics, and innovative communication, amongst others. Caleb is involved in a number of organizations at Duke, serving as philanthropy chair for Sigma Nu fraternity, sitting on the board for the Angels Among Us 5k, and volunteering weekly as a 3rd grade tutor in Durham. Following the program, Caleb will spend the following two weeks in St. Louis working at a local pre-school before spending the semester abroad in Florence.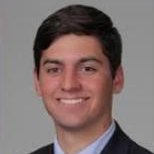 Cameron is a rising junior at Duke majoring in Economics with a concentration in Finance and a certificate in Markets and Management Studies. Cameron has lived in the same house in Atlanta, GA all his life. Both his parents went to Duke but they claim he was not named after the stadium. At Duke, he is part of the First-Year Advisory Counselor Board, served as Recruitment Chair and Class President for his fraternity, and was Vice President for Duke Club Golf. Cameron is an avid golfer and dog lover. Over the past few years, Cameron has worked with an angel investor, at a startup, and at a Private Equity firm. His career aspirations are to work in the startup, technology, or finance industry.
Colleen is a rising Duke junior majoring in Economics, minoring in Cultural Anthropology, and pursuing a certificate in Markets and Management Studies. Colleen grew up in the small town of Tehachapi, California and she is excited to explore Silicon Valley and everything it has to offer. At Duke, she has served on the steering committee of Round Table SLG and as the Associate Program Director of Females Excelling More in Math, Engineering, and Science (FEMMES), which encourages middle school girls to enter STEM fields. Last summer she worked for a DC nonprofit that provided psychological and vocational services to women experiencing homelessness. Colleen is a passionate advocate of women's rights and hopes to combine her passion for issues of gender equality and media in the fields of marketing or advertising to help create positive portrayals of women in media.
Dhrumil Patel is a rising sophomore at Duke University majoring in Computer Science with a Markets and Management certificate. He was born in Saudi Arabia but spent most of his life in the fine city of Houston, Texas. A southerner at heart, Dhrumil loves a plate of barbecue, watching football, and weight lifting.  As an aspiring entrepreneur, he loves reading up on startups and pondering over the next big idea. When he isn't coding away on his computer, he enjoys playing club racquetball, watching a movie, or just eating out with his friends. He also prides himself on making a mean protein shake and crafting the perfect breakfast omelet. At Duke, he is a member of the Compass Fellowship which aims to increase the awareness of social entrepreneurship. Before DSV, Dhrumil interned at a startup named Wislr and worked on database management and marketing. He looks forward to returning to the Valley next summer and interning at another company that works with travel, social media, or data analytics.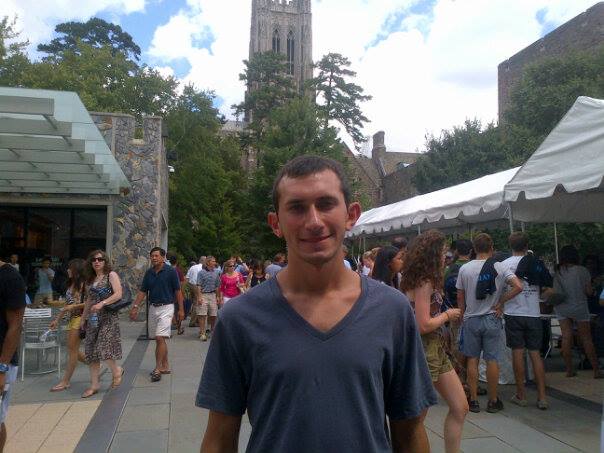 Ethan Levine
Ethan is a rising sophomore at Duke University, majoring in mathematics and statistics. He grew up in Long Island, outside of New York City, so living in Silicon Valley has been a very new experience. Although this is his first time in the valley, he is very interested in innovation and entrepreneurship, related to technology or otherwise. Outside of academics, Ethan has done research with the math department at Duke University and enjoys trivia.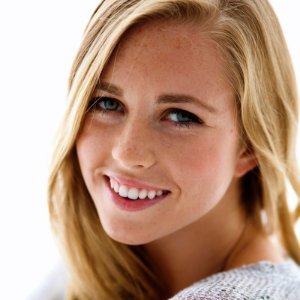 Hayley is a rising junior at Duke University majoring in Public Policy with a certificate in Markets and Management Studies. Although she was born and raised in San Diego, she is not partial to Southern California and is enjoying her time here in the Bay Area. Hayley is excited to expand her career aspirations throughout the program and is looking to possibly merge her interests in law and business or to use her creative background in a technological setting.  A dancer since the age of three, Hayley is a member of the Duke Dancing Devils and in her spare time she enjoys cooking, hiking, yoga, and traveling.  She will be living with a host family and studying in Sevilla, Spain in the fall.
Jack Heller
Jack is a rising Junior majoring in Economics at Duke, with a certificate in Markets and Management and a minor in political science.  A graduate of Ridgefield High in Ridgefield, CT, Jack is an avid sports fan and former varsity basketball and football player.  He also loves teaching, coaching, and mentoring kids as he did as a volunteer basketball coach and camp counselor, and still does as the oldest of four children.  Jack loves the tech industry, and and also has interests in history and finance.  As a competitive person who loves working in a team environment, Jack plans on entering the business world upon graduation.  After interning at Ridgefield Capital for two summers, a hedge fund in his home town, he has taken an interest in sales and trading as a potential career start.  He is also fascinated with the startup culture in Silicon Valley, and could see himself working in the entrepreneurship area, or in the business consulting realm.  One day, Jack dreams of running his own hedge fund or venture capital group, investing in startup ideas he believes can thrive. In his spare time, Jack loves to play and watch sports, spend time with his family, listen to music, and travel.
Jenny Scherl
Jenny is a rising sophomore at Yale University studying Political Science.  Born and raised in South Orange, New Jersey and attended Lawrenceville (a prepatory boarding school). Jenny has spent every summer in California, and sees a future for herself here. In the past, Jenny has worked as a coach, has taught sign language to deaf children and has interned with three start-ups on the east coast.  In addition to interests in innovation, entrepreneurship and helping others, she is also an avid sports and digital media fan.  A member of the Yale Varsity Squash team and The Yale Daily News, Jenny loves representing Yale, doing field reporting and cheering on all Yale Bulldogs.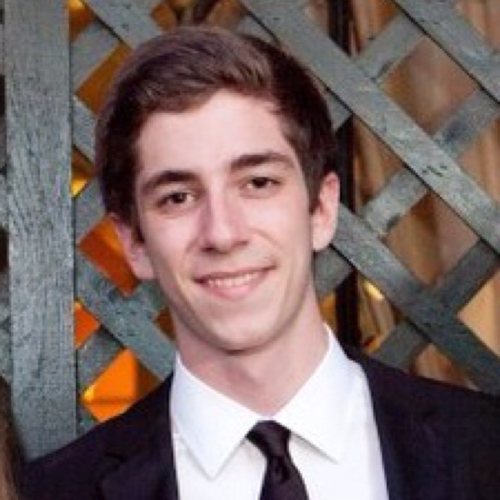 Kitt Rosenfield is a rising junior at Duke University majoring in Psychology with a certificate in Markets and Management Studies. Kitt is from New York City but moved with his family after high school to Washington, DC and, more recently, to Philadelphia. Kitt has enjoyed getting to know some of the big East Coast cities but is excited to have the opportunity to explore the West Coast and see all that the Bay Area has to offer. Kitt has had experience interning in new development marketing at Douglas Elliman in New York and held an internship helping to launch a job search website, Connectable, though he is most passionate about both entertainment and technology and is looking to work at the intersection of the two fields in the future. Kitt is looking forward to what Duke in Silicon Valley has in store for him and hopes to end up back in the Bay Area after graduating from Duke.
Matthew is a rising junior at Duke studying Economics with a minor in Political Science and a certificate in Markets and Management Studies. Matt graduated from Mounds Park Academy, a small high school in St Paul, Minnesota. While at Duke, Matt has been involved in a number of different groups, including the Marketing Club, several musical ensembles including the a cappella group, Rhythm and Blue and his fraternity. In his free time, Matt enjoys playing soccer as well as tennis, going to concerts and traveling around the world. Over the summer, he worked as a market development intern at Medtronic, a medical device company based in Minneapolis, Minnesota.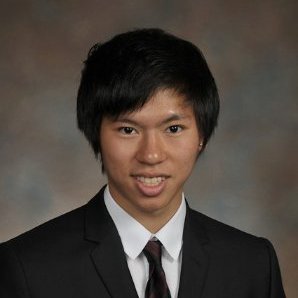 Oscar is a rising junior at Duke University studying Electrical and Computer Engineering and Computer Science. Oscar was born and raised in Hong Kong, but frequently visited Taipei, Taiwan, where his family was originally from. Oscar enjoys keeping up with tech news and learning about innovative applications of technology. This summer, Oscar was interning at GetScale, an early stage company based in Redwood City, which focuses on scalable electronics manufacturing. In addition to technology, Oscar loves travelling and exploring different cultures, and is planning to go abroad next semester to France through the Georgia Tech Lorraine program. He hopes to have his own tech company one day.
Peter Kann
Peter is a rising Junior at Duke University and is currently studying Biology with minors in Economics and Italian.  He was born and raised in Pittsburgh, Pennsylvania and spent most of his young life outside where he fostered his love for the natural world and everything in it.  As a fan of all things digital, Peter also passionately follows the tech industry and hopes to one day merge his interests and work with sustainable forms of energy production.  In his free time Peter enjoys watching movies, eating new foods, and making attempts at nature photography.​

Regan is a rising junior at Duke University majoring in Mechanical Engineering. Regan was born and raised in the suburbs of Chicago and will passionately take on anyone in a Chicago vs. New York debate. Despite standing by Chicago as the best city in the world, she's excited to be in the heart of the Silicon Valley this summer to explore all the opportunities the tech hub of the US has to offer. With aspirations of being anything from a roller coaster engineer, food connoisseur, product design consultant, or urban planner, she's hoping this summer will give some clarity as to her direction in life.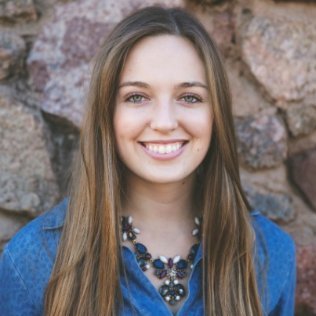 Shannon is a rising junior at Duke University majoring in Public Policy and pursuing the Policy Journalism and Media Studies certificate. Although born and raised in Phoenix, Arizona, she lived in Spain during middle school and attended the International School of Madrid. This experience immediately sparked her passion for traveling and dedication to working in new places. Her interests in politics, communication strategy, and media have taken her in several varying directions in the last two years – from advocating for Hindu-Pakistani refugee rights in India to writing for PolitiFact in Washington, D.C. and completing research on global fact-checking in London. These same interests have now driven her to the Silicon Valley, where she is excited to learn how politics and media shape companies' strategies and innovations. At Duke, Shannon is involved in the multicultural dance group, Defining Movement, The Chronicle, a freshmen pre-orientation program called Project Waves, and Kappa Kappa Gamma. In the fall, Shannon will head off on her next adventure: studying abroad in Buenos Aires, Argentina!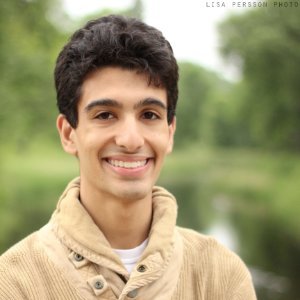 Sid Gopinath is a rising sophomore at Duke University. He is currently planning to major in Computer Science with a certificate in Policy Journalism and Media Studies and a minor in Neuroscience. Born and raised in the wonderful, sunny state of Minnesota, Sid has loved music his whole life. He continues to express this at Duke, where he is involved in orchestra, chorale, and an a cappella group (Rhythm and Blue). In addition, he will be an Associate Online Editor for The Chronicle newspaper next year. He also writes and edits for The Standard, an online publication. Sid enjoys running on the Duke Club Running team, where he is the webmaster, and hanging out with his friends in Mirecourt, a Selective Living Group on campus. Before coming to Silicon Valley, he went on a Kickstarter and Duke-funded road trip with three of his friends around the US to film a documentary about local music, titled "March, My Darlings." Sid has always been inspired by the amazing amount of creativity and innovation that comes from Silicon Valley and is hoping that he can find a way to merge his creative passions and career aspirations while he is here. If you have any questions, comments, or concerns about this blog, let him know because he designed it for this year's group!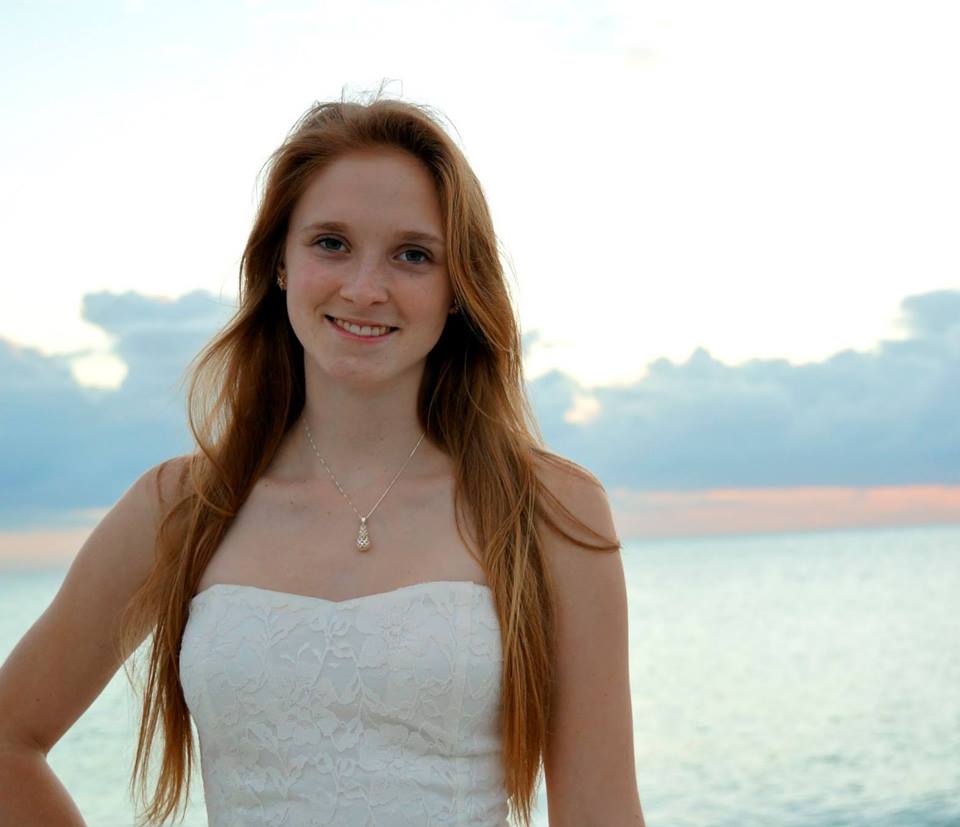 Sierra Smith
Sierra Smith is a rising sophomore at Duke University pursuing a BS in Computer Science, a certificate in Markets and Management, and a minor in Statistics.  She grew up in Silicon Valley, surrounded by an entrepreneurial culture.  Inspired by the innovative environment and her parents' careers in software companies in the Bay Area, Sierra plans to work in the high tech industry in Silicon Valley during the next two summers, as well as after graduation.  She hopes to take after Silicon Valley's strong female leaders, such as CEO of Yahoo!, Marissa Mayer and HP's CEO Meg Whitman, and is a Baldwin Scholar, a program at Duke aimed at empowering women.  Her other passions include photography and volleyball; she is a photographer for the Chanticleer, the Duke University yearbook, and plays on the Duke women's club volleyball team.