How to Become Rich and Famous: DSV Week 3
A (Contradictory) Guide to Success
"Communicating efficiently always pops" – Michael Barnett
At first glance, it is challenging to comprehend the significance of a blue square on a canvas. However, Yves Klein's iconic blue square is a masterpiece because of its sheer simplicity and skill required to paint a single color on a canvas so evenly. Just as this artwork communicates efficiently in its power of simplicity, so does product design – a lesson taught to us by product designer Michael Barnett who rallies for function over form. Michael showed us that the most effective way to communicate is through stripping away the unnecessary and allowing the essence of a design to shine through.
A lesson much harder to implement in our own Figma mockups for Allergood. This week, each team diligently worked to create a digital wireframe of their new idea for Michelle. While it was easy to cover the page with vibrant icons and colorful buttons, feedback from public interviews exposed a need for a simpler, more intuitive design. Once our class realized the power in simple design, we were all successfully able to communicate our solutions to our client, Michelle.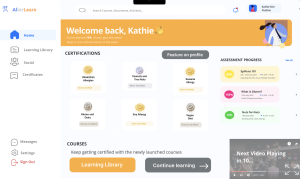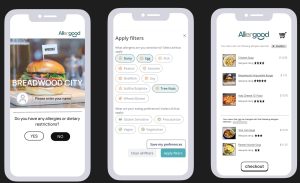 So if you want to be successful and brilliant, learn to see the beauty in the simple. Strive to make elegant and straightforward designs that truly pop and leave a lasting impact.
 "Find a niche for yourself. Do what you are good at" – Deb Liu
Try everything. A common piece of advice for Duke students prior to their first year with the goal of uncovering newfound interests. Throughout our third week in Silicon Valley, we have repeatedly heard that once you explore various roles and internships, it is essential to focus on developing specific skill sets to develop a niche and excel in your field of interest. Guest speaker Deb Liu, CEO of Ancestry, described her niche, which includes having a strong "product sense," or ability to "feel the design choices" and recognize how the product can be improved. A similar theme was echoed during our visit to Uber when product manager, Bryan Graeser, encouraged us to "find a niche for ourselves" so we can build trust and add value quickly to our teams. Part of developing this niche includes understanding one's strengths and areas of improvement, which demands having a high sense of self-awareness and willingness to constantly learn. Interestingly enough, it's not just individuals who should focus on their talents. Eddy Cue, SVP in Apple, explained that this is the same reason why Apple hasn't expanded into the social media sphere. He noted that an innovator can "look in a mirror and decide what [they're] really good at," and Apple is really good at iphones, credit cards, and the macbook I'm currently writing this blog post on! So explore different fields and take chances on things that excite you, but a hack to succeed in Silicon Valley is to become highly specialized in order to differentiate yourself from the competition.
"Never chase tail lights" – Deb Liu
The innovation realm is dynamic and often involves fierce competition. Deb Liu is an innovator who spear-headed Facebook marketplace and is now the CEO at Ancestry along with multiple board positions. Her advice was to "never chase tail lights." This principle emphasizes the importance of avoiding the temptation to copy or imitate competitors. By fixating on the actions and achievements of others, we risk losing sight of our unique value proposition and diluting our innovation potential.
Our student group decided to spear-head a new activity for Duke in Silicon Valley – California's Great America amusement park. While this trip was not sponsored by Duke, we hope we have created a thrilling tradition for the future DSV students.
In Silicon Valley and beyond, the true trailblazers are the ones who resist the allure of imitation and set their sights on forging new paths.
"Steal like an artist" – Michael Barnett
This quote from product designer Michael Barnett encapsulates the importance of learning from, drawing inspiration, and building upon the ideas and successes of others. In the ever-evolving landscape of product management, it is essential to seek out innovative solutions and approaches that have already been proven effective in the market.
Bill Schlough, CTO of the Giants, took inspiration from Disney's Club 33 – a secret society for only super fans – to his baseball stadium. His super, secret club entails a hidden bowling alley, lively pool tables, and spirited bar which brings in revenue and loyalty for the Giants.
By observing the designs employed by successful products, aspiring entrepreneurs and product managers can gain valuable insight to inform their own creations. Just as Bill took inspiration from one of the most influential entertainment corporations, we hope to embrace the philosophy of stealing like an artist.
"Be willing to learn; have cognitive empathy" – Rishi Tripathy
After meeting with various founders in Silicon Valley, it is increasingly clear that there is no one path to success nor one personality that predicts achievement. However, there are two specific traits that make individuals more likely to thrive in an ambitious industry: a willingness to learn and cognitive empathy. Silicon Valley is not for the closed-minded: companies are dynamic, flexible machines, pushing the status quo and driving progress. Due to technological advancements and a relatively unstable economic environment, there exists a high level of unpredictability in the world of start-ups and the tech sector. These unpredictable conditions mean that the most adaptable individuals, those who are always willing to learn, are the ones who ultimately thrive.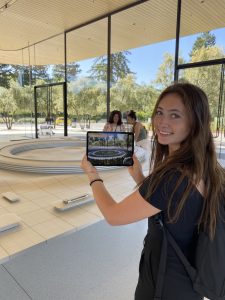 Here's Alice and Alana venturing into the hyped field of augmented reality to learn more about Apple Park. While we do not know if AR/VR has a place in the future, it's always fun to dabble in new technology.
Rishi Tripathy, head of product at On Deck, further explains that the second piece of the puzzle includes having a strong ability to empathize with others, including your customers. Understanding the customer's perspective and pain points through cognitive empathy allows designers to develop effective solutions.
As a way to develop cognitive empathy with their clientele, groups ventured into downtown San Carlos to interview servers, customers, and restaurant owners about their wireframes. Just as Eddy Cue from Apple said, "if you care about the customer, then the results follow." These interviews allowed us to more effectively address pain points and refine our solutions.
"I only work 30 days each year" – Eddy Cue
Throughout our visits to the San Francisco Giants Stadium, Uber, and Apple this week, we were exposed to dramatically different work environments. At the Giants' Stadium, we could overhear VIP club members playing pool inside while loud fans cheered for the Giants as they stole bases and hit home runs against the blue bay backdrop. At Uber, we entered the flourishing tech industry, which included a free smoothie bar and gorgeous views of San Francisco. Finally, we were transported to a utopian world at Apple Park filled with floor-to-ceiling glass windows, lush greenery, and of course, an Apple store! Although each environment was conducive for different jobs, one theme that was echoed throughout our various excursions was to find a career that you truly love. Yes, the free smoothies, coffee, and baseball tickets are exciting perks of working for some of the largest companies in Silicon Valley. Nonetheless, once the novelty wears off, and all that's left is your career, are you going to be happy devoting your days and weeks to your work? Eddy Cue beautifully described his attitude towards his career, noting that he "only works 30 days each year," and the other 300-something are spent having fun because he is deeply passionate about the work Apple does. Bill Schlough, head of technology of the San Francisco Giants, reiterated a similar sentiment. He emphasized how grateful he was to get to wake up each day and cheer on a team he truly loves. People are often inclined to prioritize money, not happiness when selecting a job. Nonetheless, our various speakers and tours have continuously emphasized that if you do what you love, money will follow, not the other way around.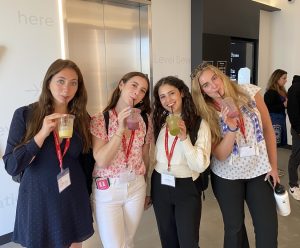 It's clear that there is no one way to become rich and famous in Silicon Valley, so carve your own path and do what you love.
Alice is a rising sophomore from Westfield, New Jersey. At Duke, she plans to study Computer Science and Statistics while pursuing a certificate in Innovation and Entrepreneurship. Her favorite involvement on campus is performing with the Momentum Dance team. She is excited to be a new shareholder for Campus Enterprises as a director of GBI where she hopes to apply her new entrepreneurship skills! Alice loves hiking, dancing, pickling, coding, and spending time with friends and family. She is so excited to visit the nation's hub for entrepreneurial enterprise and form connections with new peers and mentors.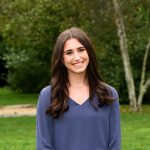 Alana is a rising sophomore from Melville, NY. During her time at Duke, she plans to major in Computer Science and pursue the Innovation and Entrepreneurship Certificate. She is interested in exploring the intersection of medicine and technology, and serves as DTech's HealthTech interest group leader. She also serves as a mentor for younger students interested in science as a member of FEMMES + Connect. In addition to her academic pursuits, she enjoys playing tennis, taking photos, relaxing by the beach, reading, and spending time with family and friends. She is excited to learn the entrepreneurial and leadership skills required for launching a new venture while also exploring everything Silicon Valley has to offer.