eBay Site Visit
by Dhrumil Patel
After arriving at the wrong eBay campus (South campus – which seemed really cool as well), my group arrived at the North campus to meet the rest of the DSV kids. Initially, this campus looked incredibly high-tech and modern.
Upon entering we were all given name badges and we were greeted by Sadey Kindt, the University Recruiting Coordinator, and Beth Axelrod, the SVP of Human Resources. They debriefed us on the afternoon eBay Inc planned for us. The events were going to be a Q&A by Ms. Axelrod, a presentation by Peter Wade, and a tour of the PayPal showcase (incredibly cool!).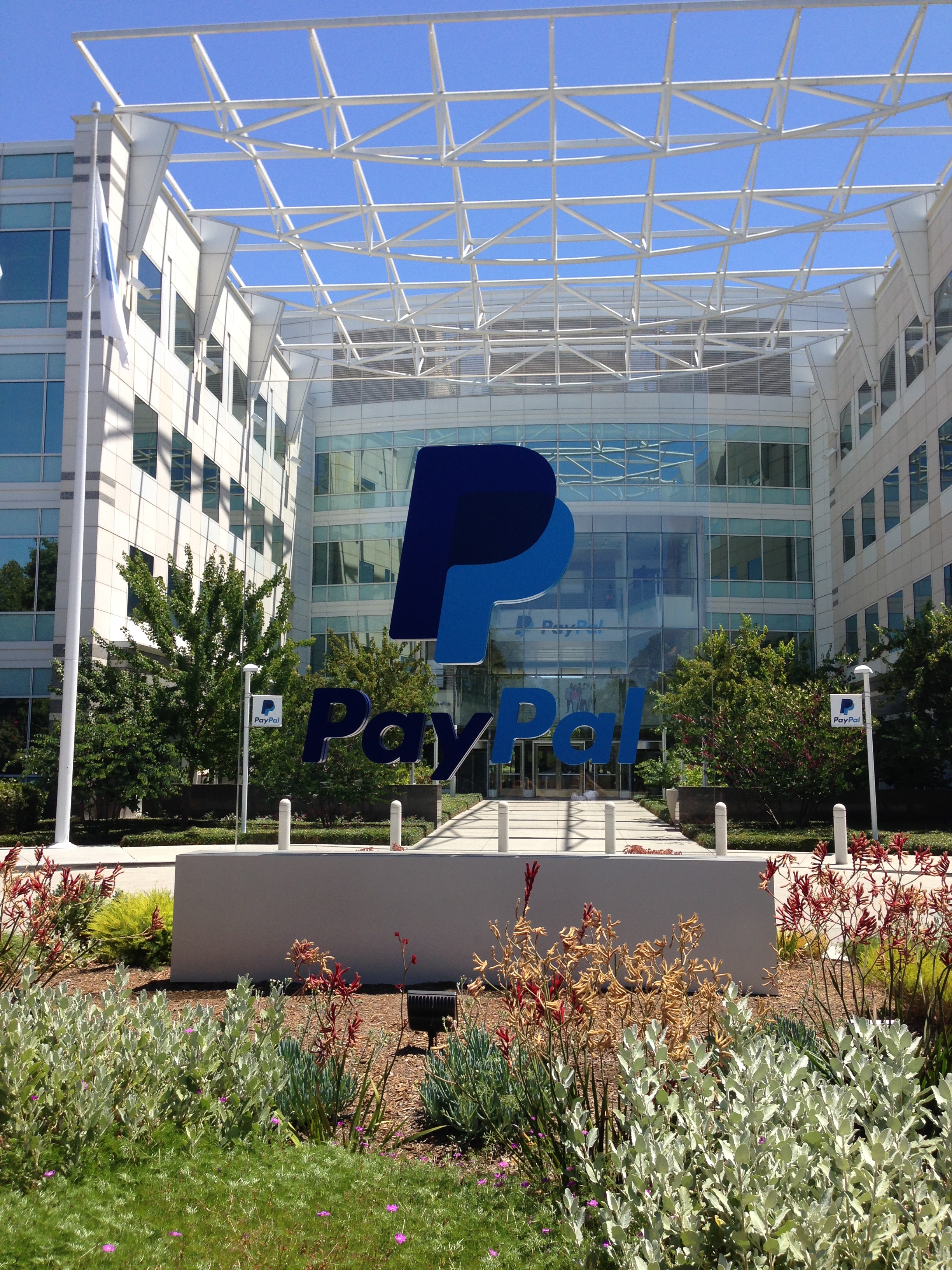 Once the group was ready to go, we were lead to this presentation room which contained three large screens and a flat screen. Ms. Axelrod explained her role at eBay inc and her path to her current position. She also discussed eBay's hiring process for senior roles and what she looks for in eBay's candidates.  After a Q&A learning more about her and the company's structure, she handed us over to the next speaker.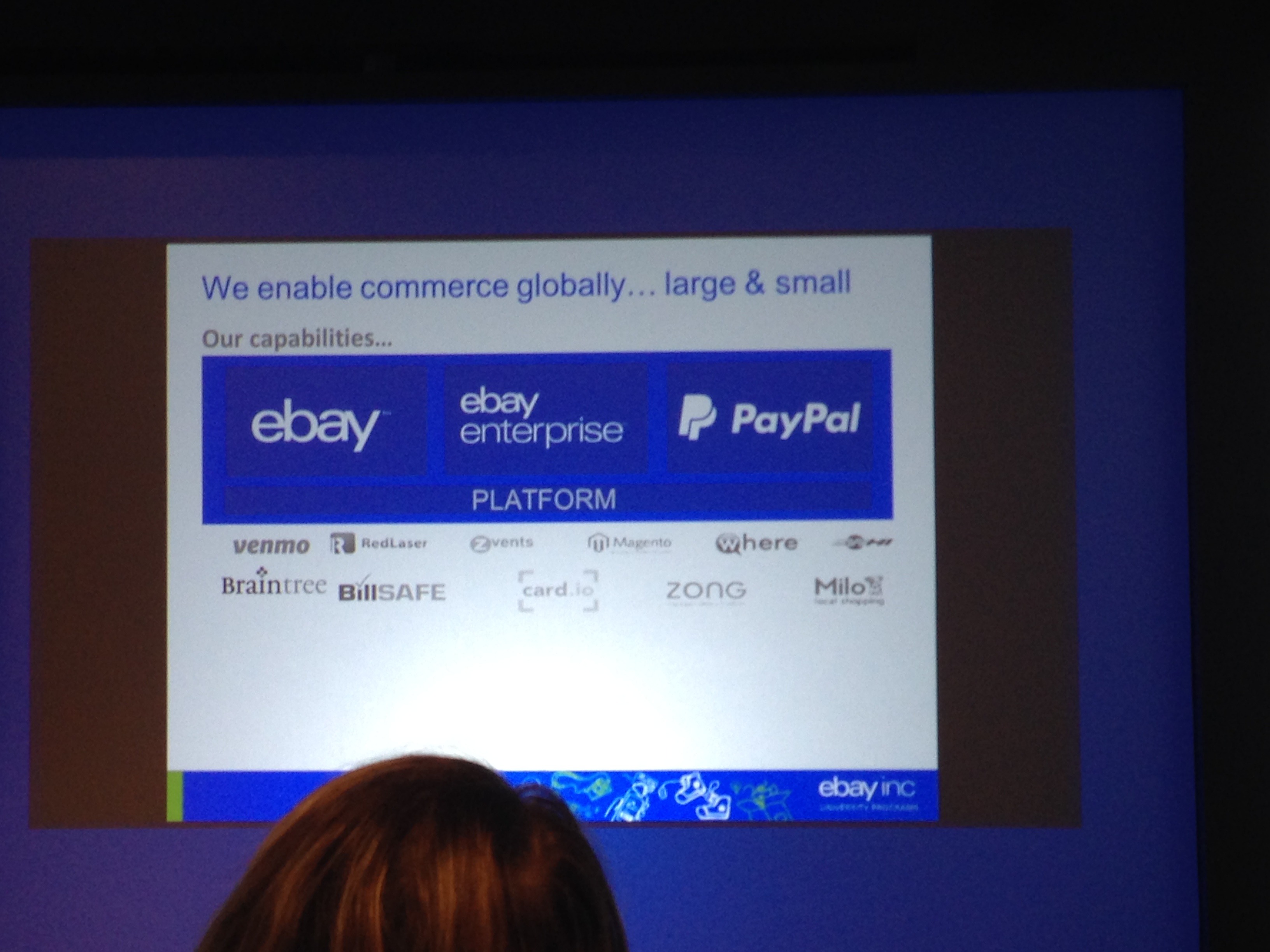 Peter Wade, originally from England, serves as the Director of Finance. Before he began, he expressed his sincere interest our program and how he was up-to-date with our blog (his prior research into our program was amazing). The way he spoke to us and allowed us to ask questions attested to his engagement with us and his humility. He initially worked as a consultant, but decided he wanted a different path. After considering his options, he decided to work for eBay (which was much smaller then). He made the decision because he loved the service (he is avid user of eBay – find him!) and he loved the company's mission. Thereafter, he explained how eBay was born and the changes ever since. He asked us what came to mind when we thought about eBay. Almost all of us claimed: a site where people auction off goods and buy used goods. However, those two actions are actually a minority of its business today. eBay is actually comparable to an online mall. You can shop for goods of all kinds, provided by name-brand retailers and private retailers who use eBay's platform.  He discussed eBay inc. through the lens of disruption and highlighted how eBay scaled its service and moments where it incorrectly executed plans to expand. He also discussed eBay's acquisitions, such as PayPal and Braintree, and why eBay acquired those companies. His presentation provided a wonderful insight into the company and their plans to move forward (very thorough and awesome!)
Finally, Michael and Eric, our showcase tour guides, escorted us from our seats to the entrance of their showcase. Not only did they explain that the products and service we would see were already live in select locations, but also we could take pictures and ask questions (they were ready to pose for pictures as well). After giving us a slight intro on PayPal's work with a local mall with interactive window shopping, they opened the massive door leading into the showcase.
(Drum roll please!)
The showcase was beautifully designed and separated into stations. Each station mimicked a real life scenario and they integrated a corresponding PayPal service to show the interaction. The first station was highlighted by Eric (he is hilarious and loves to joke on himself). The scenario involved both the business and customer side. Acting as both, Eric explained how PayPal can allow a customer to check-in, update their check, and eventually pay with the PayPal seamlessly. The business can see that Eric has checked in, it can view his part purchasing history, offer specials, and enhance the experience for Eric.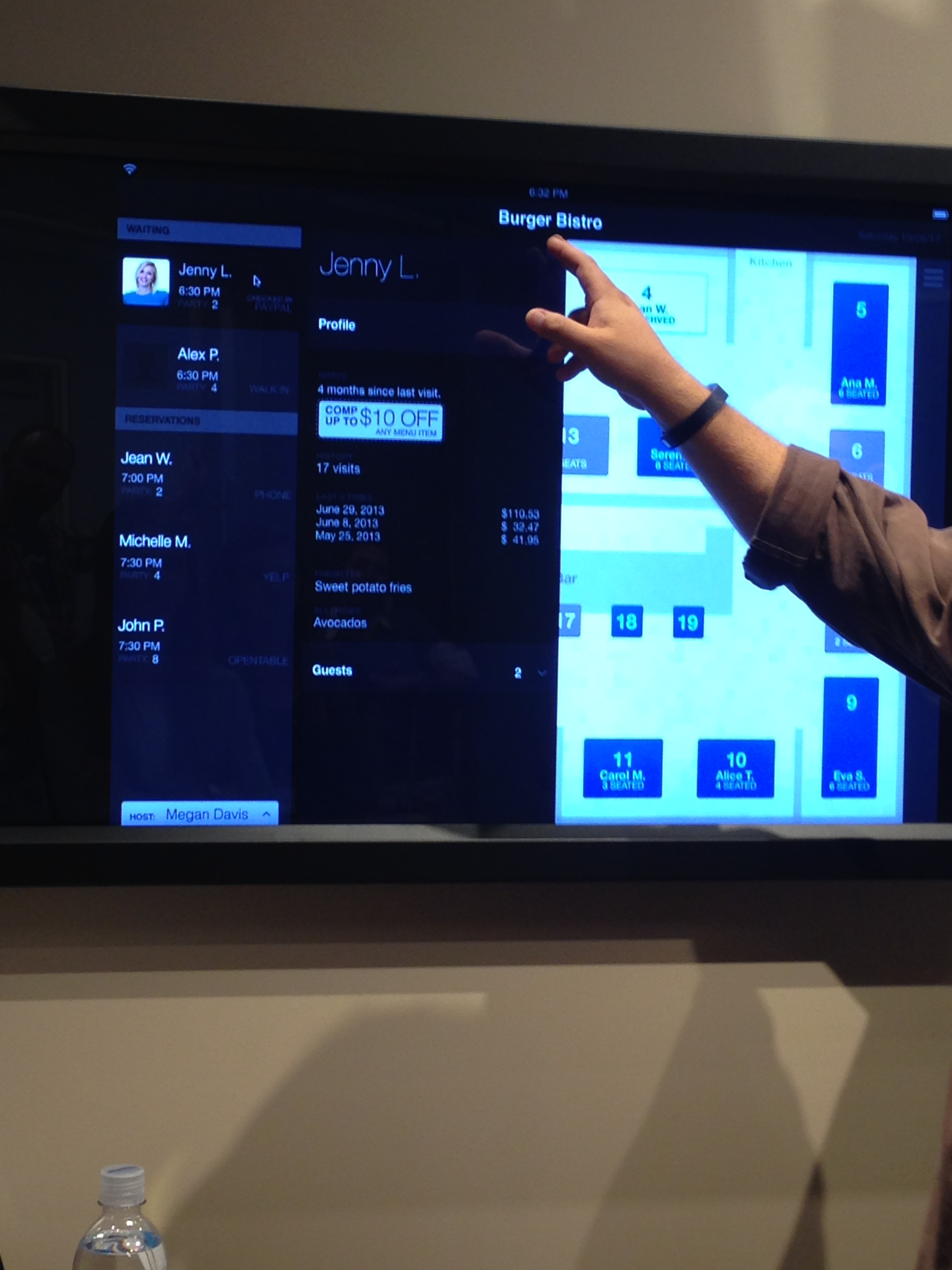 Michael (equally as hilarious) who discussed the original eBay platform and the upgrades they made. He used the scenario of browsing the service, discovering recommendations from friends, and viewing product through the lens of an online-store. The experience focused the user with the seller so they user could also browse the sellers other products (analogous to shopping at a specific storefront).
The next two stations focused in on grocery checkouts and explaining how PayPal worked in terms of returns. Mike and Eric bounced off of one another as they explained how PayPal can essentially build your receipt as you select and scan barcodes at grocery stores. Once you finish you can pay your groceries with one swipe and display the online receipt on your way out. Moreover, let's say Michael bought a bag of banana chips (they actually had them on display!) but decided he didn't want them. He can return them without worry on his or the vendor's behalf. PayPal, if linked directly to your bank account or card, actually serves as a wall. Your information never leaves them into the hands of the vendor. Instead, PayPal temporarily pays for you until the transaction is approved on both ends. If it is not, you receive your money back (as in the case of a refund).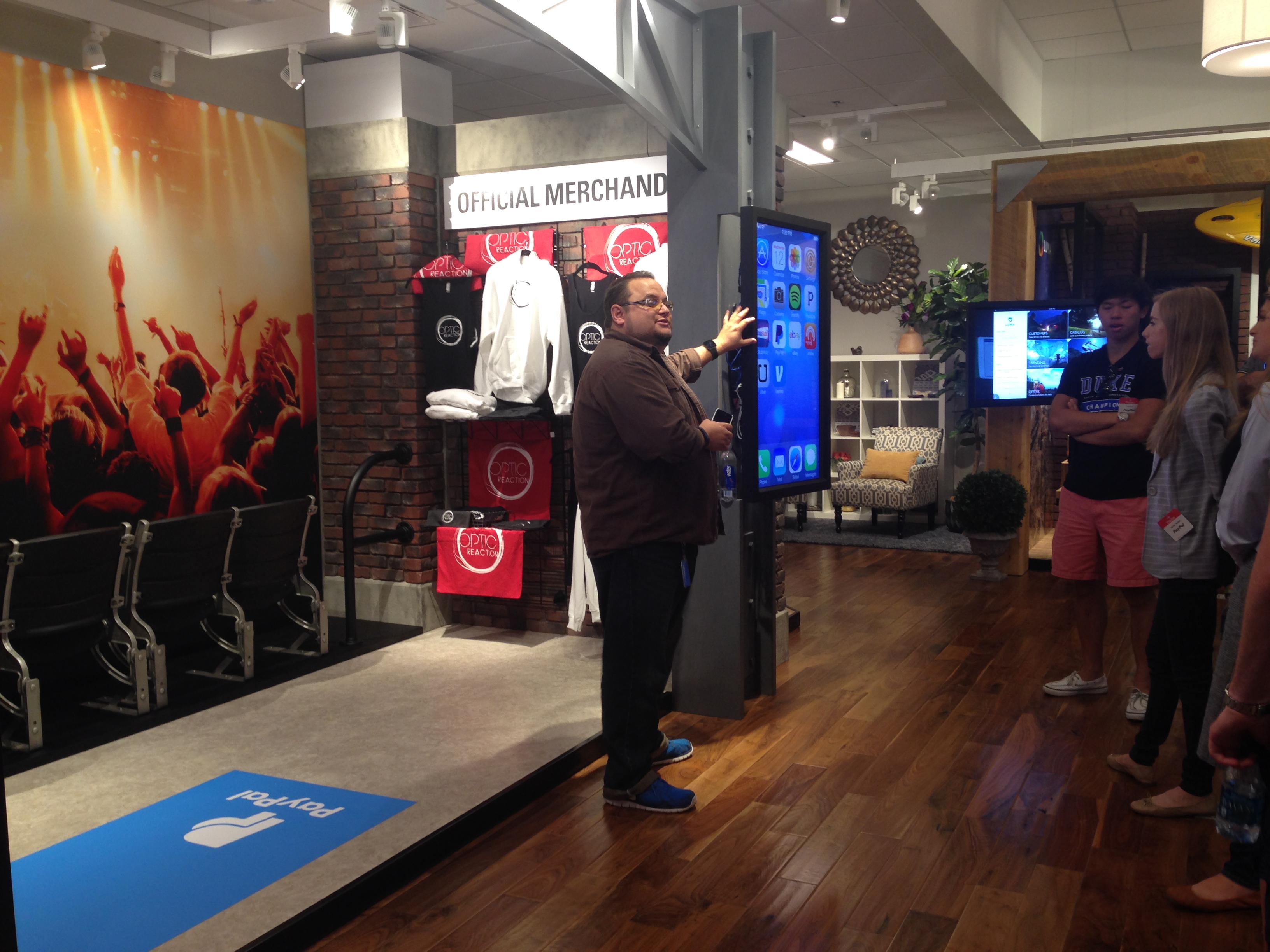 Overall, eBay inc (not eBay!) was one of the best site visits of our program. The team was very open about their roles and the company (and hilarious). We were all thankful for the opportunity to learn so much about eBay inc and have the privilege to see the showcase and meet upper-level employees.
eBay inc. is doing some great things so be on the look out!