The Duke in Silicon Valley 2015 students are from a wide variety of backgrounds and majors across Engineering and Computer Science to Psychology and Public Policy and Economics to individually designed programs.  Read below to learn more about this year's outstanding cohort of 19 adventurous Duke University students hailing from around the country!
Matt Alston
Matt Alston is a rising junior at Duke University. He is majoring in Computer Science with a certificate in Innovation & Entrepreneurship. He is from Atlanta, Georgia, and his interests include basketball, reading, music, and spending time with friends. For Matt, Duke in Silicon Valley will hopefully provide the opportunity to learn how to build a great company, and to make connections in the Valley where he one day hopes to live. This comes at a very valuable time for him as he pursues his first technology venture. He is most excited about being in the Bay Area and living and breathing the Silicon Valley startup culture.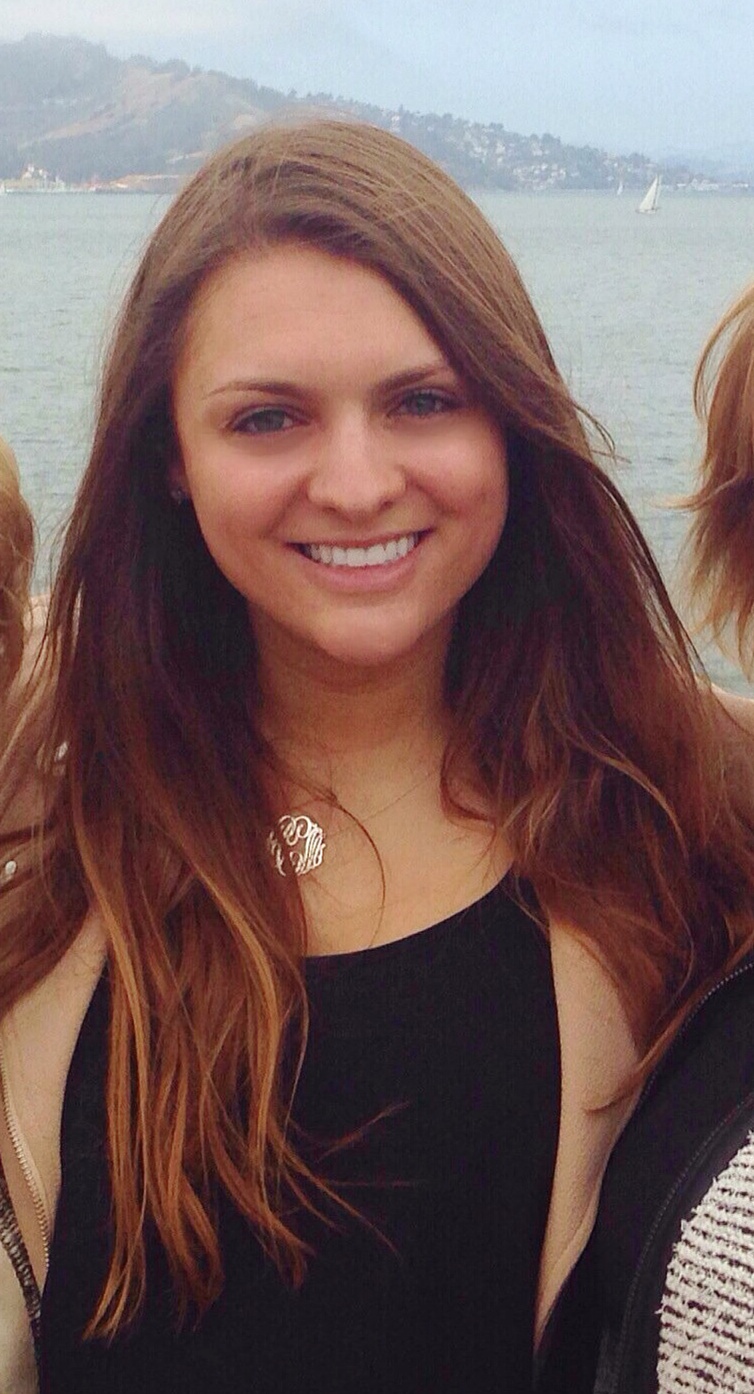 Courtney Carter
Courtney Carter is a sophomore at Duke University. She is majoring in Psychology with an Economics minor and a certificate in Innovation and Entrepreneurship. She has three sisters and one brother and grew up in San Francisco, California. Growing up in such close proximity to Silicon Valley, she is thrilled to be participating in this Duke program– eager to learn more about innovation and entrepreneurship within one of the largest technology hubs in America. Beyond her passion for innovation and entrepreneurship, she enjoys hiking, spinning, baking with friends, and spending time at the beach.
John Gilhuly
John Gilhuly is a rising Junior at Duke, majoring in Computer Science, and minoring in Classical Studies and Economics. John grew up in Silicon Valley and has always been inspired by the amazing things new companies in the area have been able to accomplish. At Duke, John has served as the Technology chair for the Duke Ski and Snowboard Team, as well as the Recruitment Chair for his Selective Living Group. John has worked in a number of technology start-ups, mainly centered around social games and mobile applications. His other interests include swimming, and singing with his a cappella group at Duke. In the future, John plans on working with the intersection of technology and music, and he hopes that this program will help him further that goal.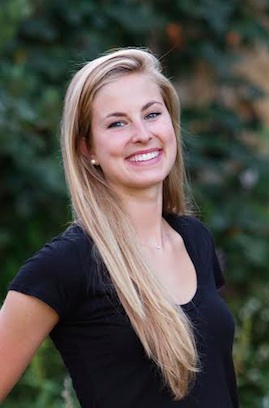 Kate Gilhuly
Kate Gilhuly is a rising sophomore at Duke, interested in minoring in Computer Science and either majoring in Public Policy or creating her own major in the area of Social Entrepreneurship. Kate was born in the Bay Area but spent 6 years of her childhood in London, England. At Duke, she is part of an entrepreneurship organization called Campus Enterprises, is a staff member for a freshman orientation program called Project Waves, and works as a production assistant for an online publication called the Standard. While the Silicon Valley area is very close to her home already, she is excited to be able to explore the area through a new lens, focusing more on the network of intelligent business owners and successful companies in the technology hot spot that Silicon Valley has become!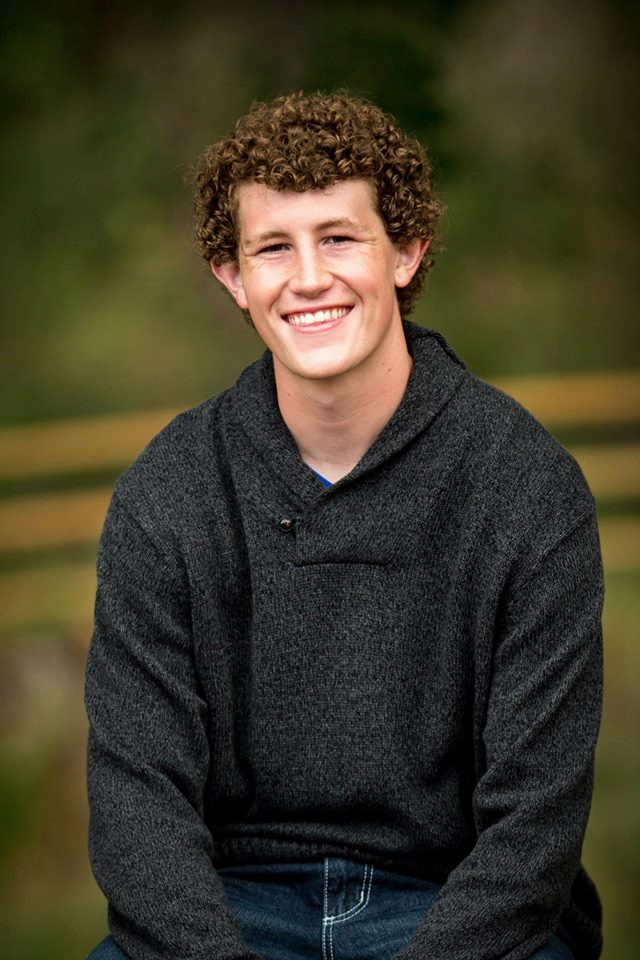 Jonathon Gillespie
Jonathon Gillespie is a rising sophomore at Duke University pursing a major in Mechanical Engineering with a certificate in Innovation and Entrepreneurship. Born and raised just outside of Denver, Colorado, Jonathon has cultivated a love for the outdoors and all that nature has to offer. He is excited to explore Silicon Valley and eager to refine his idea of what it means to be a socially conscious entrepreneur. At Duke, Jonathon is involved in Duke Student Government, plays on the men's club volleyball team, sings in Duke Chorale, and gives campus tours.
Ian Grimes
Ian Grimes is a rising sophomore at Duke University pursuing a major in Mechanical Engineering with a certificate in Innovation and Entrepreneurship. Ian grew up in Westport, Connecticut and is the oldest of three. His interests include volleyball, clumsy attempts at surfing, watching movies and scouring the internet for developments in the alternative energy field. Over the last few years Ian has interned at a tech startup, a private equity firm and dedicated a summer to becoming an EMT. He looks forward to visiting California for the first time and making the most of his time in DSV.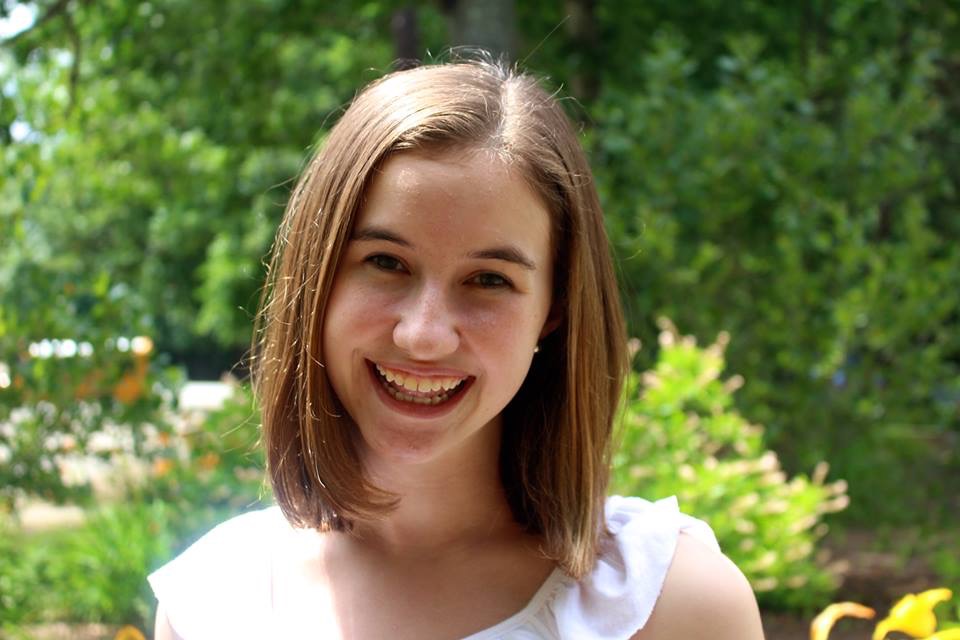 Amanda Hedgecock
Amanda Hedgecock is a rising sophomore at Duke University planning on majoring in Computer Science, minoring in Music, and pursuing a certificate in Innovation and Entrepreneurship. Born and raised in Old Bethpage, NY, she is a nationally recognized violinist having performed as a soloist and orchestra member in venues such as Carnegie Hall, Lincoln Center, Kodak Hall at Eastman Theater, and the Kentucky Center for the Performing Arts. At Duke, Amanda is pursuing her passion to combine music and technology in her studies and is involved with the Duke Engineers for International Development. Additionally, she enjoys running and triathlons and represents Duke as a member of the Duke Triathlon Club. She is looking forward to her time with the Duke in Silicon Valley program where she hopes her experiences in the center of entrepreneurship will provide a foundation for her career in high tech.
Grant Kelly
Grant Kelly is an undergraduate at Duke University studying economics, music, and a little bit of computer science. Hailing from beneath the humid tree canopies of Atlanta, GA, he is a percussionist, an Eagle Scout, and an older brother to at least three sisters. In previous summers, he has interned at Wahoo Fitness, an Atlanta based technology company, as well as for Sean Hamilton, a multi-platinum winning record producer, known for producing the Justin Bieber song 'One Less Lonely Girl'. Grant plans to combine his love of technology with the liberal arts by pursuing a career in technology, specifically focusing on design and strategy.
Joseph Lam
Joseph Lam grew up in San Francisco, California. He is a rising junior majoring in Program II, and in his free time, he fences on Duke University's varsity fencing team. Joseph spent most of his high school years traveling for fencing, and has always enjoyed being on the move – biking, hiking, and visiting new places, whenever he can. He is a full-time inspiration junkie, avid learner, and on the weekends, he likes to catch up with friends and explore the city. Joseph has helped start a biotech-energy company that processes industrial growth medium waste into renewable resources, and loves helping Duke students as a peer advisor for the Academic Advising Center. This summer, he is working at a company called Alumnify at the 500 Startups accelerator in Mountain View, California. Joseph is most passionate about entrepreneurship, making meaningful connections with others, and living a purposeful life.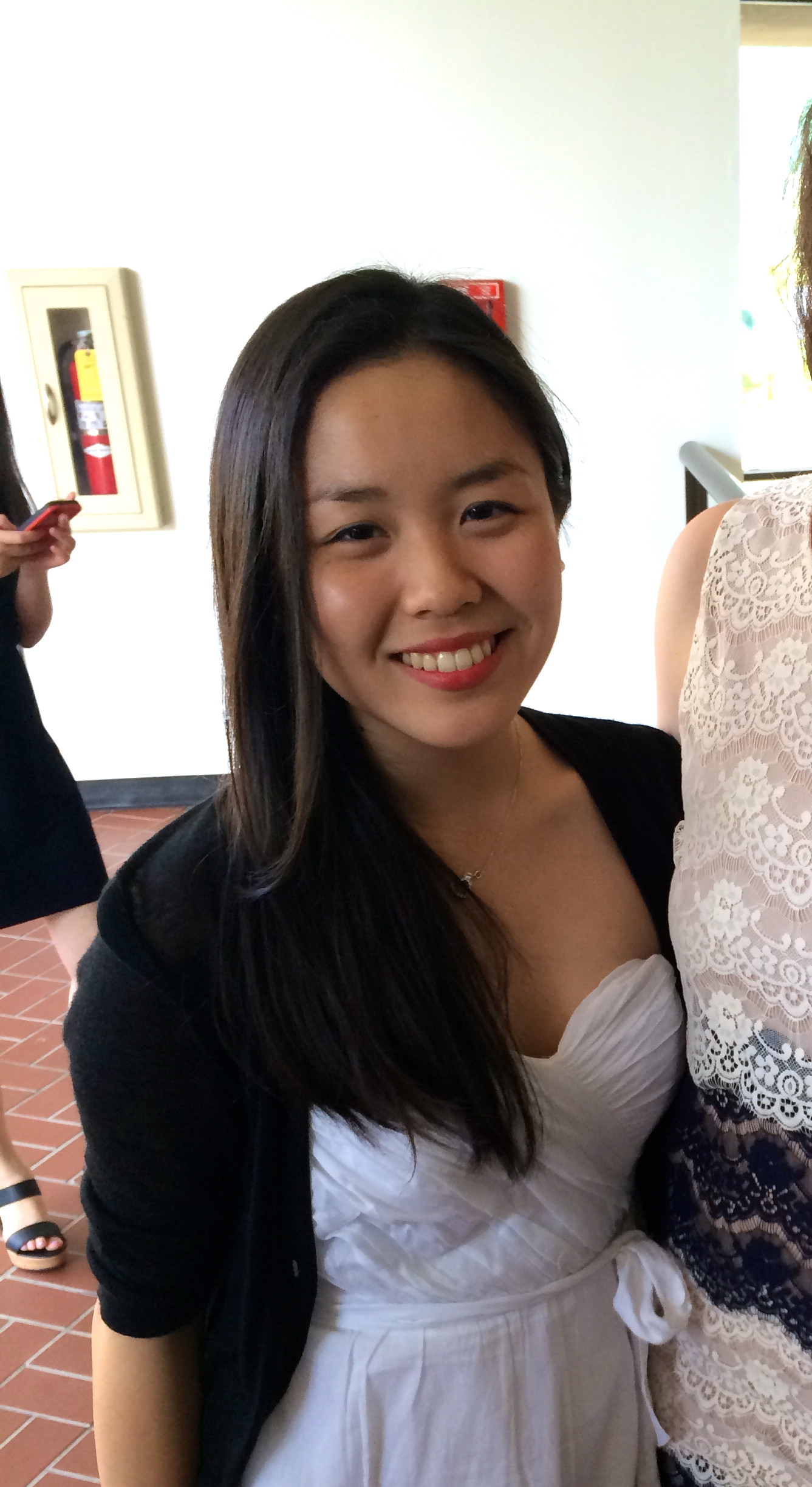 Wendy Lau
Wendy Lau is a rising sophomore at Duke University planning on majoring in Computer Science with a certificate in Innovation & Entrepreneurship and Markets & Management Studies. Born and raised in sunny Miami, Florida, Wendy spent most of her time exploring the tropical nature and the vibrant art scene the coastal city had to offer. When not enjoying the great outdoors, she loves to create stuff – cards, origami, fusion dishes, and cookies, to name a few. She prides herself on making beautiful and yummy fruit tarts. In turn, to burn off the calories, she loves to dance and play competitive team sports like badminton and volleyball to stay active. Next fall, she will continue to dance as part of Dhoom, Duke's fun-loving Bollywood fusion dance team. Currently, Wendy works in sales for Vector Marketing. She has loved meeting and learning from people and gaining practical skills in the field, and she can't wait to take her journey to the Silicon Valley in hopes to discover and learn even more.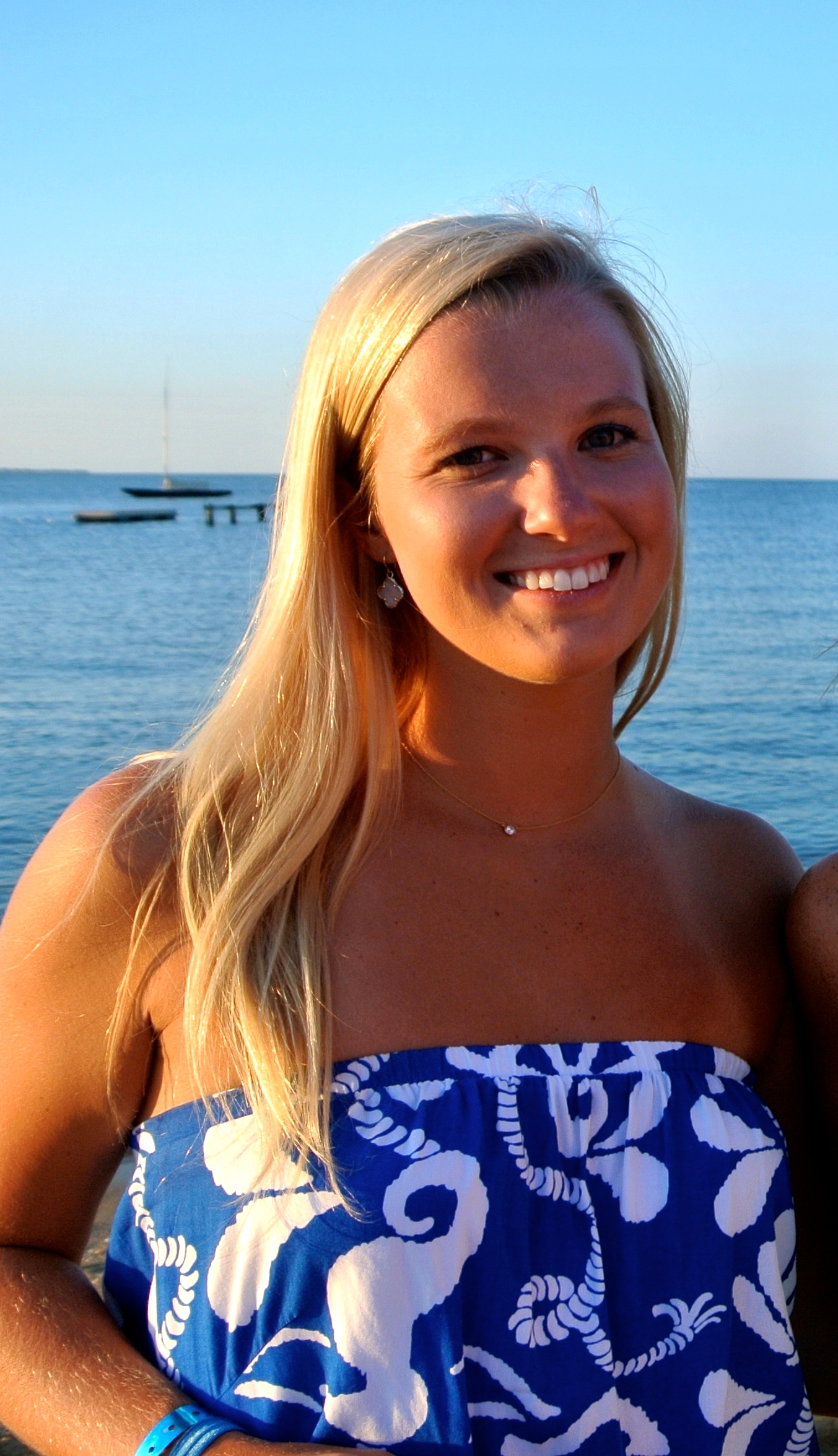 Winslow Laverack
Winslow Laverack is a rising sophomore at Duke University planning to major in either Political Science or Public Policy with a certificate in Innovation and Entrepreneurship. Born and raised in Connecticut, Winslow has not yet had the opportunity to spend time in California, but she is excited to explore the Bay Area as well as the start-up and technology hub of Silicon Valley. Winslow spent her high school years at a boarding school in Concord, New Hampshire where she sang a cappella and was a varsity athlete in field hockey and crew. At Duke, Winslow has become involved in the Duke Association for Business Oriented Women and the Duke Marketing Club. Winslow enjoys spending her free time with her friends and family, binge watching Netflix series, spending time outdoors, and traveling as much as possible. Winslow has broad interests in social entrepreneurship, impact investing, venture capital, technology, media, journalism, and entertainment. She believes that the classroom and experiential learning in Silicon Valley will not only be an amazing experience, but will also help give her direction for pursuing her various interests in the coming years.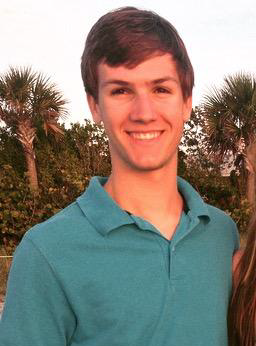 Macrae Montgomery
Macrae Montgomery is a rising sophomore at Duke University majoring in Mechanical Engineering, and he plans to minor in Physics or ECE. Macrae was born and raised in Newport News, Virginia. Before entering the Pratt School of Engineering, Macrae constructed CAD models at the Thomas Jefferson National Accelerator Facility, started a fledgling video editing business, and worked at Chick-fil-A for several years. He also developed interests in guitar, golf, and Ultimate Frisbee. At Duke, Macrae is a Recruitment Chair and Social Chair for the Delta Kappa Epsilon fraternity and an excited new member of the Duke Motorsports team. In fact, before traveling to California this summer, Macrae will be heading to Brooklyn, Michigan with the Motorsports team for the Formula SAE competition. He has only been to California once before, so he hopes to make the most of his time in Silicon Valley and take advantage of all it has to offer. Macrae is participating in DSV to hone his entrepreneurial skills and increase his understanding of the corporate world.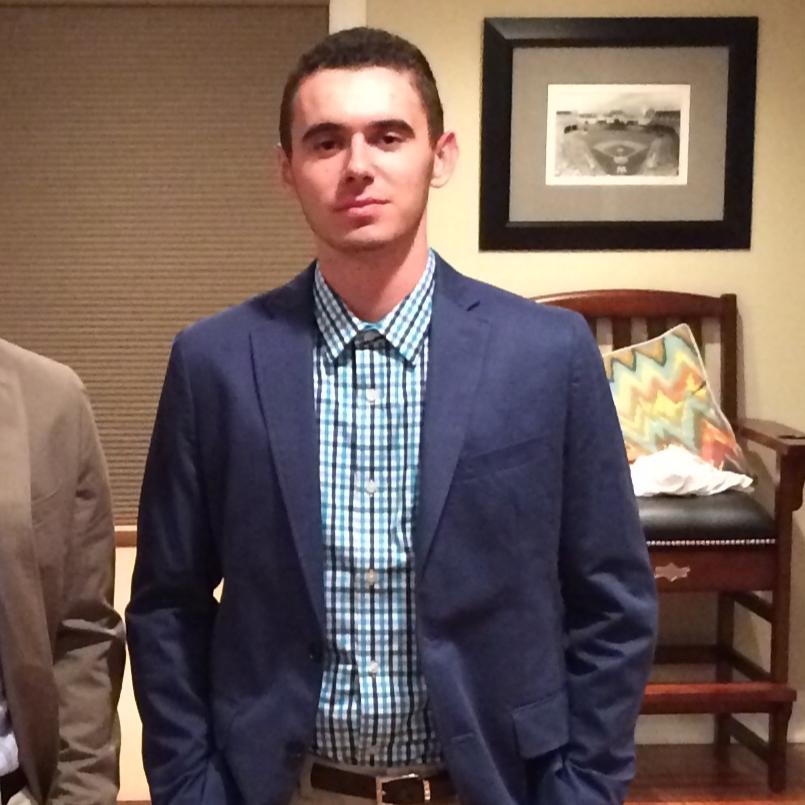 Rob Martorano
Rob Martorano is a rising sophomore at Duke University pursuing a BS in Computer Science, a certificate in Innovation and Entrepreneurship, and a minor in Statistics. Receiving his first computer for his third birthday, he has been an avid technology fan ever since. Despite growing up just outside New York CIty, in Northern New Jersey, he looks to spend his life in Silicon Valley. He is fascinated by the startup culture and cannot wait to become a part of it as soon as possible. Known by all his friends to be an ideas man, he hopes one of them will eventually be the next big thing. While at Duke, Rob is currently working on a startup, DailyDonator, that aims to fund charitable donations through the use of mobile advertisements. He also is a member of Design For America, a club that looks to find innovative solutions to complex social problems. In his leisure time Rob is a sports fanatic who enjoys playing baseball, golf, and snowboarding. When not participating himself, he can be found volunteering as a coach for the youth leagues near his home.
Krista Rose Niemeier
Krista Rose Niemeier is a rising junior at Duke University majoring in Public Policy and Economics with a certificate in Innovation and Entrepreneurship. Before attending Duke, Krista earned her International Baccalaureate Degree from the Academy for Business & Finance in New Jersey. She is now Vice President of Duke's Association for Business Oriented Women and Class Council and is actively involved in Duke's Innovation & Entrepreneurship department. Having spent her life solely on the East coast between the New York Metropolitan area and Duke, she is excited to explore the West Coast's Bay Area this summer. Specifically, she is eager to be immersed in Silicon Valley and its many opportunities where creativity and technology intersect in the world of business. Before traveling to Silicon Valley, Krista is interning at a data analytics company in New York City and will afterward be studying abroad at Scotland's University of Saint Andrews this fall.
Maria Pacheco
Maria Pacheco is a rising junior at Duke University, majoring in Public Policy with a minor in Economics. Although Maria is a Texas girl born and raised, she still holds strong cultural ties to Mexico, where her family originates and most of them still live. It is this history that spurred her involvement with the executive committees of Mi Gente and Duke Students for Humane Borders. She is also a founding sister of Lambda Theta Alpha Latin Sorority, Inc. at Duke University, a Latina based academic sorority. In her time serving within these organizations, she has managed to interact with a number of non-profit foundations and realized their importance. Maria hopes to one day create her own social foundation and is excited to see how DSV will aid in her mission.
Reid Patton
Reid Patton is a rising sophomore at Duke University pursuing a BS in Mechanical Engineering and a certificate in Innovation and Entrepreneurship. Reid has always been enthralled by business and innovation and spent the summer before her junior year of high school participating in a business program at Stanford and then worked at an educational start-up before her senior year of high school. At Duke, Reid is the Vice-President of membership for Business Oriented Women, the Director of Next Ventures for Campus Enterprises, Duke's largest student run business, is a mentor for middle school girls in Durham, and is a member of Pi Beta Phi sorority. Reid is from Nashville, TN and although she is a Southerner at heart, she hopes to work in the tech industry and join the dynamic, fast paced, and innovative Silicon Valley community upon graduation.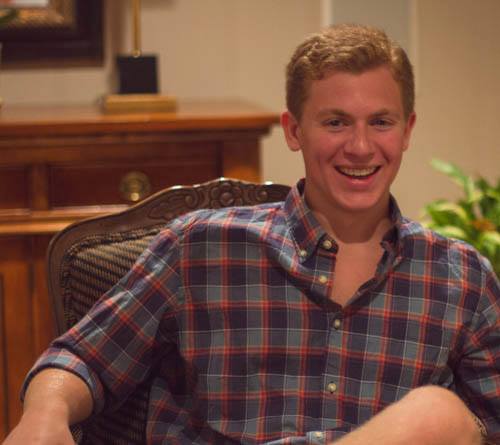 Jonathan Stern
Jonathan Stern is a rising junior who is majoring in Economics. He was born in Dallas, Texas, and has lived there his entire life. In his free time, Jonathan enjoys reading, running, and practicing yoga. He would love to learn how to play bridge, and one day hopes to fly a plane and work on a train. Jonathan is totally undecided on what he wants to do in the future—and where he wants to do it—but he is optimistic that his experience in Silicon Valley will be of use when it comes time to making the decision. In the meantime, Jonathan is simply excited to continue learning and is delighted that he will be doing so this summer in the company of bright and inspiring students!
Joe Timko
Joe Timko is a rising junior from Far Hills, New Jersey double majoring in Electrical Engineering and Computer Science. Having grown up in the rolling hills of New Jersey's suburbs his entire life, Joe is extremely excited to enter into a new sphere of culture and business in the Bay Area, and hopes to end up living in the Bay after graduation. Still enjoying his years at Duke tremendously, Joe spends most of his time performing with Duke University Improv and Me Too Monologues, being a member of the Duke Business Society and Sigma Nu fraternity, and engaging in as much fascinating conversation as he can with his incredible peers. Outside of school Joe has interests in poetry, baseball, comedy, and competitive (extremely amateur) pickup basketball. In the weeks prior to Duke in Silicon Valley, Joe will be working as a Software Engineer at Telcordia Technologies. Joe hopes that the Silicon Valley experience will help guide him into a technology career possibly involving data analytics, sustainable energy, or developing new products.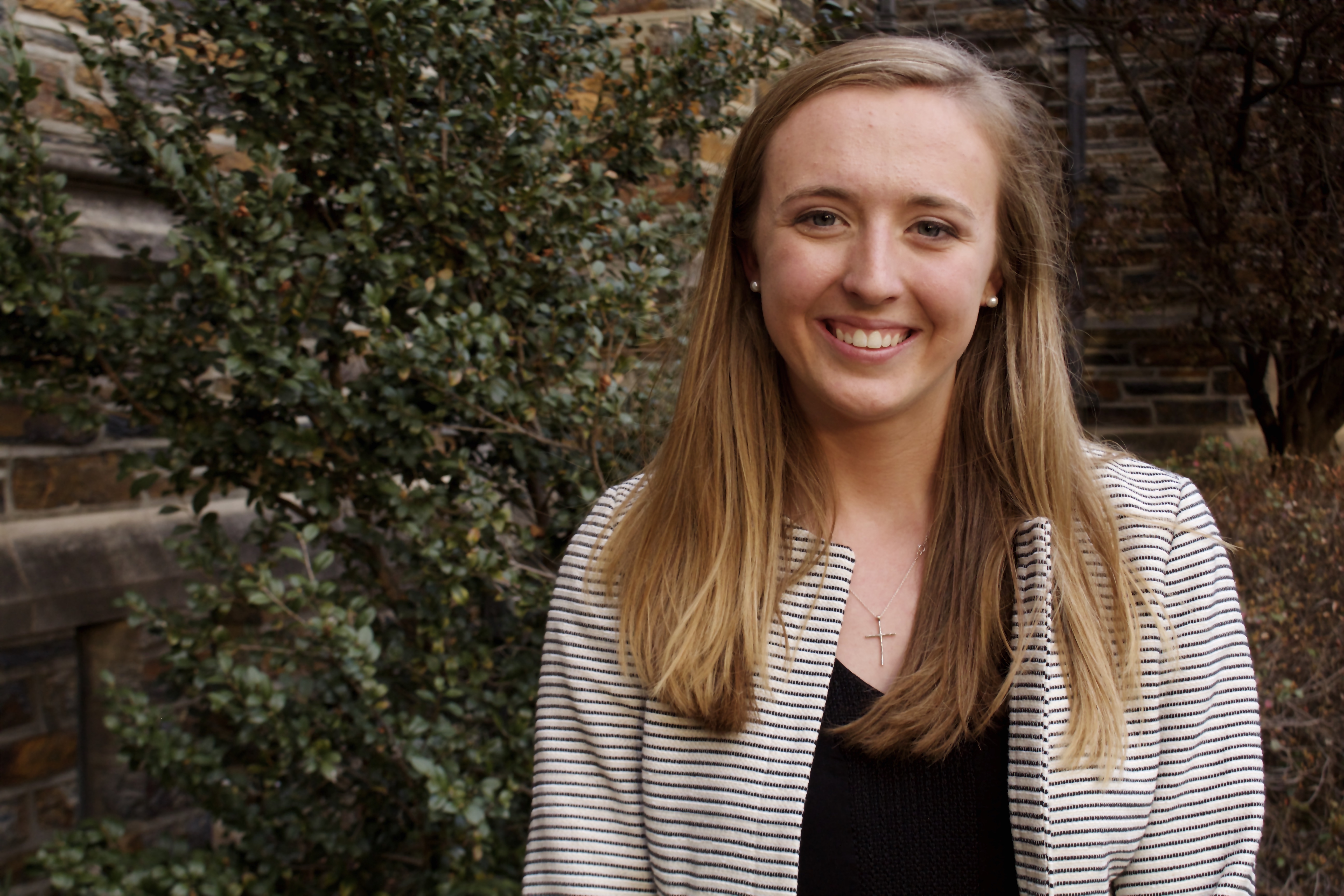 Mary Ziemba
Mary Ziemba is a rising Duke sophomore who was born and raised in central New Jersey. She likes to write and has written a biweekly column for The Chronicle, Duke's student newspaper. She is fascinated by digital technology and software design, so she is excited to live and study in Silicon Valley, a hub of technological innovation. Mary also participated in the Focus program "Knowledge in the Service of Society", where she studied and discussed social enterprise and innovation with a group of her classmates and notable professors in the subject. This experience inspired her to participate in Duke in Silicon Valley and study the strategies that make various enterprises successful. She is excited to network with her peers and with people who live and work in the Valley.