---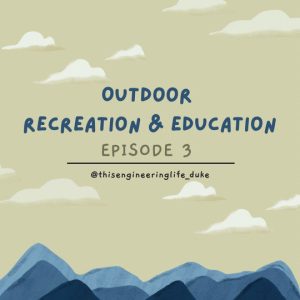 S8E03 – Outdoor Recreation & Education

If you have ever wanted to just scratch that outdoor itch to get out and do something, here is your chance! Come join our newest host, Jack Dugoni, as he shows us what Duke Outdoor Adventures is all about.
---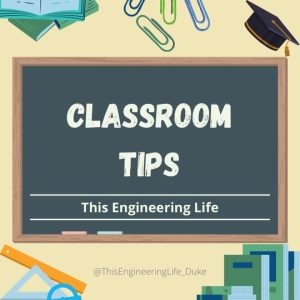 Come join us as we learn more about the resources available at Duke for academic preparations. In this episode, we feature 2 of our fellow Pratt Stars and Dr. Garbutt for all the tips and tricks you need to survive college!
---
Welcome to Season 8 of ThisEngineeringLife! We are all so excited to jump into this season and explore what opportunities we Pratt stars have at Duke. Come join in on our first episode as the hosts talk about their summer recaps!
---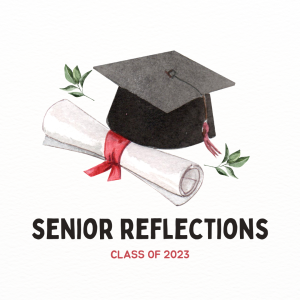 As we wrap up this season, we talk with our beloved seniors who know a thing or two about their engineering lives! Listen in as they give personal advice on everything Duke and reflect on their time before graduating.
---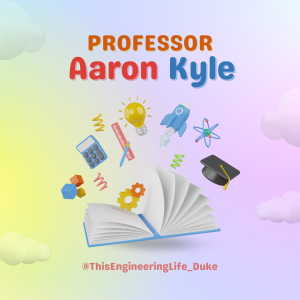 S7E04 – Conversations with Dr. Kyle

In this episode, we welcome Dr. Kyle and talk about his experience this year as a new professor in Biomedical Engineering! From BME senior design to his motivation to come to Duke, come join us as we learn about what our special guest is up to!
---
The concept of robotics is both a wide and interdisciplinary field that continues to bridge the connection between humans and machines. Explore different aspects of robotics at Duke and how you can learn more!
---
S7E02 – Engineering in Greek Life and SLGs

In this episode of Season 7, we talk with different engineers in greek life and SLGs (selective living groups)!
---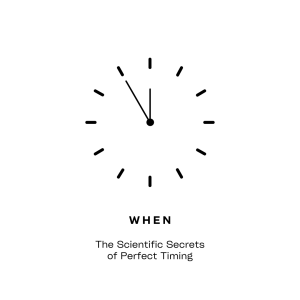 S7E01 – When: The Secrets to Time Mangement

Welcome back to season 7 of ThisEngineeringLife! To start off this season, we discuss what the hosts have been up to and talk about the book, "When" by Daniel H. Pink, and how it applies to life as a Duke engineer.
---
S6E06 – Duke School Spirit (12/11/22)

In this episode, we see what Duke school spirit is really made of! Listen to hear more about how engineers balance the Duke crazies with their everyday lives.
---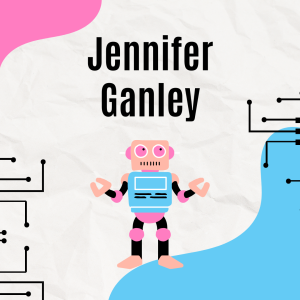 S6E05 – Special Guest: Jennifer Ganley (11/14/22)

In this episode, we talk with Jennifer Ganley about her involvement in foundational programs that make engineering life the way it is at Duke University.
---
S6E04 – Duke Summer Opportunities (10/27/22)

In this episode, we explore different opportunities over the summer through study abroad programs, Duke Engage, and engineering projects!
---
S6E03 – Internships for Engineers (10/15/22)

In this episode, we explore different resources on internships and experiences engineering students have had in their respective fields.
---
S6E02 – Ethics In Engineering (9/30/22)

In this episode, we explore what ethics means for the Duke engineering community and how these trends in engineering have changed over time.
---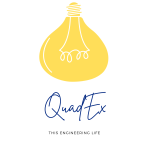 In this episode, we explore what QuadEx means for the entire Duke community and future hopes, goals, and challenges for this transformative residential experience. Come join us as we learn a little more about the future of QuadEx!
---
S6E00 – Catching Up With The Co-Hosts (9/14/22)

In this short episode, we introduce our crew and explore their summer updates and hopes for this semester. Stay tuned for new updates and exciting stories!
---
S5E04 – Senior Reflections (4/07/22)

In this extended episode, we journey with our Pratt seniors to reflect on their past experiences and lessons learned as engineering students at Duke.
---

S5E03 – Chip Bobbert & the CoLab (3/16/22)

In this episode, we spotlight Chip Bobbert, an incredible Duke Faculty and Staff member, and creator of the Innovation CoLab we know and love today!
---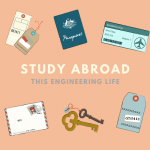 S5E02 – Study Abroad (2/18/22)

In this episode, we explore a broad variety of abroad experiences from Engineers all across Pratt! Shoutout to our awesome former CoHosts.
---

S5E01 – Conversations with CoHosts (2/2/22)

In this episode, we chat as CoHosts about our plans for the coming semester, our takeaways from the podcast book club, and our fortunes for the new year!
---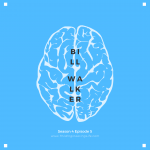 S4E05 – Entrepreneurship with Bill Walker (12/8/21)

In this episode, we speak with Bill Walker, the Mattson Family Director of Engineering Entrepreneurship and advisor to the Clark Scholars!
---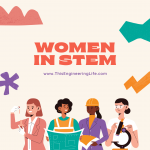 S4E04 – Women in STEM (11/10/21)

In this episode, we speak with Duke's new Director of Diversity, Equity, and Inclusion about what it means to be a Woman in STEM!
---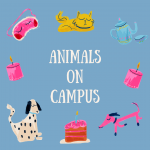 S4E03 – Animals on Campus (10/27/21)

In this episode, we're lucky enough to explore the incredible animals that roam our campus, some in student dorms, and some named Nugget!
---

S4E02 – Student Clubs (10/06/21)

In this episode, we explore the incredible breadth of Student-Run Engineering clubs across all of Pratt. Maybe you'll even find a new club to dive into yourself!
---

S4E01 – Welcome Back to Season 4!  (09/15/21)

In this brief episode, the This Engineering Life team gives an inside look into their lives and an outlook towards the future of Duke & their personal paths.
---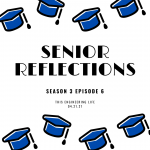 S3E06 – Senior Reflections  (04/21/21)

In this extended episode, we journey with 10 Pratt seniors to reflect on their past experiences and lessons learned as engineering students at Duke.
---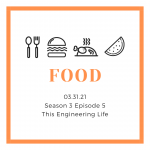 In this episode, we learn about Duke's healthy eating resources and hear stories from current freshmen and a senior regarding their relationships with food.
---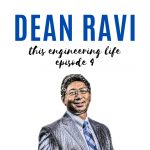 In this episode, we speak with the Vinik Dean of the Pratt School of Engineering and receive some of his profound wisdom and advice.
---
In this episode, we explore a wide diversity of Duke research experiences. Also, back from Season 1, we end this episode with CoHost commentary!
---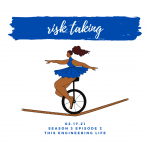 S3E02 – Risk Taking (02/17/21)

We listen to the creator of Duke's "Learning to Fail" class as well as two Duke undergrads who share their thoughts and experiences with Risk!
---

S3E01 – Lessons on Learning (02/03/21)

We listen to two Duke students and a Learning Consultant from the ARC  who share their perspectives, experiences, and advice on learning!
---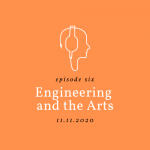 S2E06 – Engineering & the Arts (11/12/20)

We speak with a variety of Duke Engineers who have interests spanning beyond engineering and into the world of the Arts!
---
We learn from Duke I&E Faculty, two current students, and a Duke Alumni about the experiences that come with working at a startup!
---

S2E04 – Interviews! (10/14/20)

We get to hear the stories of a few Duke Undergraduate (and Alumni) Interview experiences! We even get some advice from Duke's Career Center.
---

S2E03 – Mental Health & Wellness (09/30/20)

In this episode, we focus on exploring different experiences and resources related to Mental Health & Wellness within the Pratt Community.
---

S2E02 – Black Lives Matter & Pratt (09/16/20)

We explore how Pratt students feel about, and have engaged in the Black Lives Matter Movement. We offer support and resources for those also wishing to get involved.
---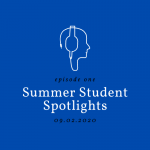 S2E01 – Summer Student Spotlights (09/02/20)

We hear reflections from Duke students about the incredible summer experiences they've had, some even working to help with COVID!
---

Episode 007 – Senior Reflections (04/22/20)

We hear reflections from six Duke Seniors about their experiences over the last four years. Things they've learned, experiences they've had, and so much more!
---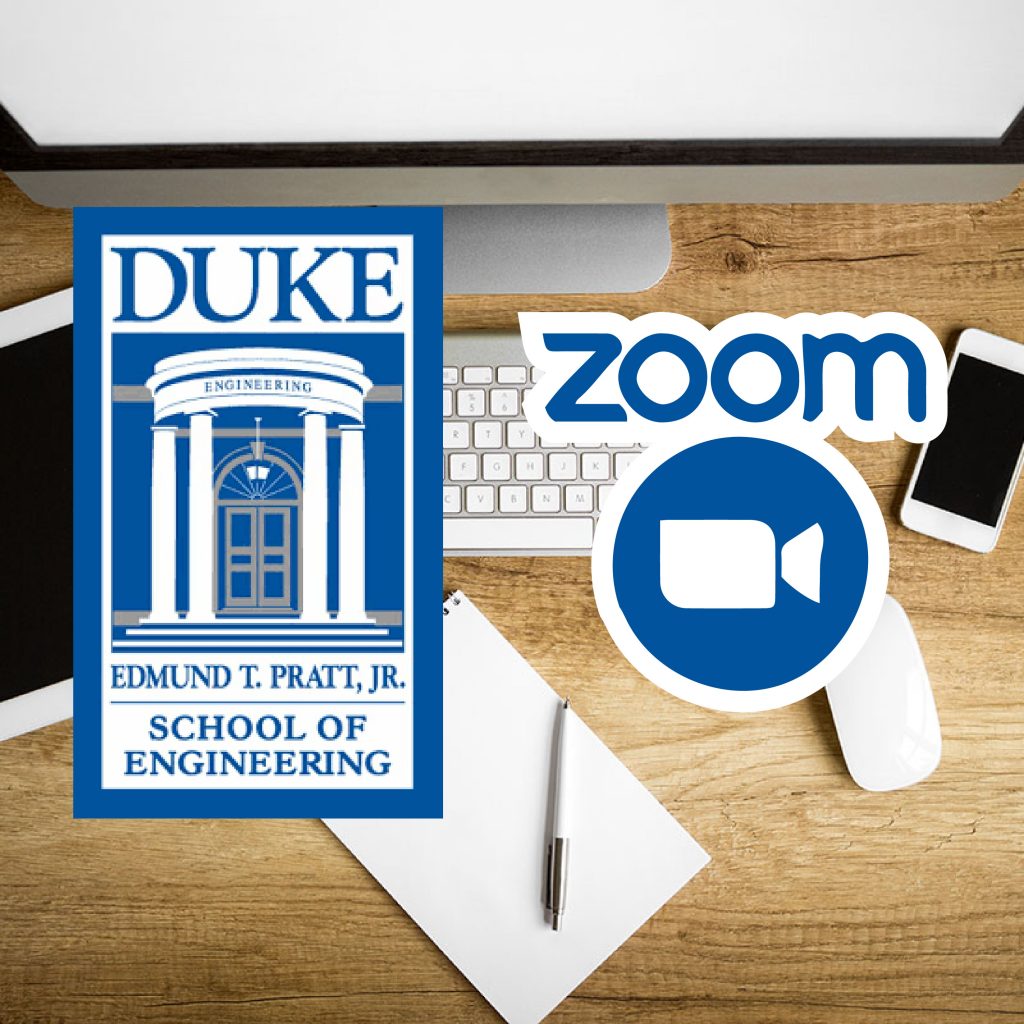 Episode 006 – Pratt: A Virtual Experience (04/08/20)

We explore how Pratt's transition to distance learning, combined with the new norms of social distancing, have transformed the lives and educations of so many of Duke's Engineers and Professors.
---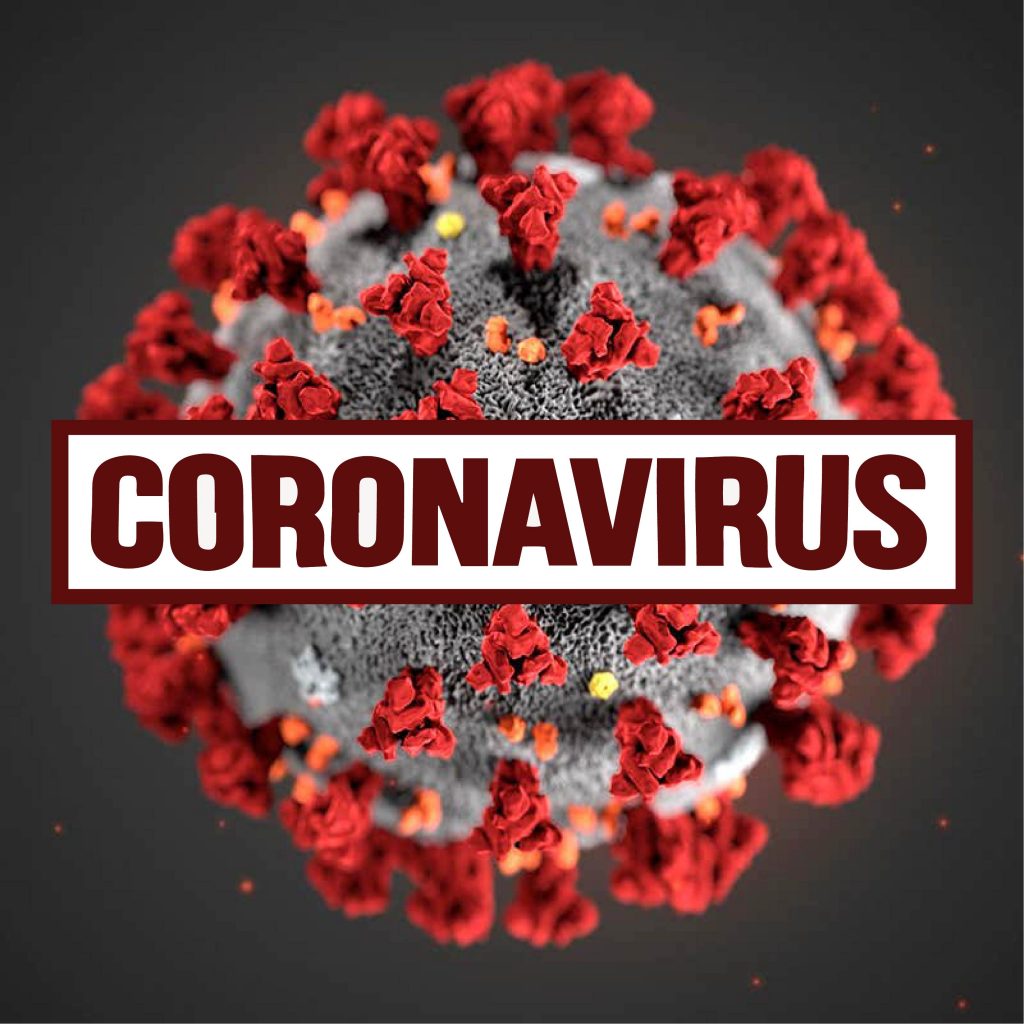 Episode 005 – Engineering around COVID-19 (03/25/20)

We discuss the vast array of adjustments and changes that students and professors have had to make amidst all of the uncertainty, changes, and closures resulting from the COVID-19 Pandemic.
---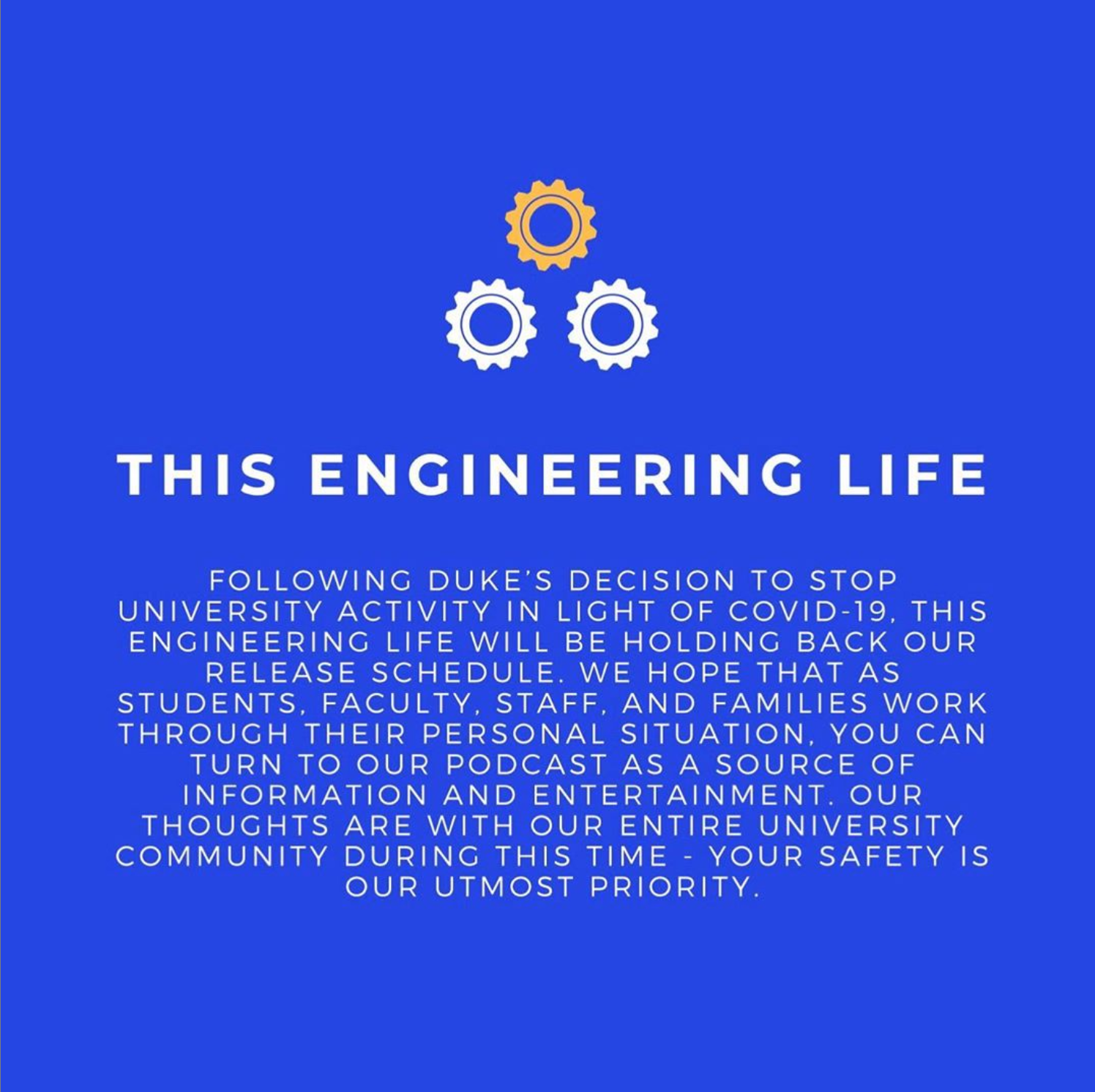 Following Duke's decisions to postpone university activity due to  COVID-19, we will be postponing this week's episode and continuing with an altered schedule next week.
---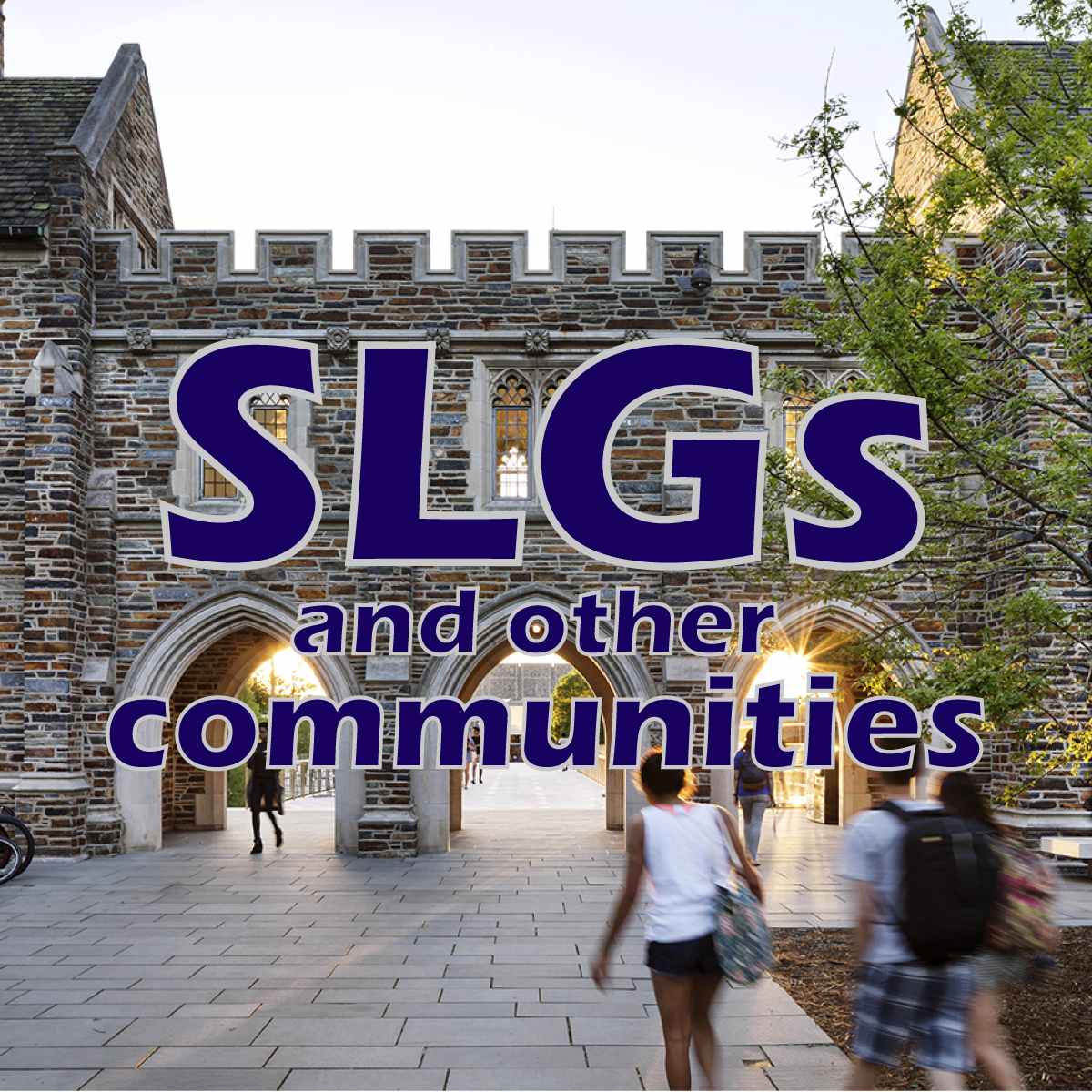 Episode 004  – SLGs and Other Communities (03/04/20)

Perspectives from Engineers who have chosen to join a variety of non-greek social organizations that fill niches all over campus, including SLGs and similar communities.
---

Episode 003  – Greek Engineers (02/19/20)

A perspective from various Duke engineers who have decided to join Sororities/Fraternities on campus, as well as the thoughts of a current professor, Dr. Michael Gustafson about his fraternity experiences.
---

Episode 002  – Effortless Perfection (02/05/20)

An exploration of perspectives from professors and students about what effortless perfection is, whether it exists at Duke, and how to navigate this landscape that may be unfamiliar for many.
---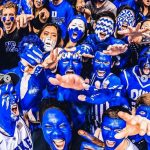 Episode 001  – Crazie Engineering?  (01/22/20)

A look into what it takes to be a Cameron Crazie AND a Duke Engineer. Can you do both? What does it mean do be a line monitor… or a mascot? What if you're not even a basketball fan?
---