Welcome to S2E05 – Startups. We talk today about what it takes to create, work for, and support startups of all kinds. This collection of information comes from students, alumni, and even Duke faculty who share with us their personal experiences in all levels and types of startups. It's our hope that this episode can be inspiring and informative for anyone considering startups as part of their future career path! Thank you for joining us 🙂
View Additional Resources
---
Episode Contributors
This week's episode of This Engineering Life features a few incredible Duke students and an expert from the Career Center who share their experiences and advice relating to startups!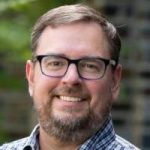 Steven McClelland – Duke '95 & current Executive in Residence

Steve McClelland is an Executive In Residence in the Pratt School of Engineering, as well as a Duke Alumni. He works with students through the Innovation & Entrepreneurship (I&E) Initiative to help guide them in their goals relating to startups. Today, he shares with us some of his experiences and advice for students in all categories of startup interest.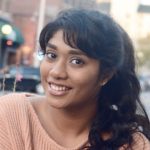 Tanvi Santhosh – Duke Senior Biomedical Engineer
Tanvi Santhosh is a Senior at Duke studying Biomedical Engineering. She herself is the founder of the Startup Glimpse – an iOS mobile application using photo recognition to enhance memory in Alzheimer's patients. She's currently working with the XR3D startup using fast volumetric X-ray diffractions to swiftly evaluate cancer margins to contract manufacturers. She shares her advice and experiences for students in similar situations!

Sam Hartley – Duke Sophomore Biomedical Engineer

Sam Hartley is a Duke Sophomore Studying Biomedical Engineering. He has experience working for a startup and shares with us his stories and advice for other Duke students considering adding a Startup to their career path/portfolio.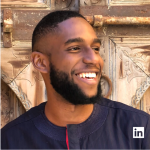 Uzo Ayogu – Pratt ME Class of 2017, Releaf Startup Co-Founder

Uzo, a Pratt Mechanical Engineering Alumni (c/o 2017) is CTO & Co-founder of Releaf – Releaf develops low-cost pre-processing machines/systems to increase the quality and availability of raw materials delivered to African food factories. Starting with the Nigerian vegetable oil market. Releaf is on a mission to industrialize food processing to create shared prosperity across the continent.