Welcome to S2E04 – Interviews! We spend today's episode exploring the experiences of Engineering students who have gone through the stressful but exciting process of interviewing! We'll be learning about interviews for both internships and full-time positions, and are excited to share with you some of the most fun, unusual, and unexpected stories. Also featured in today's episode is the advice and insights from Duke's Career Center. Thank you for joining us for this fun episode!
View Additional Resources
---
Episode Contributors
This week's episode of This Engineering Life features a few incredible Duke students and an expert from the Career Center who share their experiences and advice relating to interviews!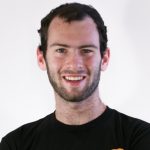 Caleb Gershengorn – Senior Mechanical Engineer

Caleb is a Senior Mechanical Engineer. He's spent time interning for a drone Start-Up in Israel, as well as for BMW Group. In this episode, he recounts an exciting story of an unexpected phone interview that he attempted to complete while in the middle of a crowded West Union. Needless to say, the interview didn't go very well, but he learned a lot and was still able to secure a job for the summer. Caleb is nice enough to also give some advice to our listeners.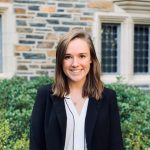 Megan Richards – Junior studying ECE & CS, Global Health Major
Megan is a Junior from Orlando FL studying ECE & CS, with a Minor in Global Health. She shares a story from an interview in Boston where she was presented with the exact same technical problem that she had found earlier on Glassdoor, but had dismissed as too difficult and therefore not worth studying. Despite this, she was able to successfully navigate her way through the interview, and encourages students to realize that interviewers just want to see how you think!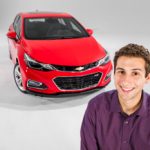 Costi Shami – 2013 Duke ME & Aerospace, 2014 Masters in Engineering Alumni

Costi is a Duke Alumni, graduating in 2013 with a degree in Mechanical Engineering and the Aerospace Certificate, and then earning a Master's degree from Duke in 2015. He currently works for GM as an advanced controls engineer for their autonomous vehicles. In this segment, Costi speaks on the different types of interviews, strategies to approach each one, and what interviewers are actually looking for!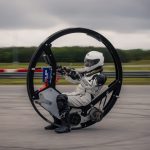 Anuj Thakkar – 2020 Duke Mechanical Engineering Alumni

Anuj is a Duke Alumni, graduating in 2020 with a degree in Mechanical Engineering. He's now working as a Mechanical Engineer for SpaceX in Los Angeles. Anuj tells the crazy story of his first technical Interview EVER. He also advises students to ask themselves if the company is the right fit for them, stating that interviews are really a two way street.

Jen Agor – Assistant Director of Career Services

Jen is the Assistant Director of Career Services at Duke's Undergraduate Career Center. She's at Duke for 4+ years now and specializes in STEM. Jen is kind enough to speak on the many resources the career center has for all students, ranging from resume reviews to career advice and interest assessments.