Welcome to S5E02 – Study Abroad! Today's episode features a broad (haha, see what we did there) look at the study abroad experiences of Pratt Stars across all disciplines. From Madrid to Edinborough to Sydney to Copenhagen, we explore many of the experiences of Duke Engineers abroad. We hope you enjoy this deep dive into the success (and failures) of some incredible engineers!
A disclaimer that many of these interviews actually took place back during Season 2 of This Engineering Life and, due to COVID, they have been pushed back until now. A huge shoutout to Elle and Becca for their work on these interviews.
View Additional Resources
---
Episode Contributors
This week's episode of This Engineering Life is a deep dive into what it looks like to Study Abroad as a Duke Engineer. We're so lucky to speak with all of our many incredible students (some now Alumni) about their experiences away from Duke!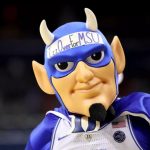 Episode Contributors – All of our Incredible featured Engineers

Coming Soon!