Welcome to Episode 003 – Greek Engineers! where we explore the lives of various Duke engineers who have decided to rush and join some of the Sororities and Fraternities active on campus. In the hope of getting the most honest and real responses to our questions, we've assured our interviewees anonymity in our interviews. In addition to current Duke Engineers, we also speak with a current professor, Dr. Michael Gustafson!
View Additional Resources
---
Episode Contributors
This weeks episode of This Engineering Life features a plethora of engineers who have chosen to "Go Greek" as well as a current Professor and Duke Alum who weighs in on his fraternity experiences: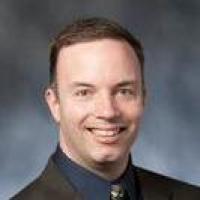 Dr. Michael Gustafson​ – Associate Professor of the Practice of Electrical and Computer Engineering

Current Duke professor Dr. Michael Gustafson, affectionately know around campus as "Dr. G," weighs in on his experiences. He's an associate professor of the Practice of Electrical and Computer Engineering at Duke and also a Duke alum from the class of 93. While not a member as an undergraduate, he was initiated into the Chi Psi fraternity as an adult in 2012 and since then has served as the faculty and chapter advisor for the Duke chapter. For the past year he's served on the executive council of the national fraternity.
---
View Bonus Audio Clips