Welcome to S3E06 – Senior Reflections! In our last episode of the season, we take our time interviewing a number of seniors who – in the midst of a crazy senior year – reflect on their cumulative Duke experiences. All of these engineers have something unique and important to say, and while they are only a small subset of the Pratt class of 2020, we hope their voices will speak for everyone.
Sometimes, you have to look back in order to understand the things that lie ahead.     
View Additional Resources
---
Episode Contributors
This weeks episode of This Engineering Life features reflections from ten Pratt Engineering seniors from whom we hope you'll learn from them as much as we have: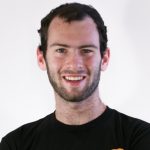 Caleb Gershengorn – Senior Mechanical Engineering Student

Caleb is a Senior majoring in Mechanical Engineering and Materials Science. He's spent time interning for a drone Start-Up in Israel, as well as for BMW Group. He has worked in three labs on campus as well as with Uber Elevate to develop a fully autonomous charging robot for their eVTOLs for use at future helipads. After graduation, he will be working as a Test and Integration Engineer at SpaceX.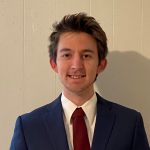 Jonah Embry – Senior Mechanical Engineering Student
Jonah is a senior finishing his Bachelors of Science in Engineering (B.S.E.) focused in Mechanical Engineering and Material Science from Duke University. His engineering experience extends across four fields: mechanical engineering, material science, electrical and systems engineering, and programming. After graduation, Jonah will be working as a Mechanical Engineer at SpinLaunch.

Edgar Uribe III – Senior Mechanical Engineering Student
Edgar Uribe III, is a senior student at Duke University majoring in Mechanical Engineering and Material Science and pursuing the Innovation and Entrepreneurship certificate. Within Duke's campus, he is the president of Duke University Motorsports, which is the Formula SAE team here.

Alyssa Nicholas – Senior Biomedical Engineering Student
Alyssa Nicholas is a senior studying biomedical engineering. She co-founded hydration solutions -a healthcare startup that allows patients to stay hydrated post-surgery – and NOVID – an ultrasonic contact tracing app for COVID-19. She is also an executive member of the Biomedical Engineering Society at Duke, and a member of the Duke Dancing Devils.

Tanvi Santhosh – Senior Biomedical Engineering Student
Tanvi is a senior at Duke University studying Biomedical Engineering and pursuing a certificate in Innovation & Entrepreneurship. I am interested in the intersection of the two, and plan to explore that space with start-ups. To keep a sane mind and soul, I spend my spare time dancing. I am on a couple of dance teams at Duke and am taking a dance class this semester as well.

Duc Tran – Senior Electrical and Computer Engineering Student
Duc is a 4th year electrical and computer engineering and computer science double major at Duke University. He has an interest in software and app development, machine learning, computer and mobile hardware, and chip architecture. After graduation, Duc will be working for General Motors!

Ben Williams – Senior Electrical and Computer Engineering Student
Ben is pursuing a degree in Electrical and Computer Engineering with a Certificate in Energy and the Environment. His passions focus on the Renewable Energy Sector in order to assist in the growing pursuit for a solution to increasing climate and sustainability issues. After graduation, Ben will be working as an Electrical Hardware Engineer at General Motors.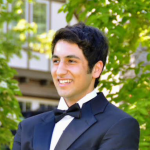 Lakshya Bakshi – Senior Electrical and Computer Engineering Student
Lakshya is a Senior Computer Engineering/Software undergraduate student at Duke University with an interest in machine learning, health, and entrepreneurship. After graduation, Lakshya will be working as a software engineer for Nike!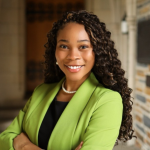 Akylah Cox – Senior Civil and Environmental Engineering Student
Akylah is a senior pursuing a B.S.E in Civil/Environmental Engineering and dance studies minor at Duke University. She hopes to leverage my degree and technical skills in an interdisciplinary career that utilizes principles of problem-solving and technology in the global sector. She will be pursuing Graduate Studies after she graduates from Duke!

Samantha Wind – Senior Civil and Environmental Engineering Student
Samantha Wind is a senior studying Civil Engineering with a concentration in environmental engineering and water resources. During her time at Duke, she has developed a water distribution system in Madagascar, analyzed water quality disparities in North Carolina, developed novel microbioreactors for the treatment of air pollutants, and designed various features of industrial solar projects as a civil engineering intern at Kleinfelder. She currently leads Duke University's chapter of the American Society of Civil Engineers (ASCE).