Welcome to S3E03 – Research. In today's episode, we learn about the many aspects of undergraduate research at Duke! We speak with two Duke undergrads who have jumped into many different forms of research, as well as a MEMS Professor well known for his research contributions and prestigious lab. We hear about the best and worst aspects of researching as a Duke engineering undergrad and dive deeper into the many opportunities available on campus. Adventure with us in this episode to hear some truly exciting, inspirational, and informative research stories!
00:00 – Episode Intro; 00:40 – Megan: Health Research & Other Considerations; 11:00 – Dr. Gall: An Inside Perspective on Research; 20:00 – George: A Different Take on Undergrad Research;  29:25 – CoHost Episode Commentary; 33:00 – Episode Outro
View Additional Resources
Some of our Favorite Research Opportunities:
---
Episode Contributors
This week's episode of This Engineering Life features a Duke MEMS Professor and a few incredible Duke students who share their experiences and advice relating to taking and learning from Duke-sponsored Research!

Ken Gall, Ph.D. – Mechanical Engineering & Material Science Professor & Researcher

Dr. Gall is a well-known professor in Duke's MEMS department and the principal founder of Duke's Gall Lab. His current research interests are 3D printed metals and polymers, soft synthetic biomaterials, and biopolymers with structured surface porous networks. In addition to his research he is a passionate entrepreneur who uses fundamental scientific knowledge to hasten the commercialization of new materials and improve the effectiveness of existing materials. He's even founded two medical device start-up companies!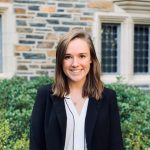 Megan Richards – Junior studying ECE & CS

Megan is a Junior from Orlando FL studying ECE & CS. She's also pursuing a certificate in Science in Society. She's done a lot of research within health applications and was initially introduced to research at Duke through the Huang Fellow Program. She shares what she's learned  through her research into cervical cancer, and how she's discovered a "happy place" in the center of both the technical and interpersonal aspects of her research .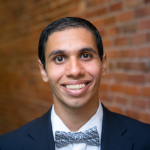 George Rateb – Junior studying Electrical & Computer Engineering

George is a Benjamin N. Duke Scholar at Duke University highly interested in minority representation in STEM fields, understanding local and global economic inequity, and using technical solutions to help solve problems. He shares his unique and interesting research experiences, some even related to COVID!