Welcome to S3E02 – Risk Taking. In today's episode, we learn about Risk! We speak with two Duke undergrads as well as the founder of Duke's "Learning to Fail" course to explore differing perspectives on taking risks. We learn that risk can take on many forms and that everyone has different personal relationships with risk. Join us on this journey to better understand how risk-taking can make a positive (or negative) impact on our lives!
00:00 – Episode Intro; 1:05 – A Long History of Risk-Taking and its Payoffs (Claire);  10:00 – Spontaneous Risk and Exciting Results (Charlotte); 20:10 – I&E Professor's Perspectives on Risk (Dr. Dinin); 30:20 – Episode Outro
View Additional Resources
---
Episode Contributors
This week's episode of This Engineering Life features a Duke I&E Professor and a few incredible Duke students who share their experiences and advice relating to taking and learning from Risks!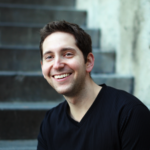 Aaron Dinin, Ph.D. – I&E Professor and Entrepreneur

Dr. Dinin is a professor in Duke's I&E Department. He has a PhD in English, but is also a software engineer. He published his first book, The Krzyzewskiville Tales, when he was 20, and then started building venture-backed tech companies. He now writes lots of articles about entrepreneurship, hosts an awesome podcast, and teaches lots of incredible young entrepreneurs. He is also the founder and co-professor of Duke's "Learning to Fail" class.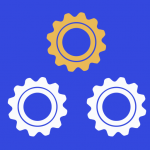 Claire Fiorino – Duke student studying Mechanical Engineering

Claire is a student at Duke studying Mechanical Engineering. She is also working towards Certificates in both Aerospace Engineering and Innovation & Entrepreneurship. She began exploring risk well before her time at Duke. In today's episode, she sheds some light on how she found many of her unique and exciting opportunities and why she made the decisions she did. Listen in to learn more!

Charlotte Sendek – Sophomore studying Civil and Architectural Engineering

Charlotte Sendek is a sophomore studying Civil and Architectural Engineering. She spends most of her time practicing with Duke's Women's Rowing team and is also involved in the Duke Dance community and Duke Engineers for International Development.