The This Engineering Life Mission:
This Engineering Life is a podcast hosted by Duke Professor Becky Simmons and Undergrads Grant LoPresti, Sydney Hunt, Fran Romano, Priya R. Juarez, and Reyna Vrbensky. Together they explore the lives of undergraduate engineers in the Pratt School of Engineering at Duke University. Through interviews with students and also experts in the field, the This Engineering Life hosts explore a diverse range of topics from tenting to internships to diversity and more. Episodes are Edited by Undergrad Priya R. Juarez and Reyna Vrbensky.
Our hope is to connect students, as well as provide insights, resources, and advice from peers and experts.
---
This Engineering Life Creators: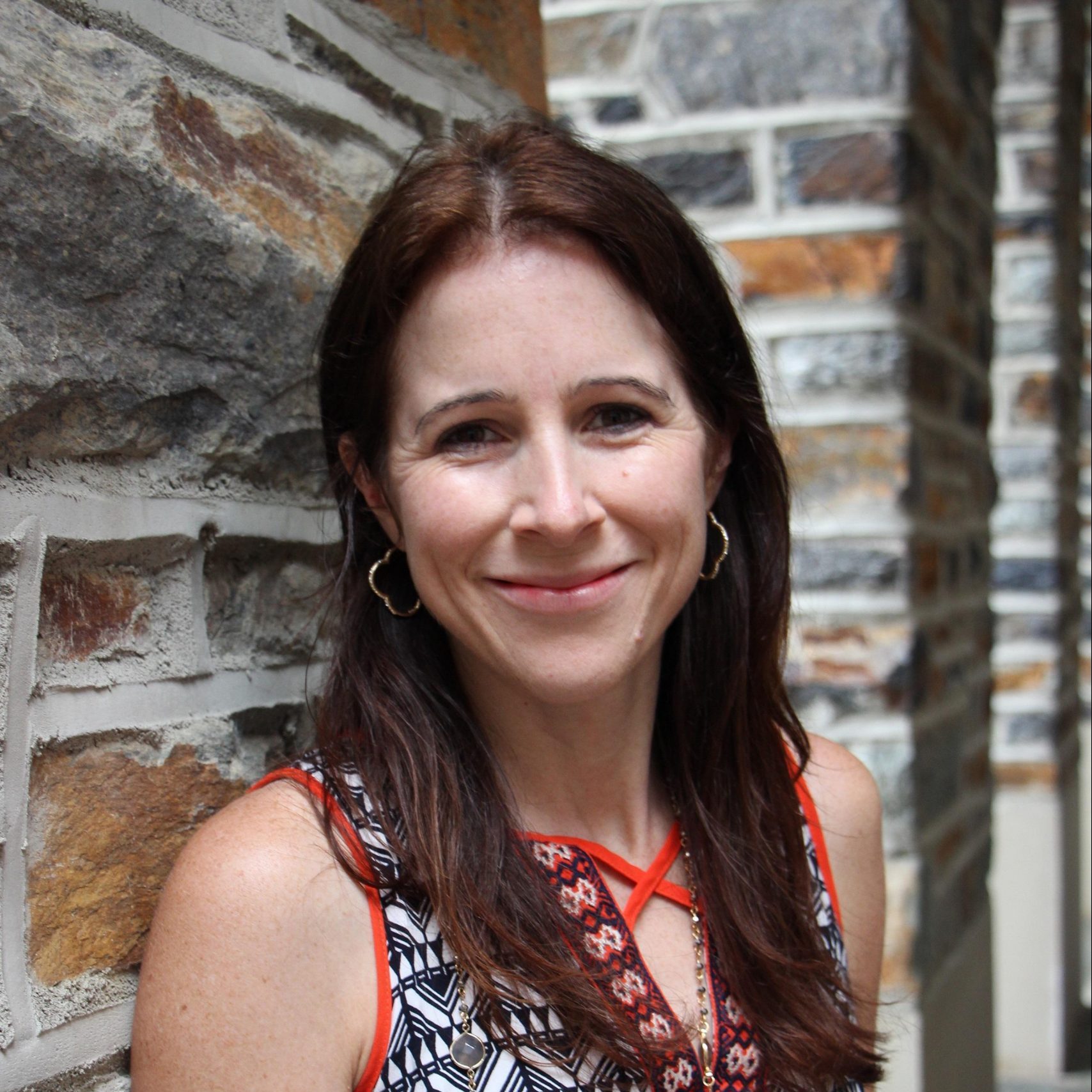 Dr. Rebecca Simmons, This Engineering Life Host & Faculty Sponsor

Rebecca Simmons is an Associate Professor of the Practice in the Department of Mechanical Engineering and Materials Science at Duke University. She arrived as a freshman to Duke in 1996 and has never left; she completed both her B.S.E and Ph.D. in Mechanical Engineering and Material Sciences. She teaches a variety of design courses and is passionate about helping her students build creative confidence, think outside of the box, and design their life with personal metrics of success. Her husband is also a mechanical engineer and both of her daughters are expressing interests in mechanical engineering and computer science. Dinner conversations in the Simmons's house are unsurprisingly nerdy.

Grant LoPresti, This Engineering Life Host & Senior Web Manager

Grant LoPresti is a Senior ECE/CS Double Major at Duke University. He has worked as a Software Engineer for both Tesla and Capital One and as a Computer Science Instructor for Juni Learning. Grant is passionate about the intersection between creative design and technical engineering and on campus has spent time as Innovation CoLab Technician and of course a Host & Webmaster of the This Engineering Life podcast. He is CoChair of the FAC Program, co-founder and current instructor of  Duke's "Art in Technology" House Course, and a member of the Duke Men's Club Rowing team.  On any given day you'll find him somewhere between the CoLab Laser cutter, and a hammock in the gardens.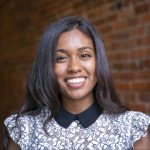 Sydney Hunt, This Engineering Life Host & Social Media Manager

Sydney Hunt is a junior at Duke University planning to major in Electrical/Computer Engineering and Computer Science and minor in Gender, Sexuality, and Feminist Studies. As a Reginaldo Howard Memorial Scholar, she is an advocate for women's empowerment, mental health awareness, and random acts of kindness. She is interested in pursuing a technology-based career that supports humanitarian efforts.
Some of her favorite activities on campus include being the Head Campus Tour Guide, a SPIRE Fellow LLC Co-Founder, a Duke eNable Project Lead (3D printing prosthetics), and intramural soccer. Sydney also enjoys being a member of the Bass Connections Research Team "Improving Girls' Math Identity through Problem-Solving and Mentorship" and a participant of Data+ Project 11: Predicting Blindness in Duke's Glaucoma Patient Population, a ten-week summer research experience.
Outside of school she loves trying new foods, running, hiking, yoga, dancing, playing the piano, and being a Camp Kesem Counselor, Project B.U.I.L.D. Crew Leader, and a mentor for the Hispanic Scholarship Fund.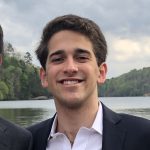 Fran Romano, This Engineering Life Host

Fran Romano is a senior studying Mechanical Engineering and Innovation and Entrepreneurship. He has worked as a content creator for the Innovation Colab, a TA for EGR101, and is a campus tour guide. You can often find Fran 3d printing at the Colab, riding his DIY electric skateboard, or playing hacky sack in the quad. He loves hardware engineering and hopes to work in product design in the future.

Priya R. Juarez, This Engineering Life Host & Lead Audio Engineer

Priya R. Juarez is a Junior at Duke University planning to major in Biomedical Engineering and Electrical/Computer Engineering. She is currently working in a research lab with Dr. Hai Li involved with designing a chip that utilizes spiking neural networks and neuromorphic circuits. Outside of classes, she is a leader of Duke Taekwondo and holds a 4th-degree black belt. She also enjoys drawing and petting any and every dog she comes across.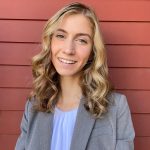 Reyna Vrbensky, This Engineering Life Host & Co-Audio Engineer

Reyna Vrbensky is a sophomore planning to major in Mechanical Engineering and minor in Russian. She has conducted engineering research at both NASA and the U.S. Department of Defense. At Duke, Reyna is an A. James Clark Scholar who is passionate about the intersection of engineering, entrepreneurship, and service learning. She can often be found in the Colab working on projects for eNable and DEID or in her apartment playing with her cat.
---
Past This Engineering Life Hosts & Contributors:

Mohsin Haider, This Engineering Life Host & Lead Audio Engineer – Season 2 (2020)

Mohsin Haider is a Senior at Duke University majoring in Mechanical Engineering with a certificate in Innovation and Entrepreneurship. He has explored his passions in medical technology and consumer products by working on a variety of projects at Duke for research, for pre-entrepreneurial ideas, and for fun. He hopes to pursue a career in Mechanical Design Engineering and wants to make a difference by creating and innovating hardware products that benefit the lives of many.
On campus you'll often find him at the Innovation Co-Lab, Duke's primary makerspace, working on projects for interdisciplinary design teams through the DesignHub program. He also serves as a consultant there to help Duke students, staff, and faculty with CAD and design work. He is a member of the Duke Student Founders program and serves as a teaching assistant for EGR101, Duke's freshman engineering design class. Recently he had the chance to expose himself to industry through a summer internship at Blur Product Development.
In his free time, Mohsin enjoys watching hockey, playing video games, skateboarding, listening to music and keeping up with the latest tech news. He believes that the best way to learn is by doing, so he's always looking out for ideas that could spark his next engineering project.

Elle Smyth, This Engineering Life Host – Season 1 (2019-2020)

Elle Smyth is a Duke grad studying Mechanical Engineering and Innovation and Entrepreneurship. She is a teaching assistant for an engineering innovation course and spent one summer designing and constructing a medical clinic in Uganda. She is also a Duke Technology Scholar and participated in Girls Who Code, sparking her passion to encourage females to pursue careers in STEM. After graduation, Elle will be moving to Atlanta where she will work at BlackRock as a Technical Product Manager.

Rebecca Norman, This Engineering Life Host – Season 1 (2019-2020)

Rebecca Norman is a Graduated Mechanical Engineer at Duke University, also getting a certificate in Innovation and Entrepreneurship. She has been a teaching assistant for EGR224 Mechatronics and EGR121 Engineering Innovations, and she has been part of an all-female dance group during her time at Duke. Rebecca has been lucky to intern for leading engineering companies, such as Walt Disney Imagineering and General Motors, and she has a passion for combining engineering with business and creativity.

Michael Betts II, This Engineering Life Media Editor – Season 1 (2019-2020)
Michael Anthony Betts, II is a native North Carolinian who is passionately fascinated by the story of the world around him. Be it the music of a place, the sounds of a known or new environment, or the tales of another's tragedy or triumph; Michael wants to hear it, experience it, and recreate it aurally for others the world over. Graduating from UNC-Chapel Hill in 2011 with a BA in Communications focused in media studies and currently pursuing his MFA in Experimental Documentary Arts at Duke University, Betts has most notably worked as a Sound Designer for many North Carolina regional theater companies and provided exhibition audio for Hidden Voice's None of the Above and Serving Life: Revisioning Justice. In early 2018, Michael was privileged to work on Howard Craft's The Miraculous and Mundane. Most recently, Betts' shot for NPR's Marketplaces' Marielle "Pass-through" episode back in January 2019. His design with Sonny Kelly's The Talk – which debuted to acclaim and sold out audiences; travels soon to the Atlantic Coast Conference and Smithsonian Institute's' ACCelerate Creativity and Innovation Festival 2019.
Several of his current projects include bringing back Mike Wiley Productions' Podcast Parallel Lives for another season, completing the first season of his first solo podcast Missing History, Sound design for Rob Hamilton's The Misdirection of Henry Walker, a Duke/UNC joint endeavor with UNC professor Dr. Miguel La Serna surrounding the geopolitical armed conflicts of Latin America, A collaboration with death row inmate Michael J. Braxton on an audio memoir, producing for Duke's Center for Documentary Studies Doc/X Lab's Shortwave Radio, Mixer for an independent film short called Push The Point, and Mixer for Princess Grace award recipient, Sarah Riazati's, Monumental
As a firm believer in supporting other artists as they develop, Michael is currently consulting on Sanyin Siang's LaunchCast (from the Duke's Fuquay/Coach K Center on Leadership & Ethics), Jamilia Davenport's The Elements of Blackness (working title), and Warren Perry's Black Medicine (working title). He was formerly a consultant for This Engineering Life before being brought on as it's Senior Editor.
Betts is also the Co-Owner of Music Juice Studios located in Durham, North Carolina where he resides with his partner, Carmen.