Welcome to S4E02 – Student Clubs! In today's episode, we speak with a ton of incredible Duke students and Pratt's Director of Undergraduate Student Affairs to uncover what makes up a student-run club on campus. We segment our episode between more "technical" engineering clubs (such as Duke Aero and Motorsports) and some of Pratt's Student Societies (NSBE, SWE, and SHPE to be specific). We hope this episode helps to broaden your perspective on the vast variety of clubs and opportunities Pratt has to offer. Who knows, you might even be inspired to try something new! Thanks as always for tuning into today's episode 🙂
View Additional Resources
---
Episode Contributors
This week's episode of This Engineering Life is a deep dive into all of the incredible student-run club opportunities to choose from within Pratt! We're so lucky to speak with so many incredible Duke students as well as Pratt's own Jennifer Ganley!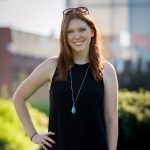 Jennifer Ganley – Director of Undergraduate Student Affairs, Pratt School of Engineering

Jennifer Ganley is Pratt's very own Director of Undergraduate Student Affairs. She's the one responsible – behind the scenes – for the success of every student-run Pratt Club. Handling project management, budgets, big event planning, and liaising for Engineering Alumni Committee are just a few of the many things she plays a part in. In today's episode, Jennifer stresses how truly "Student-Run" these clubs are, and a few key aspects that have led them to be so successful!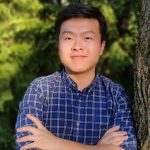 Alex Xu – Senior ECE/CS Major

Alex is a senior at Duke studying Electrical & Computer Engineering and Computer Science. He is also pursuing a Certificate in Innovation & Entrepreneurship. On campus, he is involved with undergraduate research and is a member of the leadership team of Duke Academy of Model Aeronautics (AMA), a club dedicated to designing, building, and flying unmanned aerial systems. In this episode, Alex describes the work AMA is doing with regards to developing a package delivery drone and supporting student-directed projects. He also shares his takeaways with being involved in a Pratt student club.

Jonathan (JD) Inge – Duke Aero Senior

[Bio Coming Soon]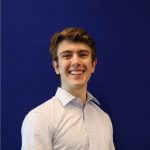 Jackson Kennedy – Duke Aero Senior

[Bio Coming Soon]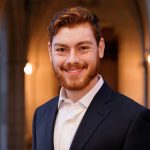 Alex Kornegay – Duke Motorsports

[Bio Coming Soon]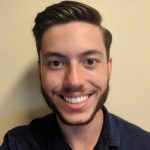 Leo Akers – eNable CoPresident

Leo Akers is a pre-med Senior from Florida majoring in Evolutionary Anthropology. In his spare time, he enjoys watching movies, the outdoors, traveling, cars, and building computers.

Ramona Naseri – President of SWE (Society of Women Engineers)
Ramona Naseri is a Senior from Irvine, California. She's majoring in Biomedical Engineering, on a premed track, and pursuing minors in Chemistry and English. Her goal as president is to help Pratt women find a sense of belonging and to maintain SWE's presence on campus. In addition to SWE, she is also an undergraduate research assistant in the Bursac lab and an associate editor for the sports department of the Duke Chronicle.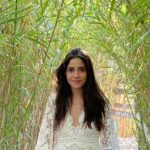 Alexis Almeida – President of  SHPE (Society of Hispanic Engineers)

[Bio Coming Soon]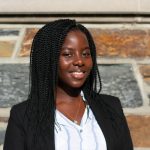 Shami Chideya – President of NSBE (National Society of Black Engineers)

[Bio Coming Soon]