Scholarships
Below are scholarship opportunities for which you and your team MAY qualify. Read through them carefully and note that some may only be available to teams based at Duke University.
Dr. Rebecca Rogers Memorial Scholarship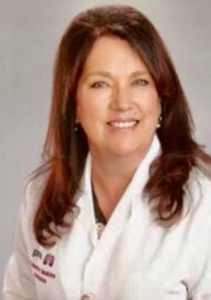 We are excited to announce that a scholarship, in honor of Dr. Rebecca Rogers, a beloved 2014 alumna of the predecessor program of Duke APPLI, will be awarded to one APP team lead from the 2023-2024 Duke APPLI program cohort.  The scholarship fund was created by a group of alumni in Dr. Rogers' cohort and will support the mission of Duke APPLI to cultivate impactful and diverse health equity leaders as we honor the legacy of the late Dr. Rebecca Rogers.
The late Dr. Rebecca Rogers, DNP, APRN, FNP-BC, passed away unexpectedly in July 2022 due to inflammatory breast cancer. She was an alumna of the inaugural cohort of the Duke Johnson & Johnson Nurse Leadership Program (currently known as the Duke APPLI), launched in May 2013. A California native, Dr. Rogers served as a long-time faculty member of Samuel Merritt University. At the time of her passing, Rebecca was the director of the Doctor of Nursing Practice (DNP) program. Her family and colleagues highly regarded her as an accomplished academician, clinician, and leader in nursing.
The scholarship will support the call to action for APPs to serve as change agents and work with their interprofessional colleagues to promote health equity, galvanize resources for underserved communities and advocate for those whose voices and stories are often overlooked- just as Dr. Rogers so wisely commissioned nurse leaders to do.
For more information on the legacy of Dr. Rebecca Rogers and inflammatory breast cancer, please click here.
To donate to the scholarship fund, click here.
Scholarship eligibility:
Project team with minimum of 2 years of APP experience
Team project topic addresses at least one social determinant of health to improve health equity.
Candidates from underrepresented or marginalized communities, including BIPOC, LGBTQIA+, men in nursing, etc., in AAP settings are strongly encouraged to apply.
How to be considered:
Simply complete and submit your Duke APPLI team application. No other materials are required. Selection will be made by content shared in the team lead application. Scholarship funds will be applied to the enrollment fees of the selected APP team.
Special note: The inaugural scholarship awardee will be acknowledged and receive virtually the scholarship from Dr. Rogers' daughter.
Duke AHEAD ASPIRE Scholarship
Introducing the next wave of Duke AHEAD support for our health professions educators.  ASPIRE (Achievement, Scholarship, Perseverance, Innovation, Resilience, Excellence) funds are available for our members for individual growth and faculty development as well as for interprofessional teams to promote wellness during this ever-changing landscape.
How it Works:  Individuals may request up to $2400 in support for services like executive coaching, editor services, DOCR support, and more.  Interprofessional groups may request up to $500 for teambuilding and wellness activities of their choosing. Teams that are eligible to apply for this scholarship should submit their APPLI application by February 1st.
Applications are limited to one per person per cycle, with an overall limit of two vouchers over the life of program (includes those who have received previous DASHE awards).
Winter 2023 Now Open – Applications Due by 2/7/23 5:00 pm 
Special Note: Individuals who are recipients of ASPIRE funds to underwrite (or be reimbursed) a portion of the APPLI enrollment fee must submit proof of acceptance into the APPLI program before ASPIRE funds are released. 
To learn more, visit: Duke ASPIRE | Duke Academy of Health Professions Education and Academic Development