Advisory Board
Duke APPLI Advisory Board Members
Our eleven-member advisory board provides support and guidance to help achieve program goals by sharing their expertise and providing informed input towards program content, evaluation, marketing and sustainability.  All members serve for a period of two program years, with opportunity to renew their term.
BARBARA GRIFFITH                       
B
arbara Griffith, MD began her tenure as President of Duke Raleigh Hospital in October 2021. Prior to joining Duke Raleigh Hospital, Dr. Griffith served as President and CEO of Woman's Hospital in Baton Rouge, La.
Dr. Griffith's healthcare experience includes 20 years of clinical practice and more than 15 years in a variety of leadership roles that have spanned hospital leadership, operations, physician practice management, clinical affairs and board governance.
Dr. Griffith served as chief medical officer for Duke Regional Hospital in Durham, N.C., for seven years. In her role, she led business development and strategy for clinical programs while focusing on excellence in patient care quality and safety.
Earlier in her career, Dr. Griffith served as president and CFO of Durham Emergency Physicians, the medical practice that staffed Duke Regional Hospital's Emergency Department. As an active leader within Duke Regional's medical staff of more than 1,000 providers, she served as medical staff president. Her emergency medicine background brings a broad understanding of all aspects of healthcare, particularly the needs of patients and families in today's healthcare environment.
Board Certified in emergency medicine, Dr. Griffith obtained her medical degree at the University of North Carolina at Chapel Hill. She trained in emergency medicine at Christiana Care in Newark, Delaware. Her business training includes healthcare executive education at the Wharton School of Business, University of Pennsylvania. She is a member of the American College of Emergency Physicians and American College of Healthcare Executives.
BRENDA NEVIDJON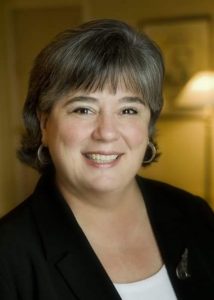 Brenda Marion Nevidjon, RN, MSN, FAAN is the Chief Executive Officer of the Oncology Nursing Society (ONS), a professional association of close to 40,000 members committed to promoting excellence in oncology nursing and quality cancer care. After two decades in oncology clinical and administrative settings, she transitioned to health care executive practice, culminating with her being the first nurse and the first women to be chief operating officer of Duke University Hospital. Immediately before joining ONS as chief executive Ms. Nevidjon was a professor of nursing at the Duke School of Nursing.
Through diverse clinical and administrative experiences in Canada, Switzerland and the United States, Ms. Nevidjon has devoted her energy to bridging practice settings and academic environments to advance patient care, creating innovative work environments, promoting scholarship in practitioners, and developing leaders. She also has helped develop professional nursing organizations at the local, national, and international levels and has made lasting contributions to ONS and other professional organizations. She codeveloped the ONS Leadership Development Institute which admitted fifty fellow each year and was a member of the team that designed the Duke-Johnson & Johnson Nurse Leadership program which prepared nine cohorts of advanced practice nurses.
Her bachelors' degree is from Duke University, her master's from the University of North Carolina, and she has taken doctoral studies at the Fielding Graduate Institute and Duke School of Nursing. Ms. Nevidjon also completed the Johnson & Johnson – Wharton Fellows Program in Management for Nurse Executives and was in the inaugural class of the Robert Wood Johnson Nurse Executive Program. Among her honors, she received the Honorary Recognition Award from the American Nurses Association and is a fellow in the American Academy of Nursing.
BRIGIT M. CARTER 
Brigit Carter, MSN, PhD, Professor and Associate Dean for Diversity and Inclusion, joined the Duke University School of Nursing (DUSON) in 2010. From 2015-2018 she served as the Director of the DUSON Accelerated Bachelor of Science in Nursing (ABSN) program.
Dr. Carter earned her BSN at North Carolina Central University (NCCU) in 1998, a Master of Science in Nursing Education from University of North Carolina at Greensboro in 2002 and PhD in Nursing from University of North Carolina at Chapel Hill in 2009.
She has served as the project director for two HRSA Nursing Workforce Diversity grants at DUSON. The current grant, The Academy for Academic and Social Enrichment and Leadership Development for Health Equity II (The Health Equity Academy II)", focus is to increase underrepresented minorities in nursing and understanding of social determinants among undergraduate nursing students. She has served as the Academic Coordinator for the Health Equity Academy and the preceding grant, Making a Difference in Nursing. Dr. Carter also teaches in both the Doctorate of Nursing Practice and Master of Nursing Science programs.
Dr. Carter was selected for the 2017 inaugural George Washington University Leaders for Health Equity Fellowship. She is currently an Atlantic Fellow for Health Equity and serves as a Senior Fellow Advisory Board member.
Dr. Carter is also a 2017-2018 Duke Teaching for Equity fellow and retired from the U. S. Navy as a Commander after 28 years of service (including 9 on active duty) in January 2018.
CAROLYN BUPPERT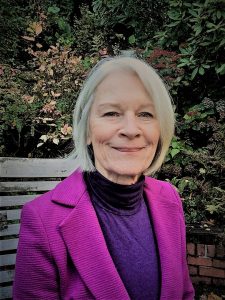 Carolyn Buppert, MSN, JD is an attorney who focuses on the legal issues affecting advanced practice clinicians and their employers. She practiced as a nurse practitioner for 16 years and, prior to that, as a critical care nurse for 3 years before focusing exclusively on legal matters.
She is the author of 8 books. Among the titles are:
The Nurse Practitioner's Business Practice and Legal Guide (2021)
Billing Physician Services Provided by Nurse Practitioners (2017)
Negotiating Terms of Employment (2016)
Avoiding Malpractice (2017)
Prescribing: Preventing Legal Pitfalls (2020)
She is a frequent contributor to Medscape.com. She consults and lectures on the legal issues regarding nursing scope of practice, compliance, prescribing, malpractice, privacy, and reimbursement.
EBONI LANIER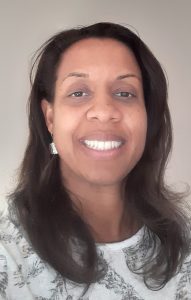 Eboni Lanier, LCSW is a Licensed Clinical Social Worker in North Carolina. Since 2004, Ms. Lanier has worked with children who have experienced various types of trauma and abuse. She provides mental health treatment in many evidence-based treatments including Trauma Focused Cognitive Behavior Therapy, Cognitive Processing Therapy, Community Resiliency Model, and Structured Psychotherapy for Adolescents Responding to Chronic Stress (SPARCS).
Ms. Lanier is also a certified Incredible Years Parent Group Facilitator. She is a Master Trainer in Structured Psychotherapy for Adolescent Responding to Chronic Stress (SPARCS). She trains clinicians all across the state of North Carolina in the SPARCS group model. She also provides SPARCS training to clinicians in many other states in both community settings such as schools and residential facilities as well as for clinicians and staff within the juvenile justice system. Her work is centered around training clinicians to implement and sustain evidenced based treatment models and supporting clinicians to embrace the impact of their role in the treatment of children and families.
EMILY ADAMS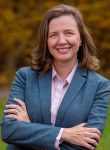 Emily Adams, MPA has served as NCAPA's Chief Executive Officer since March 2016. In this role she provides oversight and leadership to the organization leading the paid staff and working closely with the Board of Directors and other volunteer leaders. Emily advocates for PA practice rights as a registered lobbyist and represents NCAPA and the PA profession throughout the state. During her tenure, she led efforts to re-establish the Political Action Committee and the Diversity Equity and Inclusion Committee; helped negotiate and introduce legislation that would improve PA practice in North Carolina; and successfully advocated for waivers during the COVID-19 state of emergency to allow for greater flexibility. Under her leadership, NCAPA won two Constituent Organization Awards from the American Academy of PAs for student advocacy initiatives. In 2022, both the Duke and Campbell PA programs recognized Emily's contributions with an Honorary PA award.
Prior to joining NCAPA, Emily worked for Planned Parenthood overseeing education and clinical services. She has over twenty years of non-profit leadership experience having served on numerous boards and committees at the local and statewide level. She is currently an ex-officio member of the NCAPA Endowment, an advisory board member of the Community Practitioner Program, and a member of the statewide Workforce for Health workgroup. In her free time, Emily enjoys spending time with family and friends, hiking, kayaking, and cooking. Originally from Boone, North Carolina, she earned a Bachelor of Arts in English and Master of Public Administration from the University of North Carolina – Chapel Hill. She also holds a certificate in Nonprofit Management from UNC-CH and a Diversity and Inclusion Certificate from Cornell University.
HOWARD EISENSON                                                                                  

Howard Eisenson, MD graduated from Union College in Schenectady, New York.  He received his MD from Duke University and completed his family medicine residency at Duke.  During the mid 1980's and early 1990's he directed the Student Health Service at Duke University. After several years in private practice, he returned to Duke in 1999, joining the staff of the Duke Diet and Fitness Center – a residential style weight loss and lifestyle change program serving as program director for the next 13 years.
In 2007, Dr. Eisenson joined the Board of Project Access Durham County, a nonprofit initiative to organize and coordinate donated medical and surgical specialty care to low income and uninsured Durham residents. In 2012, he left Duke to become Chief Medical Officer at Lincoln Community Health Center (LCHC)
In 2018, he served on a Technical Advisory Group assisting state health director to develop screening questions to assess social drivers of health among the Medicaid population. Dr. Einsenson also served on the North Carolina Institute of Medicine's Accountable Care Communities Task Force.   From approximately 2016 to the present, his particular research interest has been social drivers of health. This interest has been furthered via collaborations with Duke's Community Engaged Research Initiative, Primary Care Research Consortium, Center for Personalized Healthcare, and Bass Connections, among others.
In March of 2021. Dr. Eisenson retired from his position as Chief Medical Officer at LCHC, although he still maintains part-time clinical duties there, to pursue a variety of other clinical, research, and teaching interests. He is currently based part-time with the Duke Division of Community Health in the Department of Family Medicine and Community Health as supervising/collaborating physician for the Duke/Lincoln neighborhood clinics (Lyon Park, Walltown, Holton) and the Just for Us program.  He is also consulting with Duke's Clinical Translational Sciences Institute with the goal of facilitating and supporting community-engaged and health equity focused research, especially initiatives that involve inter-institutional collaborations.
PAUL BUSH
Paul Bush, PharmD, MBA, BCPS, FASHP is the Vice President for Global Resource Development and Consulting for the American Society of Health-System Pharmacists (ASHP). He has held the positions of Chief Pharmacy Officer for Duke University Hospital in Durham, NC, Director of Pharmacy Services for Medical University of South Carolina, St. John Hospital and Medical Center and Detroit Osteopathic Hospital and was Corporate Director for Clinical Pharmacy Services for Horizon Health System.
Dr. Bush received his B.S. in Pharmacy from the University of Michigan and Pharm.D. and M.B.A. from Wayne State University in Detroit, Michigan. He serves on the faculty of University of North Carolina Eschelman School of Pharmacy and Campbell University College of Pharmacy and Health Sciences.
He has served as presidential officer, board member and Chair of the Board of Directors of ASHP.Dr. Bush is Past-Treasurer of the Michigan Pharmacists Association. He has served on the Michigan Society of Health System Pharmacists Board of Directors and held the position of President-elect. He is a member of APhA and ACCP.
Dr. Bush was awarded the John W. Webb Lecture Award by Northeastern University and ASHP, an honorary Doctor of Science degree from Campbell University, the Distinguished Alumnus Award from the Wayne State University Pharmacy Alumni Association, the Dean Golod Award from MUSC Health, the Distinguished Service Award by the ASHP Section of Pharmacy Practice Managers and the NCAP Pharmacy Ambassador Award.
He co-authored Managing and Leading – 44 Lessons Learned for Pharmacists, and chapters in Building a Successful Ambulatory Practice, Financial Management Basics for Health System Pharmacists, Handbook of Institutional Pharmacy Practice, and the Pharmacy Certified Technician Training Manual.
RICHARD RICCIARDI
Richard Ricciardi, CRNP, PhD, FAANP, FAAN is a Professor and Director of Strategic Partnerships for the Center for Health Policy and Media Engagement at The George Washington University School of Nursing. Prior to joining GW, Dr. Ricciardi served as the Director, Division of Practice Improvement and the Senior Advisor for Nursing at the Agency for Healthcare Research and Quality.
Dr. Ricciardi served on active duty in the Army for 31 years, where he held numerous positions as a pediatric and family nurse practitioner, clinical scientist, and senior leader. In 2020, Dr. Ricciardi was recalled back to active duty to serve as the Medical Director for the COVID-19 pandemic screening, treatment and public health response at Fort Leonard Wood Missouri, one of the Department of Defense's largest training bases.
Dr. Ricciardi is a past president of Sigma Theta Tau International Honor Society of Nursing and a past president of the National Association of Pediatric Nurse Practitioners. Dr. Ricciardi maintains a part-time clinical practice at Mercy Health Clinic, serving uninsured and underserved populations in Montgomery County Maryland.
TOMEICO FAISON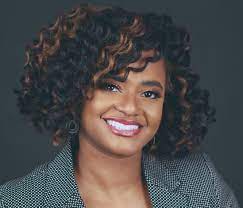 Tomeico Faison, OTD, OTR/L has been an occupational therapist in NC for 20 years, serving as a leader in innovative entrepreneurial endeavors for underserved populations.   Dr. Faison is the CEO of Therapeutic Solutions (therapeuticsolutionsofnc.com), Low Vision Rehab Solutions (lowvisionrehabsolutions.com) and Faison Consulting (faisonconsulting.com). She is also the co-founder of Therapeutic Solutions Outreach, Inc. a small nonprofit that provides funds and devices for persons in need with financial hardship.
Upon noting that the majority of her consulting clients were Black OTs who expressed concern about not knowing many Black OTs in leadership positions, she started a podcast, Therapy Entrepreneurs and Leaders of Color to showcase people of color who are leading in the profession. She is also a faculty member in the new Duke OTD program with a role that focuses on recruitment and retention of students from underrepresented groups, curriculum writing and specialty certificates.
She earned her BS and MS from UNC Chapel Hill in Radiologic Science and Occupational Therapy respectively and has a certificate in Low Vision Rehab from UAB and in Business Coaching from NC State. She recently received a doctoral degree in occupational therapy with an emphasis on social entrepreneurship from Boston University.  Her life mission is to help at least one million social entrepreneurs and leaders who help underserved populations.
VINCENT GUILAMO-RAMOS
Vincent Guilamo-Ramos, PhD, MPH, LCSW, RN, ANP-BC, PMHNP-BC, AAHIVS, FAAN is Dean and Professor of the Duke University School of Nursing and Vice Chancellor for Nursing Affairs, Duke University. He is also the founding director of the Center for Latino Adolescent and Family Health (CLAFH) at Duke University. Dr. Guilamo-Ramos was a tenured professor at New York University (NYU) from 2010-2021, holding faculty appointments in nursing, public health, and social work. He was also a tenured professor at Columbia University prior to joining NYU.
Dr. Guilamo-Ramos is a nurse practitioner dually licensed in primary care (ANP-BC) and psychiatric-mental health nursing (PMHNP-BC) and he is credentialed as an HIV Specialist (AAHIVS) by the American Academy of HIV Medicine.
Widely regarded as an expert, scholar and leader in adolescent and young adult sexual and reproductive health promotion, Dr. Guilamo Ramos' research has been funded externally for two decades by the National Institutes of Health (NIH), Center for Disease Control (CDC), Health Resources and Services Administration (HRSA), and various federal agencies. His research focuses on the role of families in promoting adolescent and young adult health among Latinos and in other underserved communities, with a special focus on preventing HIV/AIDS, sexually transmitted infections, and improving care outcomes for youth receiving HIV prevention and care services.  He has published extensively in leading scientific journals, including: The Lancet Infectious Diseases,
The Lancet HIV, Clinical Infectious Diseases, JAMA Pediatrics, Pediatrics, and the American Journal of Public Health. Dr. Guilamo-Ramos' research and scholarship has led to coverage in well-known media sources such as The New York Times, NPR, and The Washington Post.
Dr. Guilamo-Ramos currently serves as a member of the Presidential Advisory Council on HIV/AIDS (PACHA), the HHS Panel on Antiretroviral Guidelines for Adults and Adolescents, the CDC/HRSA Advisory Committee on HIV, Viral Hepatitis and STD Prevention and Treatment. He also serves on the Latino Commission on AIDS Board of Directors as vice chair, the Power to Decide Board of Directors, and the Ending the HIV Epidemic Working Group of the HIV Medicine Association as co-chair.
In addition to master's degrees in management, social work and public health from NYU, Dr. Guilamo-Ramos holds a Ph.D. from SUNY-Albany School of Social Welfare and a Master of Science in Nursing from Duke University School of Nursing.