Leadership Team and Staff
ANH N. TRAN
Anh N. Tran, PhD, MPH, Associate Professor of Family Medicine and Community Health and Vice Chief of Education for the Division of Community Health, serves as Director for the Duke Advanced Practice Provider Leadership Institute (APPLI).  Dr. Tran's roles in education/training and healthcare workforce development include directing the Duke Master of Health Sciences in Clinical Leadership Program; Duke-Johnson & Johnson Nurse Leadership Program (2013-2021) for advanced practice nurses and their teams; and Community Health elective for Master's in biomedical sciences, medical and physician assistant students.  She is also an associate director for the School of Medicine Primary Care Leadership Track.
Dr. Tran also has decades of experience in implementing and evaluating community-engaged research initiatives aimed at improving the health status of communities which face the greatest health inequities. She has conducted her work in both domestic and international settings, and topics have included lay health advisor programs, culturally competent healthcare, patient-provider interaction, mental health services, cancer health disparities and chronic and infectious disease prevention.
Dr. Tran received her MPH in Community Health Sciences from University of California, Los Angeles and spent time in Vietnam as a Fogarty International Center research fellow conducting HIV/AIDS research with young people. While completing her PhD in Health Behavior and Health Education at University of North Carolina, Chapel Hill (UNC), she received pre-doctoral fellowship training from the NCI Cancer Control and Education Program, administered through UNC Lineberger Comprehensive Cancer Center.
ANNE DEROUIN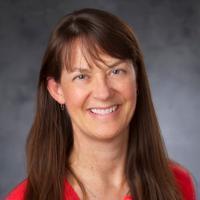 Anne Derouin, DNP, APRN, CPNP, FAANP is a Clinical Professor and Assistant Dean of the graduate nursing program at Duke University School of Nursing.  She also holds appointments at Duke Family Medicine and Community Health, the Duke Global Health Institute and is Duke AHEAD Distinguished Fellow.  Also, a full-time faculty member and practicing clinician, she is dual-certified pediatric nurse practitioner with more than 30 years' experience.
A nationally recognized adolescent clinical expert and advocate for pediatric and teen issues, Dr. Derouin has published in numerous professional journals and presented a state, national and international meetings.  Her leadership has included service for nursing organizations including the School-based Health Alliance, Society of Adolescent Health and Medicine (SAHM), North Carolina Nurses Association and Sigma Theta Tau International.  She is currently serving a second term on the executive board of the National Association of Pediatric Nurse Practitioners (NAPNAP).  Dr. Derouin was a leadership team member and small group project coach of the Duke-Johnson & Johnson Nurse Leadership Program.
CAMILLE FULBRIGHT
Camille Fulbright is a Program Coordinator for the Duke Advanced Practice Provider Leadership Institute (APPLI). She is a graduate of the University of North Carolina at Chapel Hill's Gillings School of Global Public Health, where she studied Health Policy and Management. With over 5 years of experience in health care workforce development and capacity building programs, she is excited to bring her talents to Duke APPLI.
ERICA TAYLOR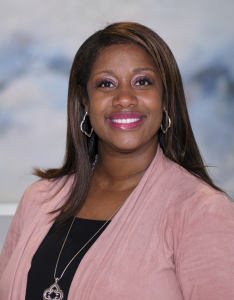 Erica Taylor, MD is a practicing orthopedic hand surgeon at Duke University. She achieved her degree in Biomedical Engineering Science from the University of Virginia and obtained her medical degree from the Duke School of Medicine. She completed a fellowship in Hand and Upper Extremity Surgery at The Cleveland Clinic in Ohio. She joined the Duke School of Medicine faculty in 2013 and received her Master's of Business Administration from the Duke Fuqua School of Business in 2020.
As a proud member of the Duke University Community, she is heavily committed to various aspects of leadership, including extensive engagement in surgical governance through her role as the Duke Raleigh Hospital Orthopaedic Medical Director. In addition, she is the Vice Chair of Diversity and Inclusion for the Department of Orthopaedics and was recently appointed as the first Duke Health Associate Chief Medical Officer for Diversity, Equity and Inclusion for the Private Diagnostic Clinic (PDC) physician organization.  In this senior leadership role, she works alongside colleagues and institutional leaders to develop thoughtful strategy and best practices towards implementation of health equity across clinical environments.
Inspired by the aforementioned education and experiences, in 2020 she founded the Orthopaedic Diversity Leadership Consortium, LLC, a pioneering organization whose mission is to elevate the necessary components of inclusive leadership in healthcare through network and strategy development. She also has earned a faculty appointment at the Duke Fuqua School of Business, where she lectures on the nuances of strategic diversity leadership in healthcare.
Dr. Taylor brings a lifetime of experience, passion and a proven track record as a leader for change. She has worked closely with pipeline programs and national organizations that strive to promote successful pathways into orthopaedic surgery for populations that are under-represented in this field. She is known for embracing differences among people and making sure that everyone has a "voice at the table," promoting achievement through a unified collective.
JACQUELINE BARNETT
Jacqueline Barnett, DHSc, MHS, PA-C serves as the Chief of the Duke Division of PA Studies in the Department of Family Medicine and Community Health and is the Program Director for the Duke PA Program.  In these roles, she is responsible for the overall organization, administration, fiscal management, and continuous review and analysis of the division and PA program.  Prior to joining the faculty at Duke, she served as faculty at the George Washington University School of Medicine PA Program, where she received the endowed Morton A. Bender Teaching Award. Her clinical practice experiences include pediatrics, urgent care, family medicine, and infectious disease.
Dr. Barnett's scholarly and research interests include improving learning experiences for students with disabilities, curriculum enhancement through integrating technology and blended learning formats, and promoting inclusive excellence, equity, and justice in education and healthcare.  She is also interested in various aspects related to organizational leadership and culture and interprofessional education and team care.  Dr. Barnett is a previous National Health Service Corps Scholar with a strong commitment to the medically underserved and efforts to improve healthcare access and outcomes in underserved populations.
ADRIANA GREEN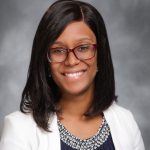 Adriana Green, M.Ed., serves as Coordinator of Education and Training in the Duke Division of Community Health, in the Department of Family Medicine and Community Health. She earned a Bachelor of Science in biology from The Ohio State University and holds dual Master of Education degrees in Elementary and Special Education from Lesley University. Adriana has spent the last 10 years as an educator in the Baltimore, MD and Charlottesville, VA school systems, and most recently in the Durham Public Schools. She has served as a science department leader and staff developer in the VA school system and a faculty team leader and mentor in the MD school system.
MICHELLE LYN
Michelle J. Lyn, MBA, MHA is Chief of the Duke Division of Community Health in the Department of Family Medicine and Community Health, Co-Director of the Duke Center for Community and Population Health Improvement; and Lead for Community Health Initiatives in the Duke Population Health Management Office. Ms. Lyn also serves as the Duke University Health System lead for the Community Benefit Community Health Needs Assessment and Responsive Strategic Planning Process.
Ms. Lyn began her Duke career in 1998, as a founding member of the Division of Community Health and was instrumental in designing and launching more than 40 of the division's collaborative, community-based clinical, care management, educational, and research initiatives.
​Ms. Lyn's contributions span the division's clinical programs, including neighborhood clinics; school-based health centers; and the Just for Us Program, which cares for chronically ill homebound seniors in their homes. She was also instrumental to the Division's care management services, which include a North Carolina Community Care Network covering six North Carolina counties, linking more than 50 primary care practices, four hospital systems, and local departments of social services, health and mental health and the Local Access to Coordinated Healthcare Program for uninsured. In addition, Ms. Lyn served as the founding Program Director for Duke's Master of Health Sciences in Clinical Leadership, the Community Health Leadership Program, the Community Health Fellowship; and Course Director for the Community Health Elective in the School of Medicine.
KELLY CIRBUS

Kelly Cirbus serves as the Staff Specialist in the Duke Division of Community Health, in the Department of Family Medicine and Community Health. She earned a Bachelor of Arts degree in Communications from Baldwin Wallace University. Upon graduation, Kelly has worked in several higher education institutions working between the Registration, Admissions and Athletic Departments. She is excited to bring her experience to the health side of education.