Giving
Giving Makes an Impact

Your support helps ensure that our program can continue to help participants in pursuit of the leadership development opportunities that our program offers. Your gift will go towards scholarships that can help cover the enrollment fee for Duke APPLI teams, and fund new and innovative education and training opportunities for fellows.
We hope you will consider supporting the Duke APPLI scholarship fund. Every contribution, no matter the amount, helps our program continue to support a diverse cadre of APPs and their interprofessional colleagues in strengthening their impact as healthcare leaders and creating transformational health improvement initiatives that will have a profound impact on their patients and communities.
To make a gift online, please visit this link: APPLI Gift Fund
Questions? Email us at appli@duke.edu
________________________________
2023 Scholarship Presentation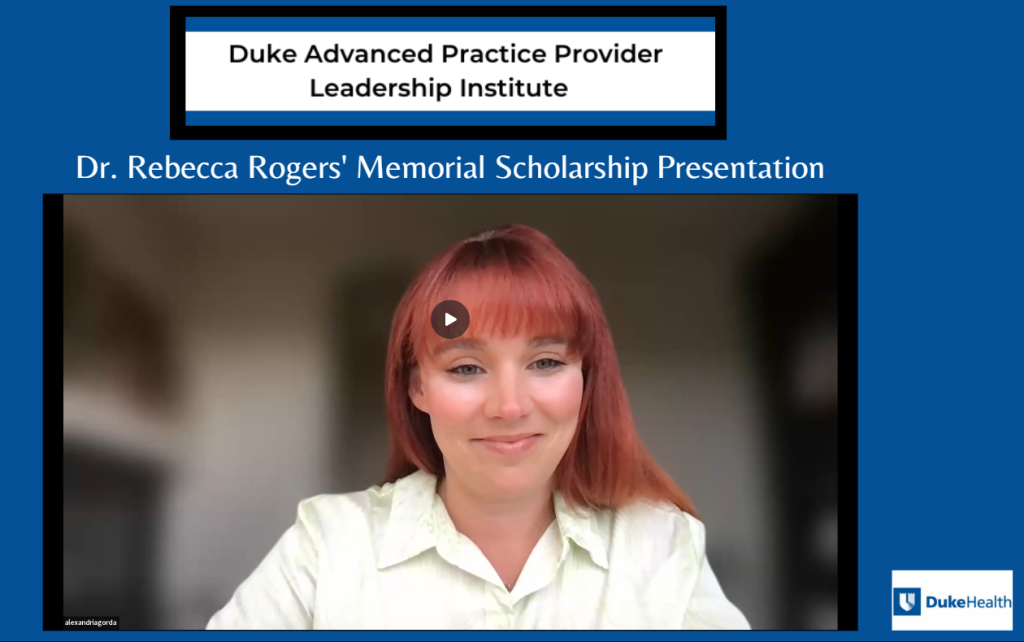 Recent donations funded, in-part the enrollment of one of our new Duke APPLI teams. Click the link to view the awarding of the scholarship at our June 2023 Welcome Webinar.
To learn more about the Dr. Rebecca Rogers Scholarship, click here: Duke APPLi Scholarships
________________________________