Bass Connections Selected Highlights from 2020-2021
Improving Food Security for Latinx Communities
In 2020-2021, 13 Bass Connections project teams tackled research related to the impact of the COVID-19 pandemic. One project team took on the problem of food insecurity among Durham's Latinx residents, one in five of whom said they sometimes skipped or limited their meals. In the context of the pandemic, access to sufficient nutritious food took on even greater importance.
Working with Root Causes, an organization run by Duke medical students, the team researched strategies for adapting to COVID-19, such as modes of contactless food delivery. Using surveys and deidentified medical records, team members assessed the impact of Root Causes' Fresh Produce Program on patient health and food security amid pandemic conditions. Through interviews and a comparative study of food redistribution organizations, the team identified (and continues to identify) local and global best practices in addressing food insecurity as part of the response to the pandemic.
Members of the team have continued their work during the summer of 2021, facilitating a Community Consultation Studio with Triangle area food security organizations in conjunction with Duke's CTSI Community Engaged Research Initiative (CERI).
Partnering with the Duke Campus Farm, the team also expanded the Fresh Produce Program to around 150 households in Durham, including many high-need Latinx families. Deliveries included fresh food as well as masks, household essentials and educational materials.
Rising Seas, Local Impacts
This project team explored how the arts can educate, motivate social action and imagine a more resilient future.
Team members examined how scientists and artists address social and ecological crises, and constructed Spectral Seas, an art installation depicting the scale of future sea level rise. Woven out of over 400 plastic bags collected from the Durham community, the tapestry features layers of color representing different sea level rise predictions for 2100. The team incorporated multimedia video projections and sound to evoke the threat sea-level rise poses to humans and the environment. The finished piece will remain on display at the Rubenstein Arts Center through 2021-2022.
Team members used StoryMaps to showcase the science and local impacts of sea level rise, as well as their artistic process. See their resulting products: Science of Sea Level Rise, Local Impacts, Crisis and Resilience in North Carolina Waterways and Spectral Seas Installation.
A New Approach to Mental Health Support for Students
College students face many stressors that can affect their well-being but often shy away from seeking help. Feelings of shame, skepticism about effectiveness and concerns about being misunderstood are common barriers.
DukeLine is a new student-operated texting platform aimed at improving the mental health of students through anonymous peer support within minutes of outreach. A complement to existing resources, DukeLine gives students access to free, anonymous peer support.
The option to text an anonymous fellow student trained to serve as a peer coach offers a low-stakes avenue for seeking support. Students can test what it feels like to share vulnerabilities. Coaches take part in a semester-long training course for credit.
This project team organized the pilot launch of DukeLine in three campus communities, collected pre- and post-text data from users and coaches, and developed infrastructure for expanding the service. Pilot data indicate that users are extremely satisfied with DukeLine and likely to reach out to a peer coach for support in the future.
Promoting Regenerative Grazing in North Carolina
Beef production has become one of the largest contributors to climate change. This project team set out to communicate that "it's not the cow, it's the how." Using regenerative practices such as rotational or managed grazing, beef production can provide net-negative emissions and other economic, environmental and social benefits.
Working with numerous partner organizations, team members from the four major Triangle research universities (Duke, NC Central, NC State, UNC) developed healthy soils policy recommendations for North Carolina, as well as tools to help producers and policy-makers understand the potential of grazing. An ArcGIS-based tool for farmers and producers helps them easily document regenerative grazing practices, even when out in the field with no internet access. And farmers who wish to begin implementing practices such as strip and rotational grazing can use the team's carbon offset protocol, which outlines the methodology for measuring the offsets from a regenerative grazing project.
A monthly newsletter and an online guide to key terms helped inform producers about regenerative grazing, and a webinar featured three people in the business. The team also produced a collection of case studies that explain how managed grazing has the power to be regenerative to the land, to producers and to rural communities.
For her stellar work on this team, law student Bridget Eklund received a 2021 Bass Connections Award for Outstanding Mentorship.
Unearthing Root Causes of Migration
In this Story+ summer project, students pursued research on the social, political, economic and environmental forces that push people to leave their countries of origin.
Selecting their own families' origins, the students focused on Ghana, Honduras, Iran, Italy, Malaysia and Singapore. Common threads included the impact of western imperialism and colonialism, labor and resource exploitation, and preservation of migrant stories.
Partnering with Migrant Roots Media, team members created presentations with timelines, narratives and visuals. Undergraduate team member Shania Khoo won a 2021 Koonz Prize for a zine she created after her Story+ experience.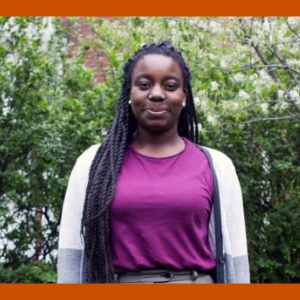 Designing a System to Learn From Waste
A Bass Connections project team is contributing to the effort to develop a Smart Sampling Toilet, led by Duke's Center for Water, Sanitation, Hygiene and Infectious Disease (WaSH-AID). This team seeks to capture some of the health information that's lost with the waste we flush away.
To advance the project, students designed and built a device that can dispense fecal immunochemical test strips and expose them to human excreta. After the sample is collected on the strip, the device sends a signal to an endoscopic camera, telling it to capture an image of the test results—one line if the sample is negative for biomarkers indicating possible gastrointestinal disease, and two lines if it is positive.
Team member and Ph.D. student Jin Zhou received a 2021 Bass Connections Award for Outstanding Mentorship.
Coping With COVID-19 as a Family
Professor Eve Puffer has spent much of her career building therapeutic programs to improve families' mental health in sub-Saharan Africa. She had long been interested in bringing some of those approaches to the U.S., so when the pandemic arrived, Puffer led a survey of parents in 17 southern states to learn more about their well-being. She and her colleagues found significant levels of depression and anxiety symptoms; concerns about social, emotional and behavioral difficulties in children; and reports of deteriorating relationships within families.
A Bass Connections project team set out to adapt several approaches that had proved effective in Kenya for use in North Carolina with local community partners.
In May 2021, around 25 families in Durham and surrounding areas began the Coping Together program, meeting virtually with trained facilitators from the partner organizations. In the eight-week program, adapted in collaboration with the partners, families participated in activities designed to address stress, strengthen relationships, reduce conflict and improve problem-solving techniques. "I don't see it ending at the end of eight weeks," said Wanda Boone, the founder and director of the community coalition Together for Resilient Youth that implemented Coping Together.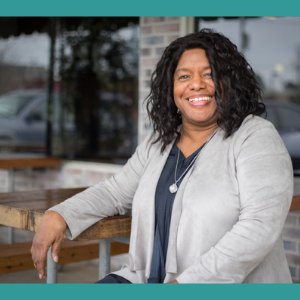 Race and Home Values in Durham
The median white household in the U.S. holds about ten times as much wealth as the median Black household. This Data+ summer project, in partnership with the Samuel DuBois Cook Center on Social Equity, examined the relationship between race and home values across several units of analysis.
To investigate racial disparities in home values in Durham, team members drew on census data, Durham County records, CoreLogic data for home sales, North Carolina voter registrations and other sources. They found that home values are strongly associated with the racial composition of areas, and that homes in Black neighborhoods are worth less and accumulate less value over time.
The team discovered that if homes in Black census tracts (defined as an area with a majority Black population from 1970 to 2014-2018) had appreciated at the same rate as homes in white tracts, their average value would be nearly $95,000 greater at the end of that time period. Racial disparity in home value increased by 279%.
"I decided to work on the project even after Data+ ended because I thought it was an excellent opportunity to contribute to an academic paper," said team member Pei Yi Zhuo '23, Sociology and Statistical Science. He and the team presented findings at the 2021 Data-Intensive Research Conference.
Reducing Hypertension Disparities
Hypertension is a leading cause of death and disability in the United States. Racial disparities are well documented in hypertension treatment, control and outcomes.
In Durham County, more than two in five adults suffer from hypertension. Since there is a strong association between hypertension and residential racial isolation, this project team tested strategies to intervene at the neighborhood level. Students made outreach calls to an identified group of 258 Black men with severe hypertension seen at Lincoln Community Health Center. These patients were offered hypertension education and counseling along with a free blood pressure cuff.
About half the men who received a blood pressure cuff began using it consistently. Students made follow-up calls offering education on the effects of hypertension and strategies to lower blood pressure. The calls were well-received among patients, who appreciated the individualized coaching and partnership.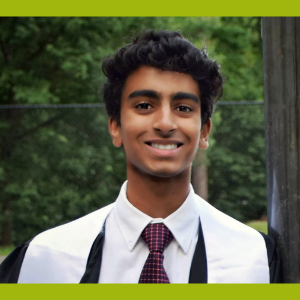 Refugee Experiences in Durham
Through a Bass Connections Collaborative Project Expedition, Ph.D. candidate Colin Birkhead worked with Jen'nan Read to redesign her course on immigration and health. Together they created hands-on, project-based learning experiences with a community partner, World Relief Durham, in order to enhance in-class lectures and academic readings.
Instead of choosing generic topics related to immigration and health, students now work on real issues in Durham. During the Fall 2021 course, students analyzed data from World Relief Durham on refugee children, created infographics and wrote policy briefs with recommendations.