The Fortin Foundation Bass Connections Showcase 2021
Bass Connections 2020-2021 student team members shared their research highlights with the community during three live online sessions. They presented lightning talks and hosted breakout tables to discuss findings and answer questions from 600 attendees.
Ebony Boulware gave opening remarks. "As a physician, research scientist and educator, I know firsthand about the value of interdisciplinary collaboration to tackle complex problems," she said. "We need expertise and perspectives from different areas of knowledge. That's what I love about Bass Connections. It embodies the best of Duke, integrating faculty research with student education and bringing all corners of the campus together to dig into tough challenges in deep partnership with our local and global communities."
Lightning Talks
Watch the videos of these student talks:
Alumni Panel
An alumni panel moderated by Erik Wibbels, Chair of the Bass Connections Faculty Advisory Council, featured three former members of Bass Connections project teams:
Megan McGufficke (International Comparative Studies '16)
Samuel Corwin (Environmental Sciences & Policy '17)
Lizzie Hunsaker (Ph.D. in Chemistry '19)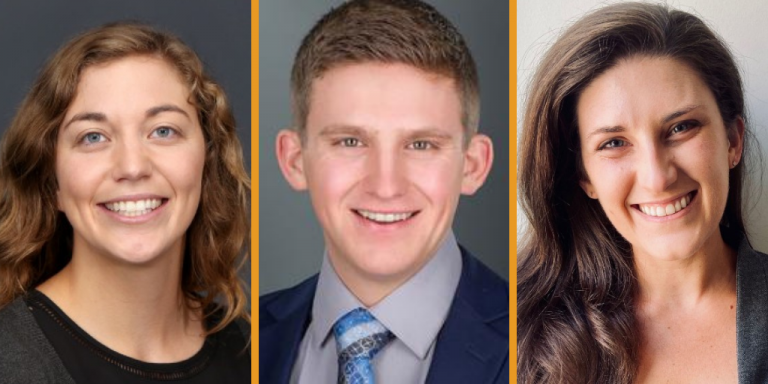 Virtual Showcase
Many teams also shared highlights through profiles, presentations and posters, which are gathered in the 2020-2021 Fortin Foundation Bass Connections Virtual Showcase digital exhibit.
In recognition of generous gifts from the Mary Alice Fortin Foundation, the program's annual culminating event is named The Fortin Foundation Bass Connections Showcase.