On Sunday night, Jenn and I watched the 1999 teen film called 10 Things I Hate About You starring Julia Stiles and Heath Ledger. After researching the film, I learned that it was loosely based on the Shakespeare play The Taming of the Shrew (I haven't read the play so I won't be discussing it). Throughout the movie, I was interested in the comparison between the two main women characters, Kat and Bianca. Kat is a strong, independent, and confident woman who doesn't like to do what people expect of her. In contrast, her sister Bianca is self-absorbed and "girly", and beautiful. The two are basically polar opposites.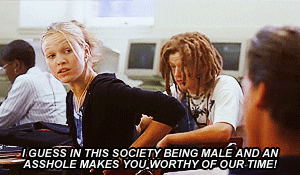 Girls who don't conform to norms, whether it be through clothing or style, are seen as crazy and weird. Kat is the one everyone hates, but throughout the movie she is just being herself. She is not trying to be controlled by patriarchal forces that try and hold her back. A good example of this force would be her father. Kat finds out she gets accepted to Sarah Lawrence and her father immediately tells her she is not going because it is too far and he would be unable to keep an eye on her. What I find interesting is that Kat has such strong actions against these patriarchal forces, but in the end the forces seem to win. In typical romantic movie fashion, the guy gets the girl and they live happily ever after. In the beginning, I liked how adamant she was about her beliefs, but then she got hypocritical towards the end. This movie had so much potential to highlight feminism to a young teen audience, but instead men won once again.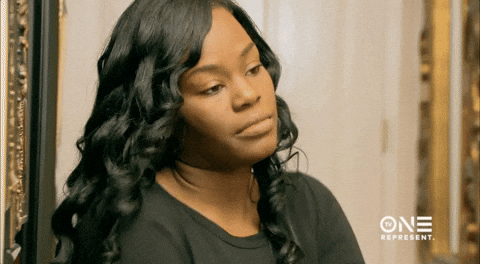 Before Moxie, I believe I would not have noticed the influence of the patriarchy. Pre-moxie Taylor would have watched the movie, shut off her computer and fell asleep without giving it a second thought. I know my basic analysis is not as deep as it could be, but it shows the improvement I have made in identifying and analyzing issues in feminism.
(I hope I didn't spoil the movie so that, if you're interested, you'll check it out on Netflix!)