Ada Gregory is the current Program Director of the Moxie Project, the Associate Director of the Kenan Institute for Ethics and Student Ombudsperson in the Office for Institutional Equity at Duke University.
She has more than 20 years of experience working in the criminal justice and violence prevention fields. As a police officer with the Durham Police Department in the early nineties, she led the formation of the department's first Domestic Violence Unit; as an administrator for the Violence Against Women Act in North Carolina, she supported statewide training and policy initiatives on domestic and sexual violence and the creation of the first statewide automated victim notification system in North Carolina.  She also brings a wealth of hands-on experience after serving as an executive director for a local non-profit serving victims of violence. Gregory moved to Higher Education in 2006 serving as an Assistant Director at the Kenan Institute for Ethics where she provided financial and administrative support to the institute and led programmatic efforts evaluating middle school character education, assessing business ethics and leadership cultures in for-profit and non-profit organizations and developing other student-directed initiatives. She went on to serve as the Director of Duke's Women's Center for six years , and then as Executive Director of the Office of Interdisciplinary Program Management, administratively overseeing the university-wide Institutes, Initiatives and Centers. Gregory completed her undergraduate and graduate degrees from Duke University.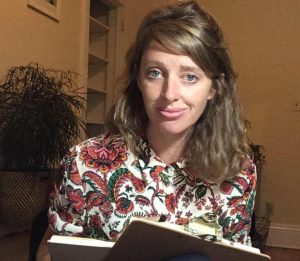 Shannan Hayes has served as the Site Coordinator and Academic Instructor of the Moxie Project since 2015. She is a PhD candidate in the Literature Department and Feminist Studies program at Duke University. With ten years of undergraduate teaching experience in the fields of feminist theory, cultural studies, and studio art at Stony Brook University and Duke, Shannan has also worked in program and event coordination for over a decade. Her dissertation research focuses on the way aesthetics, and particular works of contemporary art, provide a necessary space for unresolved thinking and feeling within a climate of cultural tension, material urgency, and political contestation. She turns to these works in order to renegotiate certain debates about "identity politics," and look for reimagined frameworks for what it means to participate in practices of freedom. Her fields of study include: feminist political theory, critical race studies, political economy, philosophical aesthetics, and contemporary art. Currently living in Durham, NC, Shannan has previously lived and worked in Brooklyn and New York for five years.