Our group has always had thought-provoking discussions, whether it was at seminar on the readings we have to do for that week or at reflection dinner when we debrief on the various enrichment outings we do. Recently, our conversations have been going far beyond the surface for various reasons.
Being past the half-way mark means that we have had ample time to get to know each other both personally and how each one of us feels about different societal structures. Because of this, people are more inclined to share their opinions in order to grow further. But it's not only the sharing of ideas that has progressed as time has passed; it's the bonds that we have made in such a short time.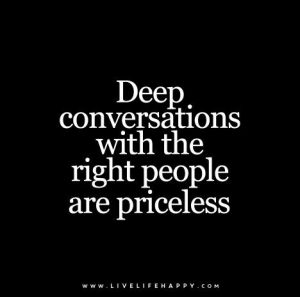 Prior to departure, Ada and Shannan held several pre-departure meetings that, if I'm being honest, I did not want to attend because of all of the stress that was going on with the semester closing. In hindsight, these meetings were an integral part of forming the community we have.
Looking at a picture of our Moxie group, it's evident that each one of us comes from not only a different background, but a different part of Duke. One girl is a part of Duke Student Broadcasting. Another is part of an Indian dance group. Two girls are in Panhellenic sororities. One girl is a student-athlete. Some girls are pre-med, while others are studying the humanities. Despite all of these differences, the cohesion our group has is something indescribable.
During one reflection dinner, Ada and Shannan stated that they purposefully picked people who both fit the program, but would bring a new perspective to a group of people. They also chose people whose paths probably would not have crossed had it not been for the program. I can attest that this is both true and one of the things I am most grateful for from this program.
When I received the first email that Ada and Shannan hadn't blocked us from seeing who else was included, I recognized only a few names from social media. Others I had never heard of in my two years at Duke. Now, I can say that I know each of the Moxies on a deeper level than we started.
We have bonded together at enrichment activities, reflection dinners, and seminar discussions. At points we have all felt like we understood what was being discussed, and at other points we have all felt more confused than when we started. From cooking dinner together to having a face mask night, we have created bonds that would not have been created had it not been for this program.
I also shouldn't talk about the bonds created in this program without talking about the bonds both our group as a whole and as individuals have built with Ada and Shannan. Both of them have pushed us to grow further not only intellectually, but as human beings in society. They have both supported our opinions and played devil's advocate for the purpose of growth. They have been present as teachers, mentors, and a listening ear, when needed.
At our last reflection dinner, Laura said that she would host a "reflection dinner" during first semester for everyone to get together again, Ada and Shannan included. If that doesn't say something about our group dynamic this summer, then I'm not sure what else would.