Check out what we've been up to!
---
2017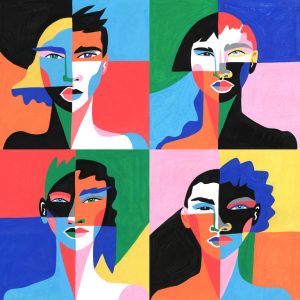 Mic, People can be quick to blame victims of fatal shootings, study says (December 28, 2017)
Duke Today, Negative portrayals of shooting victims lead to victim blaming (December 18, 2017)
Canadian Broadcasting Corporation, Kids as young as 5 show racial bias, research suggests (December 7, 2017)
The Octagon, Spotlight on harassment: Alumna's colleague speaks out against misconduct in academia (December 5, 2017)
Hear at Duke, Who do you think you are? (October 30, 2017)
American Psychological Association, What's at the root of racial stereotyping? (October, 2017)
The World in Me, "No one wants to be put in a box" (September 24, 2017)
South China Morning Post, How young Chinese-Americans are embracing their identity (September 3, 2017)
Duke Alumni Magazine, Who do you think you see? (August 11, 2017)
And/Both preview (July 25, 2017)
The Chronicle, Racial diversity makes individuals less likely to conform, study finds (July 11, 2017)
Entrepreneur, Research shows when groups are diverse, individuals are less likely to go along with the crowd (June 29, 2017)
NPR Code Switch, A prescription for Racial Impostor Syndrome (June 7, 2017)
New York Magazine, How we learn to exclude others (April 13, 2017)
One body, two worlds (April 3, 2017)
WCWTP Podcast, How do people with multiracial (or multicultural) backgrounds navigate their social identity?  (March 27, 2017)
North Carolina Public Radio, NPR: How biracial identity affects behavior (March 21, 2017)
NY Times, What biracial people know (March 4, 2017)
Measure of Everyday Life, Recap of session with Dr. Gaither (March 2, 2017)
WNCU 90.7, The measure of everyday life (March 1, 2017)
---
2016
Duke Ways & Means Show, Sanford School of Public Policy, Who is White? (October 25, 2016)
WFDD 88.5, NPR Affiliate, Multiracial youth identity choices (September 23, 2016)
Time, Obama is culturally Black because he wants to be (February 24, 2016)
Al Jazeera America, Opinion, Young Whites view race with rose tinted glasses (January 18, 2016)
---
2015
Quest Psychologie, Can anyone be creative? (July 16, 2015)
New York Magazine, Science of Us, The psychological advantages of strongly identifying as biracial (May 22, 2015)
Flashbulb Newsletter, Diversity and Creative Thoughts (February 19, 2015)
Pacific Standard Magazine, Health & Behavior, To heighten creativity, Take a good look at yourselves (January 29, 2015)
---
2013

Body Odd Blog, NBC.com, Remember vuvuzelas? What your opinion about them reveals about you (February 8, 2013
---
2012
Mixed Chicks Chat Podcast (February 15, 2012)
---
Prior Media Coverage

Tufts CTSI Annual Report, Transforming how we perceive race
Tufts Graduate Blog, Money talks: Graduate students share tips for getting research funding
Tufts Alma Mater Magazine, Game-changing grants – graduate students in biology, psychology, and electrical and computer engineering win NSF fellowships.