Principal Investigator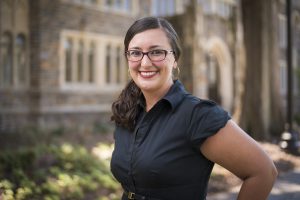 Dr. Sarah Gaither, Assistant Professor, Department of Psychology and Neuroscience
Dr. Sarah Gaither is an Assistant Professor in the Department of Psychology & Neuroscience and a faculty affiliate at the Cook Center on Social Equity at Duke University. Prior to Duke, she was a Provost's Postdoctoral Scholar in the Psychology Department and Fellow at the Center for the Study of Race, Politics and Culture at the University of Chicago after earning her Ph.D. and M.S. in Social Psychology from Tufts University and her B.A. in Social Welfare from U.C Berkeley.
Her research focuses broadly on how a person's social identities and experiences across the lifespan motivate their social perceptions and behaviors in diverse settings. More specifically, she studies how contact with diverse others shapes social interactions, how having multiple racial or multiple social identities affects different types of social behavior and categorizations of others, and what contexts shape the development of racial perceptions and biases from childhood through adulthood. Growing up as a biracial Black/White woman is what has fueled her research path.  CV
*Dr. Gaither will not be accepting graduate students to begin in the 2020-2021 academic year.
Graduate Students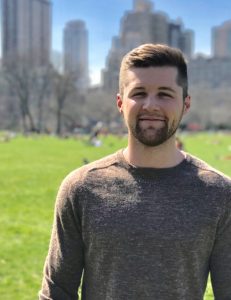 Adam Stanaland, Third-Year Student
Adam Stanaland is a joint-degree doctoral student in social psychology and public policy in the Duke ID (Identity and Diversity) Lab and Sanford School of Public Policy. He attended Davidson College, earning a B.S. in Psychology and Intercultural Communication Studies. Between Davidson and Duke, he worked for the NYC Department of Education, researching and writing policy for lessening low-income students' barriers to success. Out of this grew his interest in how social environment shapes self-concept, achievement outcomes, and interpersonal behavior. His current research takes a motivational approach to understanding how certain social factors contribute to aggression, as well as how the integrating these findings into policy may lessen antisocial behavior at the community level. CV
Brenda Straka, Third-Year Student
Brenda Straka is a doctoral student in social psychology in the Duke ID Lab. Brenda earned her B.A. with high distinction in Psychology and Cognitive Science with a minor in English from the University of Virginia. Her research interests broadly focus on the social identities that people claim and how these identities inform belonging to certain social groups. More specifically, her research explores racial identity and group membership and how these inform our experiences of exclusion. Furthermore, she is particularly interested in Multiraical and Hispanic/Latino identity as these groups challenge many pre-existing notions about racial identity and group membership.
Some of her current research explores perceptions of racial identity representations in media, how racial identity informs future expectations of exclusion, how children begin to understand group membership, as well as health outcomes related to minority and marginalized social identities.  CV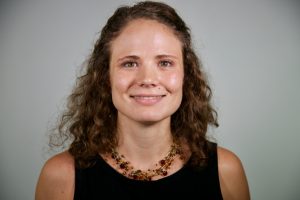 Jane Leer, PhD Student
Jane Leer is a joint-degree doctoral student in public policy and developmental psychology. She has a B.A. with highest honors in Development Studies (Political Economy) from U.C. Berkeley and an M.A. in International Education Policy from Stanford University. She comes to Duke after having worked for seven years as an applied researcher with international NGOs and aid agencies. Broadly, she is interested in how social context shapes cognitive and social emotional development during critical developmental periods—namely, early childhood and adolescence. Current projects include an analysis of literacy skills trajectories among public school students in North Carolina, a randomized controlled trial evaluation of Nicaragua's first nation-wide home visit parenting program, and an analysis of the social determinants of adolescents' gender attitudes in Cote d'Ivoire and Sierra Leone. Ultimately, her research aims to understand how structural inequality interacts with social identity to influence behaviors relevant for academic success, such as parental role modeling, parent/child interactions and social belonging. CV
Lab Staff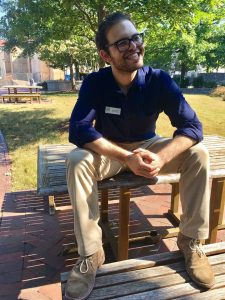 Joshua Perlin, Lab Manager
Joshua Perlin is the lab manager for the Identity and Diversity Lab. He attended Emory University, where he earned a B.A. in Psychology with minors in both Ethics and Religion. His research interests broadly center on how affectively rich experiences (e.g., awe, nostalgia, being deeply moved) impact personal identity construction, meaning in life, and optimal well-being, or "The Good Life." When he is not thinking about the good life, he attempts to live it by spending time with friends, practicing Judaism, and enjoying any and all musical theatre.  CV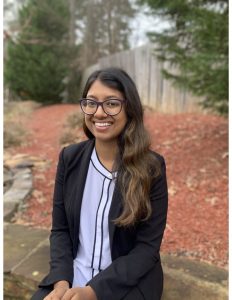 Talita Ahmed is the Multi-Lab Outreach coordinator for the department of Psychology and Neuroscience at Duke University. She graduated from the University of North Carolina Greensboro in May 2019 with a B.S. in psychology. Her research interests include provoking agents (acute events and chronic difficulties) and its variational effect on depression onset. She is particularly interested in such within female populations. She hopes to pursue a PhD and career one day in clinical psychology She currently resides in Cary and enjoys going on hikes, boxing recreationally and listening to Stevie Wonder. CV

Honors Students
Kaelah Brauher
Kaelah is a senior from Rockford, MI. She is studying psychology and earning a markets and management certificate. Her research interests center on how social interactions affect behavior and personal wellbeing. She is especially interested in effects of social inequality and loves working with children. After undergrad she plans to further her education and pursue a PhD in clinical psychology. She hopes to eventually become a child psychologist. In her free time she likes to hang out with friends and play board games. Her thesis is studying how children view socioeconomic status and how this affects their exclusion habits and resource allocation.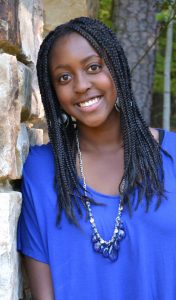 Mackenzie DeLoatch
Mackenzie DeLoatch is a senior from Cary, North Carolina majoring in Psychology with a Certificate in Markets and Management Studies. She is particularly interested in exploring the experiences and impressions of people with multiple racial identities. Her thesis will examine perceptions of multiracial people who confront racial bias.
Yeonju Suh
Yeonju is a senior from Seoul, South Korea. She is majoring in Psychology, minoring in Neuroscience and pursuing the Human Development Certificate. She is particularly interested in developmental psychology and its implications for education. During her free time, Yeonju loves to clean her apartment for stress relief, to look for good food, and to watch shows that remind her of her childhood.
Some of our students from the 2019 – 2020 school year!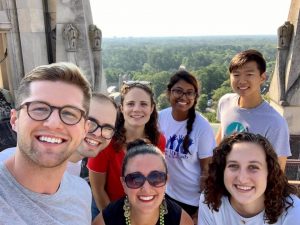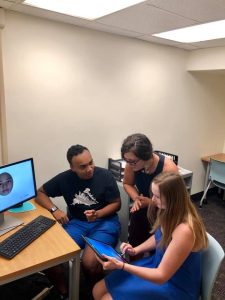 ---
Collaborators