Principal Investigator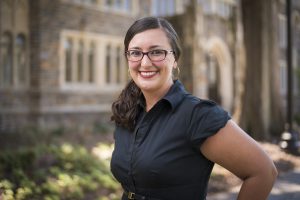 Dr. Sarah Gaither, Assistant Professor, Department of Psychology and Neuroscience
Dr. Sarah Gaither is an Assistant Professor in the Department of Psychology & Neuroscience and a faculty affiliate at the Cook Center on Social Equity at Duke University. Prior to Duke, she was a Provost's Postdoctoral Scholar in the Psychology Department and Fellow at the Center for the Study of Race, Politics and Culture at the University of Chicago after earning her Ph.D. and M.S. in Social Psychology from Tufts University and her B.A. in Social Welfare from U.C Berkeley.
Her research focuses broadly on how a person's social identities and experiences across the lifespan motivate their social perceptions and behaviors in diverse settings. More specifically, she studies how contact with diverse others shapes social interactions, how having multiple racial or multiple social identities affects different types of social behavior and categorizations of others, and what contexts shape the development of racial perceptions and biases from childhood through adulthood. Growing up as a biracial Black/White woman is what has fueled her research path.  CV
*Dr. Gaither will not be accepting graduate students to begin in the 2019-2020 academic year.
Graduate Students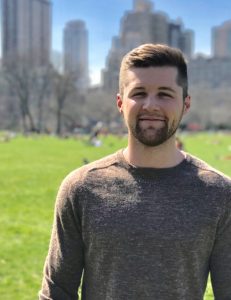 Adam Stanaland, Second Year Doctoral Candidate
Adam Stanaland is a joint-degree doctoral student in social psychology and public policy in the Duke ID (Identity and Diversity) Lab and Sanford School of Public Policy. He attended Davidson College, earning a B.S. in Psychology and Intercultural Communication Studies. Between Davidson and Duke, he worked for the NYC Department of Education, researching and writing policy for lessening low-income students' barriers to success. Out of this grew his interest in how social environment shapes self-concept, achievement outcomes, and interpersonal behavior. His current research takes a motivational approach to understanding how certain social factors contribute to aggression, as well as how the integrating these findings into policy may lessen antisocial behavior at the community level.  CV
Brenda Straka, Second Year Doctoral Candidate
Brenda Straka is a second-year doctoral student in social psychology in the Duke ID Lab. Brenda earned her B.A. with high distinction in Psychology and Cognitive Science with a minor in English from the University of Virginia. Her research interests broadly focus on the social identities that people claim and how these identities inform belonging to certain social groups. More specifically, her research explores racial identity and group membership and how these inform our experiences of exclusion. Furthermore, she is particularly interested in Multiraical and Hispanic/Latino identity as these groups challenge many pre-existing notions about racial identity and group membership.
Some of her current research explores perceptions of racial identity representations in media, how racial identity informs future expectations of exclusion, how children begin to understand group membership, as well as health outcomes related to minority and marginalized social identities.  CV
Lab Staff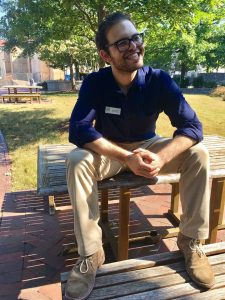 Joshua Perlin, Lab Manager
Joshua Perlin is the lab manager for the Identity and Diversity Lab. He attended Emory University, where he earned a B.A. in Psychology with minors in both Ethics and Religion. His research interests broadly center on personal identity construction in the face of challenging life events, and he is particularly interested in how personal identity is tied with morality and optimal well-being, or "The Good Life." When he is not thinking about the good life, he attempts to live it by spending time with friends, practicing Judaism, writing on his blog, and enjoying any and all musical theatre.  CV

Honors Students
Anna Petterson is a senior from Westport, Connecticut, double-majoring in Psychology and Global Health with a minor in Medical Sociology. She is interested in studying how social identity threat is expressed in behavior.
Jason Brovich is a senior from Clinton, New Jersey, majoring in Psychology with minors in Computer Science and Spanish. He is interested in how social identities affect people's attitudes, especially in politics. His thesis will examine how different groups' attitudes shift when manipulated with information about United States population trends towards becoming a 'majority-minority' country in the next half-century.
Mia King is a current senior majoring in computer science with a minor in sociology and a minor in economics. She is writing a thesis on the experience of intersectional women with Claude Steel's theory, Stereotype Threat. She has had a passion for investigating the social impact of forces like Stereotype Threat since she first encountered the theory in Professor Smith-Lovin's sociology course her freshman year. On campus she participates in many activities including the Robertson Scholars program, the Baldwin Scholars program, Business Oriented Women, The Bridge, and the President's Task Fore on Hate and Bias Issues.
---
Some of our students from the 2017-2018 school year!
---
Collaborators