Lab Members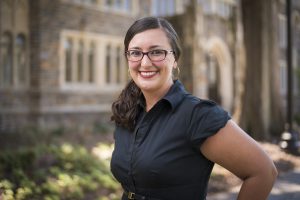 Dr. Sarah Gaither, Principal Investigator
Assistant Professor, Department of Psychology and Neuroscience
Dr. Sarah Gaither is an Assistant Professor in the Department of Psychology & Neuroscience at Duke University. Prior to Duke, she was a Provost's Postdoctoral Scholar in the Psychology Department and Fellow at the Center for the Study of Race, Politics and Culture at the University of Chicago after earning her Ph.D. and M.S. in Social Psychology from Tufts University and her B.A. in Social Welfare from U.C Berkeley.
Her research focuses broadly on how a person's social identities and experiences across the lifespan motivate their social perceptions and behaviors in diverse settings. More specifically, she studies how contact with diverse others shapes social interactions, how having multiple racial or multiple social identities affects different types of social behavior and categorizations of others, and what contexts shape the development of racial perceptions and biases from childhood through adulthood. Growing up as a biracial Black/White woman is what has fueled her research path. CV
Dr. Gaither is accepting graduate students for the Fall 2018-2019 school year. 
Terri Frasca, Lab Manager
Terri is the lab manager for the Identity and Diversity Lab at Duke University. She attended the University of North Carolina at Chapel Hill for her undergraduate studies, receiving her B.S. in Psychology with a minor in Global Cinema in May 2015, and has previously worked as a study coordinator for Project ATOMS in the College of Education at North Carolina State University. Terri has worked as a research assistant in labs at UNC and Yale studying morality, mind perception, peer relations, and social cognitive development, and is interested in the intersection of race and gender as well as gender socialization. CV
Graduate Students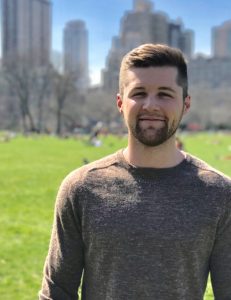 Adam Stanaland, First Year Doctoral Candidate
Adam Stanaland is a second-year doctoral student in social psychology. Previously working in New York City's Department of Education as a Research and Evaluation Analyst, he attended Davidson College, earning a B.S. in Psychology with a concentration in Interpersonal and Intercultural Communication Studies.
His interest in Identity and Diversity centers on understanding how social context shapes self-concept. More specifically, he wants to uncover how a community's norms regarding gender, sexual orientation, and race may impact its members' anti-social behavior and negative health outcomes. He also hopes to continue his work in government by using research to inform decisions at the public policy level.
Brenda Straka, First Year Doctoral Candidate
Brenda is a second-year doctoral student in social psychology. Brenda received her B.A. in Psychology and Cognitive Science with a minor in English from the University of Virginia. She loves chocolate, dogs, and playing the viola.
Her research interests revolve around the larger effects and health outcomes associated with social pain experienced in intergroup interactions and behaviors as well as biracial identity experiences, especially relating to hispanic/latino groups. CV
Honors Students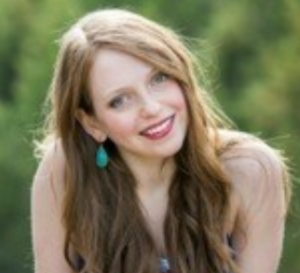 Kaela Kovach-Galton is a senior from Austin, Texas, majoring in Psychology of Gender and Sexuality and minoring in Global Health. She is interested in the multiple intersections and interactions of psychology and gender/sexuality and has special interests in these inquiries for LGBTQ+ individuals. Her thesis will explore the stress response differences between men and women in order to explore how differently gendered people interact with their environment.
Anna Petterson is a senior from Westport, Connecticut, double-majoring in Psychology and Global Health with a minor in Medical Sociology. She is interested in studying intelligence and identity threat's effects one's life experiences. Her thesis will focus on how men and women experience gender threat differently.
---
Some of our students from the 2017-2018 school year!
---
Collaborators