Post-Doctoral Scholars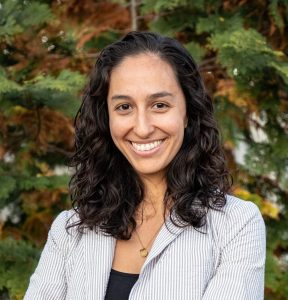 Dr. Analia Albuja, NSF Postdoctoral Fellow
Dr. Analia Albuja is a postdoctoral scholar in the Duke ID lab. She earned her Ph.D. and M.S. in Social Psychology from Rutgers University and her B.S. in Psychology from Truman State University. Through two lines of research, her work examines the discrimination experiences of people who hold multiple identities, and how people who hold multiple (or otherwise stigmatized) identities are perceived by others. Her postdoctoral work will integrate social psychological research on identity denial and questioning with developmental research on parent socialization and discrimination attributions to explore the antecedents and consequences of multiracial and multicultural children's discrimination attributions for identity denial and questioning. CV

Alexandria West, SSHRC Postdoctoral Fellow
Alexandria West is a postdoctoral associate working in the Duke ID lab. Prior to joining the lab, Alexandria completed a PhD and MA in Social Psychology at York University, Toronto. She is a cultural psychologist and multiculturalism researcher with a focus on biculturalism and intercultural relations. She studies how biculturals negotiate their multiple cultures and what unique psychological and social outcomes result from the specific ways they do so. Her other lines of research examine self-expansion and cultural negotiation in intercultural romantic relationships as well as on the barriers to intercultural understanding in North America. CV
Graduate Students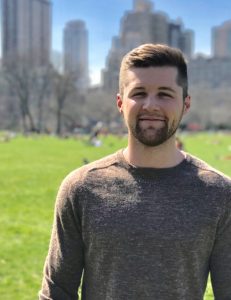 Adam Stanaland, Fourth-Year Student
Adam is a third-year doctoral candidate pursuing a joint degree in psychology and public policy. His research explores how norms and stereotypes affect individuals' identity development. He's also interested in how shifting restrictive norms can facilitate healthier identity development. To understand these processes, Adam studies how boys and men who experience significant pressure to be stereotypically masculine often also experience adverse internalizing (e.g., self-esteem) and externalizing (e.g., aggression) outcomes. Before his PhD, Adam attended Davidson College and then worked for the NYC Department of Education in research, strategy, and policy.  CV
Brenda Straka, Fourth-Year Student
Brenda Straka is a doctoral student in social psychology in the Duke ID Lab. Brenda earned her B.A. with high distinction in Psychology and Cognitive Science with a minor in English from the University of Virginia. Her research interests broadly focus on the social identities that people claim and how these identities inform belonging to certain social groups. More specifically, her research explores racial identity and group membership and how these inform our experiences of exclusion. Furthermore, she is particularly interested in Multiraical and Hispanic/Latino identity as these groups challenge many pre-existing notions about racial identity and group membership.
Some of her current research explores perceptions of racial identity representations in media, how racial identity informs future expectations of exclusion, how children begin to understand group membership, as well as health outcomes related to minority and marginalized social identities.  CV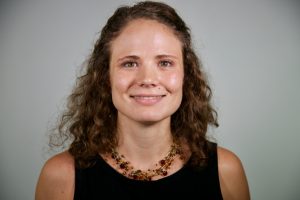 Jane Leer, Third-Year Student
Jane Leer is a joint-degree doctoral student in public policy and developmental psychology. She has a B.A. with highest honors in Development Studies (Political Economy) from U.C. Berkeley and an M.A. in International Education Policy from Stanford University. She comes to Duke after having worked for seven years as an applied researcher with international NGOs and aid agencies. Broadly, she is interested in how social context shapes cognitive and social emotional development during critical developmental periods—namely, early childhood and adolescence. Current projects include an analysis of literacy skills trajectories among public school students in North Carolina, a randomized controlled trial evaluation of Nicaragua's first nation-wide home visit parenting program, and an analysis of the social determinants of adolescents' gender attitudes in Cote d'Ivoire and Sierra Leone. Ultimately, her research aims to understand how structural inequality interacts with social identity to influence behaviors relevant for academic success, such as parental role modeling, parent/child interactions and social belonging. CV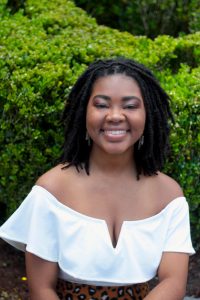 Jaelyn Nixon, First-Year Student
Jaelyn Nixon is an incoming student in the joint Public Policy and Psychology PhD program. She received her B.S. in Psychology from Tuskegee University and her M.S. in Experimental Psychology from Georgia Southern University. Her research interests lie at the intersection of race and social class. She is primarily concerned with the factors that contribute to prison, education, and health disparities. CV
Lab Staff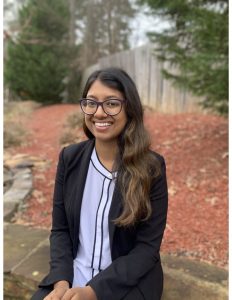 Talita Ahmed, Lab Manager
Talita Ahmed is the ID lab manager for the department of Psychology and Neuroscience at Duke University. She graduated from the University of North Carolina Greensboro in 2019 with a B.S. in psychology. Her research interests include psychosocial predictors of major depressive disorder, provoking agents (such as chronic life difficulties) and stress regulation. She is particularly interested in working with global and female populations. She hopes to pursue a PhD and career one day in clinical psychology. She currently resides in Cary and enjoys hiking, boxing, listening to Stevie Wonder and spending time with close ones. CV
Honors Students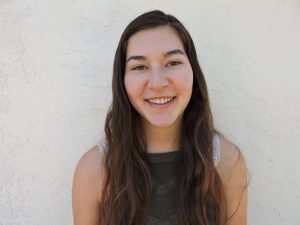 Emma Kirkpatrick
Emma Kirkpatrick is a senior Duke studying neuroscience with minors in chemistry and psychology, originally from the San Francisco Bay Area. Her honors thesis research focuses on racial identity and cross-race interaction. She is particularly interested in how a multiple identity mindset affects cognitive processes, such as depletion, creativity, and persistence, following such interactions.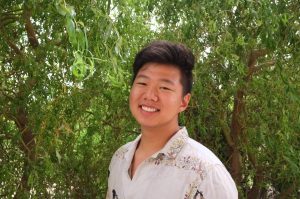 Michael Xie
Michael is a senior on the pre-medicine track majoring in Psychology. He grew up in Madison, WI and has thoroughly living in North Carolina for the past three years. He realized his passion for psychology when he took Psychology 101 during his freshman fall semester, which inspired him to become a research assistant in the Duke Identity and Diversity Lab and a Costanzo Teaching Fellow for Psychology 101. For his honors thesis, he is studying the ways that interpersonal relationships between men are affected by perceived masculinity and sexual orientation. While he is excited to graduate in the spring, he is also sad that is undergraduate experience at Duke is ending. CV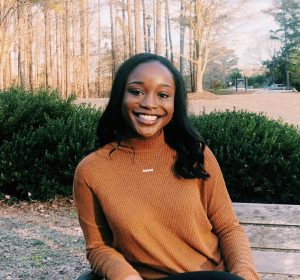 Temi Adekunle
My name is Temi Adekunle, and I am from Atlanta, Georgia. I am a senior at Duke University majoring in Psychology and minoring in Chemistry on the pre-medicine track. My honors thesis will focus on the racial differences in patient-physician interactions and how those differences affect the interaction. In addition to working with the Duke Identity and Diversity Lab on campus, I volunteer with FEMMES, I'm the president of the Minority Association of Pre-medical students, and volunteer at the Duke Hospital. In my free time, I enjoy rewatching Marvel movies, hanging out with friends, journaling, painting, and discovering new music. CV

Conner McLeod
Conner McLeod is a rising senior from Miami, Florida studying Psychology and is on the pre-medicine track. He also minors in music and chemistry. He is primarily interested in studying how racial identities affect the way individuals view themselves and others. Specifically, he will be studying how society reacts to different stereotypes of black masculinity. Along with working as an RA for the Duke ID lab, Conner is also a Costanzo Fellow for the 2020-21 school year. Conner also enjoys writing for the sports section of the Chronicle and playing the viola in his free time. CV
Some of our students from the 2019 – 2020 school year!