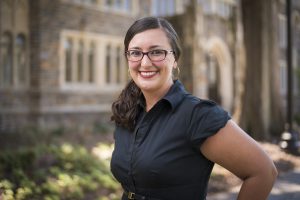 Dr. Sarah Gaither, Assistant Professor, Department of Psychology and Neuroscience
Dr. Sarah Gaither is an Assistant Professor in the Department of Psychology & Neuroscience and a faculty affiliate at the Cook Center on Social Equity at Duke University. Prior to Duke, she was a Provost's Postdoctoral Scholar in the Psychology Department and Fellow at the Center for the Study of Race, Politics and Culture at the University of Chicago after earning her Ph.D. and M.S. in Social Psychology from Tufts University and her B.A. in Social Welfare from U.C Berkeley.
Her research focuses broadly on how a person's social identities and experiences across the lifespan motivate their social perceptions and behaviors in diverse settings. More specifically, she studies how contact with diverse others shapes social interactions, how having multiple racial or multiple social identities affects different types of social behavior and categorizations of others, and what contexts shape the development of racial perceptions and biases from childhood through adulthood. Growing up as a biracial Black/White woman is what has fueled her research path. CV
Post-Doctoral Scholars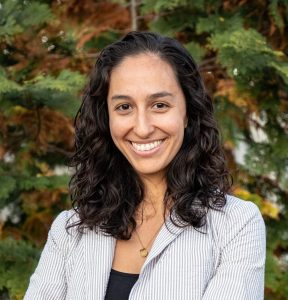 Dr. Analia Albuja, NSF Postdoctoral Fellow
Dr. Analia Albuja is a postdoctoral scholar in the Duke ID lab. She earned her Ph.D. and M.S. in Social Psychology from Rutgers University and her B.S. in Psychology from Truman State University. Through two lines of research, her work examines the discrimination experiences of people who hold multiple identities, and how people who hold multiple (or otherwise stigmatized) identities are perceived by others. Her postdoctoral work will integrate social psychological research on identity denial and questioning with developmental research on parent socialization and discrimination attributions to explore the antecedents and consequences of multiracial and multicultural children's discrimination attributions for identity denial and questioning. CV

Alexandria West, SSHRC Postdoctoral Fellow
Alexandria West is a postdoctoral associate working in the Duke ID lab. Prior to joining the lab, Alexandria completed a PhD and MA in Social Psychology at York University, Toronto. She is a cultural psychologist and multiculturalism researcher with a focus on biculturalism and intercultural relations. She studies how biculturals negotiate their multiple cultures and what unique psychological and social outcomes result from the specific ways they do so. Her other lines of research examine self-expansion and cultural negotiation in intercultural romantic relationships as well as on the barriers to intercultural understanding in North America. You can check out her website here!  CV
Graduate Students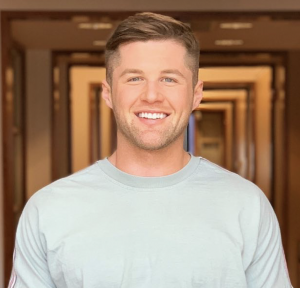 Adam Stanaland, Fifth-Year Student
Adam is pursuing Duke's first joint PhD in psychology and public policy. His research aims to understand why powerful social category norms exist, how they shape us, and if/how we can change them. To study this, he analyzes the causes and consequences of rigid masculinity norms on boys' and men's development and behavior (e.g., aggression/violence, political engagement, mental health, intergroup attitudes). His research is co-led with passionate undergraduates from historically underrepresented groups because he believes that high-quality training and mentorship are key to diversifying psychology, academia, and science more broadly.
He also enjoys applying psychology outside the lab, having served as president of Duke's graduate student nonprofit consulting organization (DISI); media manager for the Behavioral Science and Policy Association (BSPA); a consultant for Intro Psych textbooks; and as a contributor to health, lifestyle, and science news outlets. Before his PhD, Adam attended Davidson College and then worked for the NYC Department of Education designing data-driven strategy to support NYC's lowest-performing public schools. After Duke, Adam will be returning to NYC to pursue a post-doc in the Cognitive Development Lab at New York University.  CV
Brenda Straka, Fifth-Year Student
Brenda Straka is a doctoral student in social psychology in the Duke ID Lab. Brenda earned her B.A. with high distinction in Psychology and Cognitive Science with a minor in English from the University of Virginia. Her research interests broadly focus on the social identities that people claim and how these identities inform belonging to certain social groups. More specifically, her research explores racial identity and group membership and how these inform our experiences of exclusion. Furthermore, she is particularly interested in Multiracial and Hispanic/Latino identity as these groups challenge many pre-existing notions about racial identity and group membership.
Some of her current research explores perceptions of racial identity representations in media, how racial identity informs future expectations of exclusion, how children begin to understand group membership, as well as health outcomes related to minority and marginalized social identities.  CV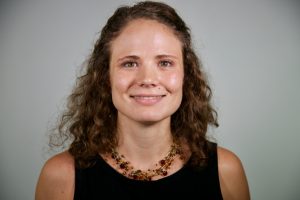 Jane Leer, Fourth-Year Student
As an interdisciplinary researcher in public policy and psychology, Jane's work takes an ecological perspective to the developmental significance of economic, gender, and racial inequality, in the U.S. and globally.  The focus, in particular, is on how education and social policy can improve the wellbeing of marginalized and minoritized populations, using a combination of methods including quantitative policy analysis (causal inference), field and lab experiments, and qualitative data collection and analysis. The focus on the intersection between inequality, policy, and human development is informed by Jane's experience conducting impact evaluations for education and community development programs in Latin America and West Africa, first as a research consultant at the Inter-American Development Bank in Nicaragua (3 years) and subsequently as a Research Specialist at Save the Children, working primarily in Latin America and West Africa (3 years). CV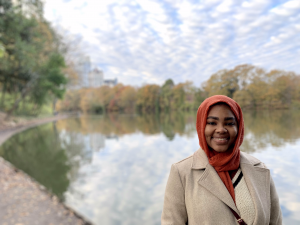 Jaelyn Nixon, Second-Year Student
Jaelyn Nixon is an doctoral student in the joint Public Policy and Psychology PhD program. She received her B.S. in Psychology from Tuskegee University and her M.S. in Experimental Psychology from Georgia Southern University. Her research interests lie at the intersection of race and social class. She is primarily concerned with the factors that contribute to prison, education, and health disparities. CV
Mercedes Muñoz, First-Year Student
Mercedes Muñoz is a doctoral student in Social Psychology in the Duke Department of Psychology & Neuroscience. Mercedes earned her B.A. in Psychology with Honors from Boston University and she is interested in using both a social and developmental approach to investigate how children and adults develop an understanding of racial categories. Specifically, racial self-identification in groups that have a more ambiguous and complex racial categorization process—such as Latinx individuals. Additionally, her research focuses on investigating whether different racial/ethnic groups within the U.S. differ in their use of norm-enforcing language, such as generics. Most importantly, Mercedes aims for the means and the end of her research to benefit and uplift Black, Latinx, and other marginalized communities. CV
Mohammad Wiswall, Incoming First-Year Student
Mohammad Wiswall is a doctoral student in social psychology at Duke University's Psychology & Neuroscience department. Mohammad graduated Cum Laude from Rutgers University-New Brunswick with a B.A. in Cognitive Science with Honors. Furthermore, he graduated as a Ronald E. McNair Scholar, Paul Robeson Scholar, and Henry Rutgers Scholar. His research seeks to understand the perception of intersectional identities. Specifically, he is interested in understanding the interplay of contexts (e.g. social beliefs, geography, linguistic information etc) and the perceptions of multiracial identities.
Lab Staff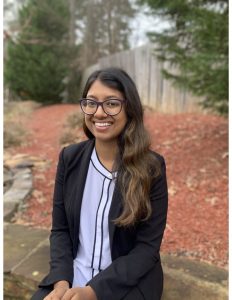 Talita Ahmed, Lab Manager
Talita Ahmed (she/her) is the ID lab manager for the Department of Psychology and Neuroscience at Duke University. She graduated from the University of North Carolina Greensboro in 2019 with a B.S. in psychology. She hopes to pursue a Ph.D. one day in clinical psychology, working primarily with underrepresented populations. She currently resides in Durham and enjoys hiking, boxing, and spending time with close ones. CV
                                            Joy Knowles, Incoming Lab Manager
Joy Knowles (she/her) will be serving as the lab manager for the ID Lab. She graduated from Emory University in 2022 and double majored in Psychology and African American Studies. She is passionate about mental health in communities of color and is interested in working with individuals with intersectional identities. Joy cares deeply about cultural development and plans on earning her PhD in psychology and working on initiatives to increase educational equity. In her spare time, she enjoys listening to podcasts, reading, and dog training.

Justin Kim, Incoming CHILD studies recruitment coordinator
Justin Kim is a recent Duke graduate interested in how children learn and reinforce social behaviors/norms and the mechanisms in the brain supporting their cognitive development. Previously, he has worked on research projects surrounding early mental health interventions for at-risk children and infant language acquisition. He is passionate about working with children especially in underserved communities and hopes to continue engaging with them as the department's recruitment coordinator.
Some current and past student memories!