The next two meetings of the Social Movements Lab will focus on the City Plaza Hotel, a hotel in Athens occupied and run by migrants.
The meeting on Wednesday, November 8th at 3 pm – 4 pm will be a "mapping" session for us to learn about the City Plaza. In preparation, please read and watch some of the following materials:
The meeting on Monday, November 13th at 12 pm – 1:15 pm will be a dialogue via Skype with two participants from the City Plaza Hotel in Athens, Olga and Loukia.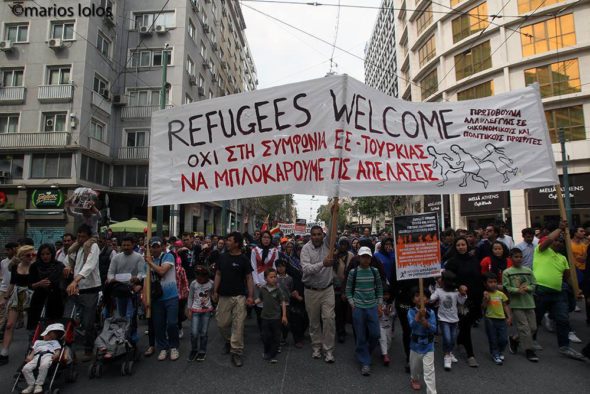 Social Movements Lab, Franklin Humanities Center, Smith Warehouse, Bay 5, Duke University, 114 S. Buchanan Blvd., Durham, NC